Re: celebrated the launch of our new masculinity series One for the Boys at the Grey Lynn Bowling Club in Auckland last night.
There was pizza, laughs and even a bit of porn at the event, which marked the start of our video, photo and feature series looking at what it means to be a man in Aotearoa today.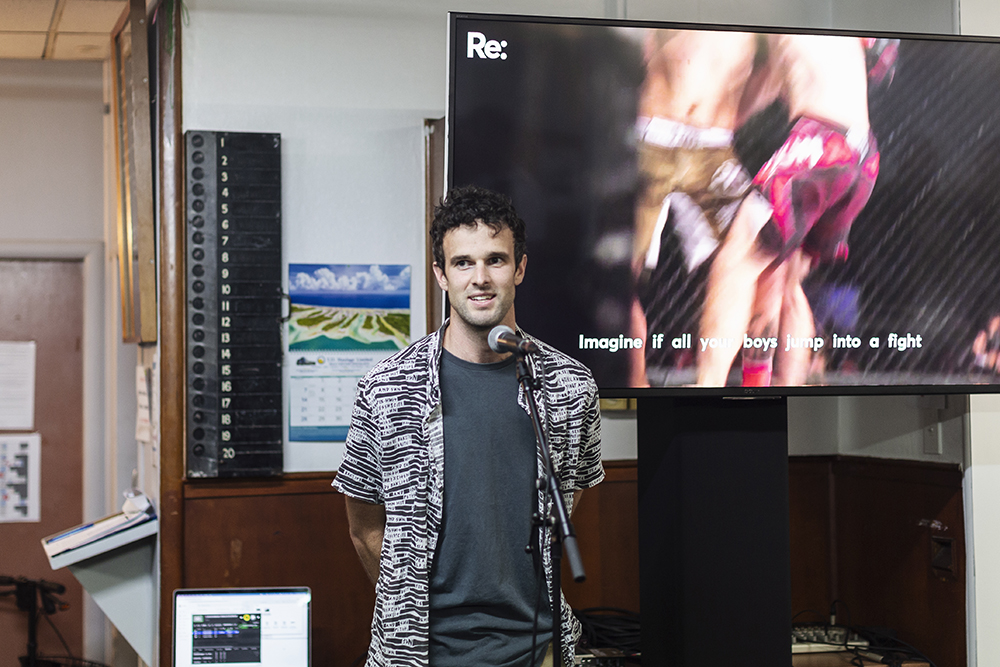 Director and video journalist Anthony Costello talked a bit about what was behind the series.
"In a lot of stories I've done about issues in New Zealand, a lot of it seemed to come back to conversations around how young guys - us - are dealing with things. The kinds of conversations we're having and not having, and how that impacts us and people around us.
"Masculinity, and trying to understand what it means to be a man today, is what the series is about."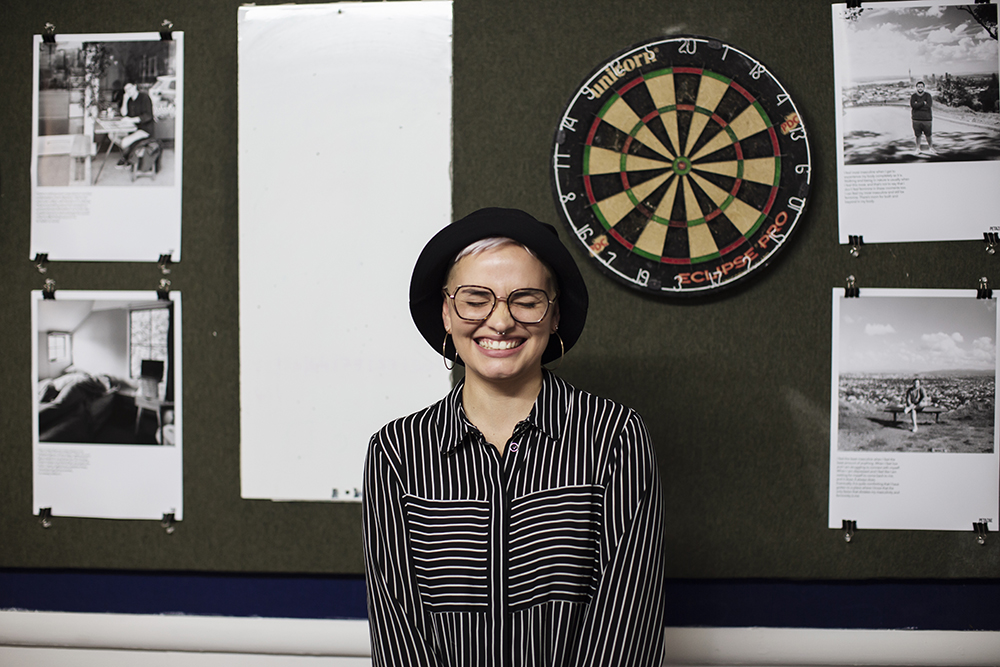 Photographer Becki Moss also exhibited new work. 'The Masculinity Project: What it means to be a man in 21st century Aotearoa' examines similar themes to the Re: video series. In particular, it looks at how masculinity is perceived, and the effects it has on men themselves, their friends, partners, fathers and sons.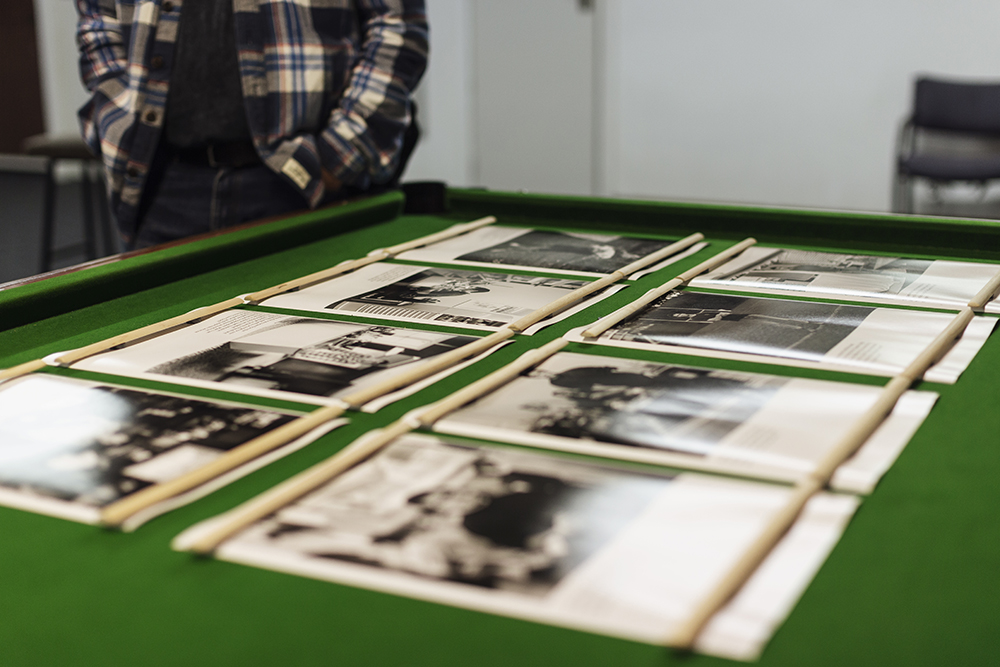 Becki: "Each man is photographed in two different locations of his choosing - one where he feels the most masculine and the other where he feels the least masculine". The captions for each photo are written by the men themselves and explain their connection to the locations.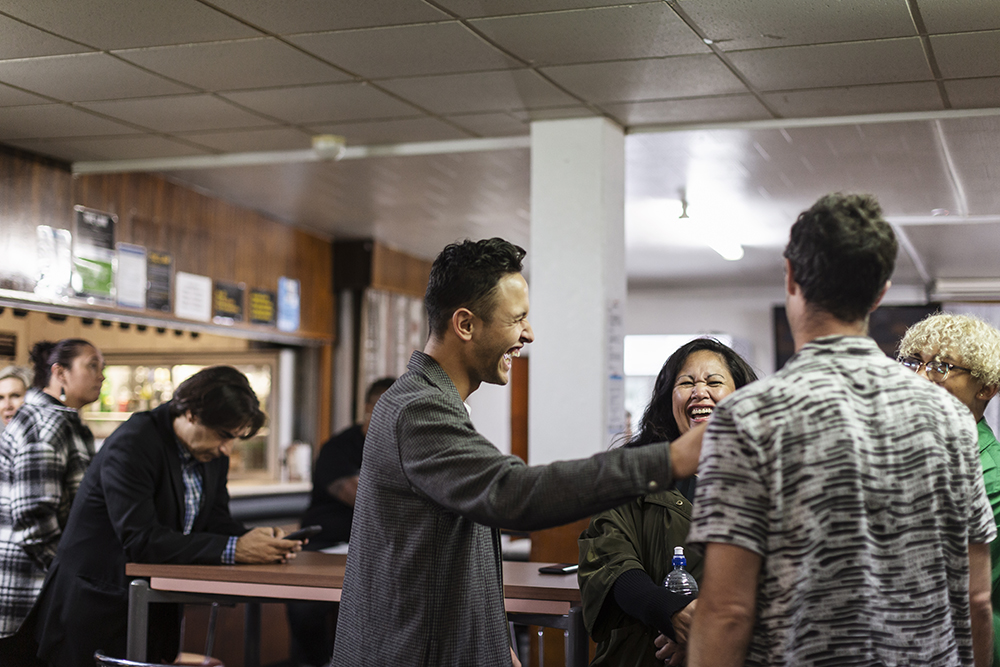 The video episodes are split into five topics: Violence, Porn, Mental Health, Body Image, Rites of Passage. We watched Porn and Rites of Passage last night - both of which sparked interesting conversations.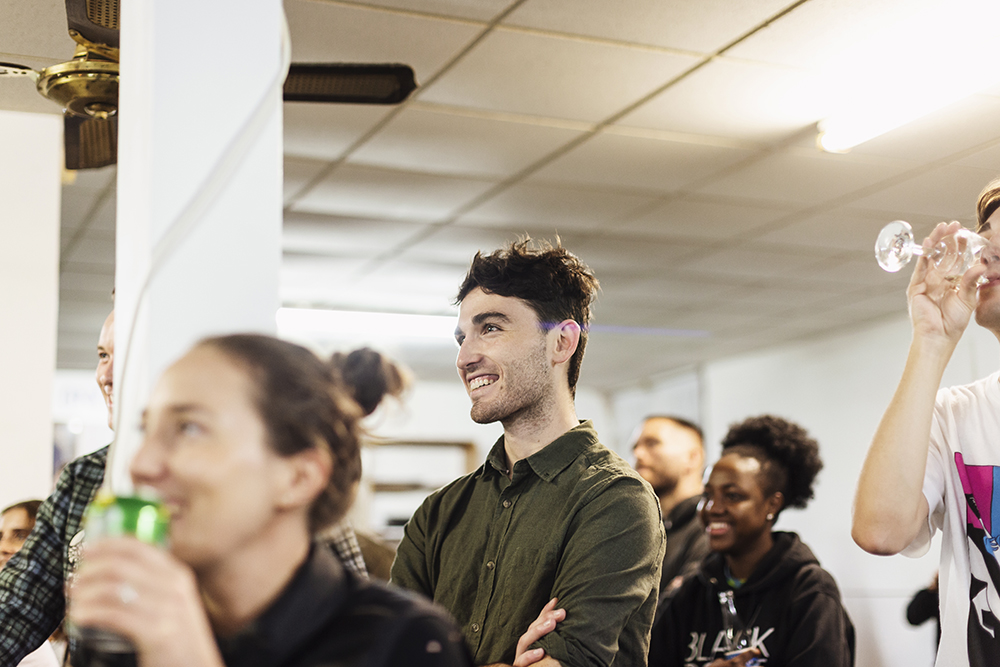 Josh Robertson: "I loved how the Porn episode gave us an inside look into OnlyFans, and how funny parts of it are."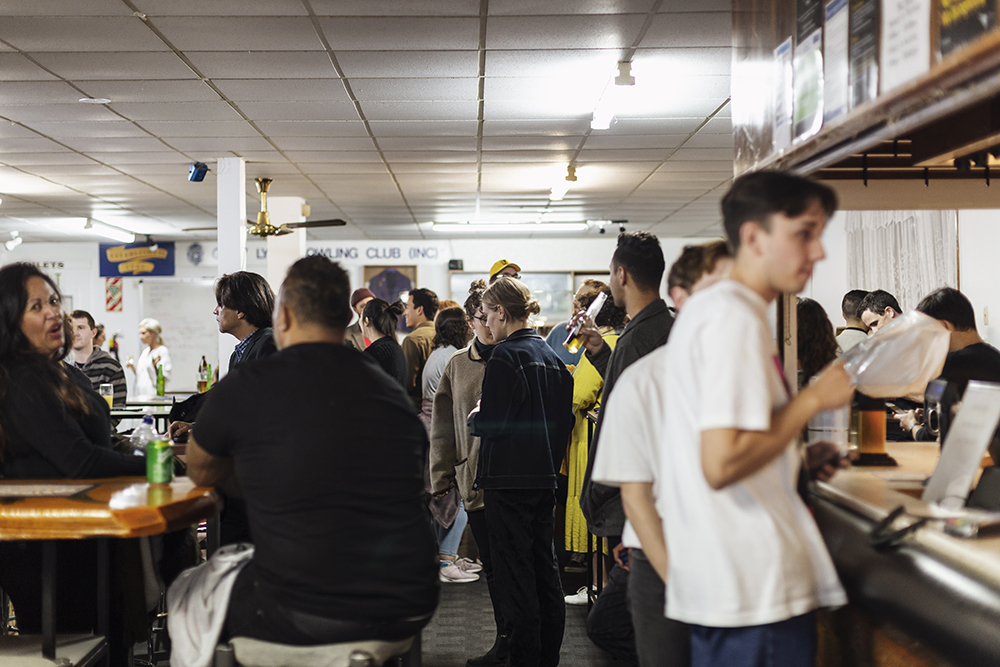 We're really excited to share the rest of the series with you.
Our Violence episode is live today, and new episodes drop weekly on Fridays. Becki's photos will launch on the Re: website next week. There'll also be written features looking at the impact of New Zealand's staunch brand of masculinity, whether fatherhood makes you more of a man and the intersections of masculinity within Pacific cultures.