The morning our first child drew her first breath among a half a dozen medical professionals and the beeping machines of a West Auckland hospital room, the front page of the New Zealand Herald quoted the Prime Minister in huge block letters: "A very sad day," she declared. It was unrelated, thankfully, to our family's new arrival: she was born a week or so into the country's first lockdown—the day after, as fate had it, New Zealand's first COVID-19 death.
It was an auspicious beginning. And it remained one as we shepherded this tiny new life through its first stages of the globally raging pandemic. The restless nights, the early mornings, the meandering walks around the neighbourhood—our little trio, undisturbed by the daily obligation of work, and by visiting grandparents, was permanently together, alone in our newly inflated family bubble. Later, when my partner's maternity leave was expended and lockdown over, she returned to work. I remained happily behind to spend my days—the same early mornings, the same meandering walks—in the company of the little one.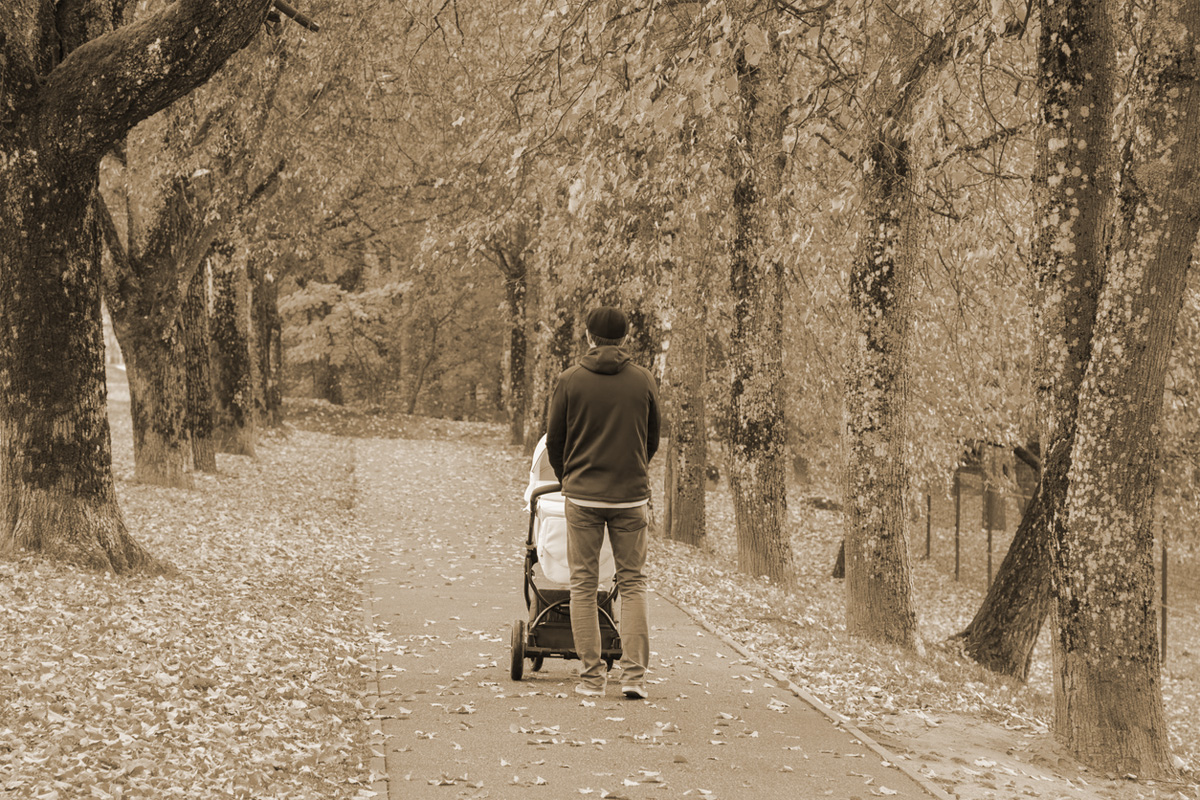 The editor of Re: asked me, in this piece, to reflect on what effect my freshly minted fatherhood had brought to bear on my own sense of masculinity. Some of the men they interviewed over the course of filming One for the Boys, had pinpointed the moment they became a father as the moment they truly became men. I was asked to consider that sentiment, and to ask myself a question: do I consider myself more of a man—is my masculinity enhanced—now that I am a father?
Parenthood—and, for me, of stay-at-home-dad-hood—focuses the mind, in lots of ways, on the masculine-feminine line that divides life, as if it were the French language. Every Wednesday morning, for instance, my daughter and I trundle up the hill, her pram bouncing over root-cracked pavements, to attend our weekly playgroup. We sit in a loose circle with our babies arranged on blankets before us, their little heads pointing towards the centre like the spokes of a wheel, to reminisce and commiserate and advise about the challenges of the week since we last met—those half-forgotten nocturnal hours spent singing songs, the daylight hours spent waving a spoon back and forth before an unimpressed baby, the tantrums, the tiredness, and the unrelenting grind of life lived entirely in the orbit of these infinitely selfish little creatures we love more than anything else in the world.
On my first day the farewell song ended awkwardly when my presence meant the mother-centric lyrics had to be amended in real time—not very successfully—as they were sung. I am the only man among nearly a dozen women. It is, as it should be, a space dedicated to the nurture and care of the overwhelmingly female majority who attend. And I feel lucky, each week, to be welcomed.
On one recent Wednesday we were asked to share something we were doing differently from the way we ourselves were raised. For me, that difference was obvious—like almost every father of the era, my dad was the primary income-earner and my mum paused her own career to stay home with us children. My partner and I have done the opposite—an arrangement that is still far from commonplace, but strikes no one as strangely as it would have if we belonged to our parents' generation. The Prime Minister and her partner, of course, do the exact same thing.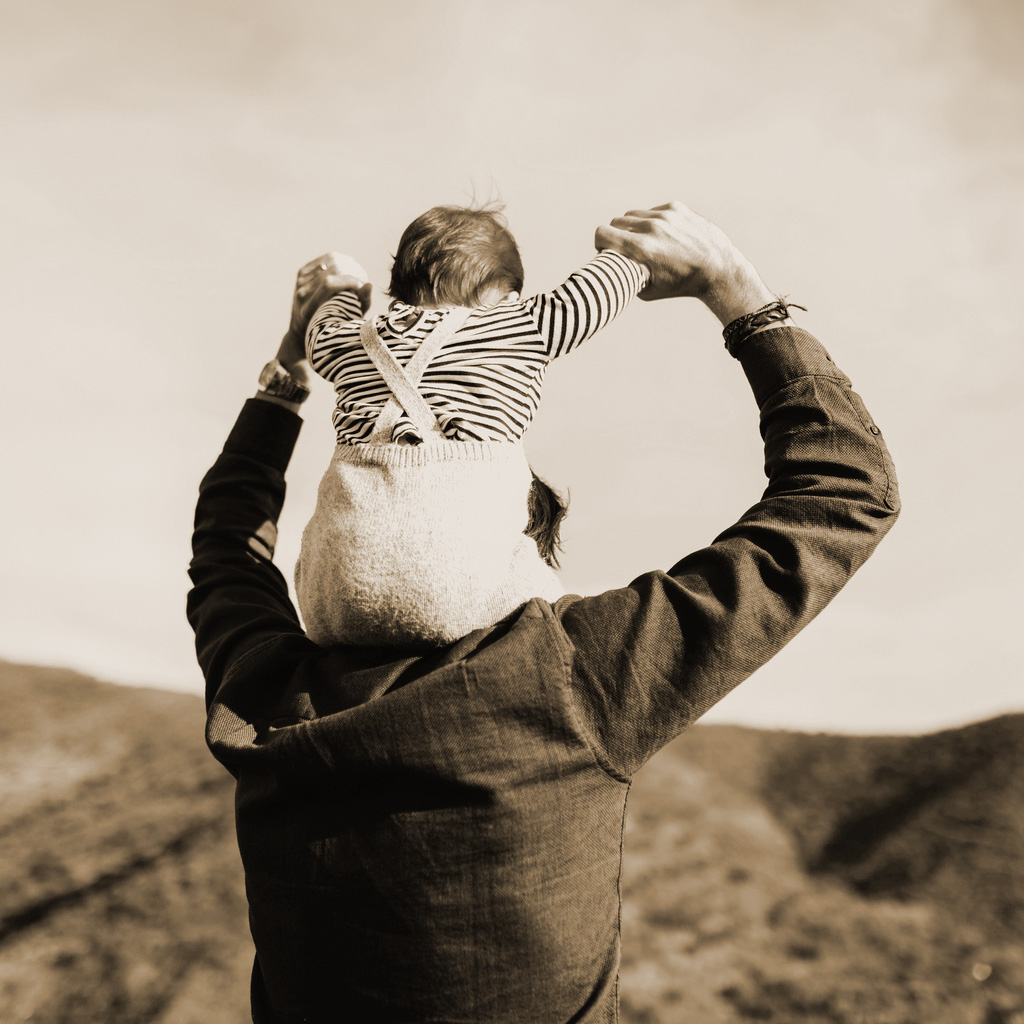 There is, evidently, no timeless masculine ideal—what we call "masculinity" is merely what a society expects of its men, and the behaviours in them that it rewards and punishes. And that is forever changing on the shifting sands of cultural change. Veteran rugby commentator Keith Quinn was called out last year when he bemoaned those changes on Twitter. What was happening to "bloke-ism", he asked, when Argentinian rugby players could be moved to tears by the sight of pink-booted All Blacks?—and implored the "blokes of today" to "harden up" à la Aotearoa's one-time model of masculinity, Colin Meads. He was emphatically shouted down. Most of us, it seemed, are quite happy not to be expected to live the lives of a 1950s cliché, and few of us want to go back.
I certainly don't. As I told my fellow playgroup-goers, I feel nothing but lucky about the fact I get to spend my days getting to know my daughter, bearing witness to the things so many fathers miss: all the redeeming magic—the first giggle, the almost-crawlings, a first understood word.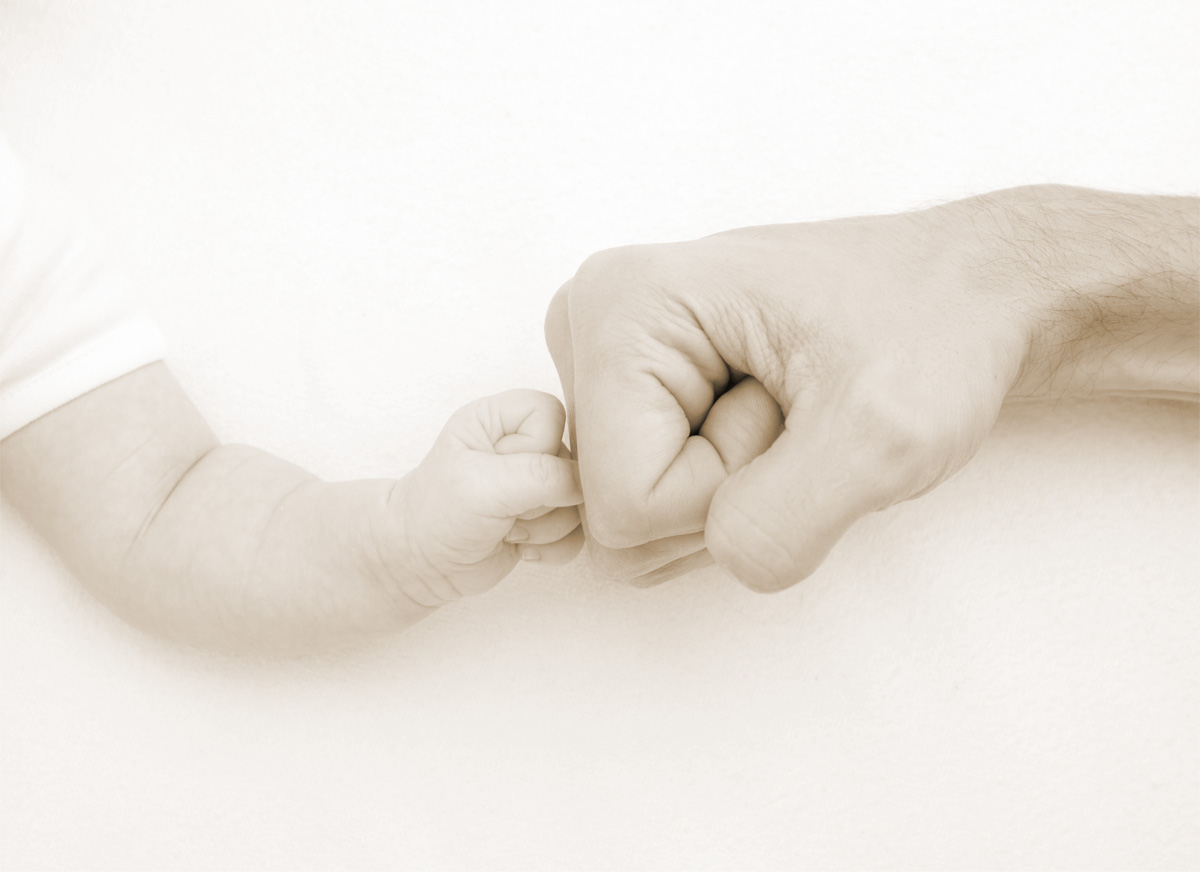 So do I feel like I have finally become a man, or that my masculinity is enhanced, by virtue of my adding one half of this drop into humanity's ocean? No—but only because what I think what the question is really asking, and perhaps the question at least some of these other men are also answering, is whether I have grown up, and what does masculinity have to do with that?
My gender didn't suddenly retreat to some masculine polarity the moment I met my daughter. Fatherhood for me—and the way it works best for this family — disregards those constructed gender roles, and makes a virtue of this liminal space where I never really even considered it in relation to my masculinity until I sat down to write this piece.
There is, anyway, only one role I'm now interested in playing: keeping this little child alive, and happy.
This piece is part of our One For The Boys is a documentary, article and photo series about masculinity in Aotearoa today. We look at what it means to be a man, and how and why that's changing. See here for more from One For The Boys.
Made with the support of NZ on Air.
Related stories: