The biggest subcluster of the current Covid outbreak centres on a church in Māngere, Auckland. It's the third Covid outbreak involving Pacific communities and once again, there's been a torrent of racist abuse. Teuila Fuatai reports.
It came with a pretty straightforward message. "Cuz, is this something you can pass onto someone? These are the types of messages getting sent to the church."
The accompanying picture was a screenshot of one of the racist messages sent via Facebook. It includes the words "YOU STUPID COCONUTS" and has been circulated widely on social media as an example of the vitriol being levelled at the the Assembly of God, Church of Sāmoa, NZ and wider Sāmoan community.
As it happens, the first case of the current outbreak, and the subcluster linked to it, is not part of the church and Sāmoan community. These cases come from an entirely different part of Auckland, on the city's North Shore.
Cases within the church subcluster are actually linked to a service on August 15, which was attended by a person who has since been identified as a Covid case. At the time, no one knew the virus was back in the community. It would also be two days before this was confirmed through the positive result of Case A - a 58-year-old tradesman from Devonport - and we were put into level 4.
Since then, Delta has spread across Auckland and cases have been identified in Wellington. Ethnicity has also become a major public interest point after Director-General of Health Dr Ashley Bloomfield said "the majority of cases in the outbreak are of Sāmoan ethnicity" at the Tuesday 1pm briefing this week.
The information has been associated with racist targeting of the Sāmoan community, and wider Pacific community. Many have questioned whether it was necessary or wise to release. There's also been accusations around the double-standard between the information released on the first cases - located in Auckland's more affluent North Shore suburbs - and those linked to the August 15 church service.
Was it right for officials to specifically name the church?
Manukau ward councillor Fa'anana Efeso Collins was among the first to criticise the specificity of Bloomfield's information. While it was important people understood if they were at risk or linked to a location of interest, the way that "South Auckland and Sāmoan" has been singled out has been unhelpful, he said.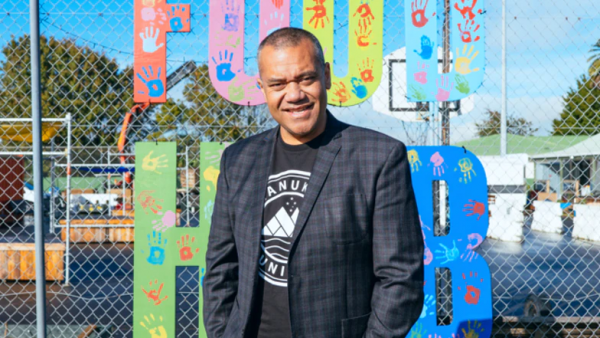 Photo credit: Local Democracy Reporting service
"What we've seen time and again through a number of examples is the minute you name places and locations like South Auckland and Sāmoan, for certain people, it conjures up particular stereotypes. It opens the door to the belligerent and obnoxious social media that we've seen," Collins said.
About this time last year, New Zealand was in the midst of the outbreak centred on an Auckland frozen food facility. When the ethnicity of the first cases were named as Pacific, it prompted a wave of racist abuse online.
Similarly, this year's February outbreak was in the Auckland suburb of Papatoetoe, which has a large Pacific population.
Collins said: "It's a fine line to walk, but I would have suggested they not go down the route of identifying the ethnic group of the church."
"They should have just [said]: 'There was a church at a location of interest in Māngere" or something like that.'"
Is there an appropriate way to use ethnicity data?
Dr Debbie Ryan, whose research and consultancy work specialises in Pacific health and education, said naming ethnicity was a "double-edged sword" because without proper context, it often made it worse for Pacific communities.
If the Health Ministry is going to release that information, then they need to take responsibility for their role in the statistics and explain what else is relevant, she said.
First, acknowledge there's a pattern, Ryan said, referring to the February and August 2020 community outbreaks.
Second, look at the demographics that run alongside cases and the families and communities they belong to. The Americold outbreak and the one involving Papatoetoe High School in February had close proximity to the airport. Cases were also from areas where deprivation is a significant factor. Often, it involves those who are working in essential services, like border workers and frontline workers. They are not middle-class New Zealanders who can work from the protection of their homes when something goes wrong, she said.
"So, you have this one data point, like infectious disease data, but it happens in the context of access to primary care, experience of racism, poverty, job type.
"The analysis and description needs to be one in context so we don't have these questions that journalists have been asking me like: 'So, they've [Pasifika] have got really low vaccination rates and really high infection rates - why the hell don't they get vaccinated?'"
Ryan, whose research has a strong focus on how Pacific families and communities interact with health services, said ethnicity data was critical in monitoring equity and identifying where resources needed to go. Where it could be most useful was in mounting a response to crises.
For example, because the previous two outbreaks disproportionately affected Pacific communities, then resourcing of the vaccination programme should have focused on those same communities.
We know it hasn't happened like that, she said.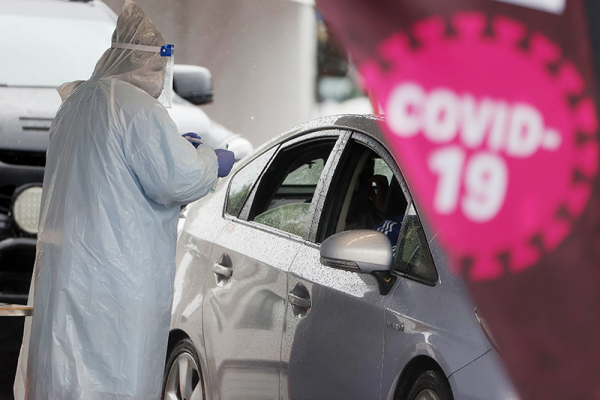 So far in the rollout, the rate of Pacific vaccinations are lower than Asian and Pākeha. Māori, who like Pacific people are at a higher risk of being seriously ill from Covid, have an even lower vaccination uptake than Pacific.
"The point of ethnicity data is so you can target response. But where is the response here?" Ryan asked.
"If having this data doesn't actually trigger any help in the system, and ends up making it a 'Pacific problem' then maybe we need to rethink it."
It's a message which those working directly with the church community echo.
The clunkiness of mainstream contact tracing
Jerome Mika, who works for the social change agency the Cause Collective and is a member of another AOG church in Auckland, has been working alongside Pacific health provider South Seas Healthcare to support the church.
There have been some fundamental missteps in the contact tracing process and interaction with mainstream health authorities which have been unhelpful, Mika said. And as more information emerges, and Pacific-focused agencies like the Cause Collective have been called in, a lot of the disconnect seems linked to failing to connect with the affected community and families.
"A lot of our church community would be English second-language," Mika said.
"So even a mainstream person ringing someone and saying things like 'Are you a close contact or secondary contact' doesn't really work. They're trying to understand what [the contact tracer] is saying, let alone the jargon being used.
"All of that could be perceived as non-responsive or non-cooperative, but we've spoken to the church and they've tried to do everything the Government services want and more, including holding closed Facebook live videos to encourage testing."
Overall, it's been a challenging time, and the racism and overwhelming media attention hasn't helped, he said. And in regards to the Government's decision to name the AOG church and ethnicity, Mika made a measured observation.
"I think it was important to try and work with the church to figure out the best way to get everyone tested and it could have been done better."
When asked by Stuff about the decision to identify the ethnicity of cases and church, the Health Ministry said the name of the Māngere church "strongly suggested ethnicity of the people who were there". Bloomfield has also reiterated ethnicity data is released in keeping with previous outbreaks.
More stories: