Takatāpui and LGBTIQ+ people in Aotearoa face a higher risk of homelessness due to discrimination, according to new research.
Researchers from the University of Otago, Wellington, interviewed eight people who identify as Takatāpui/LGBTIQ+ and experienced homelessness.
Dr Brodie Fraser, a research fellow at the University of Otago's department of Health, says the people interviewed faced anti-LGBTIQ+ discrimination in all areas of the housing market, especially from landlords and flatmates.
"You see instances where a flatmate will ask a transgender woman to move out because they only want to live with women. Trans women are women, and they shouldn't find themselves homeless just for being who they are," Fraser says.
The research paper, "You're so powerless": Takatāpui/LGBTIQ+ people's experiences before becoming homeless in Aotearoa New Zealand, released on Tuesday, found structural problems such as poverty, instability and racism also contributed to the higher risk of homelessness experienced by Takatāpui/LGBTIQ+ people.
Fraser, who led the research, says "international research shows people who identify as Takatāpui/LGBTIQ+ make up 20 to 40 percent of the homeless population".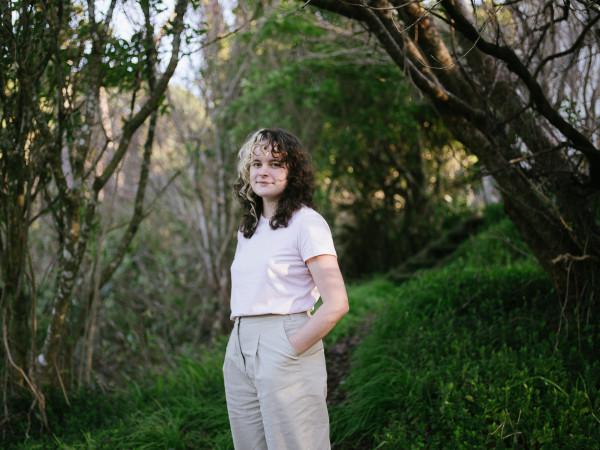 Dr Brodie Fraser / Photo credit: Tim Onnes

This disproportionate overrepresentation is massive when you consider that people from Rainbow communities make up about five to 10 percent of the general population, Fraser says.
Fraser says the people they interviewed were having to hide their LGBTIQ+ identity just to try and find housing.
"Transgender and gender non-conforming people who might not be able to conceal their identity are suffering particularly nasty instances of discrimination in the housing market."
The housing market was especially unwelcoming for transgender Māori, Fraser says.
​​"Even when they had stable jobs and glowing references, they found it really hard."
As one participant said: "'If you are competing with other people for cheap housing, they are always gonna choose someone who is like them, not someone who is like me (Māori and trans/Takatāpui), and people like me are not usually landlords.'"
Fraser says "landlords are a business and I think they need to be treated as such".
"They need to be regulated a bit more so that we can really make sure that people aren't being discriminated against."
Takatāpui and LGBTIQ+ people experiencing homelessness are being failed by institutions such as government agencies and social service organisations, Fraser says.
"Social welfare was an area where participants were acutely failed.
"Work and Income needs to have more flexibility built into its systems to take into account people's individual circumstances, particularly for young Takatāpui/LGBTIQ+ people who have become homeless as a result of discrimination from within their families."
Fraser says there needs to be changes in policy and regulation to ensure that everyone is kept safe in the housing market.
"I think we really need to make sure that our housing market is working for everybody and changes that we do make will benefit not just the LGBTIQ+ community, but it will benefit Māori and Pacific communities, and people with disabilities."
Trans social worker and LGBTIQ+ advocate Tamara Anderson, from the Anglican Trust for Women and Children, works directly with people in Rainbow communities facing issues in housing.

She says landlords focus too much "on the business model without their social model perspective".
"I've seen from personal experience regarding house viewings for private rentals, you're judged on your outside appearance, not by references or not by the manner that you treat the house," Anderson says.
"Landlords are in need of better understanding and education to increase competency when working with the Rainbow communities.
"Members of Rainbow communities are only human and deserve not to be judged when navigating the housing market."
Nicole Nyx Simons, homelessness lead at Te Ngākau Kahukura, a national initiative that works to improve the environments around young rainbow people, says "we know that the housing market is stretched but our homelessness rates are beyond acceptable".
Everyone deserves the right to adequate housing and support to find the right place for them, Simons says.
"We need to better understand the experiences of rainbow people experiencing homelessness and housing instability."
"We need to open up the space for those voices to be heard and we need to work with the housing sector and homelessness support services to understand why rainbow people continue to face discrimination," Simons says.
"We need to increase the capacity of the housing and homelessness sector to provide effective, safer and affirming housing support responsive to the needs of rainbow people."
Top Image: People at LGBT pride event wearing protective face masks. Photo: DisobeyArt/iStockphoto
Read the full research paper, "You're so powerless": Takatāpui/LGBTIQ+ people's experiences before becoming homeless in Aotearoa New Zealand, here.

More stories:
Too much screen use is giving young people a dry eye disease only seen in elderly
A 21 year old local politician on why he started working as a covid vaccinator
Re How the Kellogg's strike affects our Corn Flakes in NZ