As told to Matiu Hamuera
Quack Pirihi (Ngāpuhi, Ngāti Wai and Ngāti Porou) is proudly and loudly takatāpui.
The 19-year-old currently works with mana whenua out in Karaka, a small rural town south of Tāmaki Makaurau, where they facilitate an alternative education programme that focuses on helping disengaged rangatahi find their passion projects, into mahi or to kura on a course.
They're also the organiser of Te Mauri Ō Te Takatāpuitanga, a project that provides space for takatāpui artists to show their identities through their art - which will be on posters across the city.
Quack talks to Re: journalist Matiu Hamuera about young people and their connection with Te Tiriti o Waitangi and what exercising their Tino Rangatiratanga looks like.
Where do you see Te Tiriti o Waitangi being placed in young people's minds today?
We only see it in university essays where a lot of kaiako (teachers) have written about how Māori are disproportionately affected by colonisation, poverty and academic outcomes.

But when it comes to holding that space and acting on those values and giving extra awhi to tāngata Māori, tāngata takatāpui and tāngata rangatahi, that's never been the outcome.
I only started learning about Te Tiriti o Waitangi in-depth during my first year at University which was last year.
Alongside me, there were adults aged 30 to 40 who have lived in Aotearoa their whole lives, who had also only just come into this understanding.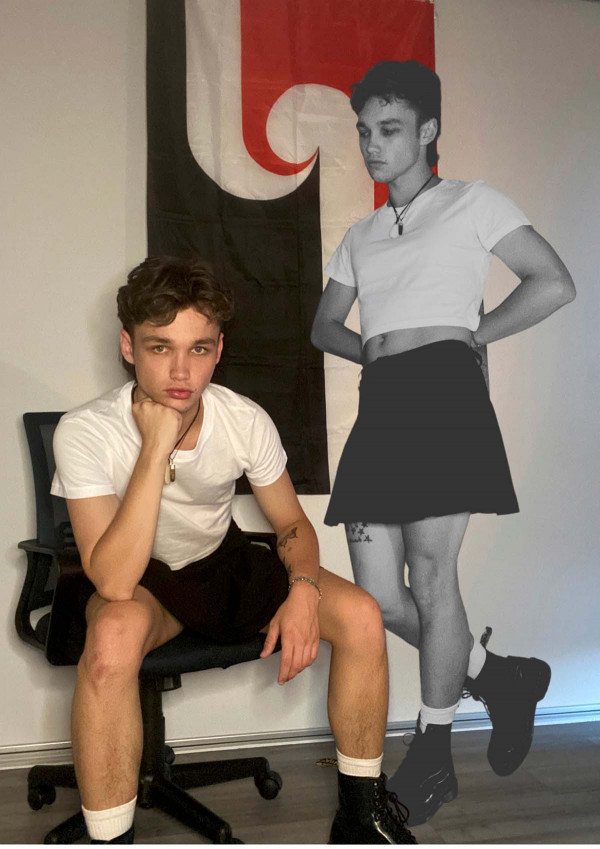 What does it look like for you to exercise your tino rangatiratanga?
My tino rangatiratanga often looks like I'm desensitising myself in the face of adversity.
Being a white-passing takatāpui Māori online, I get a lot of shit for not being dark enough to be Māori, for not speaking enough reo to be Māori.
In the Takatāpui sector, I get a lot of, 'oh you're not queer enough to be takatāpui,' or 'you don't look gay enough,' or 'you don't wear enough makeup to be takatāpui.'
And so in order for me to be tūturu to who I am and my tupuna, and my wairua, it comes with a lot of desensitising myself to that type of whakaaro.
It's a survival skill. A survival tactic that myself and a bunch of other rangatahi takatāpui have had to live by and put ourselves through in order for us to be role models for future rangatahi.

Often birds, when they fly and they migrate overseas, they will take turns at being at the front of the flock as they fly in triangles. And it's because at the front is where the bird gets the most wind and at the end of the triangle the wind just bounces off the flock.
I feel my generation is realising that with climate change, our time is quickly coming to an end if we don't do anything about it.
So we're all sort of taking turns at being that bird at the front and taking on the wind, taking on the snow, thunderstorms and extreme sun.
And that's how I see myself exercising my tino rangatiratanga.
I also feel like, just constantly questioning the intentions of Pākehā organisations, that's a big part of my tino rangatiratanga.
And sometimes that looks like me being a little shit and asking a Pākehā organisation a bunch of stupid questions that they should already know the answers for.
So yeah, half little shit and half quite meaningful and metaphorical and philosophical.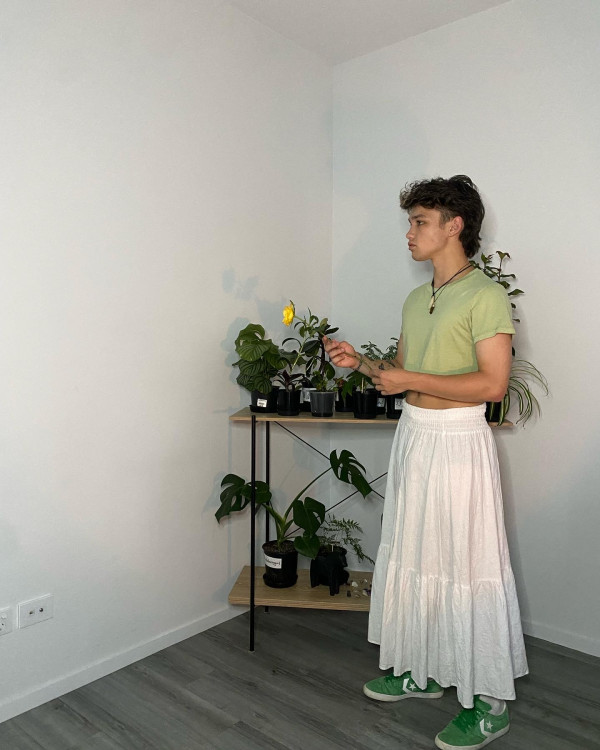 What would you like to see?
I would like Aotearoa to be run by Māori. I'd love our classrooms to be bilingual, not just special kura kaupapa we see.
But with that I also see a lot of resistance. When I talk about 'land back' on TikTok, I get a bunch of Pākehā commenting: "Why should I give back my land from generations and generations ago?"
And I feel like we host these kōrero, but when it comes to having that action put in place or implementing that whakaaro that we've learnt, it's too much for a typical Pākehā to consume and actually come to terms with, that this is Maori land or stolen land.
And those commenters may not have been alive then, but they still benefit from a system that was broken years and years ago.
More stories: