Just in time for mental health awareness week, Re: is launching a new hauora series.
Mānawa Maiea te Atawhai is a 10-part instructional and documentary-style series of mindfulness tools taught by rangatahi from The Kindness Institute, through a te ao Māori lens.
We asked some of the people involved why this type of content is needed in Aotearoa right now.
When Te Aorangi-Kōwhai Morini thinks of mindfulness, she sees te ao Māori.
"Meditation is kind of normal already to Māori whanau. We do karakia, we do karanga, we do kapa haka and these are all like practices for wairua."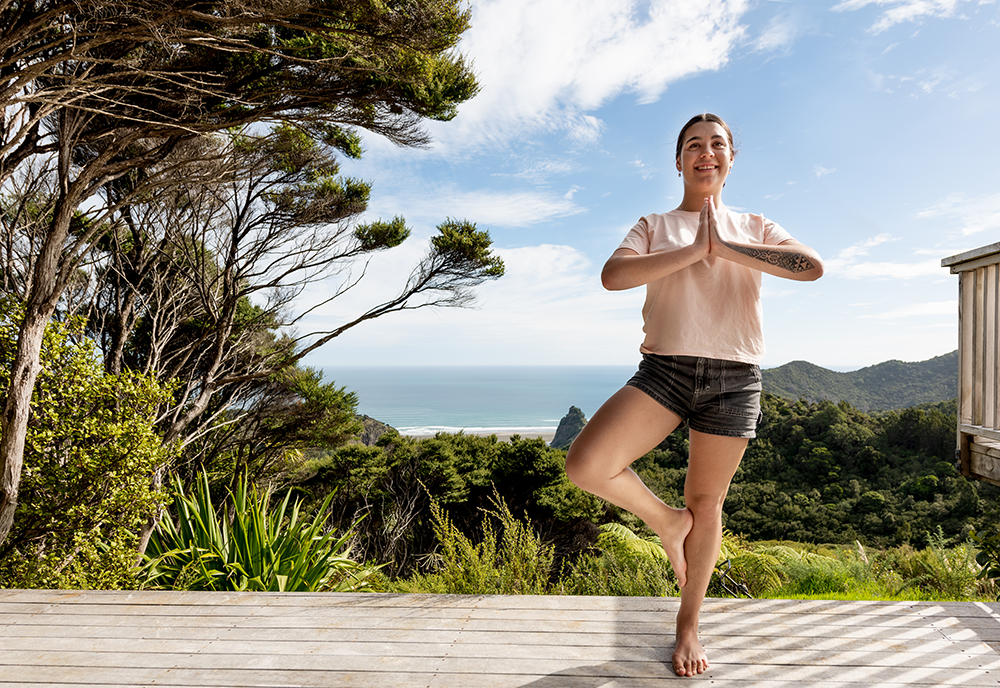 Te Aorangi is one of the rangatahi involved in Mānawa Maiea te Atawhai. She went through kura kaupapa and grew up immersed in te ao Māori. So she says this "te ao Māori lens" on mindfulness is the only lens she ever knew.
"I didn't realise that others couldn't see things another way. But as harsh as it may sound, it is really hard to see the richness of mātauranga Māori through a western lens."
"Through the western lens, we only really look at the physical and mental side of things. But through mātauranga Māori, we're able to analyse not only your physical and mental side, but also your spiritual health and how your family's health impacts yours. That's why this series is so special."
Kristina Cavit, the founder of The Kindness Institute, says that mindfulness has become such a "buzzword" in our society, but really it is about survival.
"It's actually used as a survival tool and something that everyone deserves to have access to," she says. "So it's about breaking down the stereotypes of mindfulness and saying actually, this has been around for a really long time. And this is already within all of us."
Kristina is the founder of The Kindness Institute, a charity based in Tāmaki Makaurau which works with rangatahi Māori to help them harness these "tools for survival" to cope with their mental health.
She says right now with stress and loneliness in lockdowns, social media consumption in overdrive, and feelings of uncertainty about the future, youth in Aotearoa are left searching for ways to cope with their anxiety and emotions. But finding something that works isn't easy.
The collective guides rangatahi through a one-year program where they learn mindfulness, yoga, and stress management tools. The practices are specifically designed to align with kaupapa Māori principles, such as Te Whare Tapa Whā health framework.
"We get so many requests from rangatahi to join our programs that we can't help them all because we don't have the pūtea or the resources for that."
"So that's where Mānawa Maiea te Atawhai comes in, it's our way we can make these tools free and accessible for everyone across the motu."
The series of 8-10 minute videos share honest kōrero, humour, and relatable stories along with practical mental wellbeing tools like mauri tau (mindfulness), yoga, taonga puoro, mindful hikoi, and connection to nature.
Access is a huge barrier to mental wellbeing, says Kristina. While a strong advocate for therapy, she says there are huge barriers to accessing it financially within her community.
"And it's next to impossible to get it for free when you want it. Because when you get to the point of wanting therapy, you really fucking need it, you can't wait for six months or a year for a spot to come up."
That's why The Kindness Institute's kaupapa is based on 'tuku iho' - the act of passing down knowledge from one person to the next.
Once the rangatahi have been taken through the program, they are taught how to become a tuakana, the teachers that pass down the knowledge they have learnt to the next group coming through.
"They also learn how to teach and share these tools with others in their community, in their kura, and with their whānau," says Kristina. "So it has a ripple effect on all of those who really need it."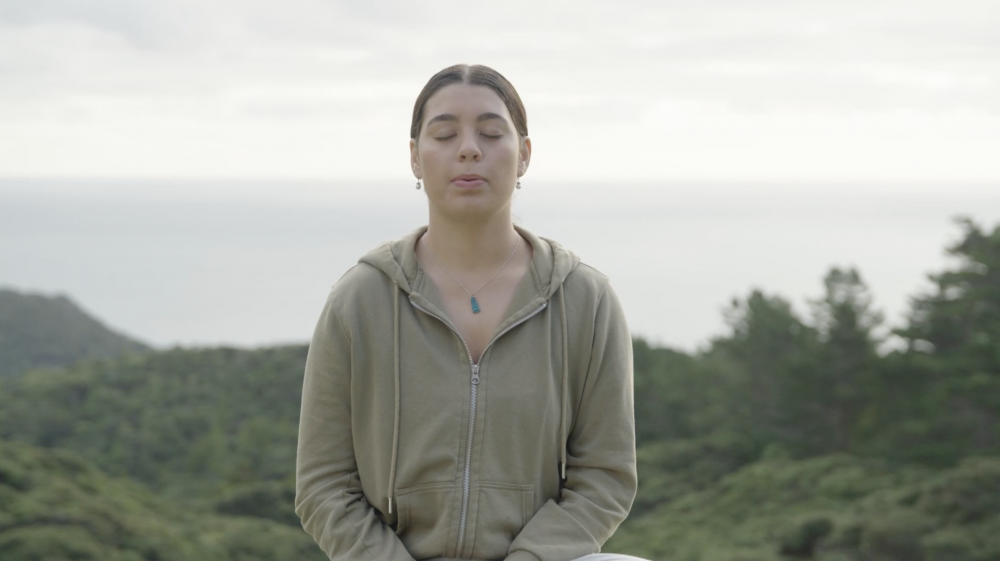 Te Aorangi is one of these tuakana. The 17 year old features in episode four of the series and guides us through mauri tau, a breathing and meditation exercise in te reo Māori.
"I've always kind of been a pretty mindful person," she says. "But being able to teach it is a whole other thing."
Te Aorangi says what's so welcoming about the series is that it is made by rangatahi for rangatahi. "It's not some old person telling you how to breathe, it seems more relatable when it's someone your age who looks and sounds like you showing you the tools. You tend to listen more."
Throughout the series, Te Aorangi says the biggest thing she has learnt is that she's not alone.
"The aim of this series is to let other teenagers know their voice matters, and there's always someone here to listen. But in trying to pass this message on, I was really reminded of who is around to support me. And it's true, we aren't alone."
Te Aorangi and her whānau at Piha Beach in Auckland, where she grew up.
You can watch the series here.
Mānawa Maiea te Atawhai was made with support from Te Māngai Pāho.
More stories: