By Maggie Shui
We threw a party to celebrate International Women's Day, along with our mates The Oh Nine, and asked four powerful wāhine how they found their voice. Here's some of their best advice.
"So I basically said 'fuck you'".
Straight out of the womb, "I've always been loud; I've always been big", Qiane Matata-Sipu tells us. Then she gave us this infuriating/satisfying anecdote from her last year of high school:
"We had a stand-in careers teacher who wasn't from South Auckland, who wasn't Māori or Pasifika, who came into our school who were 99% Māori-Pasifika kids from South Auckland, and I said to her I want to be a journalist. And she said, "Ohh... You might wanna look for something else." So I basically said 'fuck you.'"
Qiane is now indeed a journalist, as well as an artist, social activist, founding member of Ihumātao protectors group SOUL, creator of NUKU and lots of other things.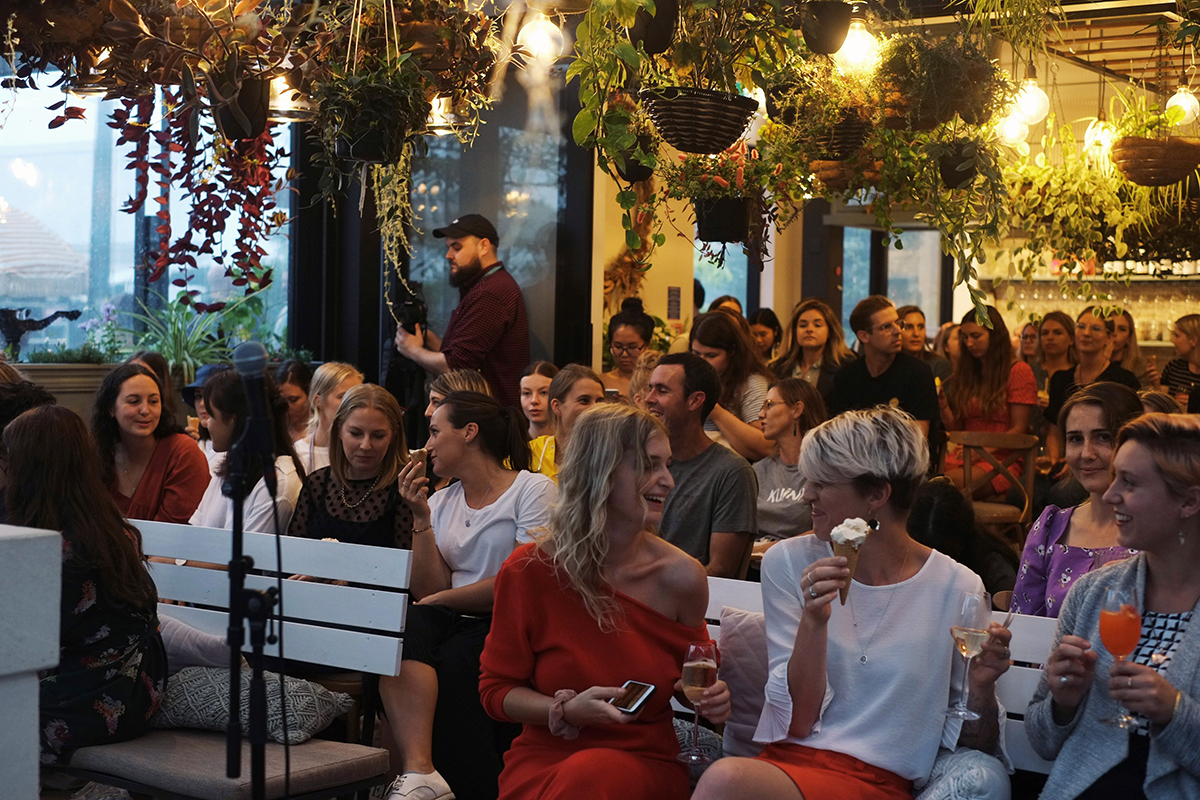 Our event asked how wāhine found - or are in process of finding - their voice. Sometimes, it's the voice to say "fuck you" as a teenager to an authority figure that doesn't know your community and your potential. Sometimes, it's the voice to redefine femininity in New Zealand fashion with loose, flowy clothes that skim rather than hug the body. Sometimes, it's the voice to launch a nationwide climate justice movement and, sometimes, it's the voice to challenge our country to confront the white supremacy that's embedded in our past and present.
Fashion designer Kristine Crabb, School Strike 4 Climate coordinator and Kāptiti Coast district councillor Sophie Handford, and Green MP Golriz Ghahraman joined Qiane Matata-Sipu to kōrero about the many facets of being a wahine in Aotearoa. Here are some of the highlights.
Golriz Ghahraman reminds us to keep our feminism intersectional
"I think it's really important to remember, especially as feminists, that sometimes it looks a bit different. Women in Iran have fought for 30 odd years, and their frontline is different to ours. They want to be colourful, to show the female form, to be sexualised and visible, because their patriarchy is different. It tells them to be colourless and shapeless and invisible. But they are just as staunch, if not the most inspirational feminists I've ever known."
Kristine Crabb on disrupting the local fashion scene with her label Miss Crabb
"When I first started making these very drapey, fluid things, kind of had no particular size and just accessible for anybody really, people didn't quite understand. They thought it was quite opposite of what I was going for. I just wanted to make everybody feel really beautiful and really sexy and just have fun and party, but lots of people interpreted it as the opposite - that it was baggy and daggy, and also no finesse."
We love disrupting! Qiane Matata-Sipu tells us we should disrupt everything.
"I believe we're all here for a short amount of time, and if you're just floating, what's the point? We should be here disrupting. Every single person in this room should be disrupting. You should be disrupting systems, you should be disrupting communities, you should be disrupting hierarchies. You should be going home and disrupting your household, because that is how we create change."
Sophie Handford remembers her activist past - starting from primary school
"When I went to primary school, I saw that our school didn't have a disco, so I organised a disco. Then I went to high school, and we didn't have a girls' cricket team, so I pulled together a girls' cricket team. I wanted to do technology, but I saw there were no wāhine in our technology class at school, so I joined technology. I felt like at that point I hadn't really found my voice, but I found my passion for action."
Kristine Crabb on closing Miss Crabb but keeping her creative self
"I felt quite grounded that I'm always going to be this creative person and I don't need to have a brand or an identity or anything like that to still be me."
Sophie Handford tells us about her local election campaign team
"My whole campaign team was younger than myself. My campaign manager was 17, the guy who designed my website, 15." [Sophie is the elder at 19 years old]
Qiane Matata-Sipu shares her mum's top advice, which explains a lot about Qiane
"My mother's motto was don't ask for permission, just ask for forgiveness later. Which coming from your mother is quite interesting advice."
Golriz Ghahraman remembers the leadership of Jeanette Fitzsimons
"I think the Green movement has sometimes been criticised for being a little bit monocultural, and not noticing that its real roots and its real staunchness comes from indigenous communities and other communities around the world. And Jeanette was one of those people who acknowledged that and embodied that fight for equality so well."
How Sophie Handford helped mobilise 170,000 people through School Strike 4 Climate
"I found my voice for that out of a sense of fear. And just out of a sense of knowing that our planet can't speak for itself. And I think if our planet could speak for itself right now, it would be crying out for help. It would be yelling and it would be demanding action from our politicians."
Qiane Matata-Sipu's advice for people who really want to have children, and it hasn't happened yet
"If people around you keep saying, 'When are you going to have kids?' tell them to fuck off. Like honestly, it's not rude, just say it."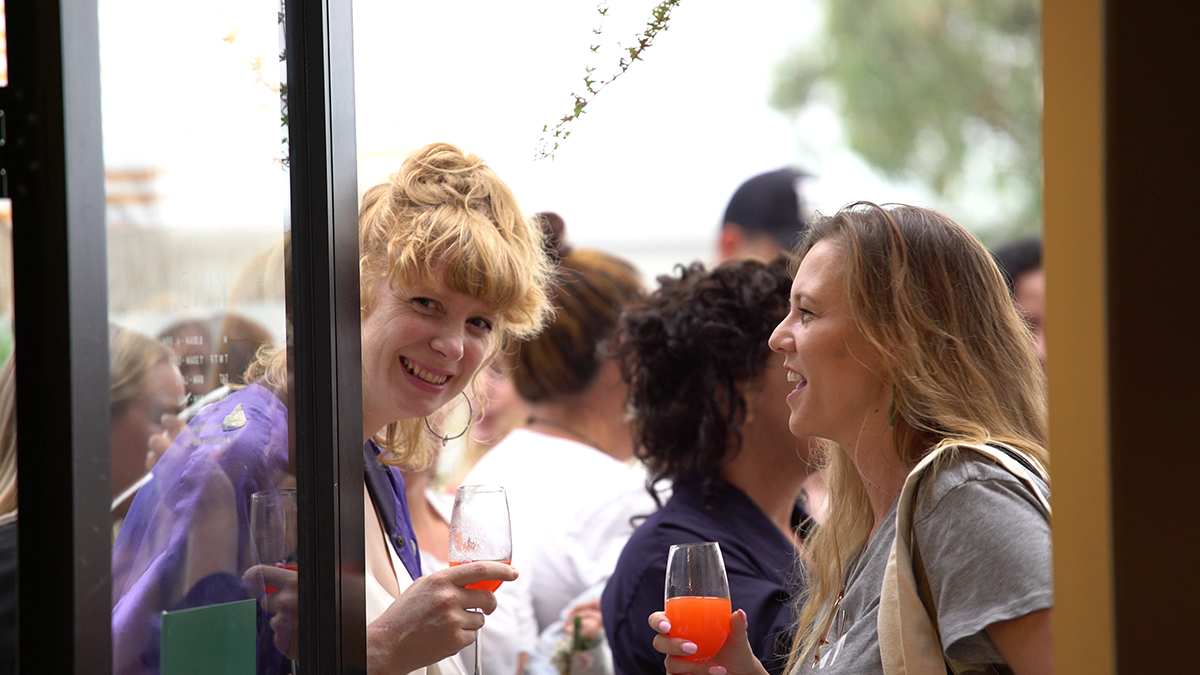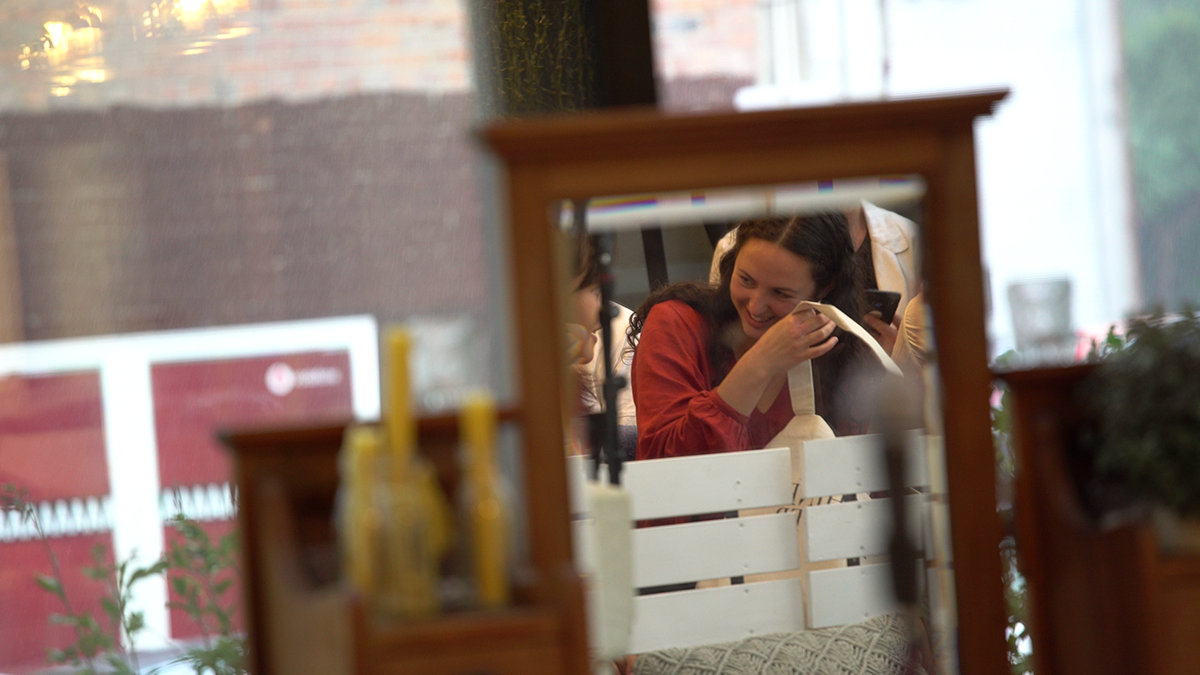 Kristine Crabb on asserting yourself as a creative person, regardless of your background
"It's kind of funny when you're not really brought up in a creative space, and you don't know much about art history and all the things that go into making contemporary culture and things like that. It's just not part of your psyche. So learning all that stuff, and learning how your own work and your own creativity taps into that is just a work in progress."
Golriz Ghahraman on reckoning with our complicity in the Christchurch terrorist attacks
"It was the Islamic Women's League who came up, screaming their grief after that day, to say they've been reporting these hate crimes for five years. They'd done a tour of the country to the police force. And they'd gone unnoticed; their cries have gone unnoticed. In fact, white supremacy had not been seen as a risk, as the Muslim communities had been. Just as Māori had been."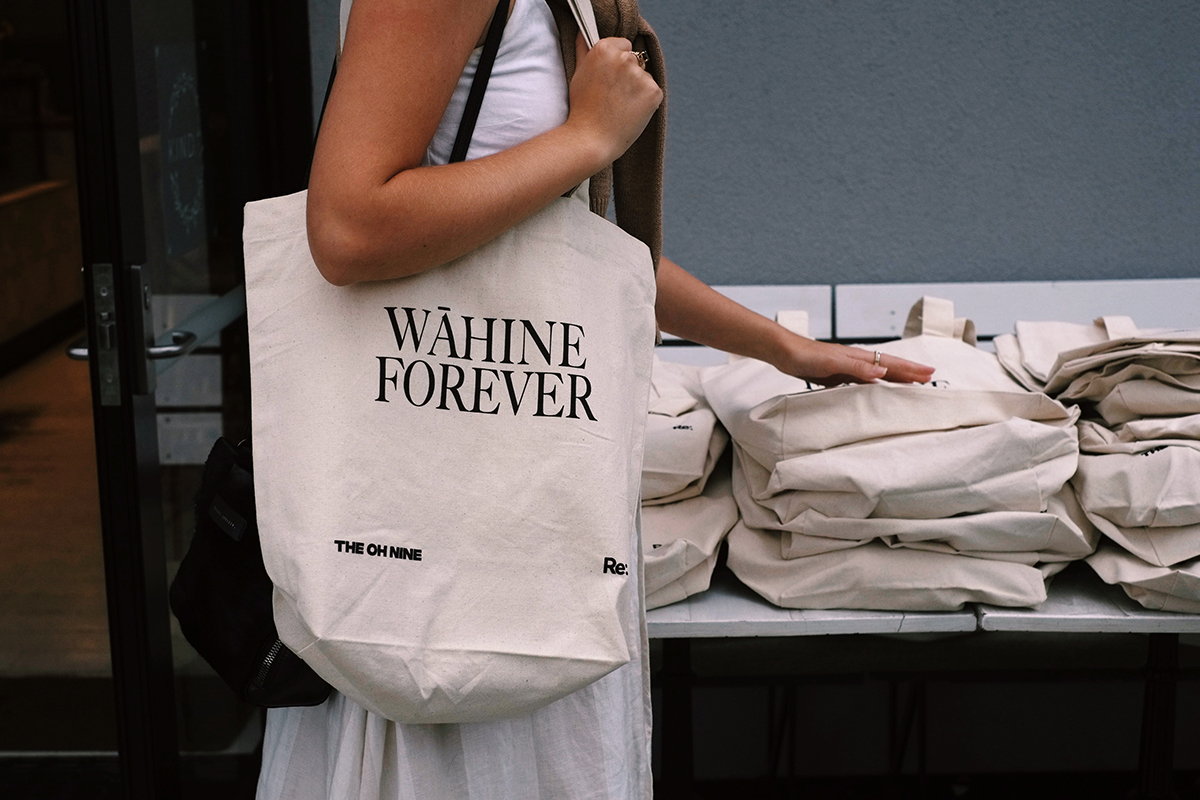 Qiane Matata-Sipu shares a concept from te ao Māori for conquering the inner voice that tries to instill doubt and shame
"In te ao Māori it's called a 'pure'. It's like a cleansing. You go to a moving body of water, so whether it's the ocean or a river - not the pools. If it's the ocean you go in on an outgoing tide, and you go for a swim, and all of that shit, you put in the water, and you let the tide take it out. If you're lucky enough, you stay there until the tide turns and you get all that good energy back onto you again."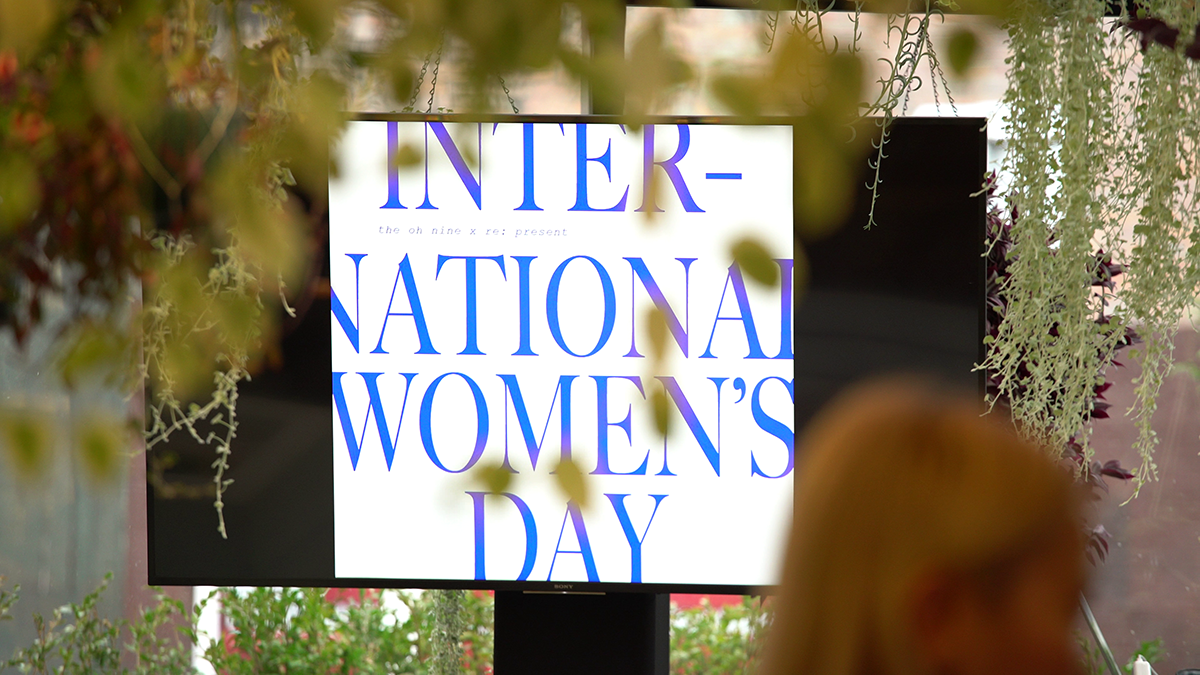 Big thanks to our co-hosts of the night The Oh Nine and our sponsors Rose Tinted Flowers, Crushes, Almighty, Maybelline, Reemi and Little Lato.