Photographer Sara McIntyre has lived in the tiny town of Kākahi for the last ten years. She's spent most of that time working as a district nurse, and chronicled her experiences in a new photography book.
Kākahi is about 10km upriver from Taumarunui in the central North Island. Sara made the move from Wellington, where she had been working as a nurse in the neonatal intensive care unit at Wellington Hospital.
"You can't really compare the two," she says.
"When you're a district nurse you're like a social worker as well. You get to know people a lot better - you're in their homes and you know them by name rather than the hospital number or the room they're in."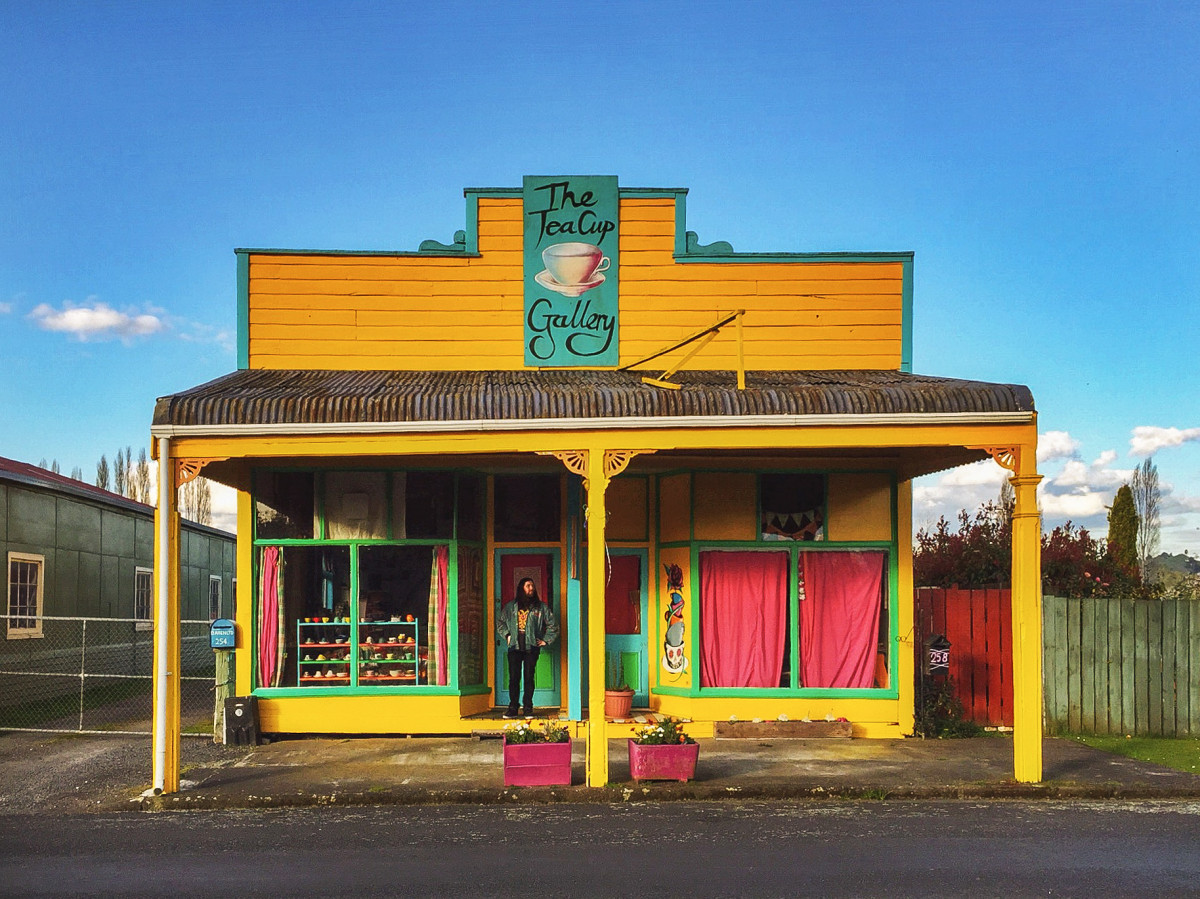 For Sara there's a warmth to small-town healthcare that's absent from a hospital environment. "You have lovely conversations with people, whether it's about their health or their sheep or the growth of the grass, and their frustrations."
You can ring the local ambulance driver directly if you need, or refer a patient to someone they already know - "you're not just filling in forms and passing them on."
This closeness is what allowed her to take photos. All of her subjects were proud to feature in the work, she says, and most of them were people she had gotten to know through nursing. "To be a district nurse and to go into homes is actually a privilege, to take those photos was a privilege."
The work has taught her a new attitude about health. "Here they don't have the same access to health as you do in the city. To have a hospital appointment is a two-and-a-half hour drive in a bus, it's tough on people.
"There's an acceptance of life and death - and of death being part of life. Which is actually sort of nice, and completely the opposite of neonatal, because there death wasn't something you could accept, there it was tragic."
At first the rural isolation made Sara think she'd be lonely. "I can remember at first thinking 'I've gone three days and I haven't spoken to another person'. Now I like the solitude, and actually it's bloody busy."
It was actually lonelier in the city. "When I was living in Wellington and working full time I felt very torn and exhausted," she says.
"I got sick of always being tired. Because I did 12-hour shifts in Wellington - which is not good socially - it got lonely, and I'm not lonely here.
"I have a much better sense of self."