With the Omicron variant active in more than 85 countries, the Government has been preparing for the variant's arrival.
Re: spoke to people living overseas on what we can expect when Omicron spreads into the community.
Rebecca Waugh, 26
Los Angeles
For Rebecca, her feelings on life with Covid-19 are constantly changing.
And so is the stigma around contracting Omicron, she says.
"Compared to the beginning of when Covid started, daily life feels quite relaxed now. When we hear of a new variant, things feel like they regress, but then after a few days it goes back to the new norm," the 26-year-old says.
"People are saying Omicron symptoms are like a common cold compared to Delta, but it is also way more contagious and people who are being extra careful are still contracting it."
Sixty-eight percent of the LA population are fully vaccinated.
Rebecca has recently left her job, but says she is shocked she has not yet had Omicron.
"I have been exposed numerous times from friends and coworkers. I even received an IOS message on my phone saying there was a high possibility I contracted Covid from someone I was in close proximity to for a long period of time," Rebecca says.
"I am nervous because I have the constant looming feeling that I'm going to get it any day from anywhere around me."
In Los Angeles, the daily number of covid-19 cases is in the tens of thousands.
Rebecca's advice for New Zealanders when it came to preparing for Omicron was to get vaccinated and boosted, and to always wear a mask.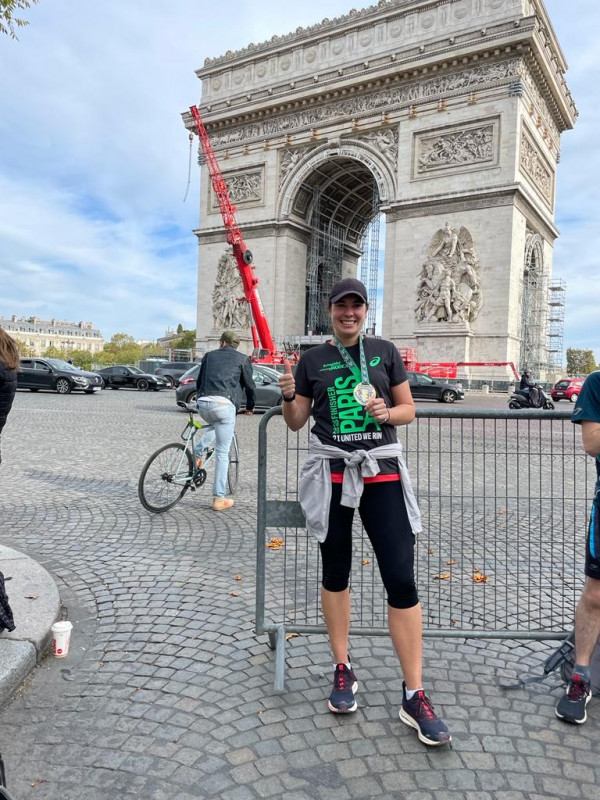 Hannah Harty, 29
London
Hannah is a New Zealander living in London and has recently recovered from Omicron.
"I had none to very little symptoms and a large number of my friends were the same," she says.
"I would be more nervous if we didn't have the vaccination rates that we do, it's comforting to know most people are protected."
In the United Kingdom, 83.6 percent of the eligible population are fully vaccinated.
She says many people who are triple-vaccinated have got Covid.
"The general vibe is that we can't put our lives on hold for Omicron - we have to continue on and keep doing what we would normally do. I am quite relaxed now."
This wasn't the consensus before Christmas however, when Omicron began ramping up and the impacts were unknown.
"A lot of people stayed at home to avoid catching Covid-19 for the purpose of not taking it back to their families or being able to fly for Christmas and New Year."
She says especially in terms of Omicron, catching Covid-19 is largely unavoidable and has been completely normalised.
An average of 90,000 Covid cases are seen each day in the UK.
The UK Government initially set the isolation period at ten days, but have since brought it down to five to meet a 'continued living' approach.
She says the UK Government has provided plenty of rapid antigen tests for everyone to test regularly.
Her advice to New Zealanders is to accept there is a high chance of catching Omicron when it arrives in the community
"Initially we were nervous about the new variant but once confirmed it was not as deadly and symptoms were minor, people were more relaxed and it's more of an inconvenience having to isolate (especially if you had no symptoms).
"Encourage everyone around you to get boosted and ensure regular rapid testing, and stay home while you're symptomatic."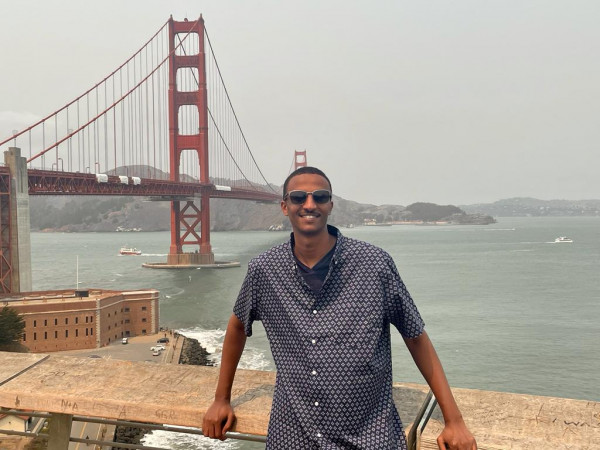 Guled Mire, 30
New York
Guled is a New Zealander who took the opportunity to move to New York and attend Cornell University at the end of 2020.
Initially, the university made headlines for being majority untouched by Covid-19, until Omicron made its appearance.
"Myself and a lot of people I know contracted omicron last year during our final exams. I was in isolation for two weeks during the Christmas period, that wasn't nice."
Guled says although he had mild symptoms for two to three days before his test, he was still shocked when he found out he had Omicron.
He says the cases continue to rise, and the university has predicted there will be hundreds or thousands of Omicron cases after they return to class from winter break next week.
Students will be made to wear N95 face masks on campus and get tested at least once weekly.
This comes as New York sees an average of more than 22,000 cases a day.
His advice to New Zealanders is to continue washing hands, wearing masks and scanning.
"If New Zealand wants to help bring an end to it globally, we all need to be better with vaccination equity for less wealthy countries.
"It would be nice to see New Zealand share the vaccines."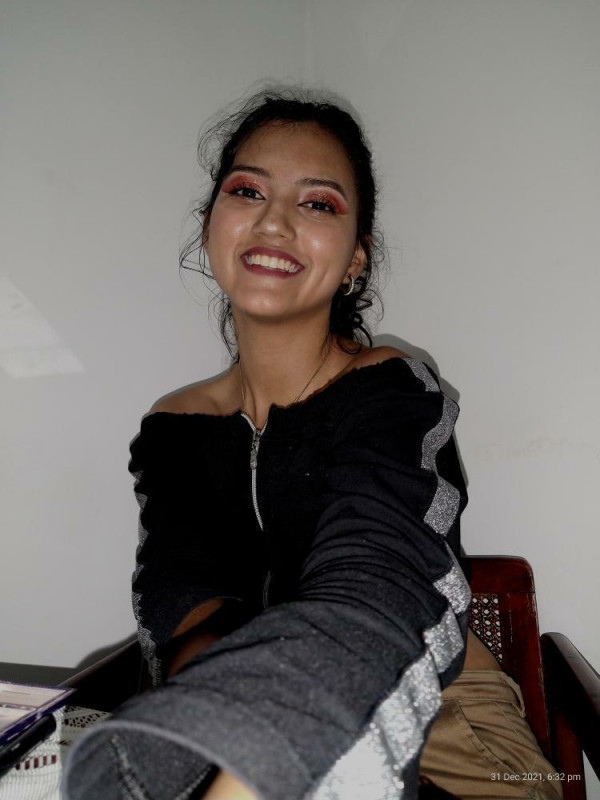 Ana Marin Chauza, 20
Colombia
Ana says the Colombian Government does not provide many updates on the Covid situation, so it is difficult to know if, and how many, of the cases are Omicron.
Colombia records almost 25,000 cases a day on average.
"Let's just say that we are not paying attention to it because we are very tired of not knowing everything, the 20-year-old says.
"I personally take some caution around it — I wear my mask and don't approach too many people outside my home."
"The people who are unvaccinated are worried about getting the vaccine because they have not been provided enough information on it by the government, and think it may cause harm to the body in the future."
Approximately 68 percent of the eligible population are fully vaccinated.
"Our country is divided."
More stories:
More stories: