When photographer and skater Michael Madden-Smith moved to Pōneke, one of the first things he noticed was how many female skaters there were.
Originally from Tāmaki Makaurau, the 18-year-old says the skate scene there was heavily dominated by men which created a "gatekeeping culture" that didn't allow inclusion and diversity.
"This prompted the idea to investigate how women experience skateboarding, both the positives and negatives, as well as how they want to be represented," Michael says.
"I wanted to know what changes need to be made to make skateboarding more diverse."
In this raw collection of photographs, Michael captures female skaters in their element. He asks them why they skate and what challenges they've faced by doing so.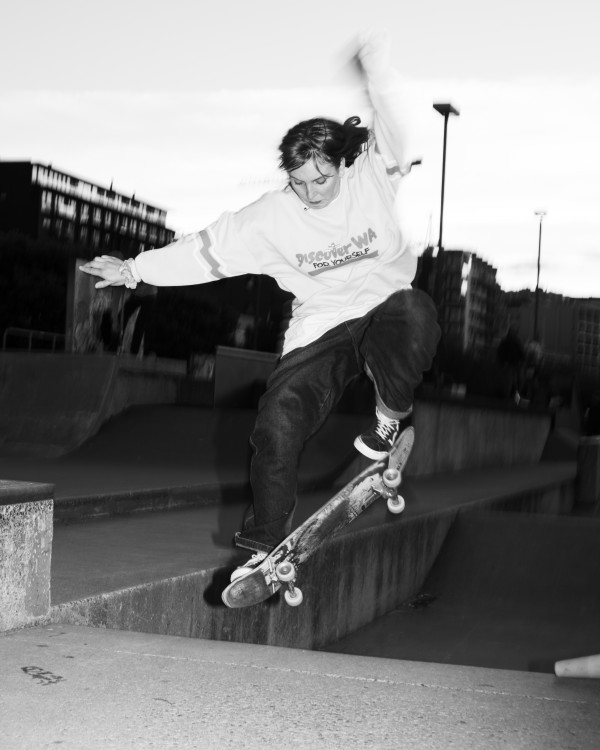 Mikaela Venimore, 23
"Skateboarding has always been my social life, where I catch up with friends and fill up on endorphins. I've never skated to be the best — just to feel better."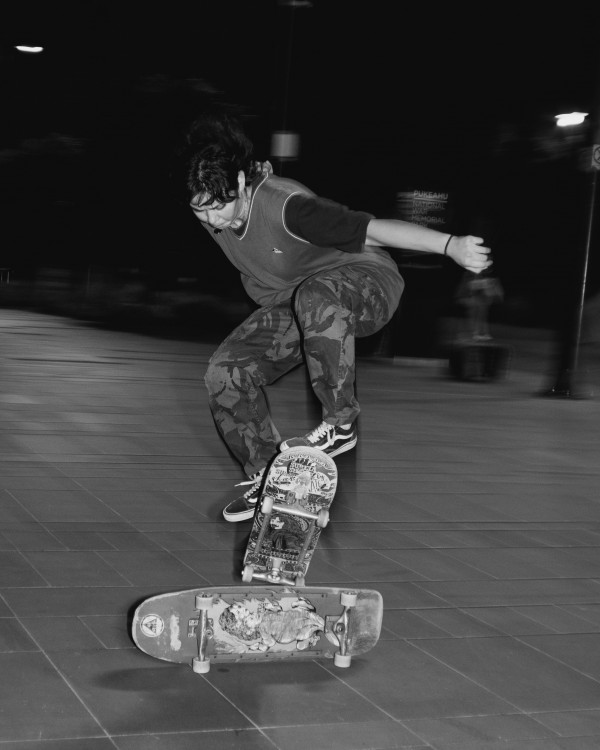 Tessa Hills, 19
"I constantly feel the need to prove myself whenever I'm in a new skating environment just to feel welcomed," Tessa says.
"It can be so intimidating. Luckily, meeting so many amazing, talented skater women in Wellington [has helped me] find my place and feel loved, and safe here."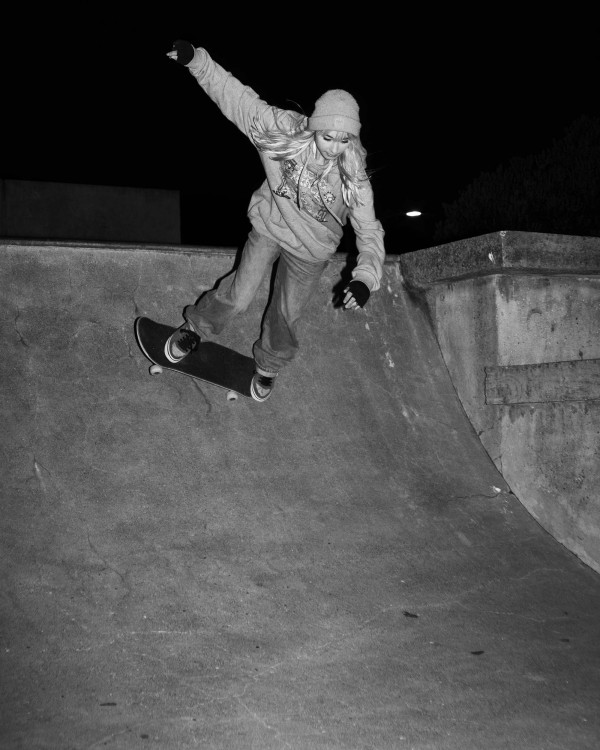 Eden Rachel Sharp, 24
"Skating brings so many different people together it becomes like family. It gets me out of my head and it's just fucking fun!"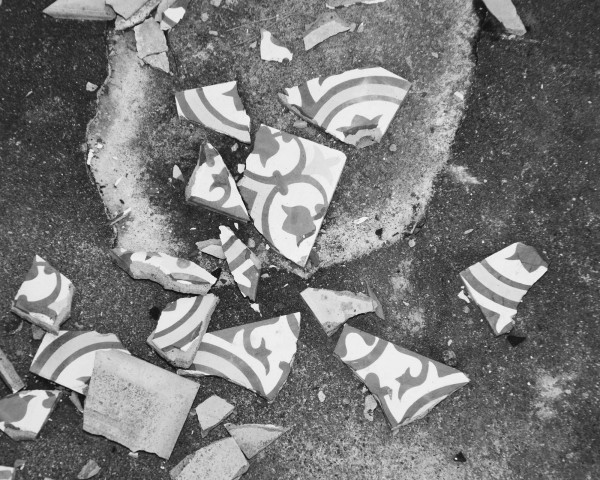 Ruby Giesen says "the hierarchy needs to be disrupted so there isn't such a barrier between me and 'real skaters'".
"I either feel invisible or visible for all the wrong reasons and the lack of inclusion just makes it harder to learn and get to an 'acceptable' point to be a part of the culture, the regulars, the crowd," the 18-year-old says.
"I think all skaters need to make an effort with beginners, and especially women, as it is already scary enough attempting something new let alone to involve ourselves in a male-dominated culture."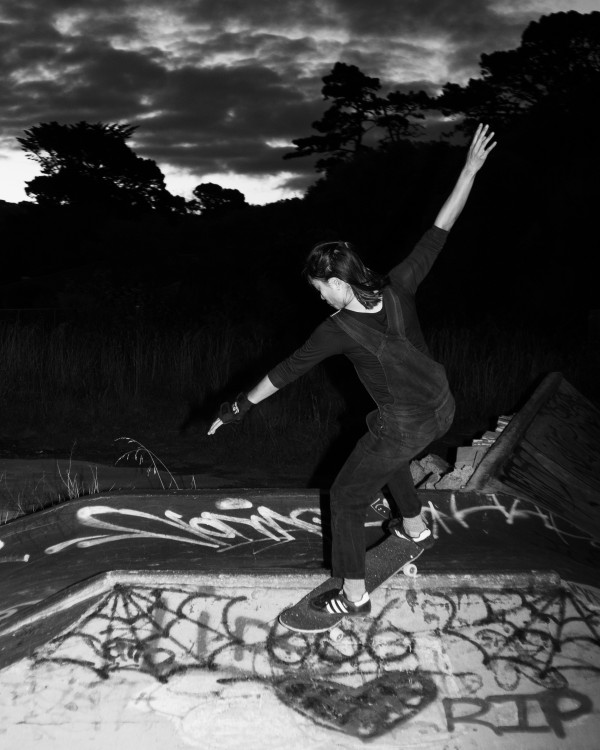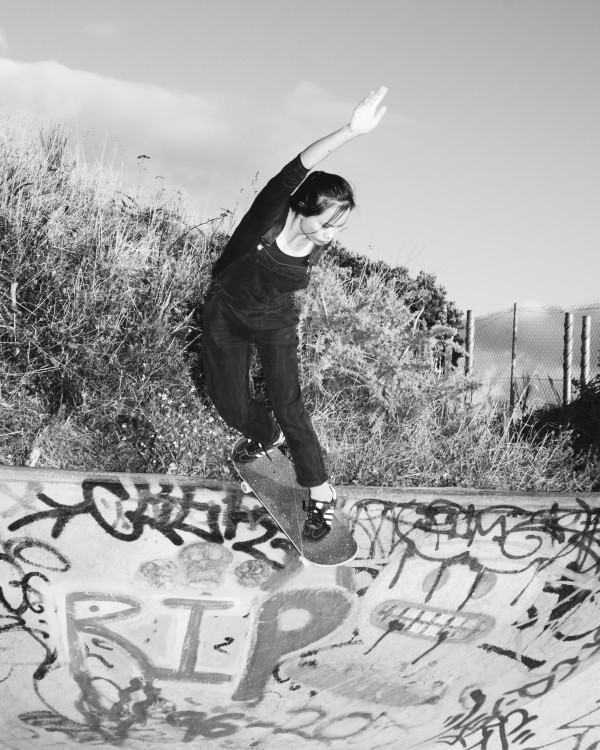 Erni, 26
"I started skating at 18 because I hated walking. At the time, buses didn't carry bikes in Wellington so I bought a skateboard, spent sleepless nights pushing around and I've been in love with the feeling ever since," Erni says.
"But the industry and community hasn't always been welcoming. Still isn't sometimes and change is slow, but it's getting better. I'm pretty happy with the way women are represented skating professionally."
"Skateboarding is far more diverse than we give it credit for and I'm a bit sad that I'm only seeing more of it now as an adult, but that doesnt make me enjoy it any less," the 26-year-old says.
Erni asked for her last name not to be included for privacy reasons.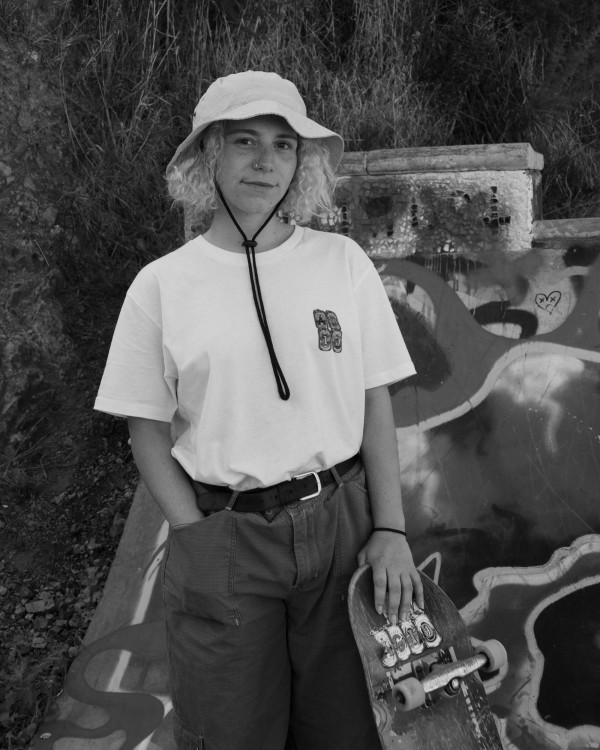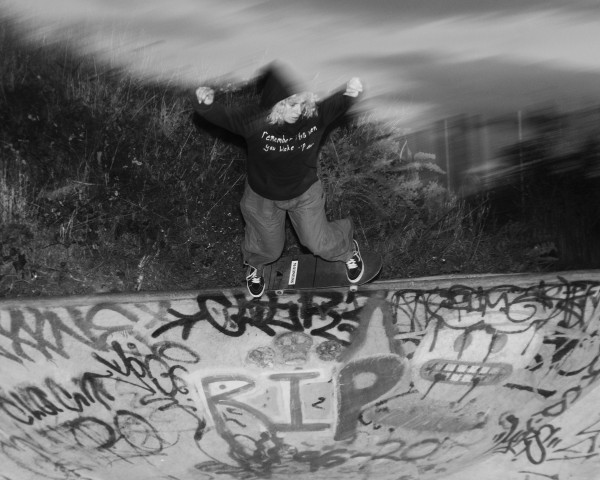 Georgia Lee Hudson, 25
Georgia says "the DIY spot has become such a haven for me, there's nowhere else I love to skate as much as our old ghetto".
"When I started five years ago, it was literally called Ghetto Spot and hardly anyone skated there so it instantly became my safe place to skate without being afraid of people seeing me try to learn.
"Now the spot itself has transformed into a beautiful, big DIY wonderland and my skating has totally evolved with the space itself."
"I'm super lucky to have been able to contribute to the builds over the last three years. Biggest shout outs to the DIY Dogs for all their hard mahi and the community in general," the 25-year-old says.
More stories: