Te Matatini is the biggest celebration of Māori culture in the world and this year it is celebrating 50 years of kapa haka excellence.
The biannual kapa haka competition attracts groups from all over Aotearoa and Australia who come together for a week of performances and whakawhanaungatanga (the process of building relationships).
But due to the Covid-19 pandemic, this year's festival, which was expected to be the biggest one yet, has been moved to February 2023.
The festival first began in 1972 and was held at Rotowhio in Rotorua. At the time, it was called the New Zealand Polynesian Festival.
In 1983, it was renamed to Aotearoa Traditional Māori Performing Arts Festival and held this name until 2004, when it changed to Te Matatini (the many faces).
For mother and daughter duo, Aneta Morgan and Janay Tauri, the festival has been a part of their lives since they were both teenagers.
Aneta (Te Arawa - Ngāti Rangiwewehi, Tūhourangi Ngāti Wāhiao), has travelled the world with many kapa haka since she was 16, having performed for Ngāti Rangiwewehi, Tūhourangi Ngāti Wāhiao, Manaia and Te Pikikōtuku o Ngāti Rongomai.
She also spent time in Australia where she tutored the kapa haka Ngā Hoa Pūmau. Now in her 60s, Aneta has a mokopuna, Ruby, that she hopes will also love kapa haka.
Her daughter Janay (Te Arawa whānui, Ngāti Porou, Te Āti Haunui a Pāpārangi), Ruby's aunty, has also followed in her mother's footsteps and travelled the world through kapa haka.
She has performed for Manaia and Te Pikikōtuku o Ngāti Rongomai and traveled globally with Manaia, and Ngāti Rānana which is based in London.

The 31-year-old now works for Te Matatini in Wellington as the communications advisor and executive assistant to Te Matatini Chair Selwyn Parata.
When did you first perform at Te Matatini?
Aneta: My first ever performance was in Wellington back in 1979.
I was 16 or 17 performing with Ngāti Rangiwewehi. We had to actually perform twice because the hall that we were in, in Wellington, wasn't big enough to hold the audience.
Janay: It was 2009 and I was 18 when I first performed at Te Matatini.
For Te Rōpu Manaia, which was a group that was formed from our concert party in Rotorua, I also got to perform with Mum, which was her last time on stage at Te Matatini.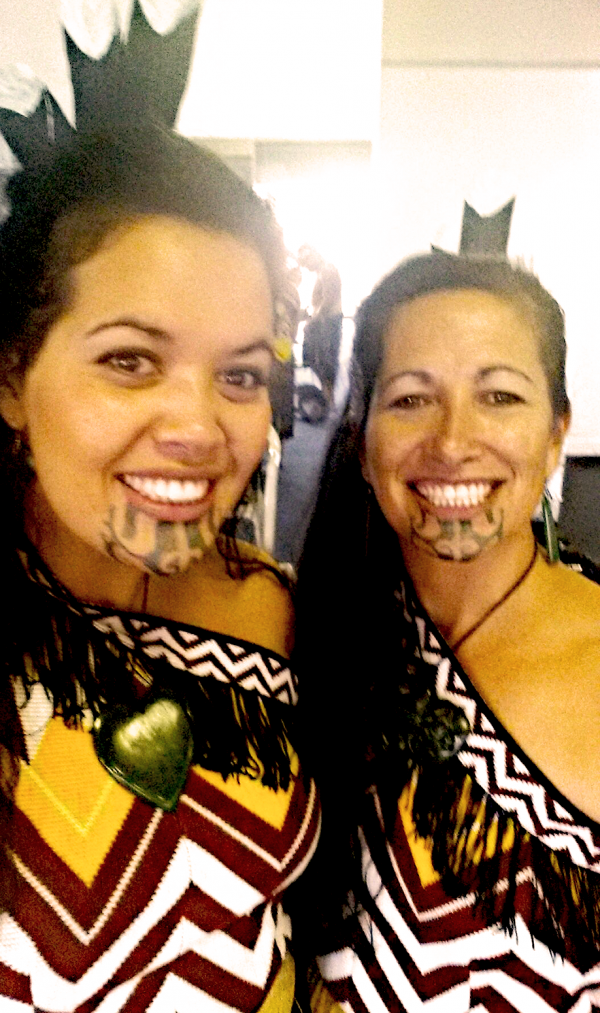 Image: Mother and daughter duo, Aneta Morgan and Janay Tauri, supplied.
What does Te Matatini give you?
Aneta: For me, and for many others like me, who never started in the world with te reo Māori as our first language, kapa haka was a journey for us towards te reo, to becoming speakers of te reo. It's that constant connection back to your hapū, your iwi, and your waka.
Those feelings of whanaungatanga (kinship) and kotahitanga (unity) … It's just a wonderful experience growing up being connected to your people, connected to your whānau and being able to share the excitement of performing on the stage.
Janay: Te Matatini is so great because everyone comes together. You can catch up with loyal friends that you know from all over the place, or if they've been overseas, they come back specifically for Te Matatini.
One of Mum's mates that she made in Australia and created a kapa haka over there comes back every year for Te Matatini to maintain that connection.
What can kapa haka do?
Aneta: Kapa haka for me was the best education in my life because of the fact that I got to travel and I think travel is so important when it comes to broadening one's perspective of life.
Janay: Kapa haka can take you all over the world. That's what Mum has taught me. I got to go to India for goodness sake, doing kapa haka!

Kapa haka provides an opportunity and a pathway for the next generation, outside of university studies or just getting a job and buying a house - that classic trajectory of life. That's what kapa haka does for Māori youth.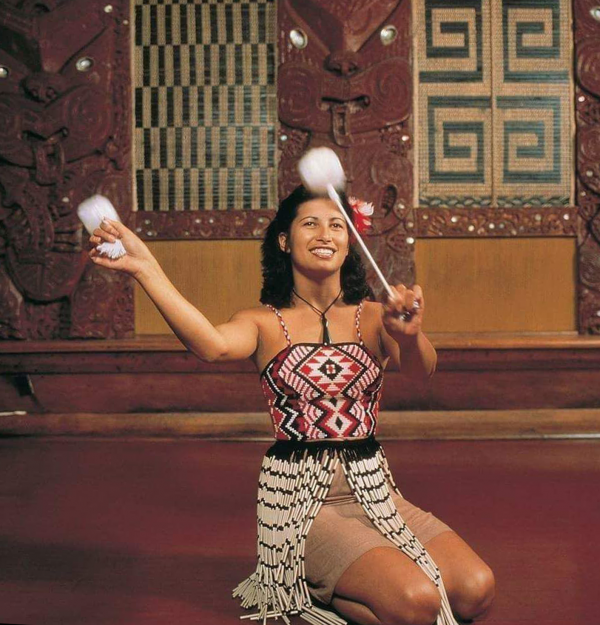 What is the best part of Te Matatini?
Aneta: I think the proudest moment for me was performing with my daughter - even though I drive her insane. It was all part of her journey too. After I'd done that, I was happy not to perform again.
I get such satisfaction from being in the audience now and watching because there are just so many amazing youth and pakeke (adults) that are role models and it's just so exciting.
And the kaupapa (themes) that come to the stage. You know, we deal with all our issues, we celebrate all our people, we celebrate life, and that's it for me - kapa haka is a celebration of life.
Janay: I'd definitely say that I love just watching it too now. You get to learn the history of people's areas through the songs the groups perform.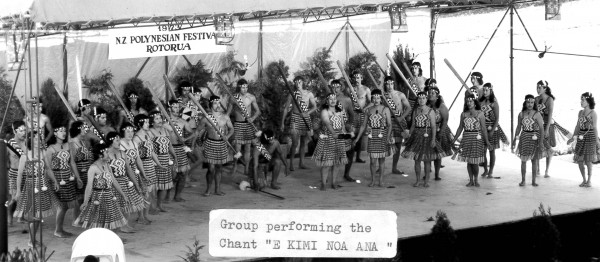 What are your hopes for the future of Te Matatini?
Aneta: I think it's integral and imperative that Te Matatini, in its present form and in whatever form it takes in the future, is part of the fabric of te ao Māori and of Aotearoa.
Because of the huge numbers of our people that are drawn towards it, it helps to keep us together and to create that kotahitanga and strength for the future.
Janay: I just hope that Te Matatini can be more than people thinking 'it's just a festival'. It is a core part of our society in Aotearoa.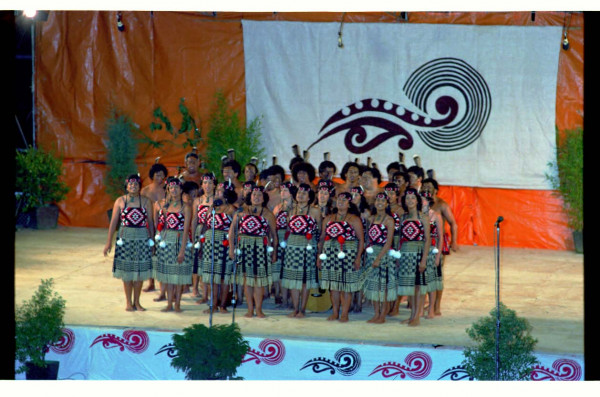 More stories:
Takatāpui share their identities through public art
Rātana - the road to Te Matatini
Re 'Half little shit and half quite meaningful': How I exercise my tino rangatiratanga