Mason Kennedy-Tenali is a young, Māori transgender male living in Ōtautahi Christchurch. At 18, he nearly died after jumping head-first into a pool drunk.
My final year of high school started with heartbreak and ended in a neck brace.
At 18, I hated who I was and wanted out of my body.
I was crushed after a relationship with a close friend blossomed into more, only to be cut off after six months. I was binge drinking and had a cannabis addiction. Everything was about forgetting who I was.
It all culminated in a near-fatal drunken party at the end of the year. A couple of weeks before school officially finished, I dove headfirst into the shallow end of a pool.
The impact crushed one of the vertebrae near the top of my neck. It also marked the beginning of the most difficult period of my life. I was taken to Burwood Spinal Unit, and slowly, as I learned to move again, I put pieces of my life back together.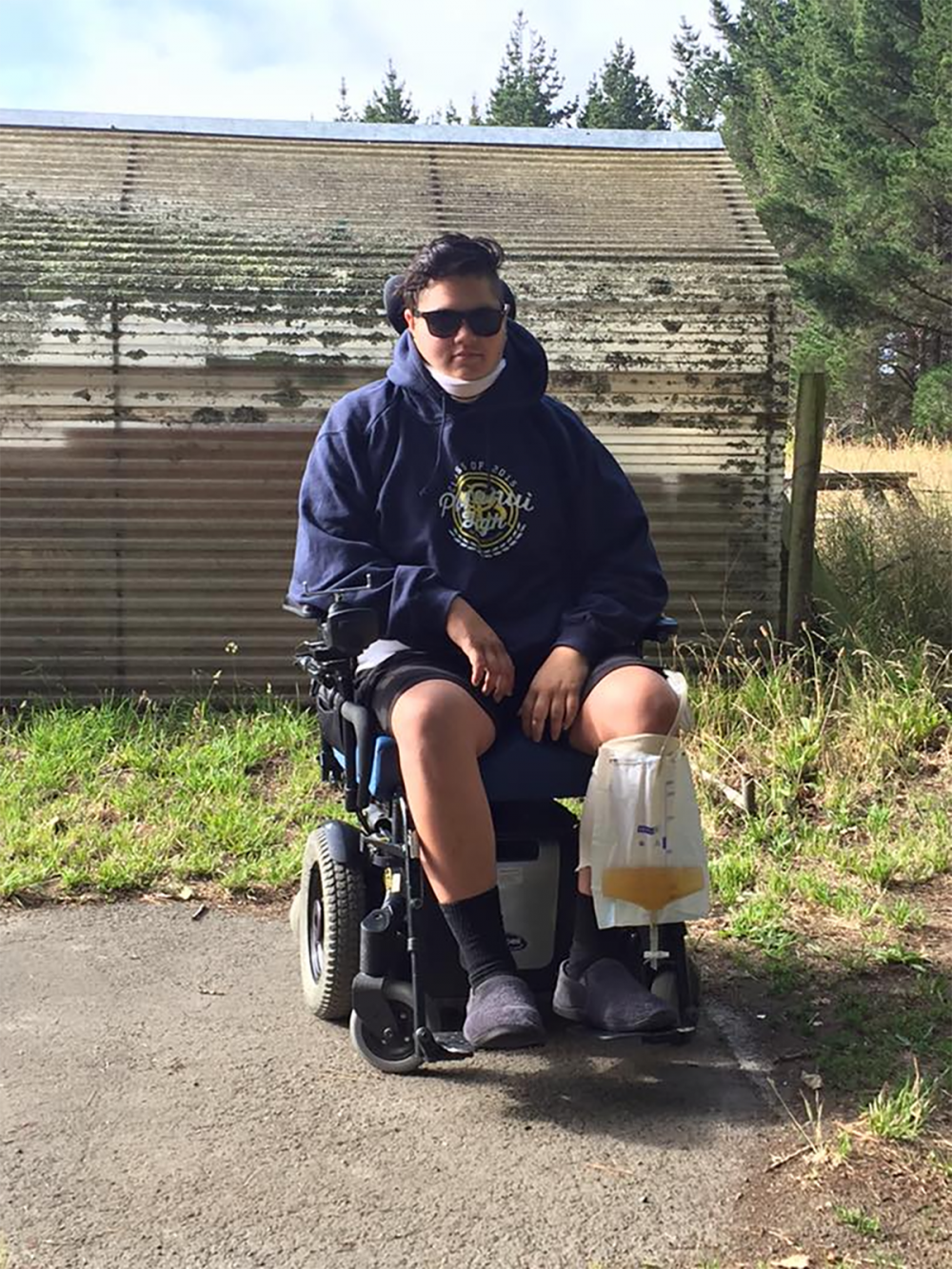 At birth, I was named Maraea Rawinia Gene Kennedy-Tenali. "A beautiful baby girl" for my parents, who were in their early 20s at the time. I was six months old when they separated, so I never knew what it was like to be raised by them together. Instead, I grew up in a busy blended whānau. Stepparents, step-siblings, half-siblings - they were all in my life. My grandparents Nannan and Patrick also played a significant role in raising me.
Old photos over the years show a full and happy childhood. Fairy princess dresses and lots of pink. At my mum and step dad's wedding day, there's a great picture of me dressed up, smiling politely. Inside, it was a different story. I hated being in a dress and having my hair and makeup done. To this day, I remember being envious of the suits my cousins wore.