Update: After a month-long wait, the New Zealanders stranded in Peru have finally made it home. A Government-chartered mercy flight from Lima touched down in Auckland early on Wednesday April 15. Around 60 New Zealanders were onboard, each having paid around $5330 for the lifeline.
Minister of Foreign Affairs Winston Peters said in a statement the decision to pursue organising the charter flight was made because many New Zealanders were unable to "safely shelter" in Peru.
"I feel so grateful to be back in the country," says Jack Jones, one of the stranded Kiwis. "Although we are locked up for a couple weeks [in a government-mandated quarantine hotel] the support that we have received so far has been amazing and I can finally feel at ease for the situation I am in."
Winston Peters thanked the governments of Chile and Peru."I want to acknowledge New Zealand Embassy staff in Santiago and Brasilia and the team in Wellington who have worked tirelessly, together with agents Viva Expeditions and Chimu Adventures, to make this flight happen."
This article was originally published on March 31st 2020.
"The uncertainty is the hardest part. The frustration and anger comes when we don't get any help or answers from our embassy and the government."
When Jack Jones left for his OE to South America, his mum told him what most mums tell their children about to embark on their first overseas adventure. "If anything happens, anything at all, you can just jump on a plane and come home." Five weeks later as a deadly virus spreads itself across the globe, that's all he wants to do. But returning home during a pandemic is no guarantee.
Jack and his friend Johnny Hirst, both 22, have been in lockdown in a hotel room in Cusco, Peru for the last 16 days.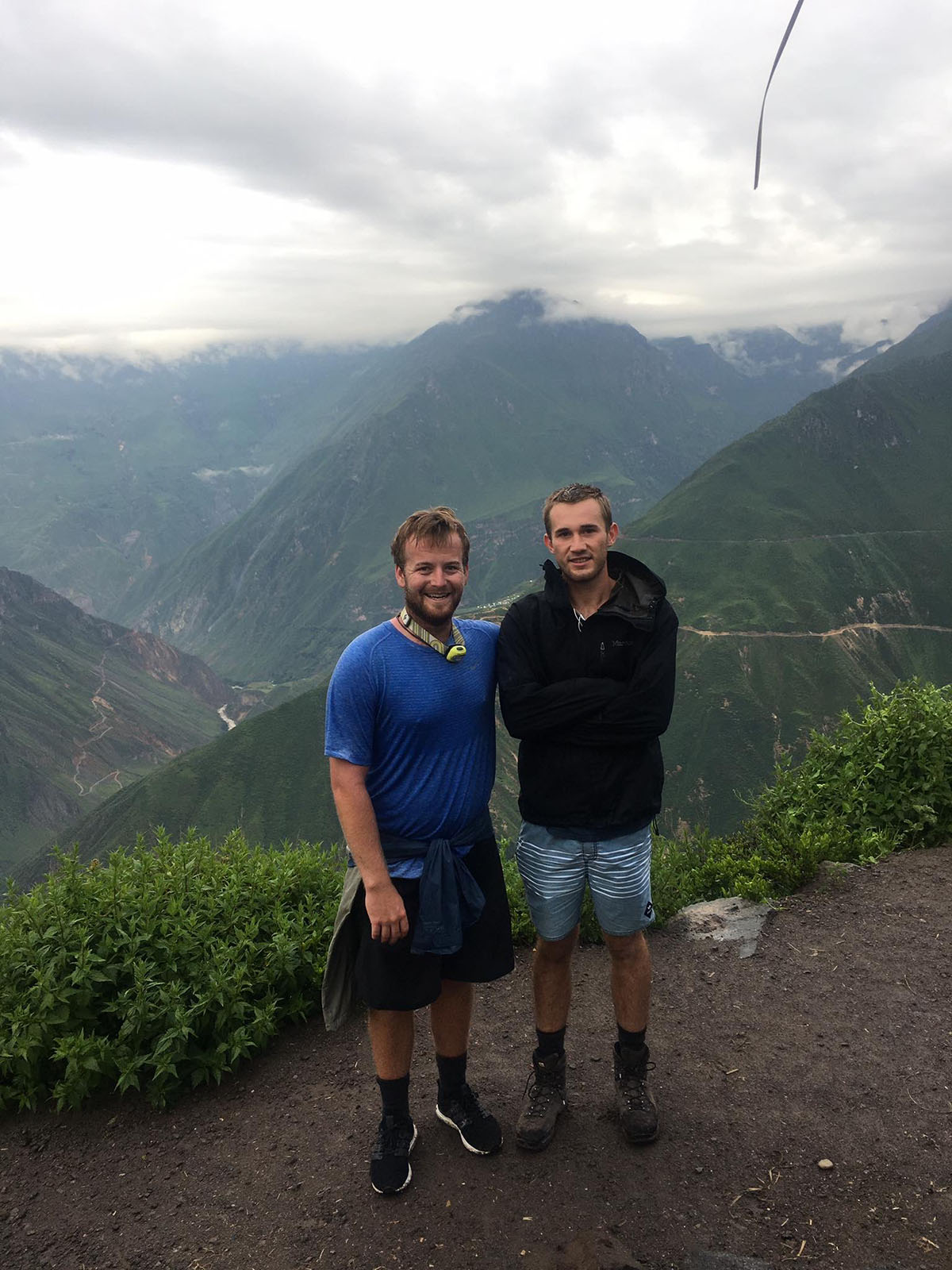 Peru announced its first Covid-19 case on March 6. Ten days later the country went into lockdown. Jack and Johnny were given 16 hours to leave the country before its borders closed, but flights home were sold out. As their only lifeline home, they, along with about 20 other New Zealanders booked seats on a charter flight that would take them to Sydney on Sunday 29. But they were kicked off that charter flight because their layover time in Sydney would breach Australia's new transit rules.
Through a series of bungles and false hopes, Jack and Johnny feel helplessly stranded half-way across the world. "We were a flight from Sydney to Auckland away from being home with our families, but we have received no support and help from our government in a situation that becomes more volatile by the day," Jack says.
To make matters worse, they just found out that getting home would have actually been possible. But now it's too late.
What got them to this point?
A week before the Ministry of Foreign Affairs and Trade (MFAT) issued a warning that overseas New Zealanders should return home immediately or risk being stuck, Jack and Johnny had decided to get out of Peru. Not oblivious to the increasing risk of being trapped, they had already decided to cut their trip short and had booked a flight out of Peru on March 18. But when Peru's Covid-19 lockdown came into force on the 16th, getting on this flight was impossible.
Jack and Johnny were in the small town of Puno on March 16th when they were told they had 16 hours to get out of the country before it went into a complete lockdown. Flights that would get them home before the lockdown were already sold out so their next best option was to find refuge in a main city and hunker down as the country shut down around them.
They spent the next two weeks emailing travel companies, embassies and government officials trying to find a flight home. Eventually, MFAT told them about a charter flight that was taking Australians out of Peru home to Sydney. MFAT noted this was not an Australian or New Zealand government initiative - it was being run by the Australian-owned private travel company Chimu Adventures. Tickets were $5500 each. They booked two.
But on Friday 27, two days before the flight was scheduled to leave, Jack and Johnny were told by Chimu Adventures they couldn't board the flight. There wasn't anything wrong with the Peru-Sydney flight - the problem was once they landed in Sydney, there were no connecting flights to New Zealand that would get them out of Australia quickly enough.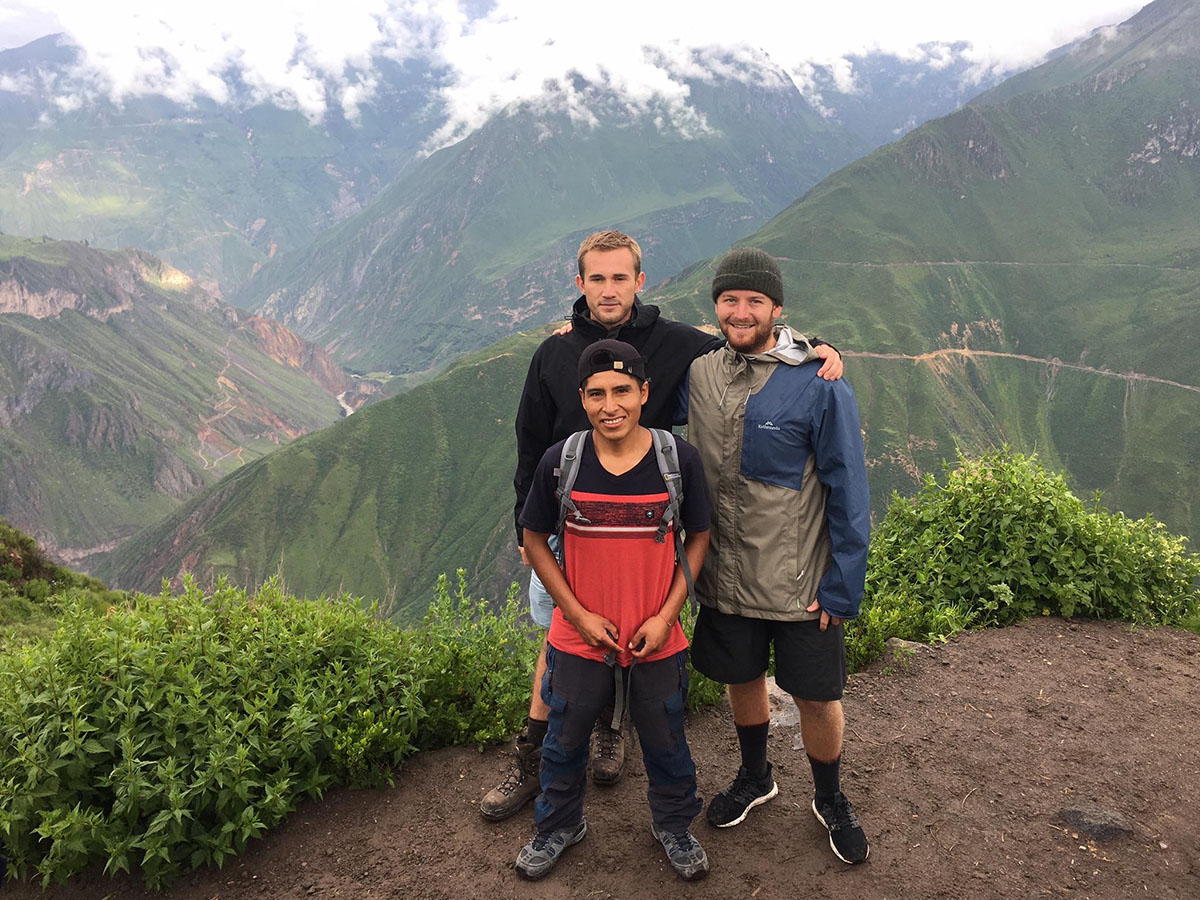 Australia's new Covid-19 border controls mean transiting passengers must leave on a flight the same day they arrive. It doesn't matter if you arrive at 10am or 10pm, if you arrive on Tuesday you must leave on Tuesday.
Jack and Johnny, along with other Kiwis who were going to be onboard, were relying on getting out of Australia via an Air New Zealand Sydney to Auckland flight that left within this time limit.
But MFAT didn't communicate to Air New Zealand that this Sydney to Auckland flight was crucial to get repatriated Kiwis home. Not knowing, Air New Zealand cancelled it.
Air New Zealand said if they had known, they would have done more, telling 1 NEWS they were unaware New Zealanders were being repatriated on the flight they cancelled.
Jack and Johnny say having encouraged them to spend $5500 each on the charter flights, MFAT should have advised Air New Zealand that there were New Zealanders relying on that specific connection flight in order to be repatriated, and told Air New Zealand not to cancel that flight.
Last-minute hopes dashed
To rub salt in the fresh wound, Jack and Johnny received an apology message from Chimu Adventures hours before the flight took off without them. They were told the quickly-evolving situation had changed again, and there was actually a flight from Sydney to Auckland by LATAM Airlines that left in time.
But by then it was too late for them to get on the Peru to Australia charter flight - someone else had taken their place.
Jack and Johnny received this message while I was on the phone with them. Hearing them process the news was heartbreaking.
Chimu Adventures co-founder Chad Carey told Re: it is a "near impossible" task to gauge which flights will proceed given current border restrictions.
"When arranging the charter flight originally there appeared to be good availability of connecting flights for New Zealanders. However, the last-minute information we had at the time of finalising the flight manifest was that no flights between Sydney and Auckland would proceed from any airline on the day of our arrival."
The risk of New Zealand travellers not being able to board and being left isolated at Lima airport was "too high", says Carey, "so the decision was made". "The following day, after this manifest was submitted, the information changed by which point it was too late." Chimu Adventures refunded the New Zealand travellers the cost of their tickets.
Chimu Adventures told the passengers the New Zealand government did try to find solutions, and that in the end the decision was Chimu's. "It was not a lack of willingness from the New Zealand government to try, only that we didn't foresee it being feasible that a clear solution would be found in the window we had available."
Despite this, Jack and Johnny say they are grateful for Chimu "fighting the good fight to get New Zealanders home". More than anything, they are disappointed with the lack of communication and support from MFAT.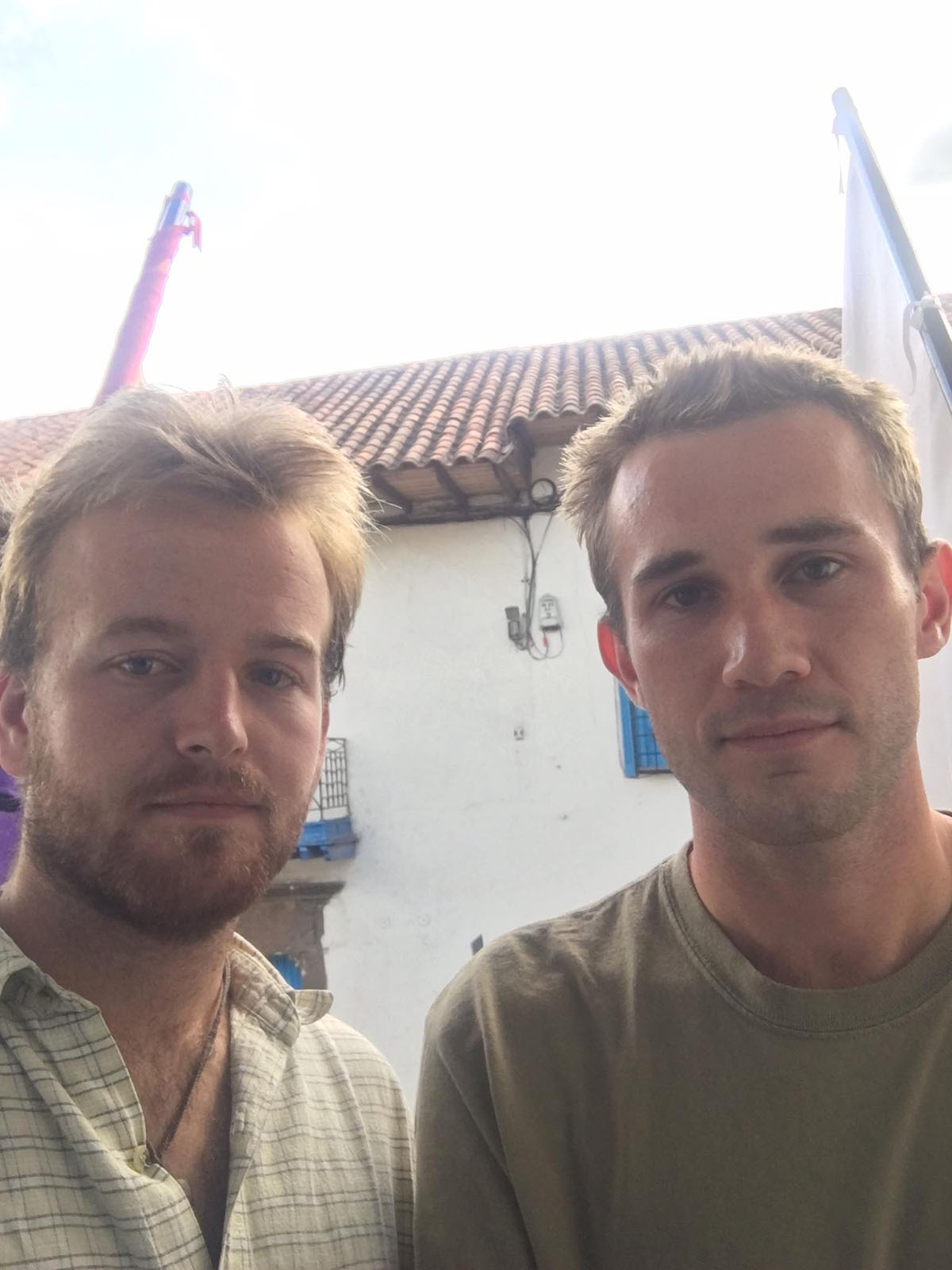 "We are so disappointed," says Jack. "The communication between MFAT and everyone else has been extraordinarily terrible. No one was talking to each other. Air New Zealand didn't even know we were coming."
A spokesperson for MFAT confirmed Chimu Adventures' decision to not include New Zealanders was because the flights did not meet Australia's current transit requirements. However, Jack and Johnny say they find it hard to believe that under these unprecedented circumstances, there was no opportunity to negotiate these terms or organise another flight that did meet these transit requirements.
"With a bit of negotiation, I'm sure that some sort of arrangement could have been made between our government and Australia to get us on that plane. But nothing was done," says Johnny.
"It's incredibly frustrating to be given an option by them and then for them to let us down," says Jack.
More than 24,000 New Zealanders are seeking advice or assistance overseas from MFAT, including almost 70 New Zealanders in Peru. "We appreciate the distress many New Zealanders overseas and their families are facing from this unprecedented situation," a Ministry spokesperson told Re: via email statement. "Consular assistance will be provided wherever possible, however, assisted departure flights should not be relied upon."
To date, more than 1,000 Israelis and 2,800 Americans have been repatriated from Peru. Canada has sent three planes to Peru to collect stranded citizens and on Monday, 130 Irish repatriated citizens arrived home.
The day before Jack and Johnny were told they couldn't board the flight, they received an email from MFAT and the New Zealand Embassy in Santiago. "We are doing everything we can within the constraints imposed by governments on their borders and the decisions taken by airlines about their services," the email said. "We understand this is a very difficult and stressful time for you. We are working around the clock with our partners, both at the embassy in Santiago and in Wellington, to support you."
What happens now?
MFAT say they are "working closely with the Australian Embassy in Lima", "engaging with New Zealanders in Peru" and "continuing to investigate options to help the New Zealanders return home". But Jack and Johnny have learned not to hold their breath.
"They have said that for the past two weeks but we haven't heard anything else at all," says Johnny. "They gave us one option. We took that option. And they didn't pull through on their side of the bargain and now none of us are home. And that is all our communication has been with them."
Peru's lockdown was originally meant to end on April 1 but has since been extended to April 12. With each passing day, Jack and Johnny become more worried about the uncertainty of their situation.
"It's hard when the people in your hotel continue to leave, numbers [of other travellers] continue to dwindle, but we still don't know how long we have to stay in this hotel or if anybody else will accept us at our next place," says Jack.
Despite tourist accommodation being an essential service in Peru, more are closing down as tourists find a way out of the country. "People are being kicked out of nearly empty hotels and not allowed into others due to fear that they'll be infected with Coronavirus," says Jack.
Lockdown in Peru is more extreme then lockdown in New Zealand. Jack and Johnny are not allowed to leave their hotel for a walk or fresh air. They are only allowed to leave to get food or health care. The streets are patrolled by armed officers, and 33,000 people have been detained for breaching lockdown rules.
Hostels have been raided by police to ensure social distancing is being followed. If one person in a hotel or hostel tests positive for Covid-19, the whole building will be in lockdown for up to three months, says Jack.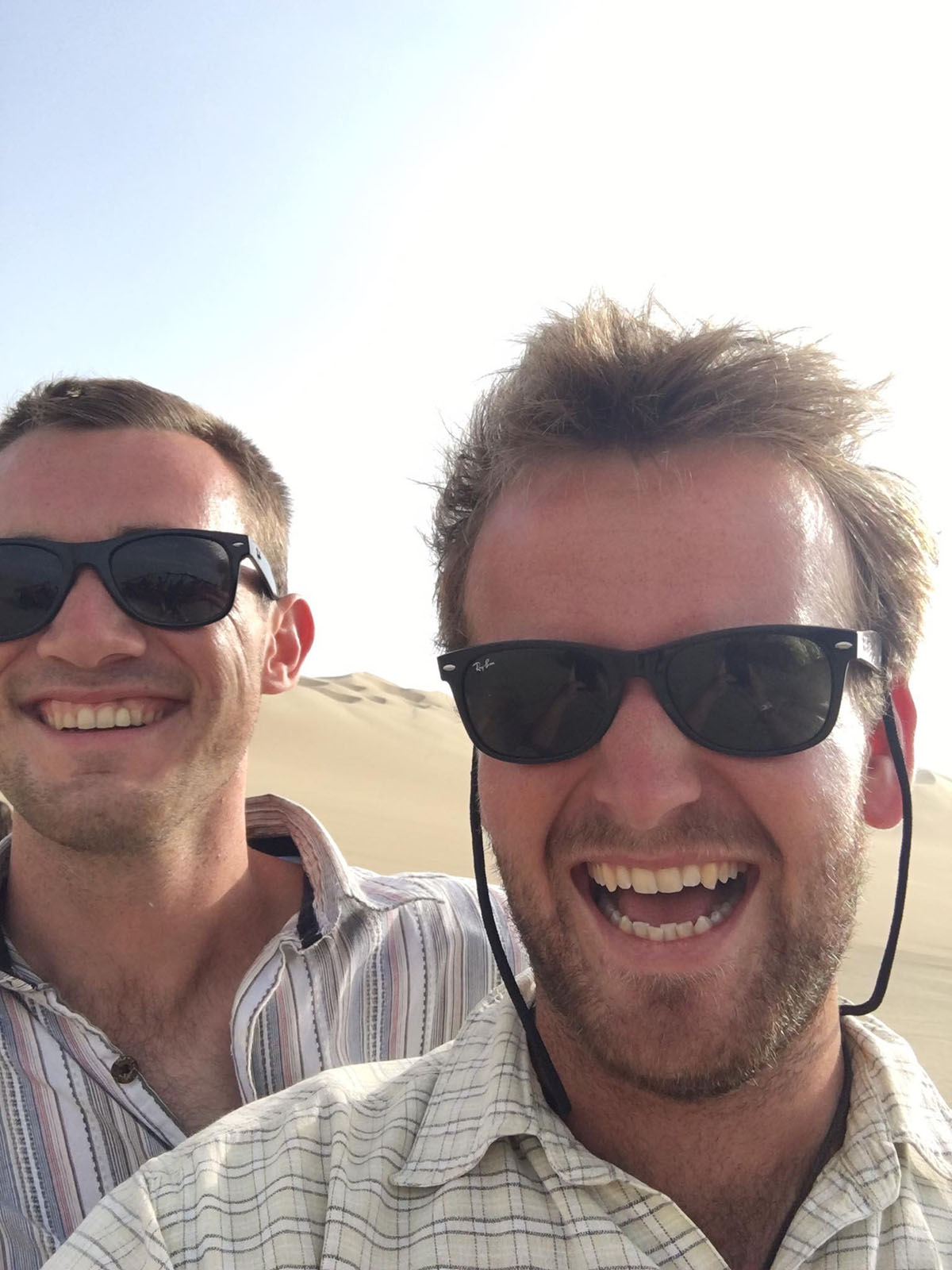 Staff at Jack and Johnny's hotel check their temperature every two days, but neither of them knows what actually happens if they get sick. They don't know what access they will get to Peru's hospitals.
"The uncertainty is the hardest part. The frustration and anger comes when we don't get any help or answers from our embassy and the government," says Jack.
A petition with nearly 4500 signatures has been started by a relative of another stranded New Zealander, calling on the New Zealand government to be more active in repatriating Kiwis stuck in Peru and Latin America.
Jack says like all New Zealanders, he just wants to be home with his family. "We understand that it's an incredibly testing time for everyone, but we would appreciate all the support we can get in getting home to our loved ones."