By Anna Harcourt and Liam van Eeden
At this year's election, as well as voting on who we want to be in government, we will also be asked this question: Do you support the proposed Cannabis Legalisation and Control Bill?
If more than 50% of voters say yes, weed could become legal in New Zealand.
Today, the government released the full details of the bill we will be voting on.
Here's the details of what the Bill involves
It only deals with recreational cannabis, because medicinal cannabis is already legal.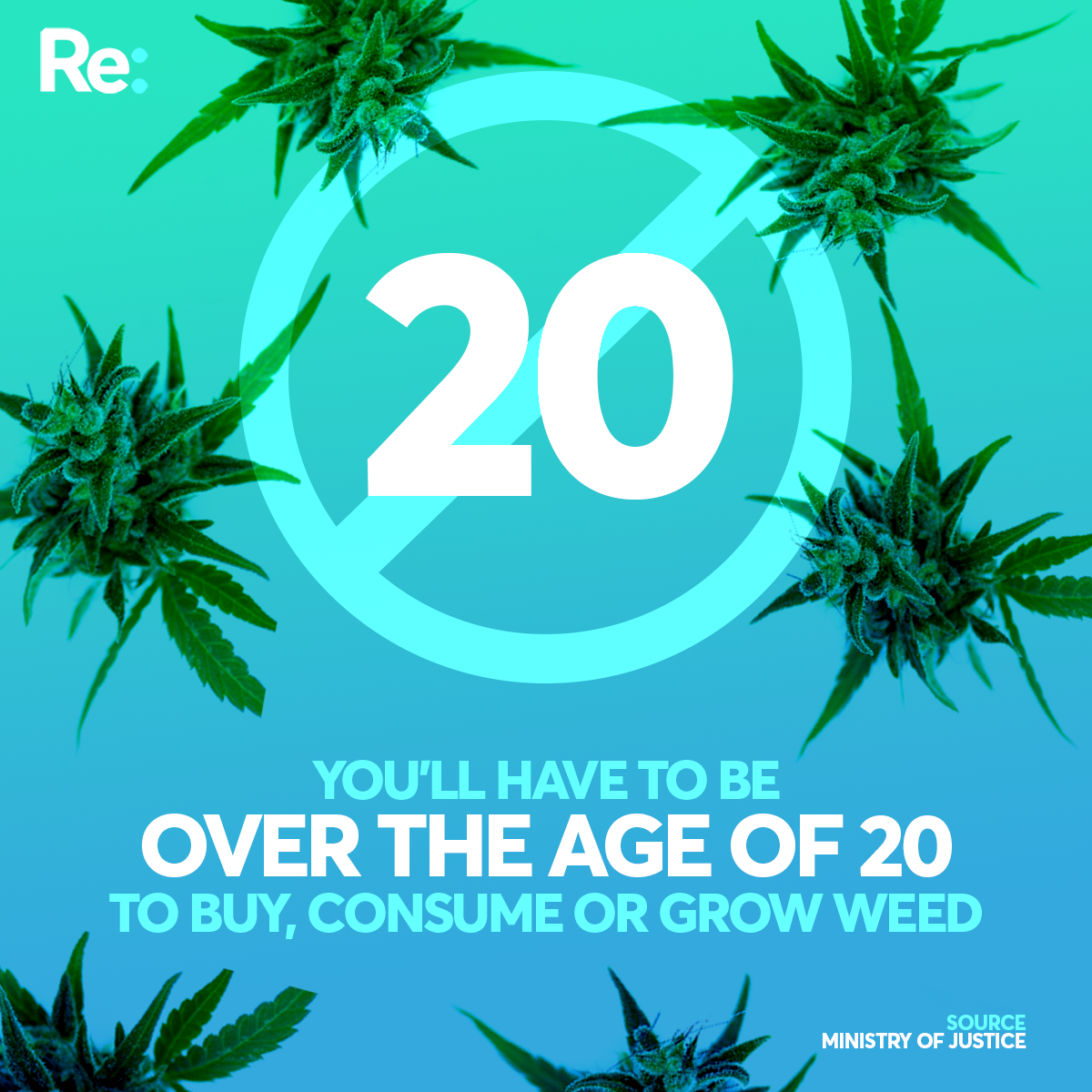 People over the age of 20 will be able to:
Buy up to 14 grams of cannabis from licensed shops

Grow two plants, with a maximum number of four plants per household

Share up to 14 grams of cannabis with someone who is also over the age of 20

Consume cannabis at home or on a licensed premise, but not in public
So, no matter what it will still be illegal to:
Supply cannabis to anyone under 20

Get high in public or anywhere that's not a home or a licensed premise

Grow more than four plants per household or possess more than 14 grams, unless you are licensed

Feed cannabis to animals

Send cannabis by mail or courier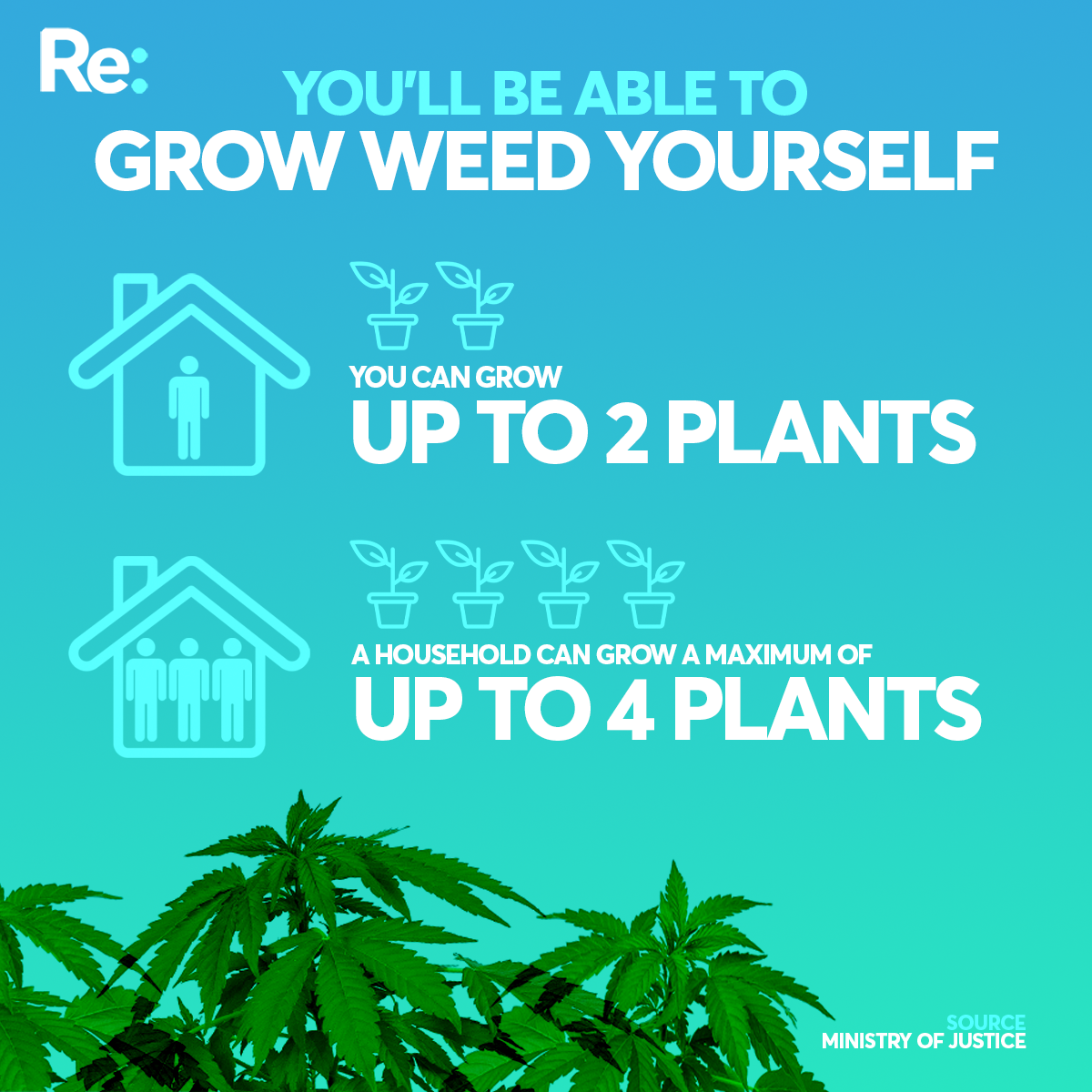 What products will be allowed?
To start with, dried or fresh cannabis and cannabis plants and seeds will be allowed.
Then new regulations could be introduced that would allow for edibles and concentrates.
Edibles will only be allowed if they are baked, and if they don't require heating or refrigeration. They can't be made in the same premises as conventional food.
Anything that "appeals to children and young people" would be banned, so it's likely that things like gummies won't be allowed.
Beverages, roots and stems, injectables, suppositories and anything that is mixed with a product that would negatively interact with cannabis will all be banned.
Weed cafes (aka "consumption premises") can open
Both BYO and retail consumption premises will be allowed. They will need to provide food and drink, can't supply alcohol or tobacco and need to give information on safe consumption.
You'll need to be 20 or older to enter or work in the premises.
Because smoking indoors is still illegal in New Zealand, you won't be able to smoke or vape inside. This means they will either be only for edibles, or will need to provide an outdoor area.
Communities would be able to oppose having consumption premises in their area.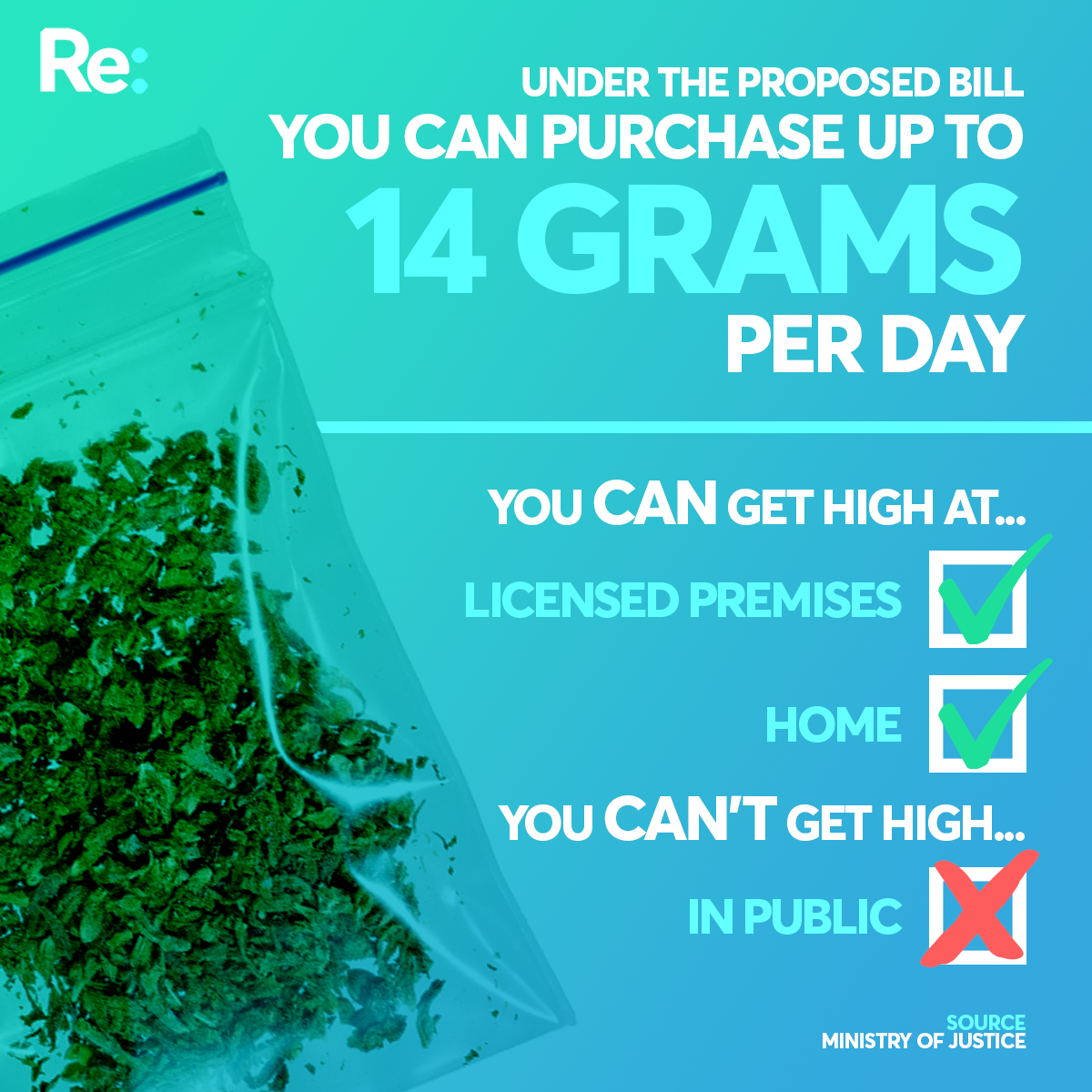 Licensing and regulation
There will be quality standards and limits on potency.
Products will be taxed, with a higher tax rate for higher potency. They will need to be labelled with the amount of THC and CBD they contain and have health warnings.
Advertising cannabis would be illegal, and retailers would not be able to give products away for free or hold reduced-price sales.
You'll need a license to do any of the following: import, cultivate, manufacture, process, research, test, sell, transport or operate consumption premises.
No person or company will be able to hold both a licence to cultivate and a license to sell. This means we won't have any direct-from-grower shops.
To get a license, you'll need to be vetted by police, and you can't get a license if:
You've been convicted in the last 10 years of dealing drugs, importing or exporting cannabis, supplying it to a minor, being part of a criminal group, money laundering or anything with a sentence of over seven years

You're on parole, a community sentence or home detention

You've had a license revoked before under the acts that cover drugs, medicines, alcohol, food or customs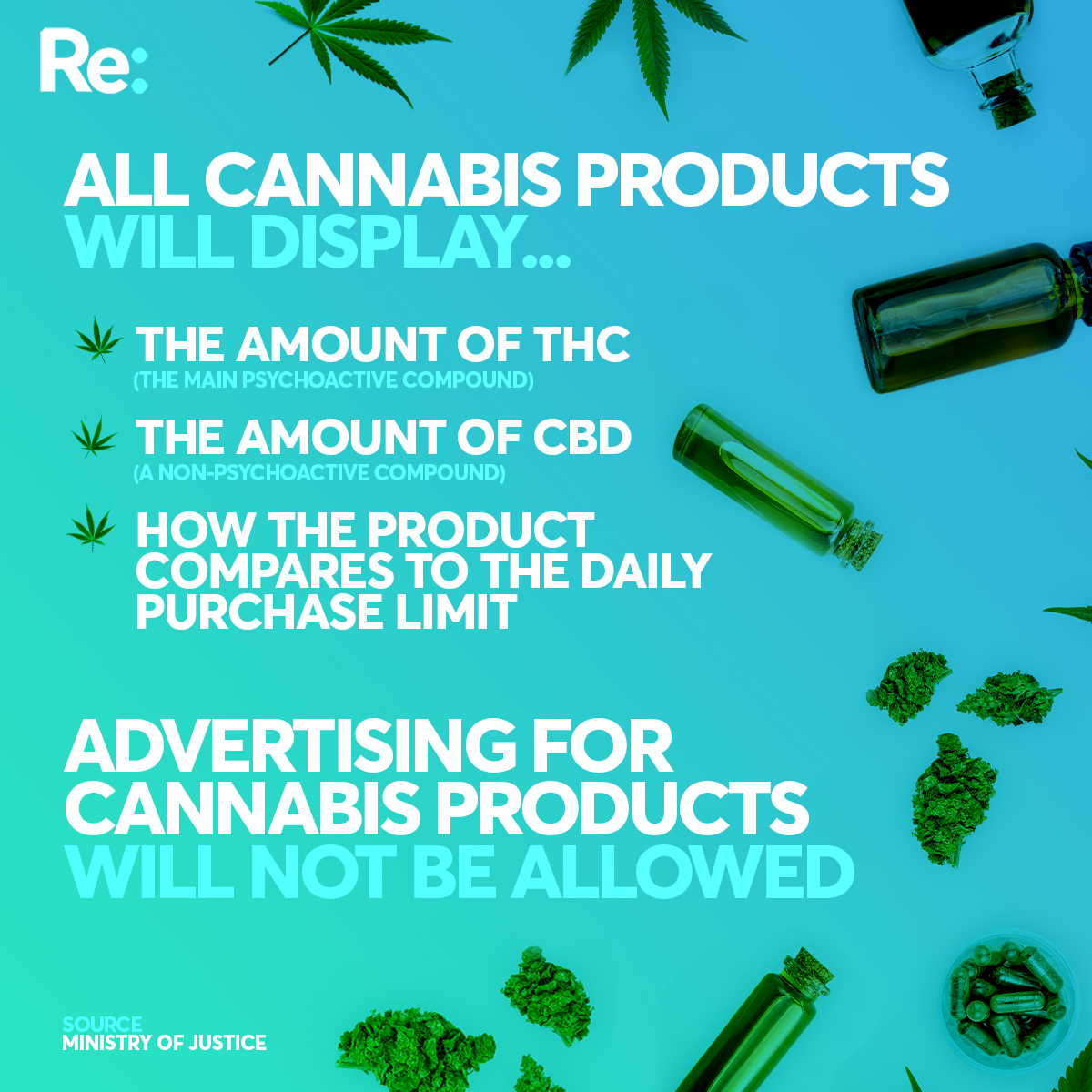 The Bill argues legalisation will reduce harm to communities because it will:
Eliminate illegal cannabis supplies

Restrict young people's access

Control the quality and potency of cannabis

Raise awareness of the health risks of cannabis, with things like health warnings on packets

Improve access to health and support services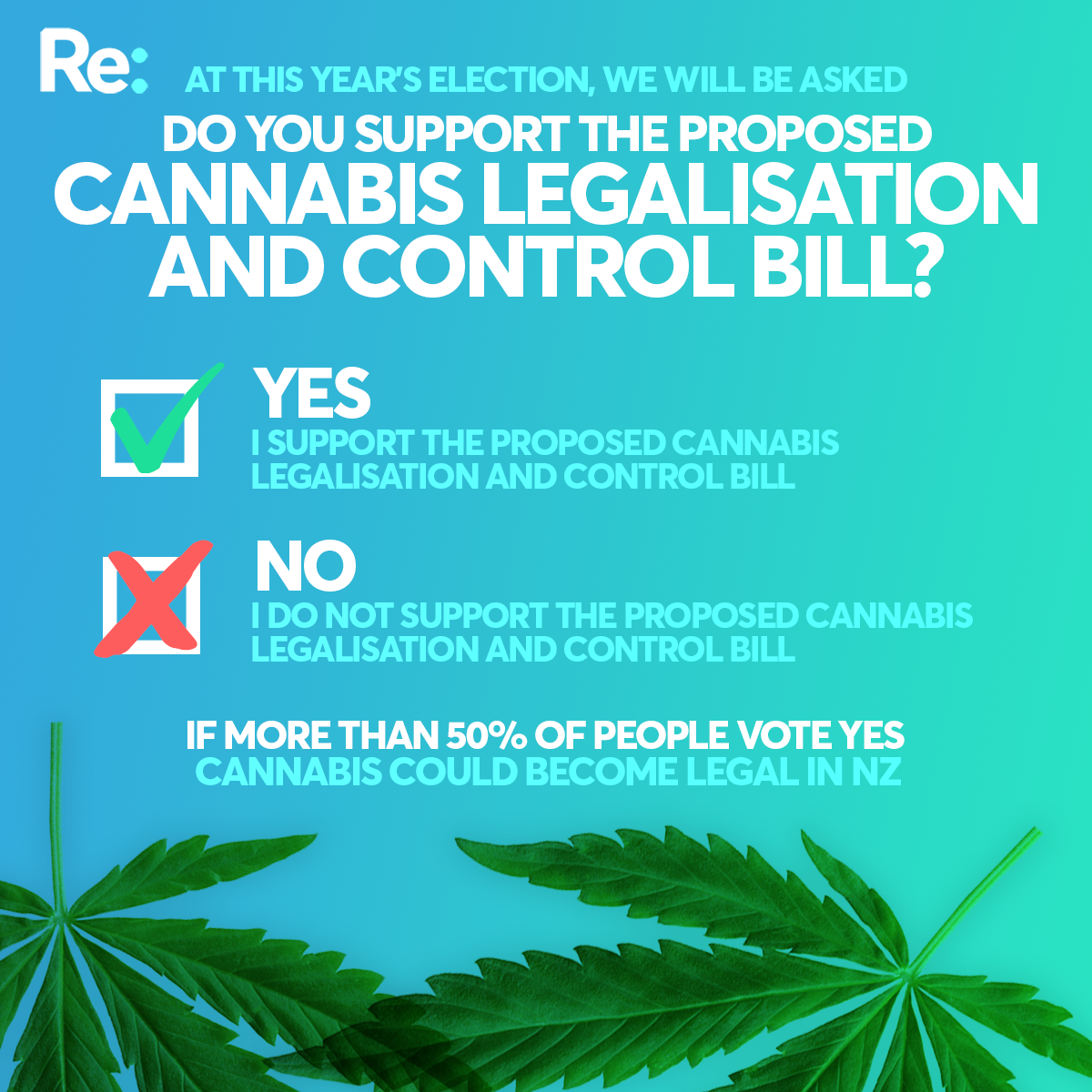 What happens after the referendum?
Weed doesn't instantly become legal as soon as the referendum is over.
If more than 50% of people vote yes, then whatever government is elected can choose to introduce a Bill to Parliament.
If more than 50% of people vote no, weed will remain illegal.