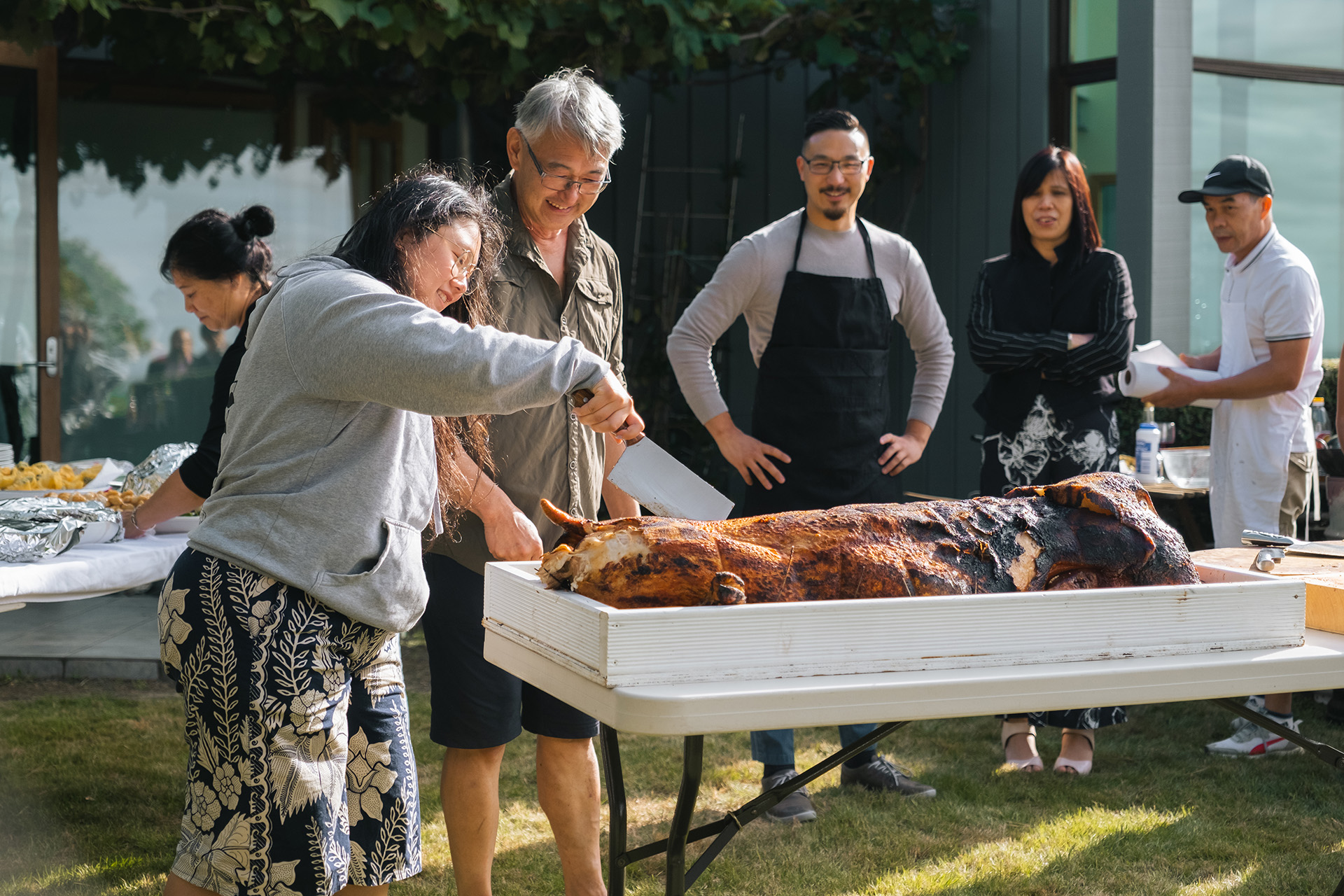 "Food is a universal language, it speaks to people of family, gathering together and traditions. It transcends barriers and is a tasty way to educate and expose people to new cultures."
About this series
When it's time to eat, we say SIK FAN LAH! Join us on a culinary adventure across Aotearoa New Zealand, where we uncover hilarious and hearty stories of modern Kiwi-Chinese life through our universal love for food. Whether it's a 65 kilogram whole roast pig or claypot rice cooked in the Otago goldfields – there's plenty to munch on! Made with the support of NZ On Air.

Read1
"Our Chinese parents are often proud of us in ways they cannot say. Especially to us. "