By Cass Marrett
Prolapse, vaginal tearing, incontinence and postnatal depression are common experiences for New Zealand women after giving birth. But they've remained as conversations only to be had behind closed doors, if at all.
85% of women who give birth vaginally experience perineal trauma, meaning rips or injury to the tissue between their vagina and anus. But only a fraction of women in New Zealand are eligible for funded physio care - only injuries caused by medical intervention, or a failure to provide medical attention are covered. Injuries that occur as part of the birthing process aren't covered.
A petition advocating for better postnatal care has encouraged thousands of mothers to share their stories – even if they were a little embarrassed by them – in the hope of helping to get some kind of change.
Some of the most common injuries women experience are:
Tearing:

There are four degrees of tearing. First degree is a small tear in the perineum requiring a few stitches. A fourth-degree tear is one that goes all the way from the vagina to the rectum and requires surgery under anaesthetic or epidural. Around five percent of first-time mums will have a third or fourth degree tear.

Prolapse:

When organs that usually sit inside the pelvis (womb, bladder and rectum) slip down into the vagina. About 50 percent of women experience some level of

prolapse

but only 20 percent need medical help.

Incontinence:

Lack of control over urinary or faecal movements. Women who have had a baby are

three times more likely

to leak urine that women who have not had a baby.
We spoke to 11 mums about their experiences and what they want to change.
Natasha Dmello, third degree tear, Auckland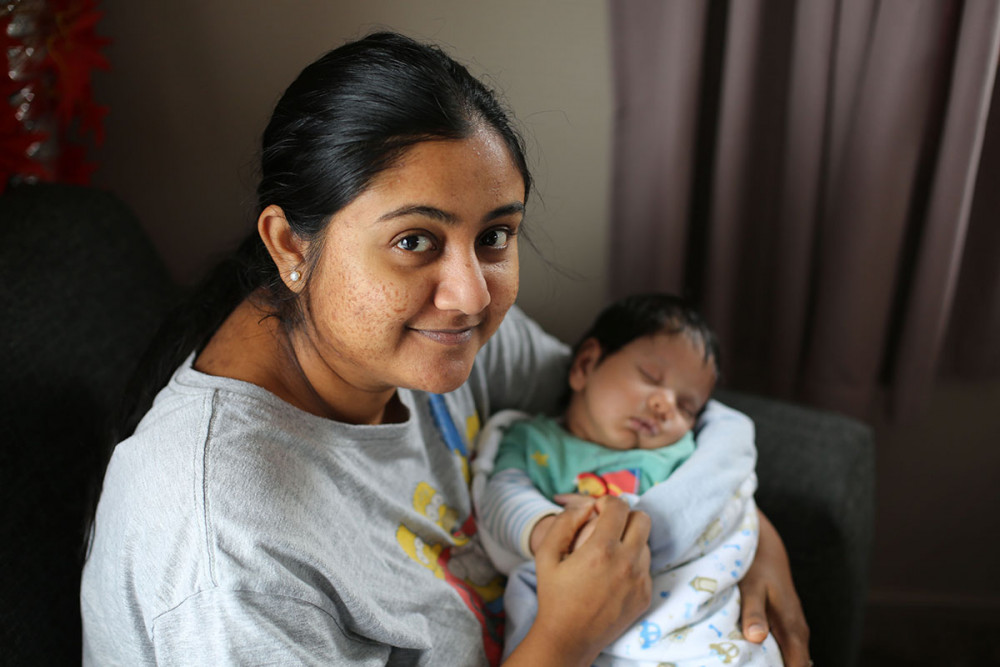 The pain Natasha felt after her first natural birth challenged her mental health as a new mum. She says at the very least she would have liked more information about rehabilitating her pelvic floor rather than having to find tips on the internet herself.
"Every time baby wakes up, you have to get up and sit down and that puts pressure on down there [pelvic floor]. It was just a fluke when I told the nurse I really can't bear the pain. She suggested taking two towels and putting it on your bottom so it's easier for you to sit."
"That first pregnancy. It's such a trauma that I did not realise I went through postpartum depression... It is that feeling that I don't want my baby and when you think about it later on, two years down the line, you feel so guilty. Why did those thoughts come in then, you know?"
"This time round, what I do now is I sit down, and I go through a list of questions to see where I'm at. I'm making a plan. If I reach this stage, what do I do next? Who do I ask for support? I really feel that those signs sometimes are really hard to pick on. Coming from a cultural background where it's really hard for people to accept it. Both my husband and my mum couldn't pick that I was going through it."
Ashleigh Watt, wishes to keep injuries private, Auckland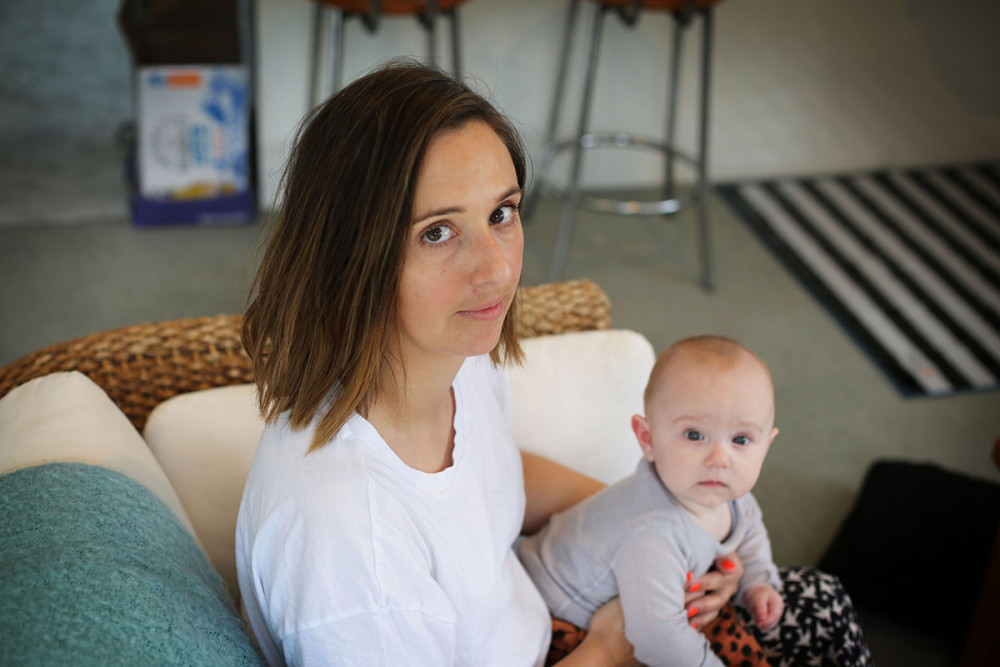 Ashleigh's quality of life changed overnight after online consultations with a pelvic floor physio. She says despite numerous GP appointments, she didn't know it was an option to see a pelvic floor physio until she heard about it on a podcast.
"I was in such a dark horrible place, crying everyday about being in so much pain and being scared to do things that you do daily like go to the toilet and being able to live my life normally."
"I'm really lucky I have the resources to seek help but so many people don't."
"I just think everyone should be told about women's health pelvic floor physios as part of your antenatal classes, as part of the information that the DHB sends out to you before you have a baby. There's plenty of information on not smoking, on eating properly when pregnant. How about giving us some information about what fucking horrors await us after the baby and how we can help ourselves?"
Rebecca Clark, muscle pain after c-section, Auckland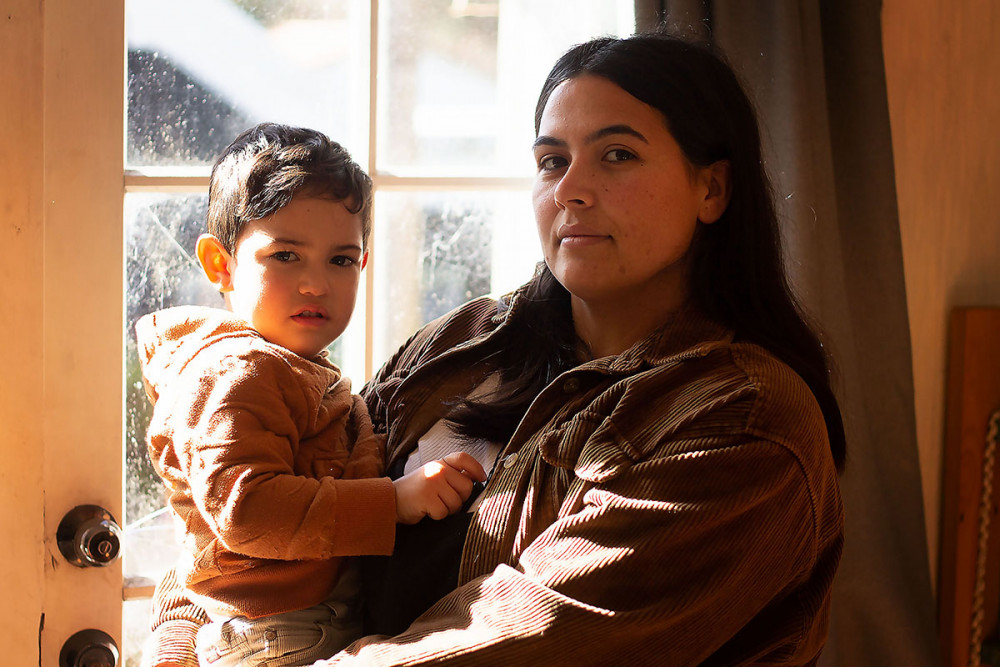 Rebecca remembers crying for joy when she put pajama pants on – without pain – for the first time after giving birth. She wanted a natural birth but had an emergency c-section and experienced muscle pains shortly after. Finally she sought help from a romiromi practitioner, who specialises in holistic Māori massage.
"I don't know how it had happened, but I ended up getting like a muscle spasm. So my butt cheek just felt like it was seized up. I went to the midwife and I was like, 'look, I'm struggling to sit down' and they're like, 'Oh, well, we've never really heard of this, so just kind of live with it'. I wasn't given anything. And it actually affected me for weeks and still sometimes comes back now, and my son was born three years ago."
"I didn't really know that there are issues associated with birth and although that sounds I guess, ignorant, it just comes back to that we're made to get on with things. If you're not doing your own research, you're not going to find these things out."
"After a year I finally went for a romiromi. They saw there was trauma from the effects of my c-section. They said that a lot of the time that when you go through a trauma, sometimes you can hold it physically in your body."
"He went around my scar and started playing around and pushing on it. I was just feeling so tense and so anxious. All of a sudden, I just burst out crying and he was like, 'Let it go, let it all go'. I remember standing off the table, getting off the table and just like looking down and I felt like I was 10 feet tall."
"I definitely think that the aftercare of māmā is so important and that the first thing should be 'How are you doing? How are you really doing? Are there any issues that you have? Is there anything you want to bring up?' and stigmas are removed as well. Stigmas on c-sections, on epidurals, on postnatal depression, on all of that."
Chelsea Reha, second degree tear, Paeroa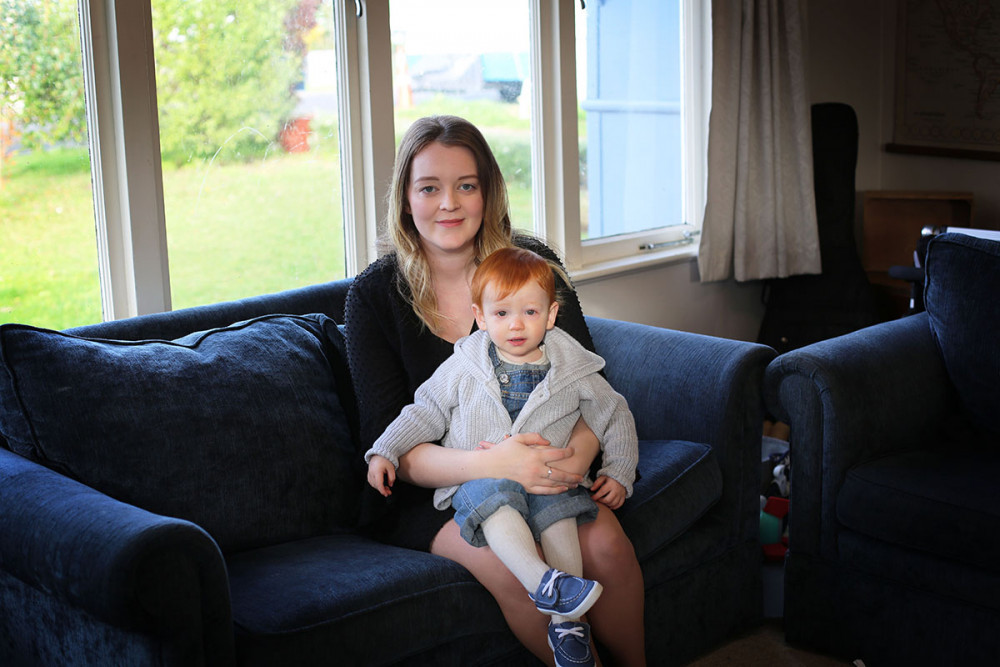 Chelsea didn't know pelvic floor specialists existed until another mum talked about her issues openly on Instagram. Chelsea is now 30 weeks pregnant with her second child and says the information has come a little too late.
"With this second pregnancy it's harder. I feel like my pelvic floor is not strong at all."
"After the first one I just thought, 'I've had a baby' and that's how things felt. You're not thinking about yourself and what's going on until you're like, 'I don't feel the need to pee or I can't jump on the tramp and when I sneeze I do pee myself a little'. Those sorts of things everyone brushes off as normal. It's actually not."
"There is that stigma that mums just have to suck it up and deal with it. Move on and keep going. I don't think that's ever going to change."
Micaella Turner, third degree tear, Auckland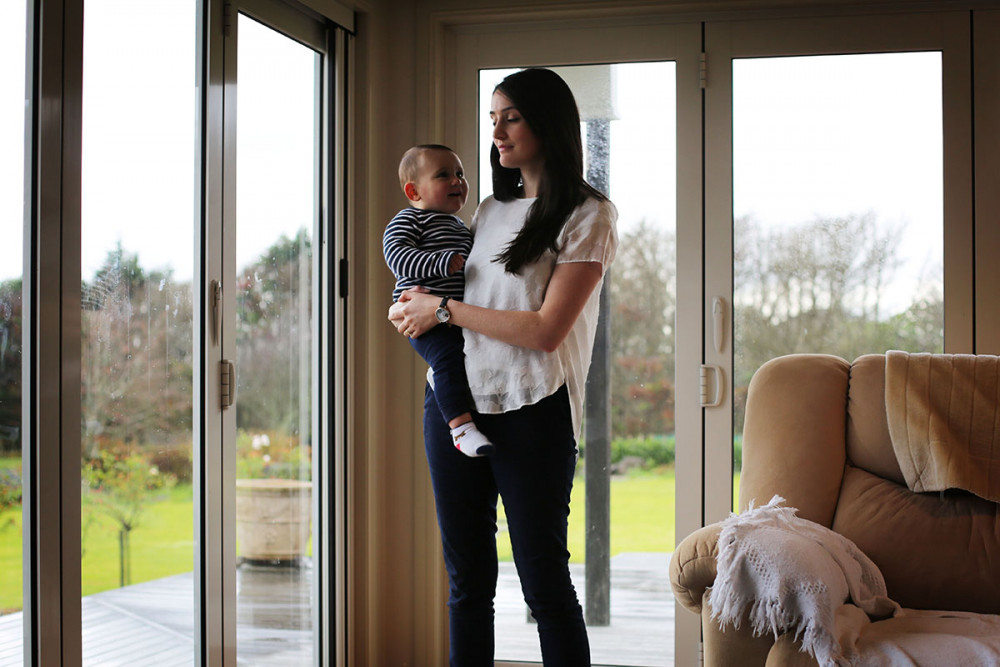 Micaella is one of the lucky ones who is covered by ACC because her injuries were caused during an episiotomy (a surgical incision made to widen the opening for a baby to pass through) that was performed incorrectly. It's been a year since she gave birth to her son, Preston, but due to delays in the system she was only finally able to see a gynaecologist about two weeks ago - by which point her ACC cover had almost expired.
"The day after he was born I saw a pelvic floor physio at the hospital and they said 'We'll contact you in six to eight weeks and get you in with a physio'. After three months, I still hadn't heard anything so I contacted my midwife, she contacted the super clinic and they booked me in for three months after that. At this point he was six months old when my appointment was supposed to be, then that appointment got cancelled because the gynaecologist had an emergency of some sort. So they rebooked me for three months after that, which was when he would have been nine months. And we were in lockdown. Then they didn't reschedule it at all."
Finally, Micaella saw a gynaecologist who had had a cancellation and could squeeze her in. He said it's unlikely she'd have another natural labour because the risk of tearing was too high. He was supposed to refer her to a pelvic floor physio but didn't.
Micaella then booked a private pelvic floor physio fearing she would run out of time to make her ACC claim. You can make an ACC claim 12 months after your injury and Micaella was just in time.
"[For my next baby] I want to avoid a c-section at all costs. But the implications if I were to re-tear are serious, the muscle could possibly never repair. I mean, I'm not even 30 yet, and I could end up incontinent. So I definitely want to push for a natural birth, but it's gonna require a lot of work on my part and a lot of physio and then even after that, they could still say, 'we don't think it's a safe option'."
"That is what made me the most upset, maybe more mad than anything else, was that a c-section is serious surgery. It's not just a little operation. I definitely don't want to have to go through that just because the system failed in giving me the postnatal care that I needed."
Cecelia Clarke, second degree tear and prolapse, Auckland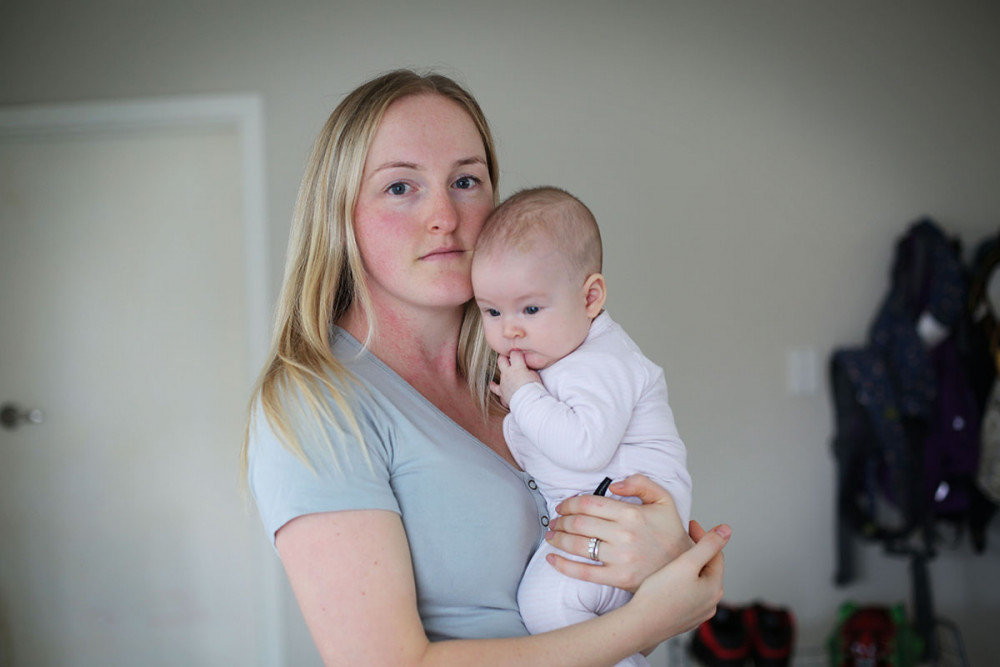 Cecelia was an active person before she had kids. Now she can't do anything without feeling a heaviness in her pelvic floor – which really gets to her. She can't squat, finds it hard to build muscle and the most she can do is go for a walk with the kids at the park, but not for too long.
"I had a bit of a prolapse. I went to the doctor and then eventually got referred to a physio and had to wait like two months to see her. She said it's more like a laxity in the wall but it was hard to recover. I couldn't even get up to make lunch for the kids or anything. I'd walk to the kitchen and just feel like everything is going to fall out and it was painful. It was horrible."
"I didn't even know that you could go to physio for that sort of stuff until I stumbled across Caitlin (The Vagina Physio) on Instagram. I went through all of her posts and that's how I learned about that kind of stuff. It's not something that is talked about in your classes, your midwife doesn't really talk to you about it, the hospital doesn't. All they really say is Kegels."
Frankie Buckman, second degree tear, Auckland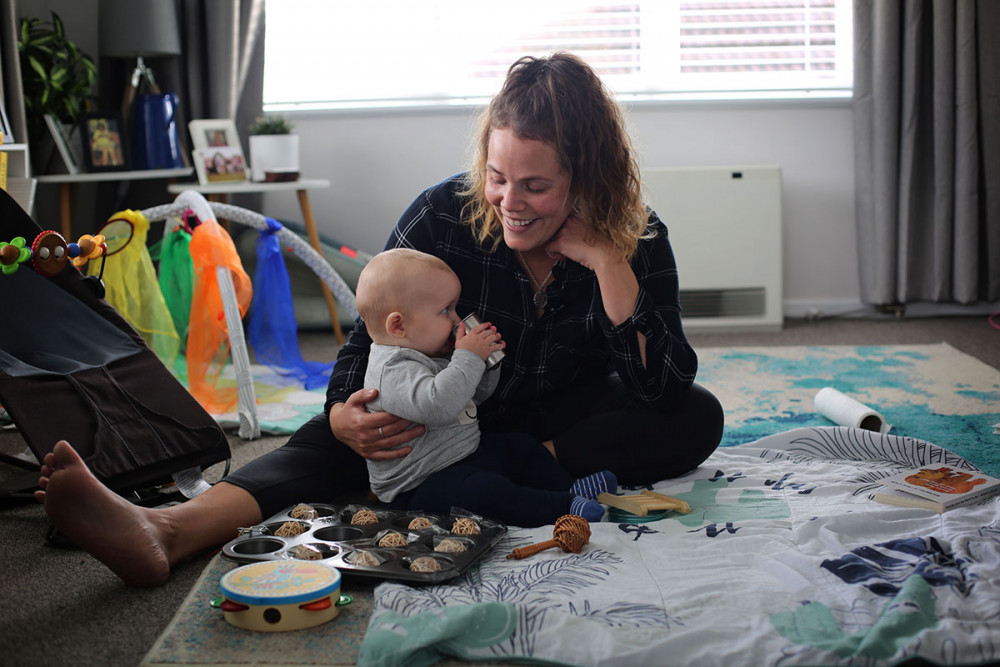 No one told Frankie she had torn. She only knew because the doctor had stitched her up in the hospital after she gave birth vaginally. She had to ask to see her medical notes later on and that's how she found out she had second degree tearing. She says there is "absolutely no information".
"I guess it depends who the top dogs are, like who the management are because to a guy, 'she did this, she tore, the scars healed, it doesn't matter'. I just think there's a lack of information about what it actually means to give birth and what the postnatal care should be."
"I definitely class it as an accident because you don't intentionally want to tear just like you don't actually want to fall off your bike and hurt your leg."
Rebecca Eng, mild abdominal separation and pelvic floor weakness, Auckland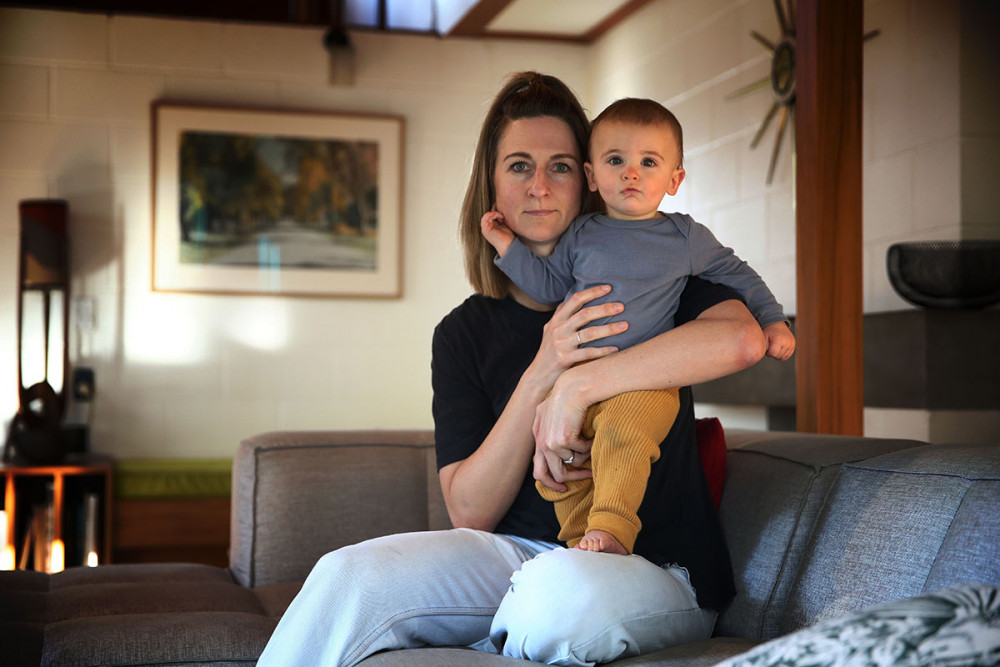 Rebecca wanted to start running as soon as possible after giving birth – but she wanted to do it safely. She was surprised at how little was covered at her six-week GP checkup. It was her own due diligence and a chance conversation with a friend that finally led her to a pelvic floor specialist.
"My baby received a thorough medical, and I received nothing. It blew my mind that your body can go through something so significant as pregnancy and childbirth with no physical assessment, and was left feeling totally unsure about the state my body was in and whether I could safely start running again."
"Seeing a proper pelvic floor physio at seven months postpartum, she confirmed I did have a mild abdominal separation and pelvic floor weakness which have now been resolved through treatment. If I had not been able to seek out this healthcare I would have no idea whether I was at risk of major health impacts that might not become apparent until months or years later."
"My post-birth care did go far enough, but not care of the public health system. I am fortunate enough to have the resources to research and access private physio services, but I have no idea whether the same is available through DHBs and I think this lack of information speaks to the wider issue of post birth care in New Zealand."
Gina Urlich, back pain, pelvic floor weakness, Havelock North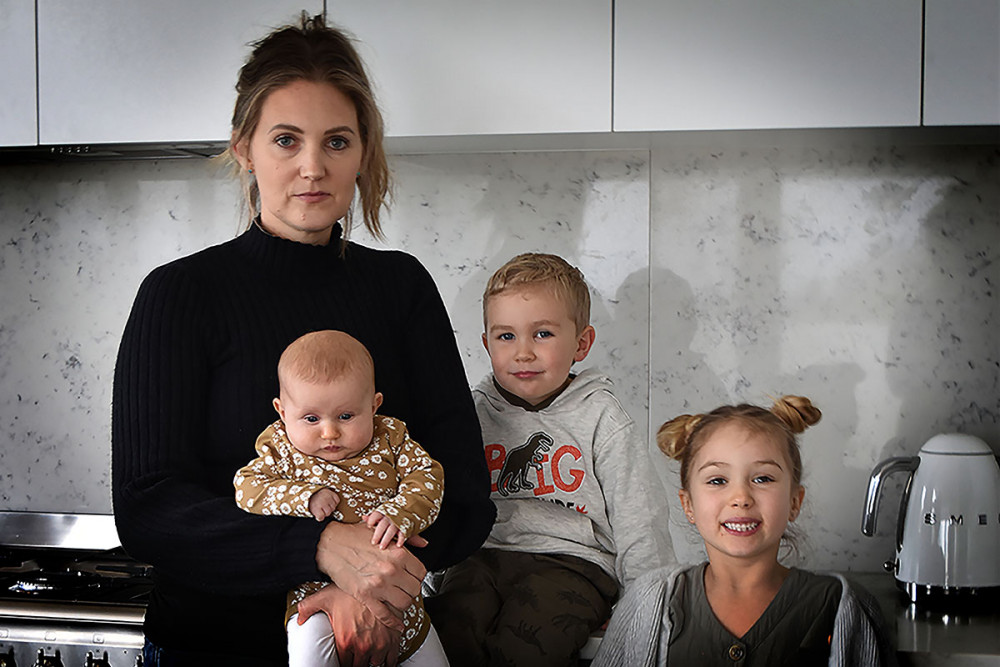 Gina, like many mums, thought peeing herself a little was just a normal part of motherhood and has back pain on a daily basis. Despite being in the healthcare industry herself, she was unaware women's health physiotherapists existed until a friend told her. She has a following of almost 17,000 on Instagram and is using it to educate and advocate for mothers.
"12 weeks ago I gave birth to my fourth baby. I was home the same day I gave birth and I haven't received any postnatal care. Sure, my midwife came to visit in the early weeks after giving birth but those five minute visits were directed at the baby. She asked me if I was going to the toilet and that's as far as my postnatal care went."
"I specialise in women's health as a BHSc clinical nutritionist and nurse and I've worked in the healthcare industry for 15 years. What I see in my clinical practice is women who are wired, tired, depressed, anxious and putting up with long-term chronic pain because they are under the impression that it is part of motherhood."
"What I would like to see is gold standard health care for mothers which includes women's health physiotherapists, psychologists and nutritional support. Postnatal care should not be a privilege but an essential part of our health care system. Women are taking their first shaky step forward as a mother without a support system to catch them if they fall."
Kim Starnes, prolapse, Nelson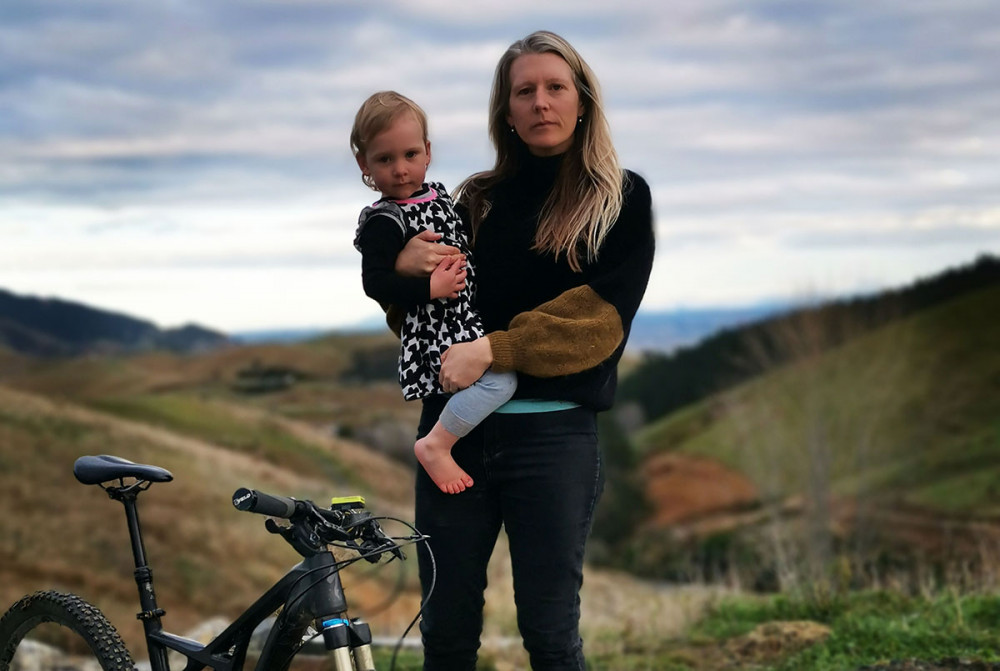 Kim was more than happy with the post-birth care both her children received but noticed no one had looked into her physical wellbeing. When her first child was five weeks old, she noticed something was a bit off. She started googling at 3am trying to figure out what was wrong and was shocked at what she found.
"I came across a page about post-birth prolapse. Not a single professional mentioned it to me as something that happens to a lot of mothers. It was a really horrifying way to find out about it. I felt so alone because I didn't realise how common it was."
"I had just started adventure racing and running half and full marathons. I assumed that after a couple of months I would start running again with my baby in the stroller. Then I was told I would probably never run again without surgery, possibly never even ride a bike. It was devastating and had a huge impact on my mental health. I lost a huge deal of confidence in my body, my relationship suffered and my key way to improve my mental health - through exercise - was gone. It wasn't until about a year later that I was diagnosed with postnatal depression. I was so fortunate to find a physio that could help me get some of my life back, though even four years on I still can't really run."
"I would love an automatic referral to pregnancy and post birth physio and pilates, because I know now what a huge difference that makes to your physical and mental recovery."
Kylie Gould, prolapse, Christchurch
Kylie says she had a "wonderful" midwife who was informative and gave her strategies for dealing with her prolapse. Midwives finish up with mothers around six weeks after birth and for Kylie, the pitfalls of the health system started to become apparent then.
"I can't walk properly and standing causes me pain. I can't enjoy my kids the way I would like to - even playing on the floor or basic physical activity at the local playgrounds. It has emotionally drained me, I don't feel my usual self, living with chronic pain is so hard and when you don't know what to do for help. It puts pressure on my marriage and family life."
"I had to see my GP, who had to search the internet for treatment options for what I was discussing. No offence to my GP but they certainly don't have the education or knowledge required for best supporting postpartum. The "fourth trimester" is huge for a new mum - it shapes who we become as a parent and personally I feel it's terrible in New Zealand that there is no follow on from our hard working midwives."
What can be done?
Minister for Women and Associate Minister for Health Julie Anne Genter recently announced a $242 million dollar funding boost for midwives. Re: asked if any of this funding would be directed at filling informational gaps in the health system.
"Pelvic health is a high-priority for me and I intend to make progress on improving access to care in the next term of government," Ms Genter said.
"The previous National Government closed 11 birthing units and ran down our health system in the nine years they were in power – which is why it seems parts of our healthcare system are broken up into small parts and some women aren't receiving integrated care. It will take time to fix."
ACC (Accident Compensation Corporation) only cover accidental injuries. When it comes to birth, they only consider injuries that were caused by medical intervention to be accidents - other injuries that occur as part of giving birth are not considered accidental and so are not able to be covered.
In the past year, ACC have received 1145 treatment injury claims related to maternity and the birth process. 38 percent of the claims were not accepted. Of those that were, 382 were accepted under the perineal damage/injury/tear injury group, and 325 claims were accepted for other injuries like infection, split or burst wounds and bladder damage.
ACC's chief clinical officer Dr John Robson says "We agree that it is important women receive the care they need from the health system to recover from the rigors of childbirth, including treatment for perineal tears."
For those that are covered, the support would "depend on the woman's needs," says Dr Robson. "There are three broad categories - compensation (e.g. weekly compensation for lost earnings, lump sum for permanent impairment), treatment (e.g. surgery and psychological support services) and rehabilitation (e.g. home care, transport costs, physical and vocational rehabilitation to return to independence)."
He says other injuries would be covered by the health system rather than ACC.
The petition calling for better post-birth care has surpassed 30,000 signatures and its author, Kirsty Watt, says it'll be going further. She hopes to get over 50,000 signatures - which is almost the same amount of women that give birth every year – before she presents it to parliament.
See our video on pelvic floor physios who have developed a postnatal WOF.