"Meditation is kind of normal already to Māori whanau. We do karakia, we do karanga, we do kapa haka and these are all like practices for wairua."
"I definitely think these tools can benefit all whanau in so many ways. It's like te whare tapa whā. You have four sides of your whare and if one pou breaks, that's your whole whare gone."
In this episode of Mānawa Maiea te Atawhai, we learn Māuri Tau, mindful meditation with Te Aorangi-Kōwhai Morini.
Mānawa Maiea te Atawhai is a 10-part series of practical mental wellbeing tools told through a Te Ao Māori worldview with honest kōrero, humour and shared stories.
Watch the whole series here.
Mānawa Maiea te Atawhai is created by The Kindness Institute, with funding support from Te Māngai Pāho.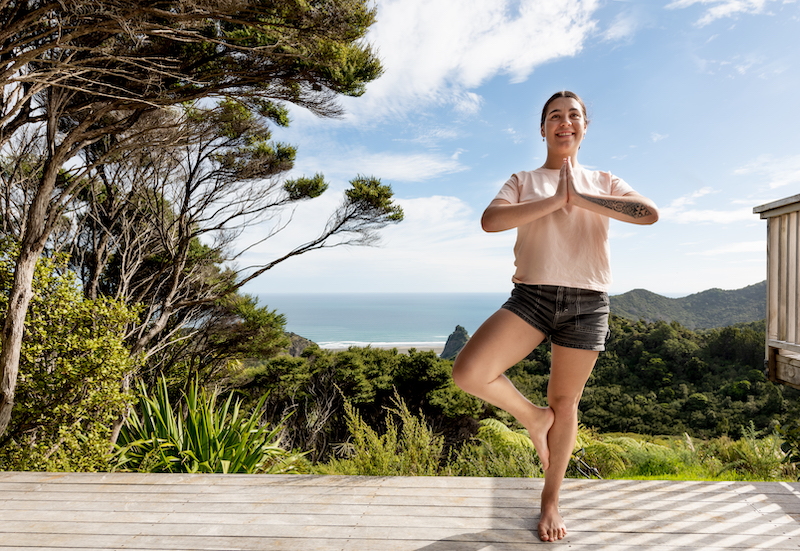 Where to get help:
1737

: The nationwide, 24/7 mental health support line. Call or text 1737 to speak to a trained counsellor.

Suicide Crisis Line:

Free call 0508 TAUTOKO or 0508 828 865. Nationwide 24/7 support line operated by experienced counsellors with advanced suicide prevention training.

Youthline

: Free call 0800 376 633, free text 234. Nationwide service focused on supporting young people.