It's December 15, which means Auckland's borders have officially reopened.
Re: journalist Matiu Hamuera took their first drive home to Rotorua. They have not been home since July. Here's what it was like for them to travel.
As someone who grew up outside of Auckland, my excitement to finally leave the city and go home this morning was unmatched.
The 120 days in lockdown is the longest time I've been away from my papa kāinga in Rotorua.
I wasn't the only one who was ready to leave. On Wednesday, people arrived at Auckland Airport as early as 5am to catch the first flights out of the city.
Anna Cassels-Brown, general manager of operations at the airport, says it has gone from an average of 600 travellers per day to more than 20,000 today.
Being in lockdown away from family is hard for someone like me, who is so close with their whānau.

The extended lockdown in Tāmaki this year took a big toll on my mental health and general wellbeing. I was unhappy and had a longing for home that I'd never experienced before.

When I told my whānau I was planning to drive home as soon as the borders were lifted, excitement broke loose.
On Wednesday morning, I packed my car. It was an act that felt very foreign to me after months of being cooped up in my Parnell rental townhouse.
Locking up my whare and armed with my Vaccine Pass, I hit the road.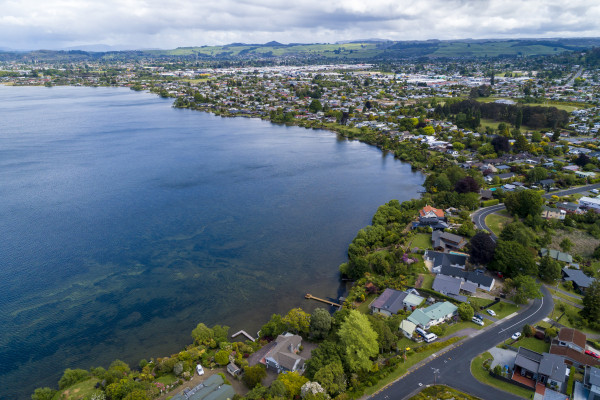 My papa kāinga in Rotorua is around a three-hour drive from Parnell so I made sure to leave early. I also thought there would be lots of cars filled with people who — just like me — were eager to reunite with their whānau.
To my delight there was absolutely no traffic heading south.
But it was the opposite story for those on the other side. There were lines of cars waiting to get into Auckland.
As I approached Mercer, one of the main borders, I was expecting to be guided by orange road cones where a former checkpoint used to be.
But no, it was as if nothing had ever happened. It's surreal to think that for the past 120 days the police checkpoints there have now vanished.

There was still a heavy police presence on the road but it wasn't till after Mercer that I saw about four separate occasions where cars were being pulled over by police.

It's hard to tell whether these were random Vaccine Pass checks or other driving-related reasons but it did have me driving with extra caution.
I finally arrived in Rotorua around midday and the first thing I did was head straight to a drive-through Covid-19 testing station.
During my trip, I had only stopped to fuel up and get some snacks. I had no symptoms but as I was staying with my elderly kuia, I thought it was best to get a precautionary test.

Winding down my window for the Covid-19 test, I was instantly greeted with the smell of rotten eggs. A smell that told me I was home.

Top image: Police stop traffic heading north on state highway one in Warkworth on April 09, 2020. Photo: Fiona Goodall/Getty Images (File photo)
More stories:
Court dismisses case about lowering the voting age to 16 in NZ
Re 'It's a fucking goat': NZ's top ten quotes of the year
Summer with Delta: How to stay safe