By Robin Kerr
While New Zealand is in lockdown and America erupts into protest, other countries are coming to grips with Covid-19 in different ways. Here is a selection of photos from around the world showing how life has changed in the face of this global threat.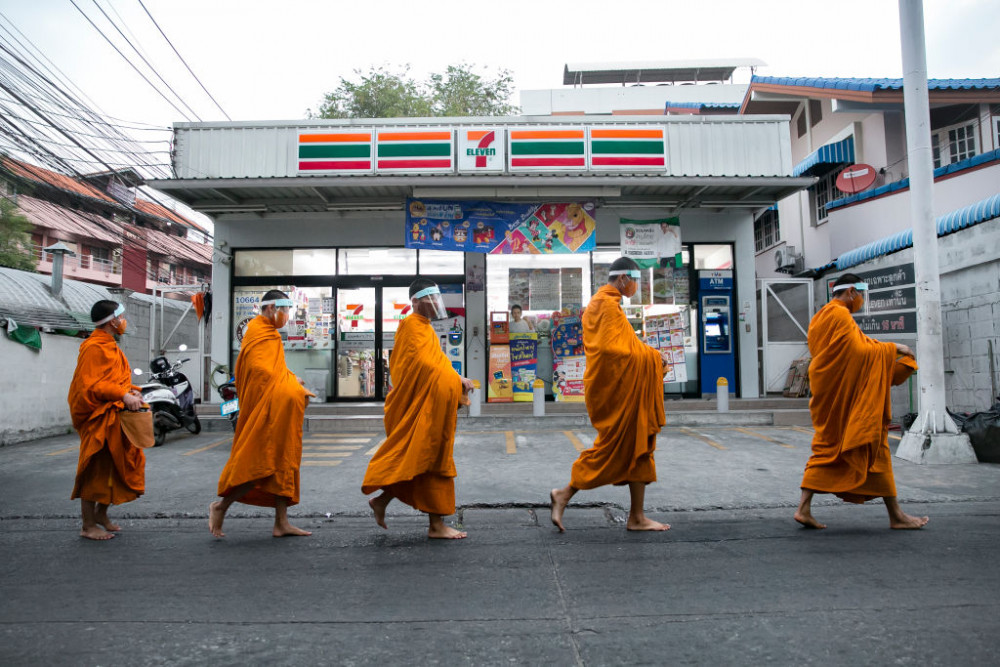 Bangkok, Thailand - April 1: Buddhist monks wear masks as they collect donations.
In January 2020, Thailand became the first country outside of China to have a case of the virus. This month it entered a state of emergency, brought in a travel ban and imposed a curfew on its citizens. As a result the country has halved its number of active cases to 745. (Photo by Allison Joyce/Getty Images).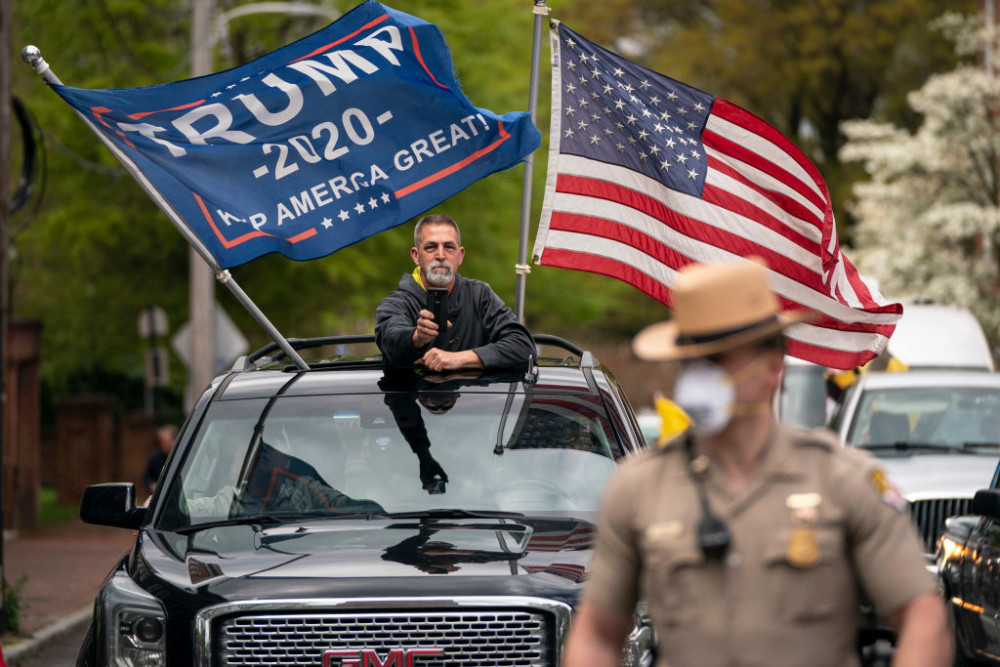 Annapolis, U.S.A. - April 19: A protestor blocks the road outside the Maryland State House.
As the United States becomes the biggest global hotspot for the virus with 40,000 deaths and 750,000 active cases, protests against stay-at-home orders erupted in several states. (Photo by Drew Angerer/Getty Images)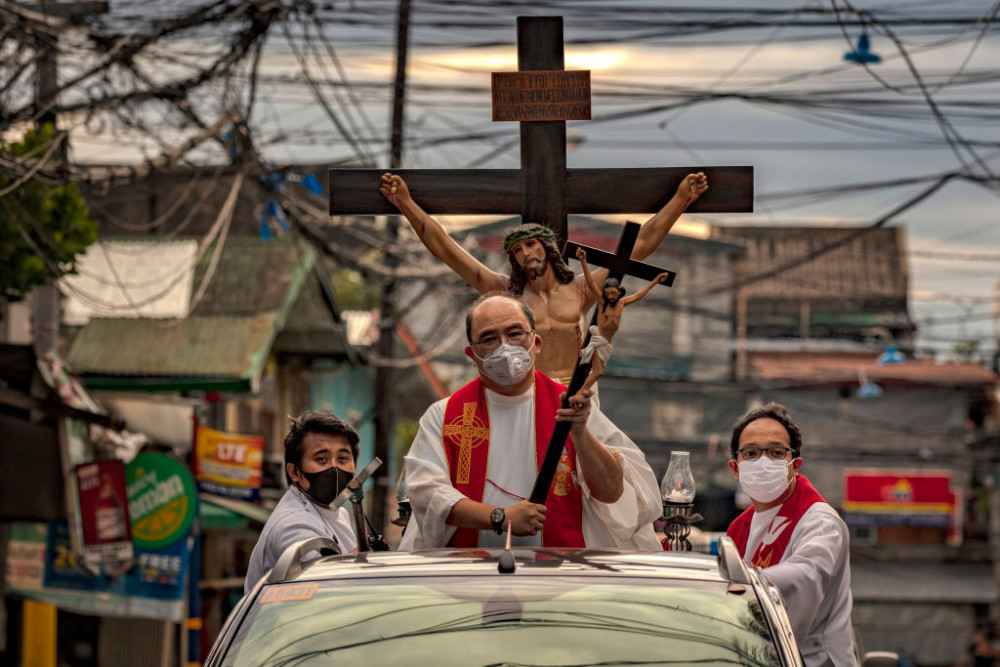 Manila, Philippines - April 10: A Catholic priest blesses residents quarantined inside their homes on Good Friday.
Religious gatherings have been banned in the deeply Roman Catholic country, which has experienced nearly 6000 active cases and 437 deaths. (Photo by Ezra Acayan/Getty Images)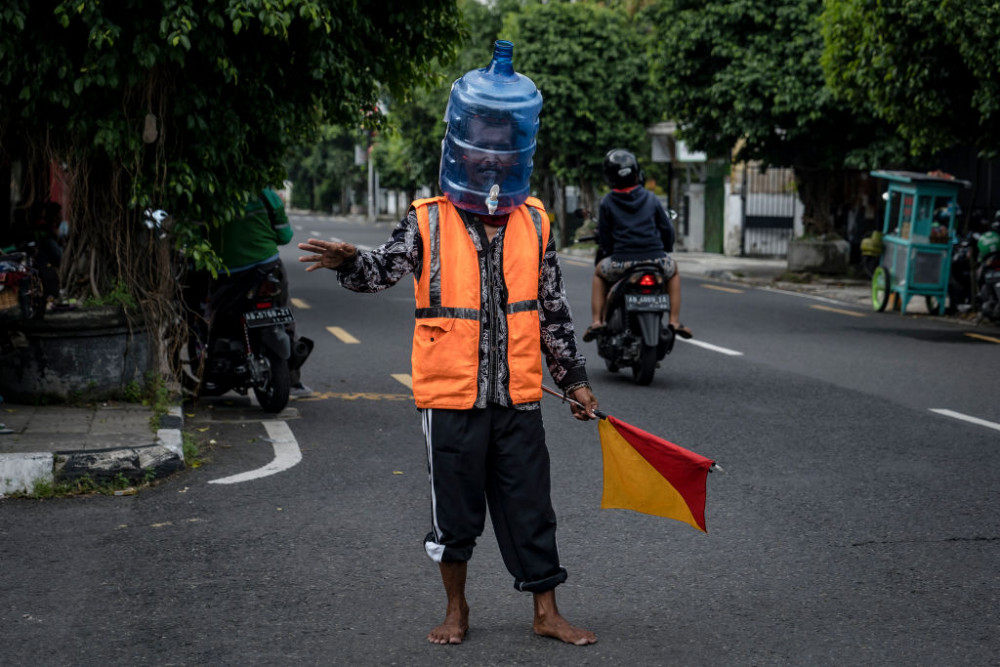 Yogyakarta, Indonesia - April 16: Ali Akbar protects himself with what he can while working as a parking man.
The country is grappling with a partial lockdown, where many non-essential workers are still required to attend their jobs. The virus is on the rise, with 5600 active cases and a death toll over 600 people. (Photo by Ulet Ifansasti/Getty Images)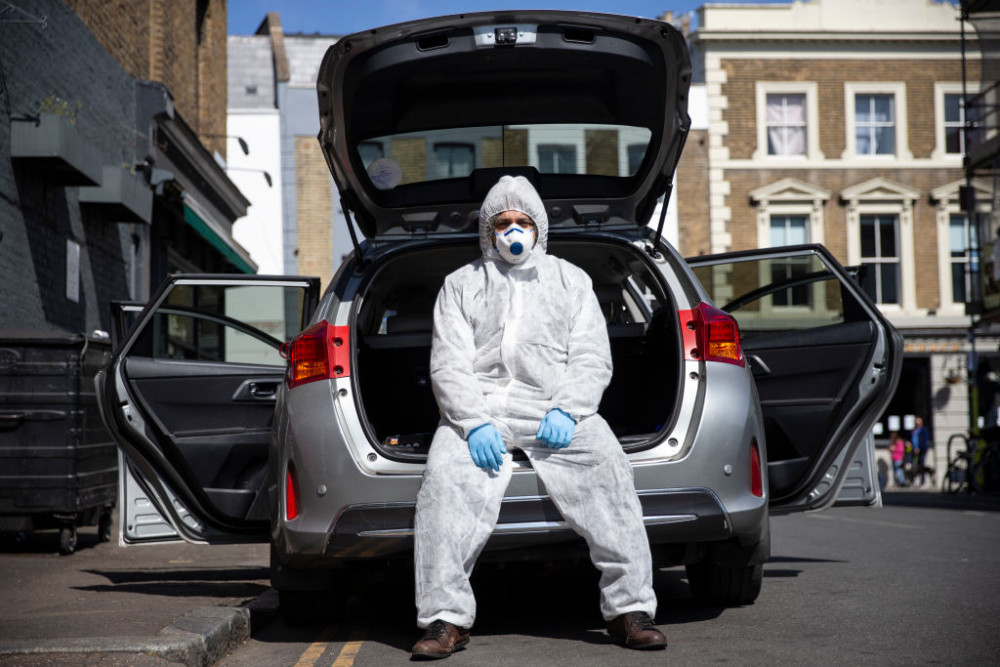 London, England - April 14: Uber driver Yasar Gorur takes a break while cleaning his vehicle between passengers.
Yasar wears a full suit of personal protective equipment while he drives. Though Uber has closed their offices and Uber Pool has been stopped, Uber drivers have been left to continue their work. Another London Uber driver Ayub Akthar recently died from the virus which he believed he had contracted while on the job. (Photo by Hollie Adams/Getty Images)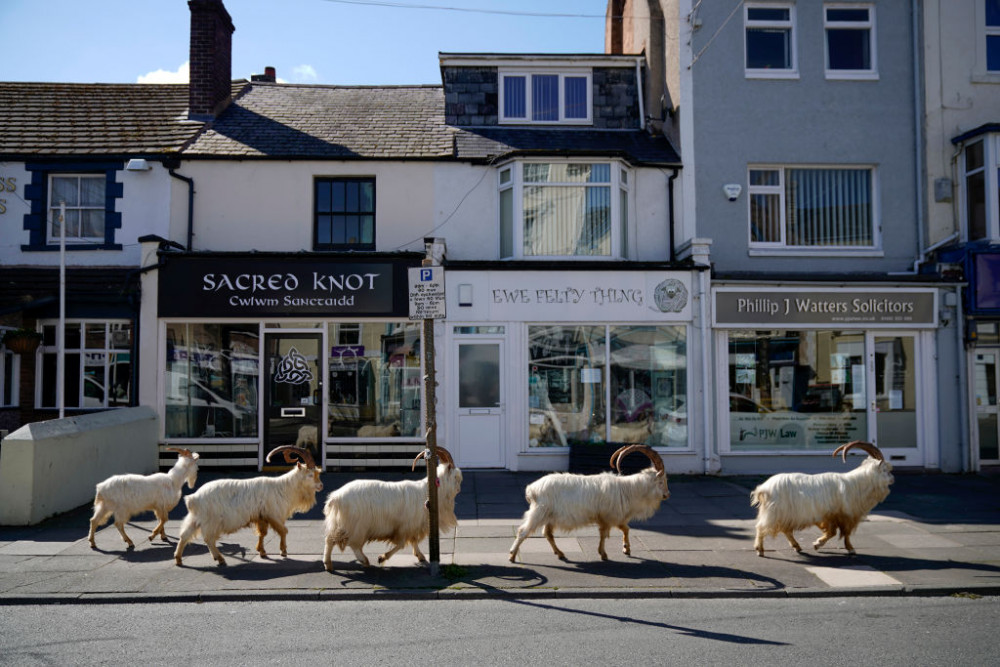 Llandudno, Wales - March 31: Mountain goats roam the streets of a Welsh town in lockdown.
Emboldened by the lack of people and cars this herd have ventured down from Mount Omre into this seaside town and have been spotted munching on garden hedges. (Photo by Christopher Furlong/Getty Images)
Heppenheim, Germany - April 21: A teacher prepares her classroom to reopen as lockdown restrictions ease.
Schloss-Schule elementary school had been temporarily closed, but as the amount of active cases in Germany declines the school is preparing to reopen. Students will have to obey strict social distancing rules and are required to wear face masks. (Photo by Alex Grimm/Getty Images)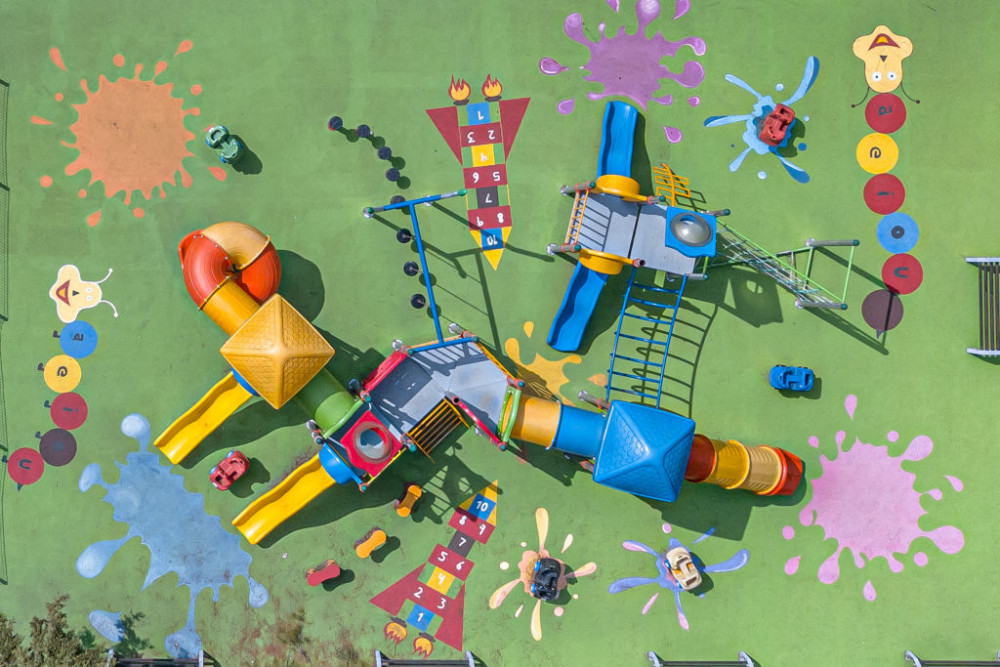 Mexico City, Mexico - April 21: A playground stands empty in the Mexican capital
Covid-19 has been declared an epidemic in Mexico and affected schools and businesses have been shuttered. With nearly 200 people dying each day in Mexico City from the virus, quarantine is not obligatory. The country currently has over 6000 confirmed active cases, but due to a lack of testing critics have said the true number may be in the tens of thousands. (Photo by Hector Vivas/Getty Images)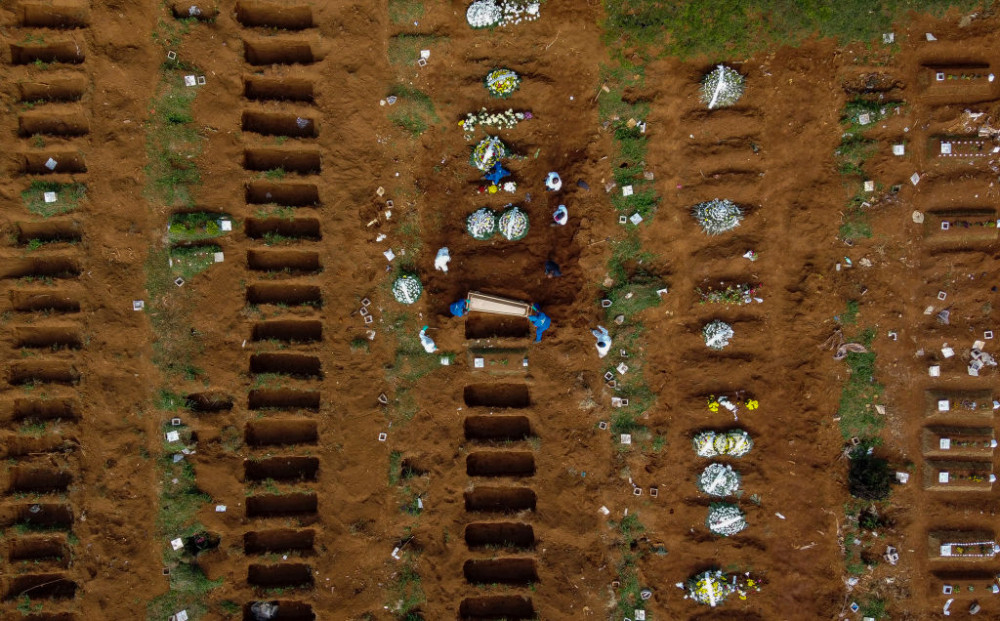 São Paulo, Brazil - April 1: A victim is buried in Vila Formosa cemetery.
Hundreds of fresh graves have been dug in Brazil's largest cemetery anticipating a spike in deaths. Ceremonies have been restricted to 10 minutes, and gravediggers have been filling 60 graves per day. (Photo by Miguel Schincariol/Getty Images)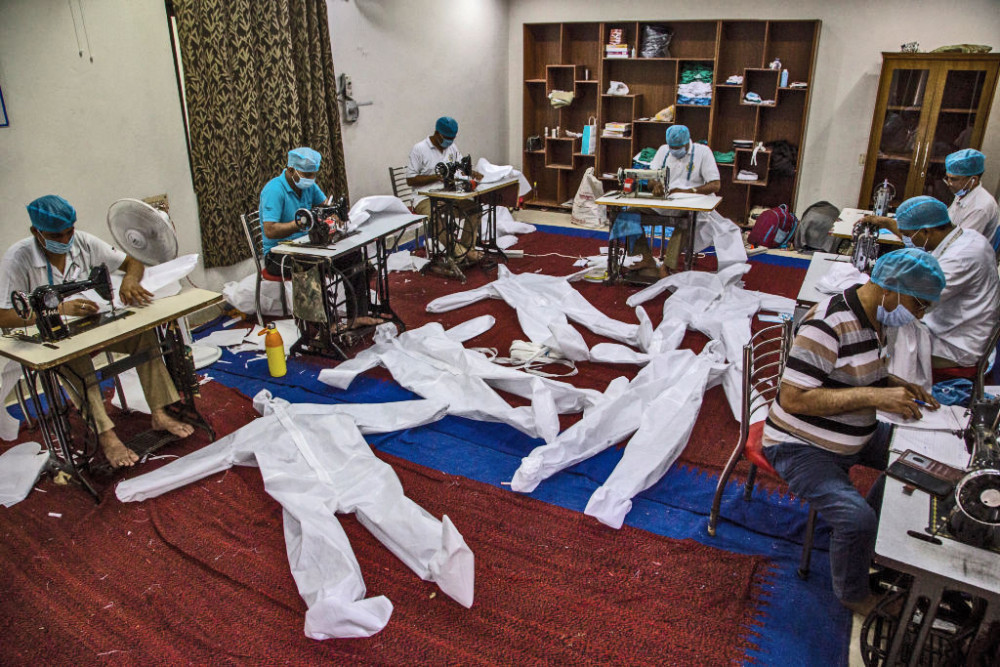 New Delhi, India - April 14: Police reservists are enlisted to make personal protective equipment.
Production of PPE has increased after it was reported that local medical professionals were using helmets and raincoats to protect themselves. (Photo by Yawar Nazir/Getty Images)