Covid update Jan 6: 19 new cases
Thursday January 6, 2022.
There are 19 new cases of Covid-19 today.
Of these, 1 is in Northland, 6 are in Auckland, 5 in Waikato, 5 in Bay of Plenty, and 2 in Taranaki.
There are 38 people in hospital, with 4 of those people in intensive care or high dependency units.
The average age of people currently in hospital is 55.
94 percent of New Zealand's eligible population have had the first dose of the Covid-19 vaccine, and 92 percent have had a second dose.
There have been 4,658,695 vaccine pass downloads, including 17,609 in the last 24 hours.
A total of 41,165 booster shots were administered in total yesterday.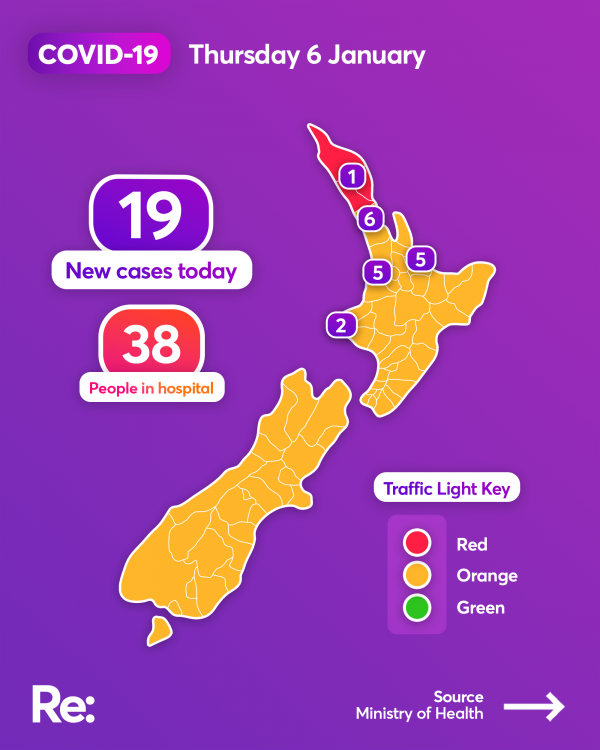 Click here for a list of updated locations of interest.
Staff at the Auckland Airport administering vaccines and booster shots. Photo: Fiona Goodall/Getty Images
More stories:
100 years of New Zealand summer: In photos
How health and wellness influencers became misinformation superspreaders
Boundaries, communication, and jealousy: What it's like being polyamorous