Saturday 11 December, 1pm
Today there are 63 new cases of Covid-19.
Of these, 53 are in Auckland, two in Northland, three in the Waikato, one in Tauranga and two in Canterbury.
One case in Taranaki was announced yesterday and is included in today's figures.
Another case previously under investigation in the Southern region has been re-classified as historical and is in today's numbers.
Health authorities are advising anyone in New Zealand with symptoms - no matter how mild - to get tested.
There are 60 people in hospital, three of them in intensive care.
To date, 94% of eligible people in New Zealand have had their first vaccine dose and 89% are fully vaccinated.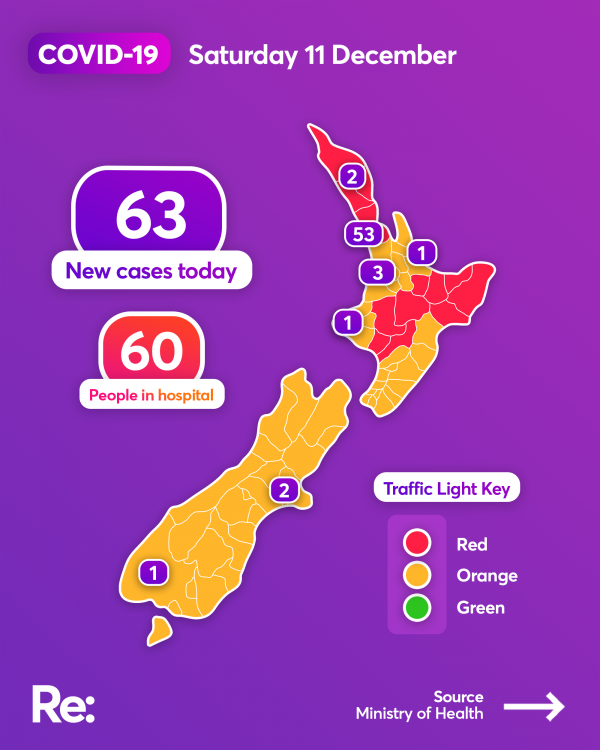 More stories:
Smokefree 2025: A generation of New Zealanders will never legally be able to purchase cigarettes
Why new Covid-19 anti-viral drugs are not a replacement for the vaccine
New law makes it easier for gender diverse people to update the sex on their birth certificates