Analysis: Traditionally, Labour has been able to count on the Pacific vote. But has the party done enough to keep that vote in 2023? Indira Stewart hits the campaign trail in South Auckland to find out.
You have to be pretty hearty to be a National party candidate yelling "Two ticks blue!" on the streets of South Auckland, where some of the most loyal Labour voters live.
Especially when every five minutes on the corner of East Tamaki Road in Ōtara on Tuesday afternoon a driver yells out "F**k National!" or "Nah, vote Labour!" while flipping the bird and driving away.
"Thank you!" Agnes Loheni yells back several times, undeterred, and perhaps boosted by the few toots of support that did come her way.
Loheni is the National Party's highest ranking Pacific candidate at number 28 on the list.
In 2019 she became National's first Pacific female MP in its 87-year history.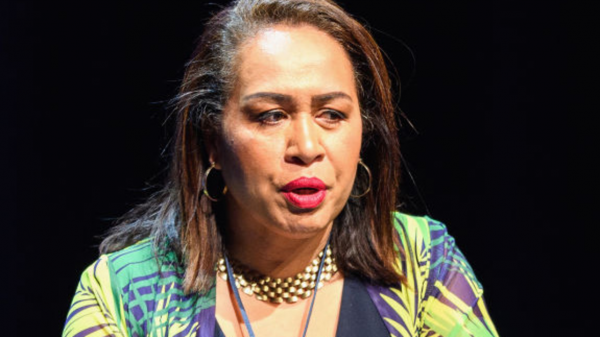 So significant was her appointment for Pasifika that Labour's own Pacific caucus crossed the floor in parliament and adorned her with traditional leis after she gave her maiden speech.
Because representation matters, no matter what side of Parliament you're sitting on.
But the celebration was short-lived.
The following year she was out of Parliament, due to Labour's record win, Loheni's lower list ranking and the National Party pointlessly putting her in the hottest red seat in the country – Māngere.
She lost that year by 19,396 votes to Aupito William Sio who had held that electorate since 2008.
This year, National did not select Loheni for an electorate when she put her name forward. She hopes to get in as a list MP.
She's been out on the campaign trail supporting other candidates, and among the small group of volunteers she stood with in Ōtara on Tuesday, a suburb in the centre of New Zealand's largest Pacific hub, she was the only Pacific person.
Is it still all love for Labour though?
Just hours earlier and less than a three-minute drive away from where Loheni stood, Labour's Carmel Sepuloni was warmly welcomed by dozens of Pacific elders in Te Puke community hall.
Hosted by Panmure-Ōtāhuhu MP Jenny Salesa, her arrival was celebrated with cheers and requests for selfies. She departed amid the singing of traditional hymns.
Sepuloni is their "Pacific princess in politics", as one Labour supporter put it, adorned with her new Malu, a traditional Samoan tatau (tattoo) covering both legs.
And she's earned her stripes.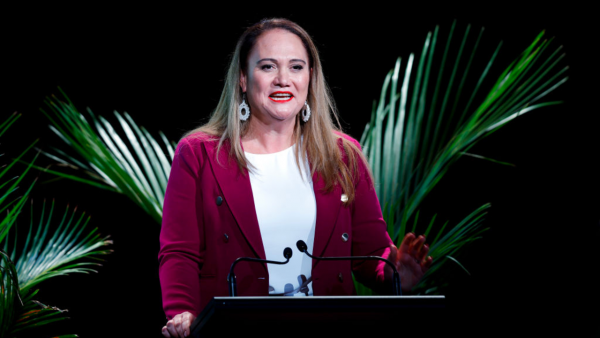 This is her sixth election campaign. She entered Parliament in 2008 as New Zealand's first MP of Tongan descent.
In January, she became New Zealand's first Pacific Deputy Prime Minister.
But after two terms in government and bringing a record number of Pacific MPs into Parliament, can Labour still rely on the historic loyalty of Pacific voters?
Until recently, polling numbers have put a National coalition in favour of winning this weekend.
"[But] who's really being polled anyway?" argues Sepuloni, when presented with the numbers.
"I don't know anyone from my own community who has ever got a phone call to have polling conducted with them and I ask around quite often."
The tidal wave of support that brought Labour back into Parliament in 2020 with the mandate to govern alone – a first for any political party – was unexpected.
Credit to the 'hood though, where credit is due.
The top three electorates with the highest party votes for any political party in 2020 were in South and South-East Auckland – and they voted overwhelmingly for Labour.
Seventy-six percent of voters in Māngere voted for the Labour party. So too did 73% of voters in Manurewa and 73% of voters in Panmure-Ōtāhuhu.
No other electorate in New Zealand had a party vote share above 70%.
But how has Labour repaid that loyalty?
Has there been enough meaningful change for Pasifika on the ground in return?
There has been slow progress, but Pasifika are still among the most vulnerable in Aotearoa. They continue to face poorer health outcomes, lower educational achievement and have poorer mental health experiences.
These are issues both Labour and National governments have struggled to change over decades.
Pacific people are often among the low to middle income household groups.
Sepuloni believes some of Labour's policies to lift poverty have had a direct benefit on Pacific peoples.
But with the rising cost of living, schools with large Pacific populations are seeing more and more students working long hours to help their struggling families.
While Sepuloni has the second highest job in the country, Pacific women still remain at the bottom of the ethnic pay gap in Aotearoa.
Labour's apology for the Dawn Raids that took place in the '70s was set to be one of the most memorable events for New Zealand's Pacific community.
However, less than a year later, that celebration was tarnished by the revelation that dawn raid tactics were still happening, with Pasifika overstayers still targeted.
What will this mean for voting?
Loheni believes there is growing dissatisfaction among Pasifika and the tides are changing.
"I definitely have noticed a lot more Pacific families who've openly said 'Oh, you know what, I've voted Labour my whole life and I just don't think we can vote for them this year. We've given them a chance.'
"And you can tell that they are unsettled by that. It is unsettling, particularly because generationally, this has been the party that they've always supported," Loheni said.
"It doesn't necessarily mean that they will jump from Labour to National. They'll just stay home and not vote."
Labour voters not voting at all is still a win for National and Loheni knows it.
"Sometimes, if you're not compelled to get out and vote, the easiest thing is to not [vote]. Which is also a way of having a say," she added.
"Although we encourage everyone to be active in your vote, sometimes that vote looks like not going to support your party this year."
Loheni has nothing to lose and it makes her surprisingly honest.
"As a National candidate you don't expect to win Māngere. Not when [Labour] have got such a huge majority.
"But everybody deserves a choice for something different. You've got to present that to them and don't make assumptions about anything at the end of the day."
The impacts of not voting
With Loheni now on the list, National has put three Pacific candidates forward, all contesting in safe Labour seats.
The ACT party has no Pacific candidates.
Labour has 10 Pacific candidates standing across the North Island and the Greens have two Pacific candidates, including former Auckland Councillor Efeso Collins.
Collins knows the devastating impact a low voter turnout, especially in South Auckland, can have, after losing last year's Auckland mayoralty race to Wayne Brown.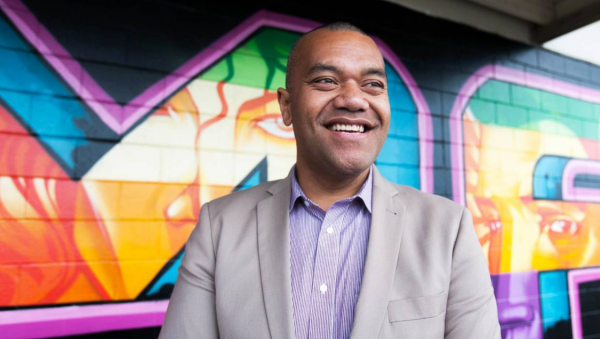 In Auckland's Manukau ward, just over 21% of the eligible population cast their votes in that local election.
In Ōtara it was down to 19.6%, and Papatoetoe 21.4%.
As for this year's general election, many young people in South Auckland are still not even enrolled to vote.
Both Sepuloni and Loheni are well aware of the influence Pasifika elders have in encouraging their younger families.
"I'm not here to tell you who to vote for," Sepuloni says to the elders in Ōtara. "But please get your families and your younger generations to vote."
Loheni also knows that many younger Pasifika will rely on the leading voice of their families to decide their votes. Traditionally, the village mentality has worked more in Labour's favour than National when it comes to elections.
"Yes, you can have a leader in the family and your family could all vote the same way and that's fine but we all individually have a vote – that's how our democracy works here," Loheni said.
"You know, the 18-year-old's vote is equal to the elder leader in your family. Or your church for that matter."
Church ministers: the most influential politicians among Pasifika
Election season means political campaigns, which are weaved into sermons and accompanied with biblical scriptures, preached unreservedly from the pulpit.
It's a special time of year and it brings the return of the 'CEO Christians' – the politicians known for being 'Christmas and Elections Only' attendees, back in the pews after months of absence.
During the peak of the Covid-19 pandemic, church groups were powerful in mobilising Pasifika communities in large numbers. Labour was quick to capitalise on this.
Vaccination drives turned up in church and supermarket car parks with some church ministers among the first in their communities to get vaccinated, encouraging their members to do the same.
"We are grateful for what you did for us during the Covid," said one Samoan māmā to Sepuloni.
"You were here for us. Thank you."
But the Covid years also brought political divisions and rising tensions, even among the collective society of Pasifika. The influence of social media and conspiracy theories online turned many towards more far-right extremist political views.
Pasifika were among those who travelled down to Wellington to take part in the Parliament protests last year.
Both Loheni and Sepuloni know that post Covid, elections are a little different. There are tensions with the presence of smaller and more radical fringe parties.
And those tensions have caused division among Pasifika families too.
What about National?
The challenge for Loheni is proving whether her party even cares about Pasifika voters. They've had no Pacific representatives in parliament since 2020.
At a Pacific candidates debate in 2020, she was quick to defend National's record on diversity, toeing the party line.
"There is diversity of merit and thought from where you come from and from the upbringing that you've had. So there is diversity of thought and contribution there – and we are actually one of the most diverse parties in this current parliament."
Her words were received with the same amusement as the infamous line from her former party leader Judith Collins in 2020: "My husband's Samoan, so Talofa."
Perhaps Loheni feels differently now.
The party line about having diversity in thought and merit means very little to Pasifika.
Loheni herself ticks all the boxes for National - a successful Pasifika businesswoman with a degree in chemical engineering, she is diverse in thought, merit and ethnic representation.
When asked if she feels valued by her party, Loheni briefly paused.
"I think that's shown in the list ranking that I've got this term. I do believe in the party and I do believe in the value of democracy."
A challenge for Loheni will be the possibility of a potential National coalition with ACT who wants to abolish the Ministry for Pacific Peoples.
"Obviously I don't agree with those views, so I'd hope to be able to have a voice on that if I have the opportunity," she said.
"But that's what I mean about having good representation. You voice that being at the table. You voice that being inside rather than outside."
Will there be change after Saturday?
The latest 1News Verian Poll figures show a tighter election race between the left and right blocs with New Zealand First now firmly in the kingmaker position.
A right bloc coalition would see the number of Pacific MPs in government slashed by at least half.
"Send our love to Chris [Hipkins]," one Niuean māmā yells out to Sepuloni. "But tell Chris to bring in Pita."
"Pita who?" replies Sepuloni.
"You know, the Winistoni Pita! Just to make up the number if you need the number to be success!"
There's no compromising for Sepuloni, at least on this side of the election.
"We have already said no Pita at this election for us this time."
Asked if she'll step down from her deputy role if Labour loses on Saturday, she replied: "We can't, days out from the election, entertain any alternative scenario to that because that would be giving up before we're even over the finish line.
"No one will know the outcome of the election until it's election day."
What will be known by Saturday is whether Labour has done enough to keep its loyal Pacific voters or if, and maybe through the absence of their votes, Pacific people are open to change.
More stories:
We use Vote Compass data to get an insight on how different generations think about the big issues.
From June 2022 to June 2023, grocery food prices alone increased 12.8%.=
"History, culture, family. Loyalty."