Mental health is a big issue in the dairy industry. A recent DairyNZ report found 62 percent of dairy farmers said they, or someone on their farm, had experienced mental health issues in the past 12 months.
This article is part of Milk and Money, a documentary and article series about the true cost of dairy in Aotearoa. You can watch it now on Re: and TVNZ OnDemand.
Marc Gascgoine is a dairy farmer in central Waikato. After overcoming his own mental health struggles, he has gone on to become a facilitator with the Rural Support Trust and an ambassador for the organisation Farmstrong - advocating for better mental health and self care for farmers.
He shared with us his own experiences with mental health.
Marc Gasgoine
In terms of my mental health, for years I did suffer from depression and anxiety, not that I would ever have said that at the time. I sort of felt it was something that you couldn't admit to. It was admitting that you were weak, really. I wanted to be the rock of the family. I didn't want my kids to know that underneath I was a blithering idiot. That's what it felt like at the time, and so I would never talk to anyone about it - apart from Maria, my wife.
My trigger points for that were farming related. It was always if we were struggling to feed cows properly, because you do take it really personally, and it is a big responsibility. I've got 480 cows. I need to provide for them.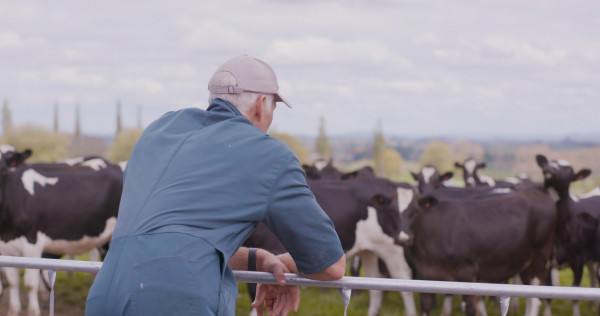 So a really wet winter and wet spring was my trigger point. Because we try and farm with pasture as the base of our feed. But when you've got grass as your feed and it's pouring with rain, the cows will push half their feed into the mud, and they're still hungry.
There's nothing worse than after milking, going to lock the cows away, and they all bellow at you and walk back towards the gate. Because they are basically saying to you, 'this is not enough'. That really got to me.
Probably my darkest moment was just a normal morning. I was on the motorbike getting the cows in and suddenly I had a massive panic attack. It was the worst experience of my life. I think if you imagine if someone jumps out from behind the door playing a practical joke and gives you a fright, and that rush of adrenaline and it's over in a second, right? That feeling lasted for about 10 minutes, and there was no real reason. I just felt like the whole world was closing in on me, and at that point I thought "Wow, something is seriously wrong here".
I was still at that point, where I thought I just had to keep going, keep boxing on. That's the other thing with farming, you can't just step off the merry-go-round and take a bit of a break. The stock are depending on you, they're not going to stop calving because you are feeling low. I remember at one point talking to a friend that was a school teacher, and she said, that she was taking six months stress leave. And I remember thinking "Wow, that would be amazing", but with farming, you just can't do it. You've gotta keep going.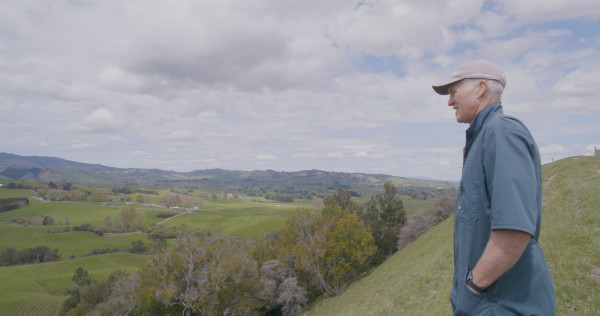 I think the worst time is when you wake up in the middle of the night, and it's pitch black dark, and you've got no one to talk to, so all you've got is your own thoughts, and sometimes that's the biggest battle we can have is inside our own head.
The culture of dealing with mental health issues in farming I think is changing quite a bit. I think if we look back 10 years ago it wasn't talked about at all, but now it's changing a lot. People are more prepared to talk about it. I think in all walks of life, not just farming. Which is absolutely fantastic, and that's one of the reasons I've got involved in the Rural Support Trust, as a facilitator, trying to help other people.
An evening with the Rural Support Trust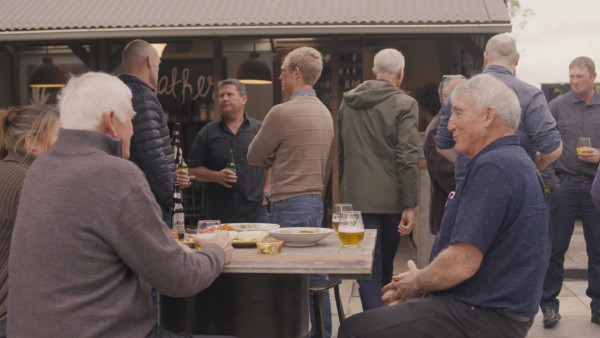 Re: met ten members of the Rural Support Trust to gain their perspective on the mental health and lifestyle challenges of the industry.
Over a barbeque and a few beers, these are some of the issues that were discussed.
Mental health in rural communities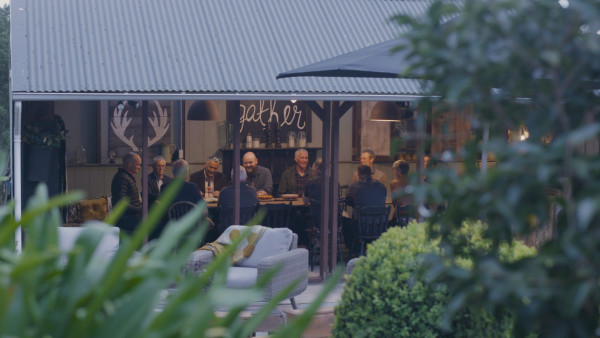 Marc Gascgoine:
I went through some tough times and the more I talk to farmers about it, the more I realise it is pretty common.
We are getting so much better at dealing with it now. Historically, men haven't liked to talk to our mates about emotional issues, instead we'd talk about the farm, and who is in the latest All Black team.
We'd ask each other, "How are you mate?". And we'd always say "I'm good", even when you're feeling like shit. But I think that has changed a hell of a lot in the last ten years.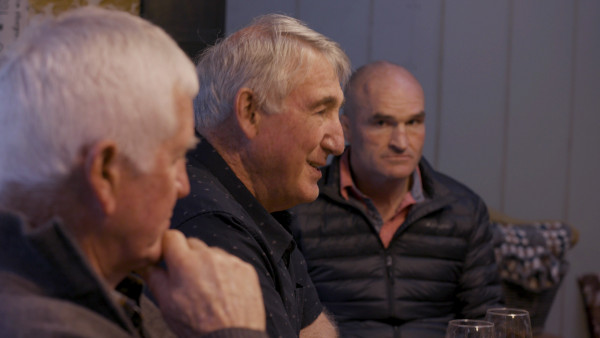 Neil Bateup:
We do have to recognise that times get tough, and that people will get down, and that is natural. Not just in farming, but across society.
We need people to know that there are people to reach out to when they feel that way. When things are tough, there are people there to help you.
Bill McLeod:
When I was back in that dark space, I was in a very bad place. I look back now and see that I was depressed. I didn't know it at the time.
I was a bastard to live with. I didn't know what it was, because no one talked about it.
You'd hear about people getting dragged off to the loony bin, and you'd almost have a funeral before they'd died. You'd think "Well, he's gone".
But no one talked about it other than as the loony bin.
The number of people that have come out of the woodwork since we started talking about it and said, "Gosh! We've been hiding this for years, but now we can talk about it".
We've now got the agenda there for people to talk, and it's only good. We all went through those horrible dark places.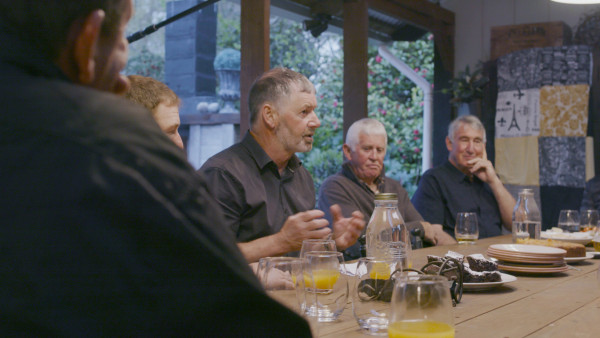 George Moss
I think we all, every single one of us, walk a very fine line between sanity and insanity, depression and happiness. The only thing that is different are the triggers.
As farmers we are getting better at having conversations in groups like this. But, more than that, we are getting better at understanding our own emotions, and understanding what emotional space we are in, and what we need to do about it.
We went through a period where we acted out the emotions, but we weren't able to look back in and understand where that emotion was coming from.
You might be getting angry, but now we can say, "I am getting angry because…"
It might have been three months of solid rain or three months without rain. Once you can reflect on why you are feeling angry, sad, or frustrated, then you actually start on that path of dealing with it.
Not one of us in the world is immune to those places. The only difference is the triggers.
Bill McLeod
The difference for many of us, is our partners. I think if many of us had chosen different partners, we may not be here right now.
I can honestly say that when I was in that dark place, I had a wife that dug in. Crikey dick - we had five children, farm staff, and she had gone back teaching. When you think about what she was doing alone, it is remarkable. And too often goes unacknowledged.
It used to annoy the hell out of me that people would ring her on the phone and ask for me. She was the partner in the business for goodness sake.
I certainly would never have had success if not for the tolerance, support and blind faith of her.
The pressures of public perception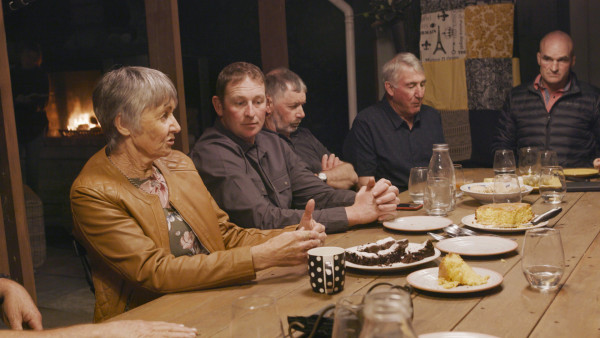 Wendy Rowe
Talking to fellow farmers, everyone gets a bit miffed that all the efforts haven't been recognised. We had the waterways fenced off on our farm long before regulations came in.
The first person that is going to tell off a farmer for not toeing the line is probably going to be another farmer telling them to clean up their act. Farmers are more conscious of what's happening than is being recognised.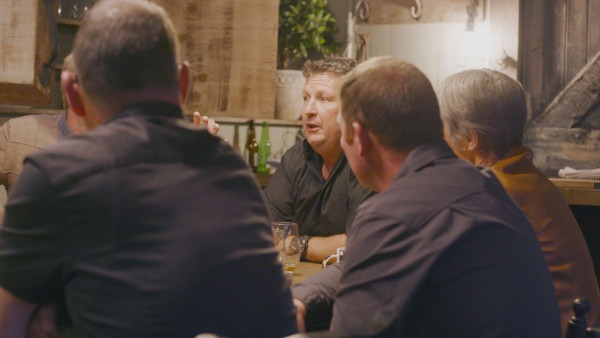 Rod McKinnon
As a farmer, we all get tarred with the same brush. If you're a farmer - then immediately you're a polluter, you're an environmental renegade.
I go, really? If you looked at the child abuse stasitics, you don't immeditely think every parent is a child abuser. But as a dairy farmer, you're tarred with every article and report of pollution.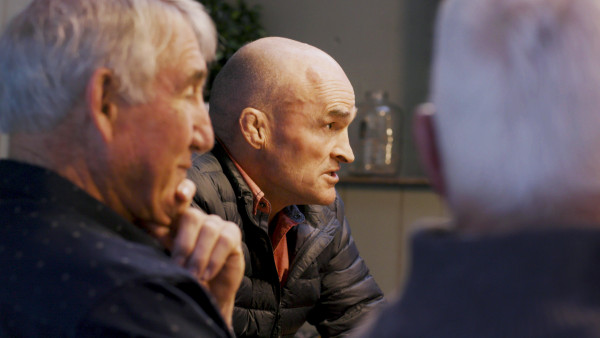 John Gregan
I've come from a sheep and beef background. As a sheep and beef farmer, everyone loved me. But as soon as I went to dairy it was just different.
In Canterbury in particular it is a real visual difference. We've gotten a whole lot of bad press.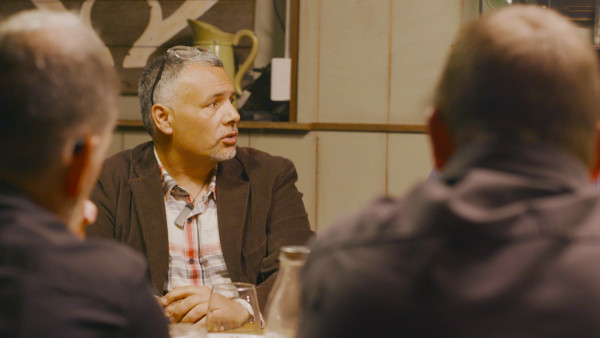 Jason Trower
I wish people knew that we're not some massively evil group of people destroying New Zealand - because we're not. Have we got room for improvement, of course we have. Would I like to be carbon neutral, of course I would.
Neil Bateup
A perception has developed over the last few years that hasn't helped at all. Dirty dairying and all that. There are a hell of a lot of good farms, with good bosses, positions and conditions, and it is getting better all the time.
The highs and lows of the dairy farmer lifestyle
Marc Gascoigne
When I studied at Lincoln when I was 19, we did a rotation on different farms. After I spent six weeks working on a dairy farm, I said to myself "I'm never going to do that again".
I think it is pretty tough for young people to do that job. I see a big opportunity in the number of people who have gone and seen the world, or done other trades.
Bill McLeod
That's the reason why it's exciting. Every single day is different. We are stimulated from daylight to dark. All we've got to do is convince ourselves we don't have problems, we have challenges. If you keep your mind in that space, you can thrive on challenges.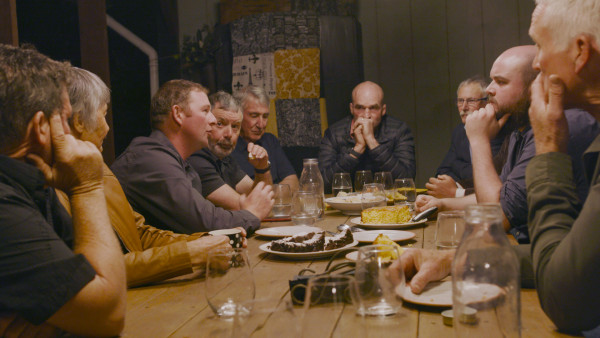 Andy Kerton
There are huge positives to being rural and farming as well - especially for us with kids.
I'm doing this for the lifestyle. Having that rural lifestyle is something we really wanted while raising our family.
The drawbacks are that you are out there in all winds and weathers.
How do you stay positive? You pick the phone up and talk to George, or Marc, or any of the farmers you're surrounded by. Whoever your network of people are, you can't be afraid to reach out.
If you're struggling with mental health, here is where you can get help:
More stories: