By Liam Rātana
John Miller (Ngāpuhi) is an award-winning documentary photographer from Auckland. He has dedicated most of his 70 years to documenting political protests and other significant moments of New Zealand's rich activist history.
Having first attended Waitangi Day back in 1971, alongside famous activist group Ngā Tamatoa, John has amassed a vast array of captures of treasured Waitangi history.
"Images keep memories alive. You can't sweep things under the carpet if you've got photographs showing things happening," says the seventy-year-old.
We asked John to share with us some of his most memorable snaps from over the decades.
1982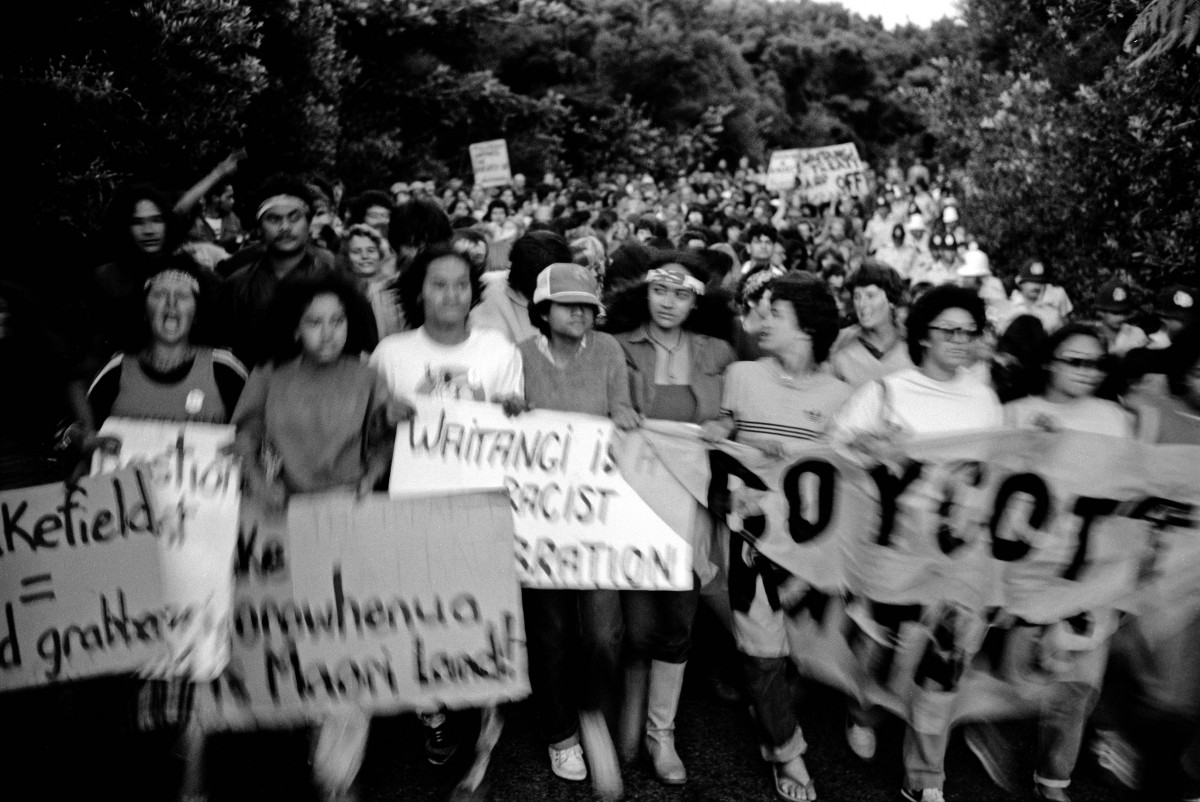 "In 1982, immediately after the Springbok Tour, you had these protests outside the Treaty Grounds where people weren't allowed to go in. Everyone marched back down from the top afterwards."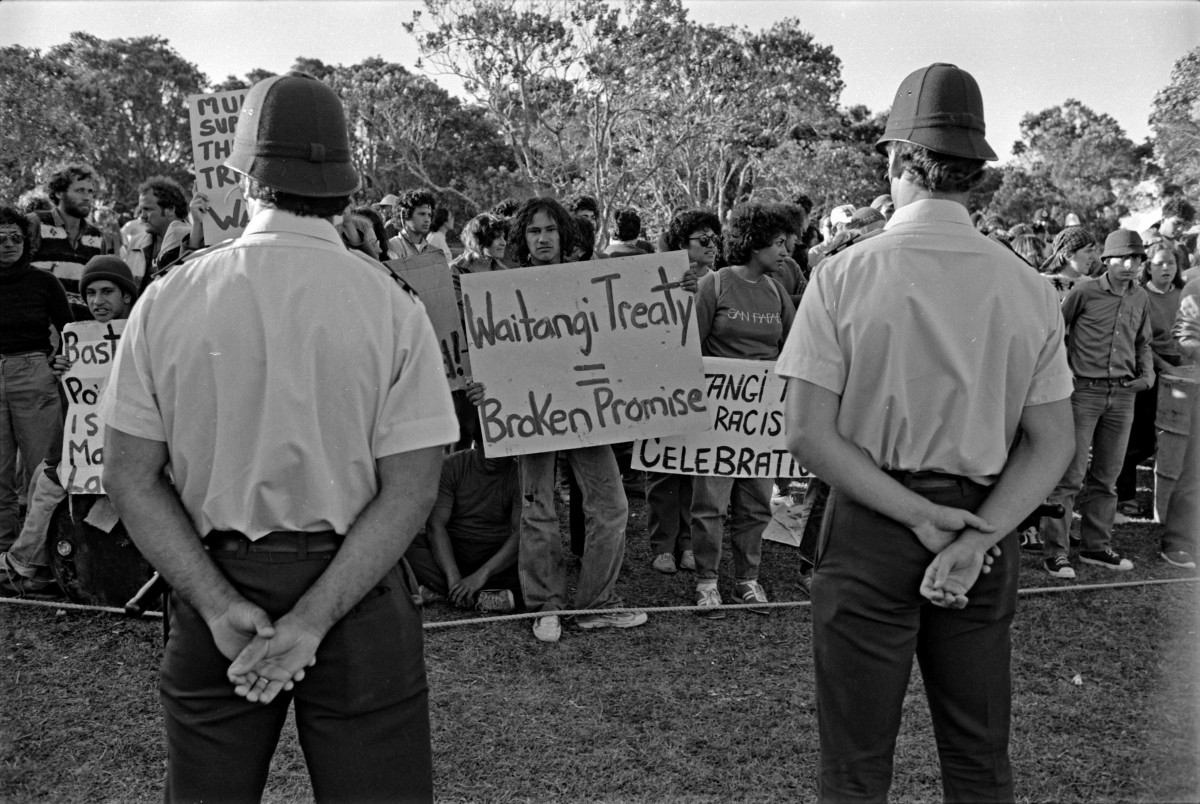 "Those were the slogans in those days because the Treaty was not being given any real force in law, until the court case of Tom Te Weehi v Regional Fisheries Officer before Justice Williamson in the mid-1980s, which actually changed the whole legal recognition of the Treaty."
"[After that] all the slogans about the Treaty suddenly changed to 'support the Treaty' and 'observe the Treaty', so the Treaty actually was given some legal power."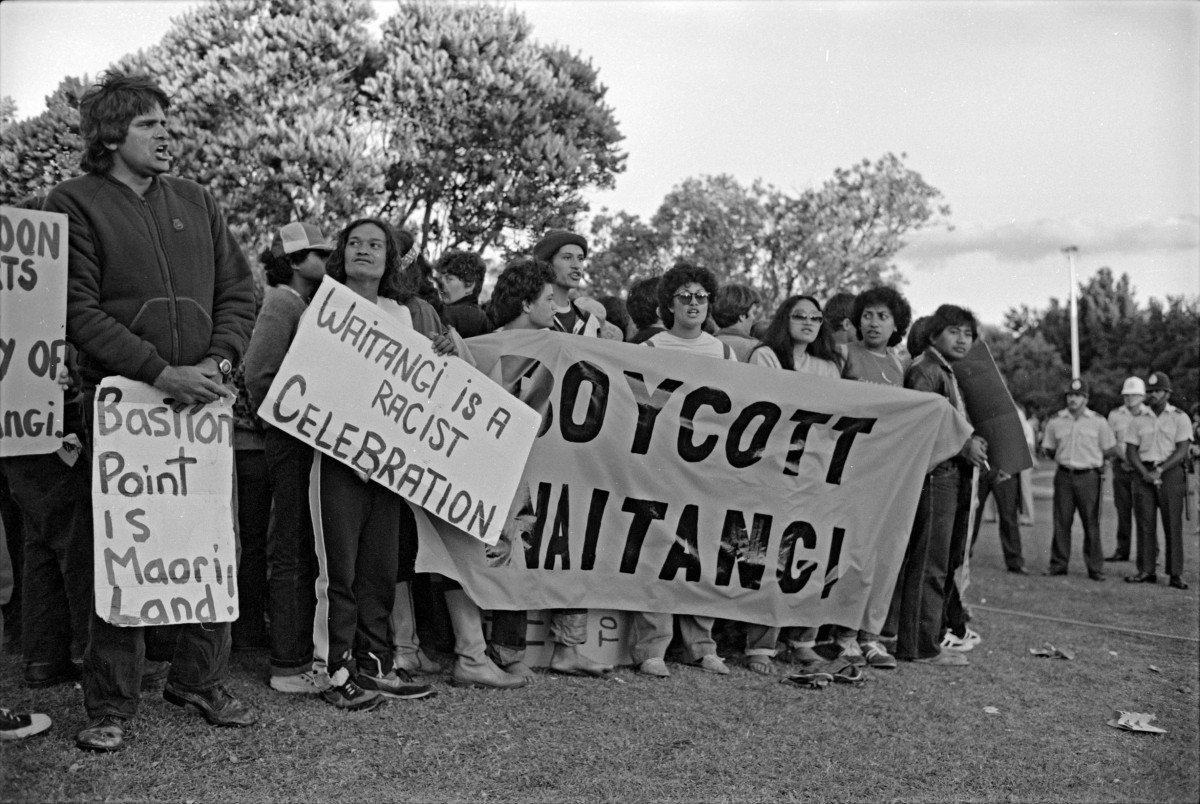 "Here you've got Dave Tolich (far left), who is a very strong supporter of kaupapa Māori. I think this is the year Sandra Coney was arrested for allegedly throwing a golf ball at the Governor General. So you had Pākehā folks who were sticking their necks out and doing radical stuff as well. She (Coney) got acquitted. She was able to show that it was actually an egg that she was throwing."
1985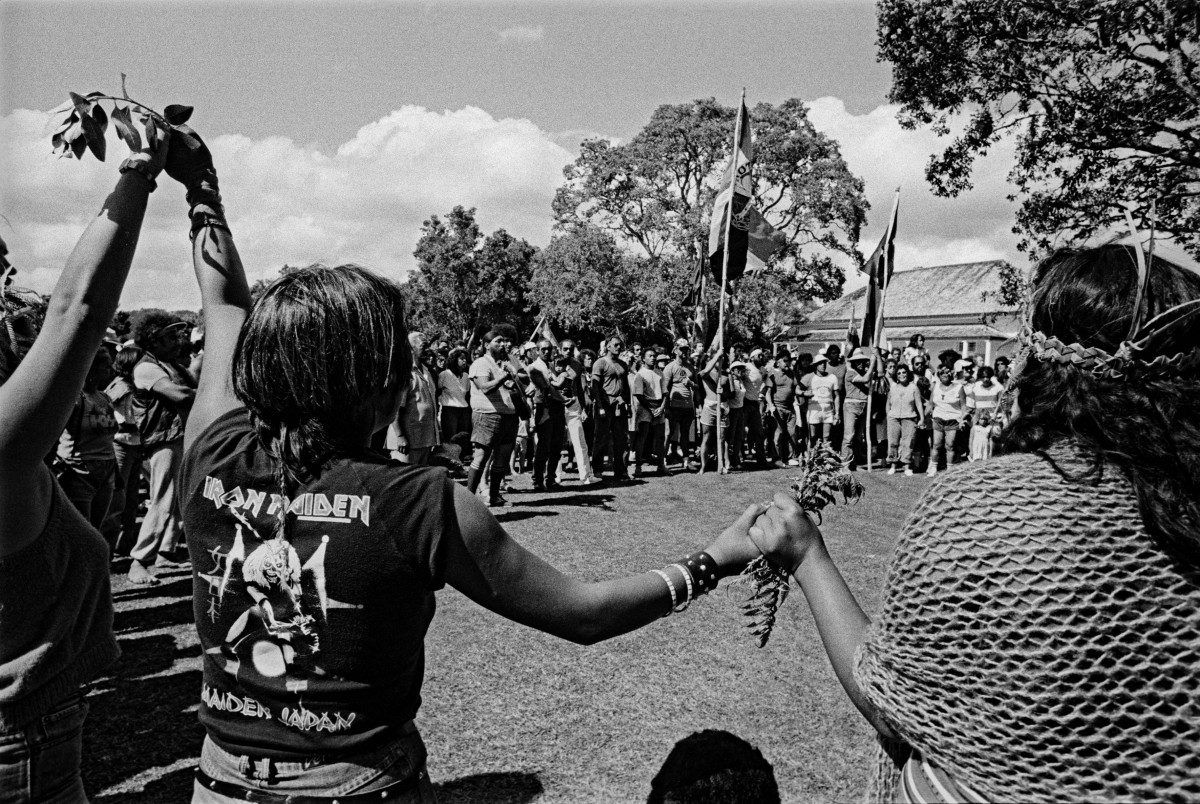 "During the tribunal hearings in 1985 many Māori spoke of the demise of the language. Some recalled being punished for speaking te reo at school. Others argued that a culture could scarcely survive, let alone flourish, without its language."
1996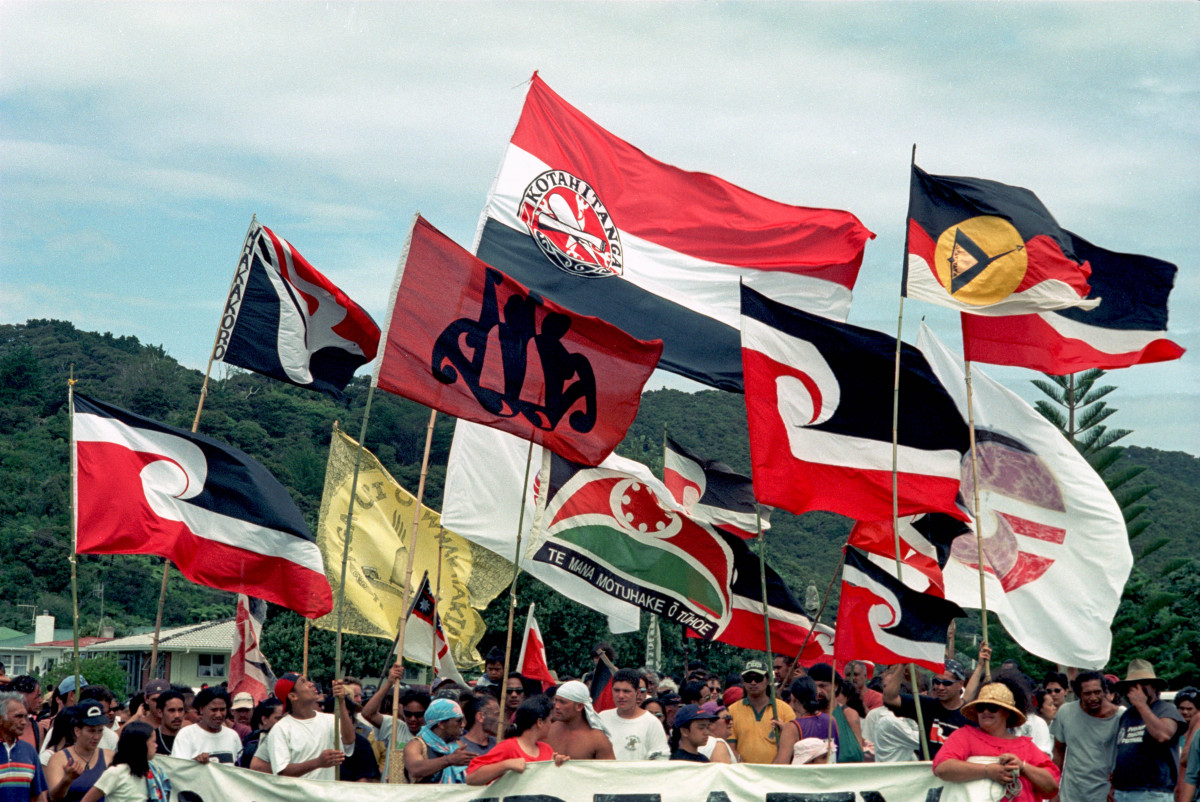 "In the 1990s we had all the flags, the big colourful flags, and prominent people like lawyer Anette Sykes."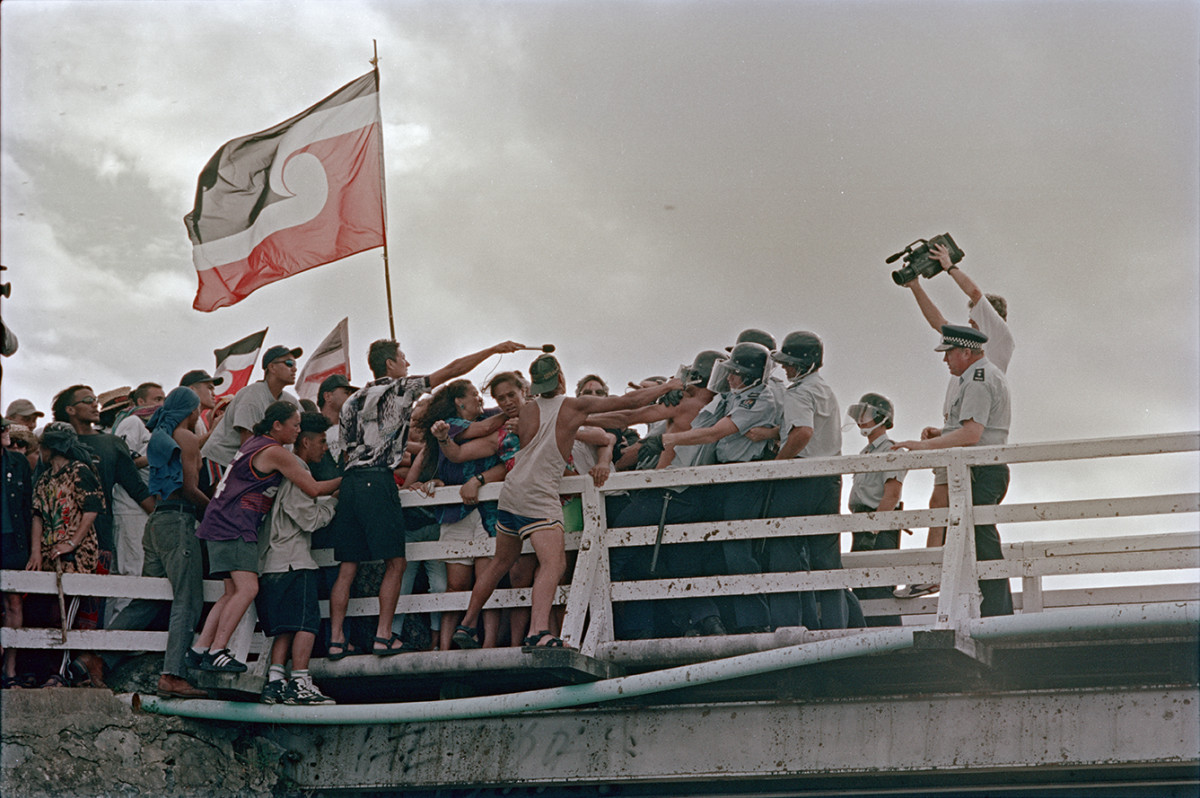 "The police that year blocked the bridge and wouldn't let anyone across. So no one got across that time. The young kids were grabbing the scoria rocks out of the sand below the bridge and running up and throwing it over the protestors on to the cops. Hone Harawira had to yell at them to stop doing it."
2002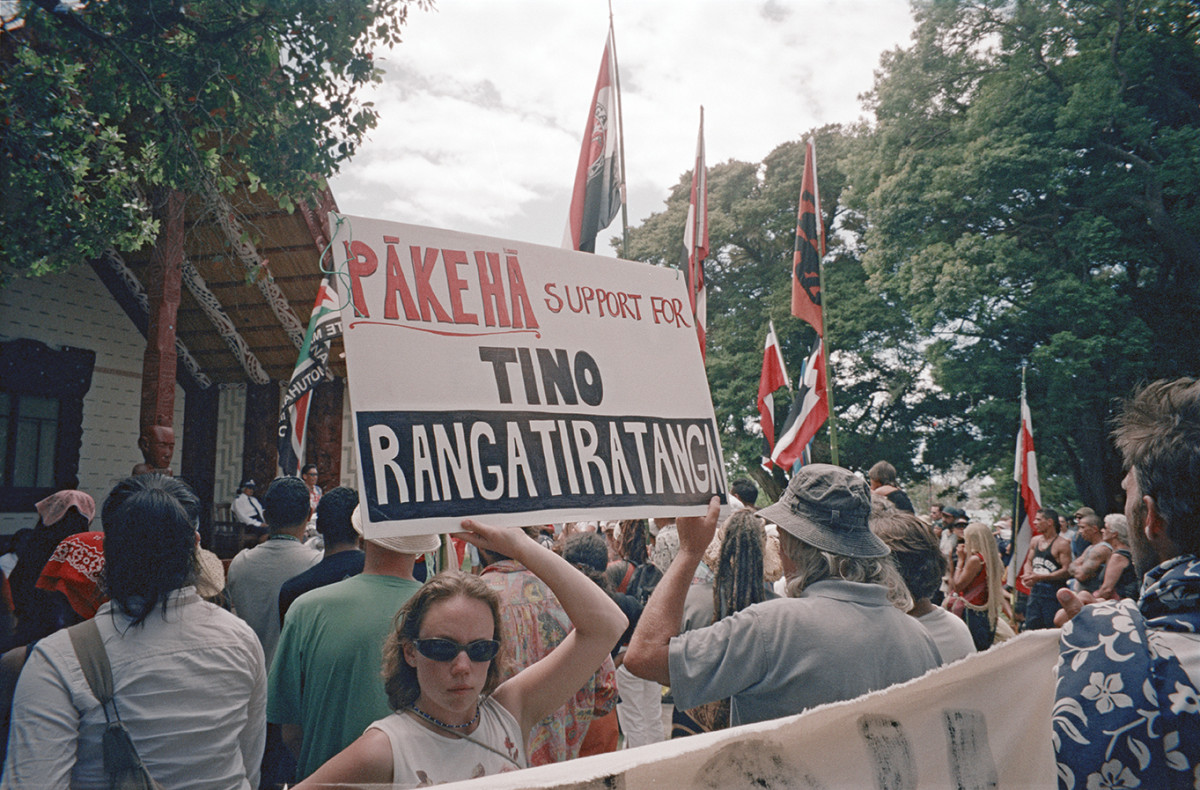 "You've always had very supportive non-Māori people. There's very strong Pākehā support for these kinds of kaupapa, which has been happening from right back in the beginning. That's an important factor."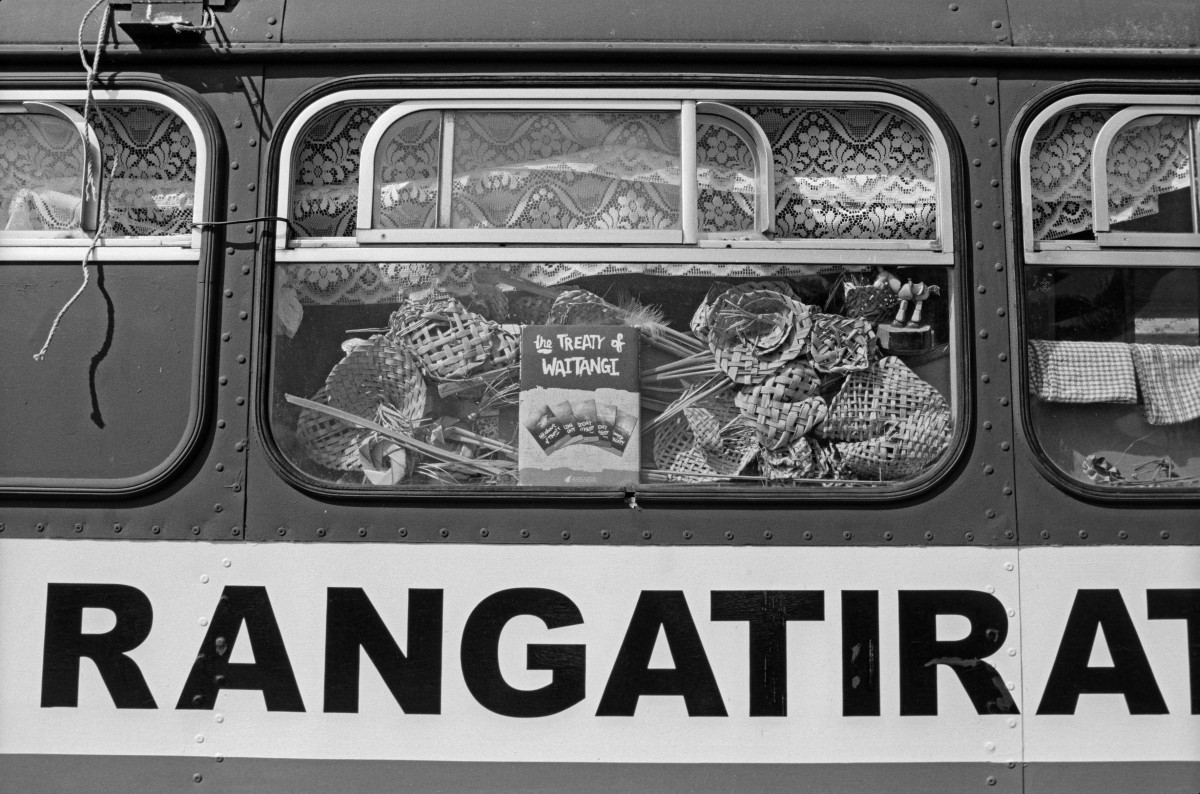 "This is the year politicians broke tradition and went to Te Tii Marae a day early in a bid to avoid protesters."
2016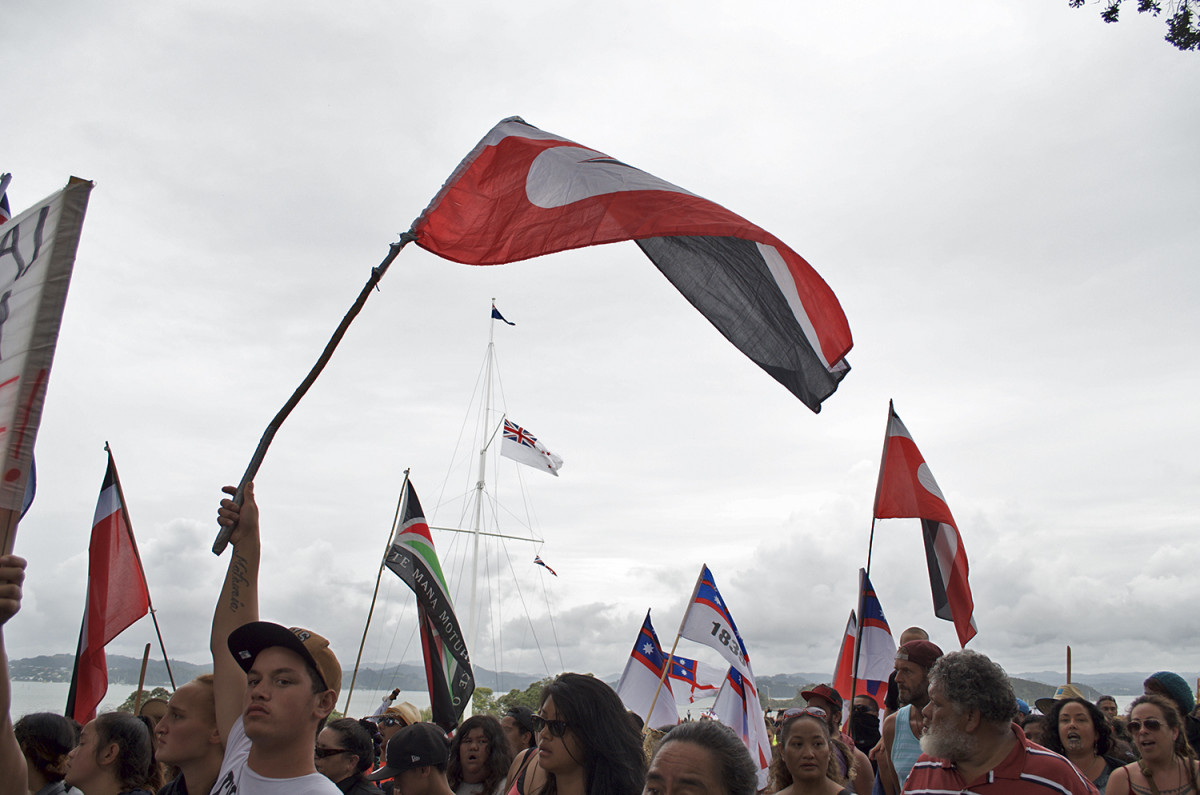 "Over the years, there have been various issues, such as this one. This was about the TPPA trade agreement that people were protesting about."
2017
"This year the protest was about methamphetamine. On this particular occasion, the police were actually very pleased. They helped to carry the banner along."