Victoria University student Aaliyah Michaels doesn't know how many people in her student hall have Covid-19.
The only gauge she has is listening to how many times staff knock on students' doors to say "lunch" or "dinner" each day.
"I hear that quite a few times at every meal," she says.
"So I'm going to say at least half my floor has Covid-19."
The 18-year-old psychology and te reo Māori student has been isolating in Cumberland House in Wellington for five days after developing symptoms over the weekend.
Aaliyah says she gets regular updates from her head of hall and residential advisor (RA) about what isolating students are allowed to do.
For example, she gets told when she can do her washing on a certain day and she isn't allowed to go outside.
But she hasn't been told how many others are isolating in the same building.
On Monday, there were 648 positive Covid-19 cases among students at Victoria University halls of residence.
Victoria University of Wellington's chief operating officer, Mark Loveard, told Re: daily cases in their halls fluctuate between 600 to 850 as some students recover and more become infected.
"These numbers represent approximately 30 percent of our hall residents," Loveard says.
President of Victoria University of Wellington Students' Association (VUWSA), Ralph Zambrano, says he was surprised and frustrated to learn how big this number was, which made him realise how out of the loop VUWSA was.
"We knew there were cases going around, but we had no idea how many," he says.
"We weren't given any notice or any opportunity to provide support to the university to be able to properly respond.
"Part of us thinks there's a lack of awareness or recognition of the importance for the university to be working with us to support students."
Zambrano says a large number of RAs and halls of residence staff are also isolating which significantly limits the support students are receiving.
That's why there needs to be a cohesive approach to managing the outbreak, he says.
"But right now it feels like the university is deliberately gatekeeping information from us."
"I think that's a clear failure in the process to protect students."
Loveard says the university has regular communications with both residents and their parents and whānau.
The university is providing a range of support for students isolating in their halls of residence, he says.
"This support includes providing information on what symptoms to look for as well as how to get tested for COVID-19, delivering RAT tests, pre-packed meals and medication, regular welfare checks, access to University-run wellbeing services and online fitness classes."
Peer pressure among students to avoid getting tested
University of Auckland first-year students and friends Ina Pannu and Aparna Mishra are currently isolating after testing positive for Covid-19 last Monday during Orientation Week (O-Week).
The students say they feel there has been a lag in communication from the university when it comes to updating students about new cases in halls.
Re: contacted the University of Auckland for comment but it did not provide an official response before this story's deadline.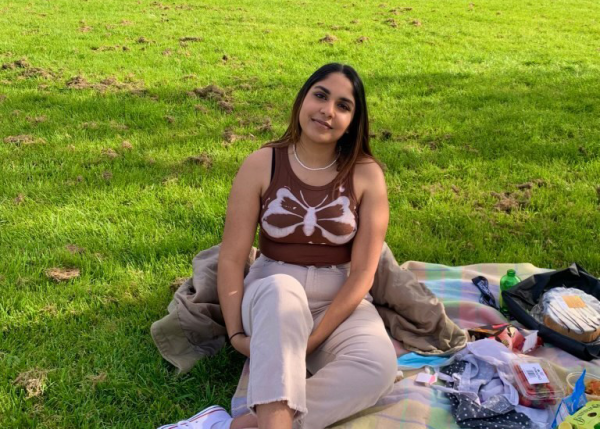 Photo: Ina Pannu
"I tested positive last Monday, and it wasn't until Friday that the email was sent out to everyone else," Ina says.
"So I had to go out of my way and put myself into the firing line, and I messaged my floor group chat and everyone in my entire hall that I had Covid-19. It was really embarrassing," she says.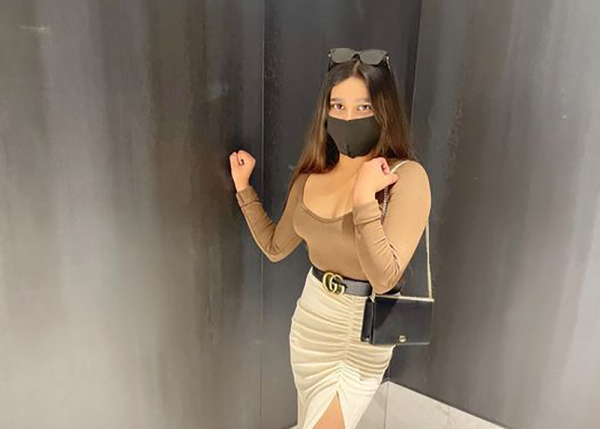 Photo: Aparna Mishra
Aparna says: "I think there should be regular emails that update us with how many cases there are and where exposure events were so people know if they should get a test."
Ina and Aparna say during O-Week there was pressure among students to not get tested or to not share their test results with others.
"In some big group chats, people would say 'I'm going to go get a test' and people would respond saying 'don't tell us your result until Toga is over' or 'don't get tested until O-week is over'.
"We also have these confession accounts and people would post saying 'I have Covid-19, but I am not isolating because I don't want to miss out on O-week'."
Aparna says most students are healthy, young people so they aren't scared of catching it.
But even though she is healthy and vaccinated, Aparna says she had trouble breathing during the worst part of her infection.
"It's really scary, especially when you've never had asthma. Not being able to breathe and having really bad chest pain, you think you're about to pass out.
"I don't think young people realise that Covid-19 could be really dangerous for them."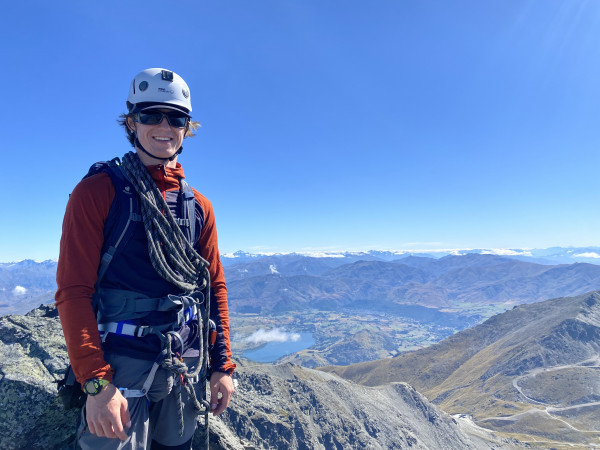 Photo: Olly Thomas
Nineteen-year-old Olly Thomas started his diploma in outdoor instruction and guiding at Tai Poutini Polytechnic in Greymouth on Monday.
But the course is already on pause as half of his cohort is in isolation after spending the weekend with a classmate who later tested positive.
"We're all sitting here waiting and isolating, doing nothing, so we might as well just get it," he says.
Olly has returned a negative RAT test but has a headache and sore throat.
"I would be surprised if I wasn't positive by tomorrow," he says. "I feel like we're all about to go under because it takes a couple of days before it hits."
He says one positive about getting Covid-19 now, is that many others in his course are also isolating so he isn't alone.
"If I was on my own right now, I know I would feel a lot worse," he says.
"I think we all just want to get it out of the way so we can really start our year."
Photo: Aria Tomlinson
Every friend that University of Otago student Aria Tomlinson has made at her hall this year now has Covid-19, she says.
The 18-year-old environmental management student has been isolating at Salmond College in North Dunedin.
She says the hardest part about isolating in a hall is not being able to go outside.
"If I were isolating at home, I would be able to walk around the house and sit in my backyard. But here, I am pretty much stuck in a small room all day."
Aria says if you have tested positive, you can leave your room to go to the bathroom in the first 20 minutes of each hour.
But from 1.20pm to 2pm, for example, the hallways are only for people who have tested negative and are not isolating.
There is also a window from 2pm where positive students can go outside, but Aria's online lectures are at the same time which means she has not been outside since she started isolating six days ago.
Students just want to get Covid-19 'over and done with'
Aria has been talking to her family back home in Golden Bay who say they want to get Covid-19 now to get it out of the way.
"At first I felt that way as well. But then I realised you can always catch it again. It's not really a matter of getting it out of the way," she says.
Aria says a friend's aunty in Brisbane has caught Covid-19 three times.
Catching Covid-19 more than once
Senior public health researcher at the University of Otago Dr Lucy Telfar Barnard says it is absolutely possible to be reinfected with Covid-19, but how soon or how often is less clear because it hasn't been long enough to observe reinfection patterns.
Telfar Barnard says research has shown reinfection is influenced by vaccination status and some variants like Omicron can genetically be more likely to cause reinfection.
For example, analysis by the United Kingdom's Office for National Statistics found the risk of reinfection is 16 times higher when Omicron was the dominant variant, compared with the period when Delta was dominant.
A Reuters analysis of UK Health Security Agency data also found approximately 10 percent of England's cases in January 2022 were suspected reinfections.
"A case-control study from August 2021, in the USA, found that reinfection was more than twice as likely in the unvaccinated than in the vaccinated," Barnard says.
Epidemiologist Amanda Kvalsvig says the concern with reinfection is the organ damage Covid-19 can cause might be cumulative, which means each time the damage may become more severe and long lasting.
"This is potentially a game-changer," she says.
"More information is needed but in the meantime, New Zealanders should avoid getting infected if they can because infection with Omicron may not protect you from future infection."
More stories:
The anti-mandate protesters stuck in the South Island
New Zealanders protest against the Russian invasion of Ukraine: in photos
Auckland woman takes her manager to Human Rights Commission over period stigma