This is part of Re:'s Belief Week. From young people who are celibate, to New Zealand's first Wicca church, we take a look at what belief, religion and spirituality mean today. Check out the rest of the stories here.
Avigail Allan, who is a co-founder of Dayenu: New Zealand Jews Against Occupation, alongside her mother, Yael Shochat, came to New Zealand from Israel in 1997.
Avigail says she went into adulthood not knowing her own history as an Israeli citizen - she did not know what a Palestinian was until she was 19.
The mother-daughter duo share their journey of learning the truth about Palestine with journalist Farida Refaat.
When Avigail Allan, now 27, first arrived in New Zealand from Israel in 1997, her mum sent her to Kadimah School, a Jewish primary school in Tāmaki Makaurau.
"It was very strict [and] very religious … Though I was brought up really knowledgeable in my culture and religion, and it was beautiful being connected to that, I went into adulthood not knowing my own history as an Israeli citizen," Avigail says.
"I was brought up on a story about my country that wasn't true."
"​​It was this idea that Palestine was an empty land, that we were the only indigenous people of the area, and that it was always ours," she says.
Last year, we saw protests on Auckland's Queen St in solidarity with Palestinians, following heightened media attention around the occupation.
Tensions were extremely high as Jewish Settlers made attempts to expel Palestinians from their homes in Sheikh Jarrah, Israeli authorities in Jerusalem clashed with Palestinians during the holy month of Ramadan, and the Israeli military fired airstrikes into Gaza.
After a series of solidarity marches, a vigil commemorating the lives that were lost this year was organised by Dayenu: New Zealand Jews Against Occupation.
Speaking out against the occupation of Palestine or Israel's policies is very uncommon within the Jewish community and sometimes even unsafe.
During her first year at university, it was only during a politics lecture that Avigail says she started learning the real history of Israel.
Her lecturer introduced The Nakba, the mass expulsion of Palestinians from their ancestral homeland in 1948.
"Learning that everything I knew was a lie, was very traumatic. I realised some of my friends who studied history at different schools knew more about my history than I did. I didn't even know what a Palestinian was till I was 19."
"I get so angry and so heartbroken over what's been happening in Palestine. The violence only begets violence," Avigail says.
"I know a lot of Jews who go to therapy and say it's like unlearning being in a cult. You have to learn everything again."
Avigail says she experienced feelings of humiliation, betrayal and anger. But it was her Jewish faith that led her in taking her next step, and eventually creating Dayenu.
In Hebrew, Dayenu translates to "enough" or "enough for us". It is also the name of a song that is part of Passover, a Jewish holiday that celebrates the exodus of Israelites from slavery in Egypt.
"One of the key principles of Judaism is pursuing justice. So I was like 'I found out this horrible thing. Now I must pursue justice'."
Establishing Dayenu in 2016 was not just a stand against the occupation, but also a means of protecting other Jewish people from experiencing the same trauma.
"There has never been an outlet or even a space for us to come together because it's not accepted in the community to be even a little bit critical of Israel's policies. It's completely shunned.
"A lot of Jews here can't speak up. It comes out of a place of fear. They'd lose their whole support network. I've heard people say it's harder to come out as Anti-Zionist in a Jewish family than it is to come out as gay. And a lot of people will share that sentiment."
"I really have to thank the Palestinian community in New Zealand. For me to go to a Jewish event here, it's conditional. But the Palestinian community welcomed me without condition."
For Avigail, speaking out is the right thing to do, she says.
"My parents said to me that they never thought apartheid in South Africa would end, they thought it would go on forever. And one day it was over.
"There's not much we can do but we're doing our best. Even if it just means we're coming out on the right side of history."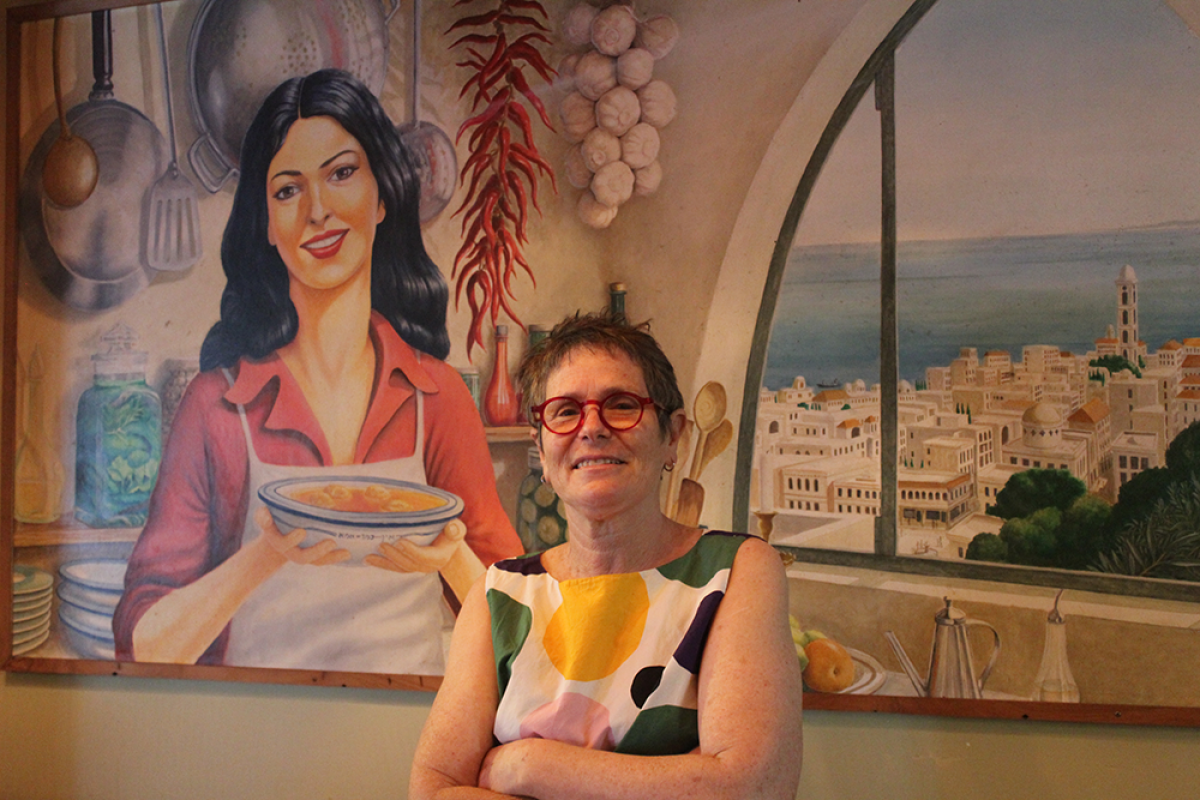 Yael Shochat pictured at her restaurant Ima Cuisine. Photo: Farida Refaat
Avigail's mum, Yael, who owns Ima Cuisine on Auckland's Fort St, says she dealt with a silent boycott from the Jewish community against her restaurant.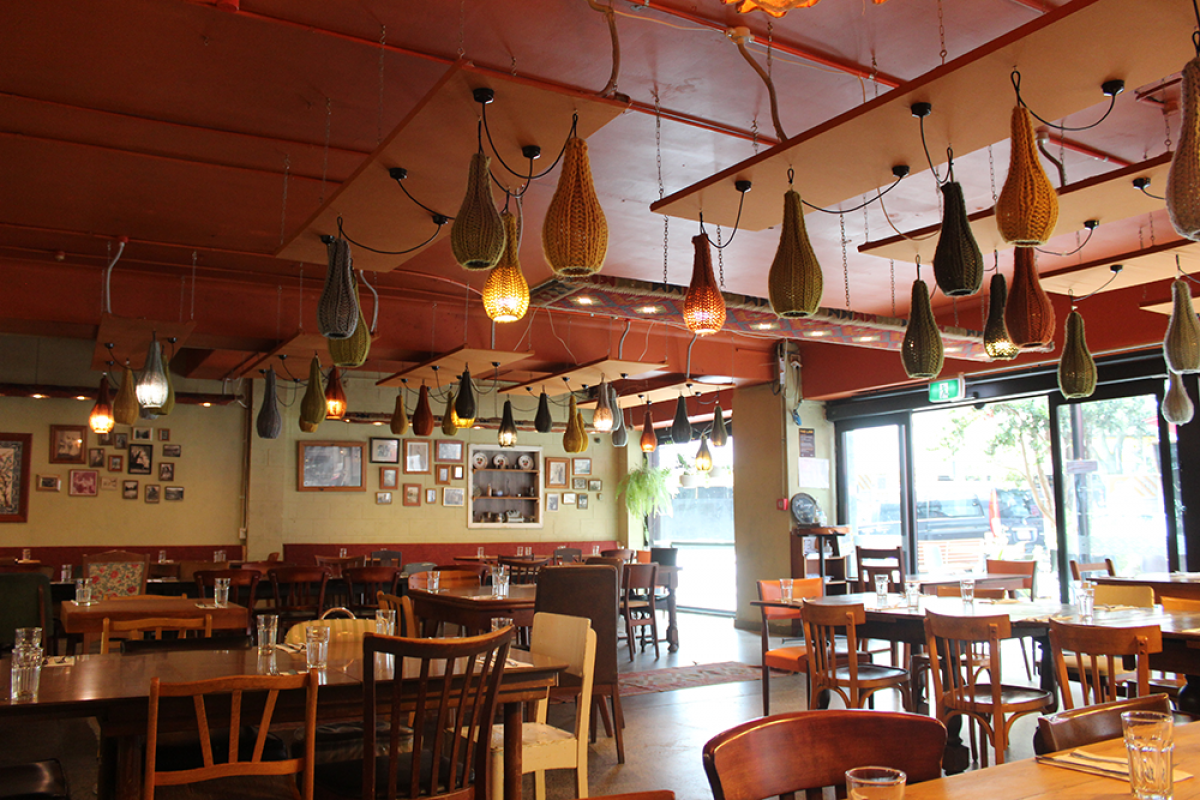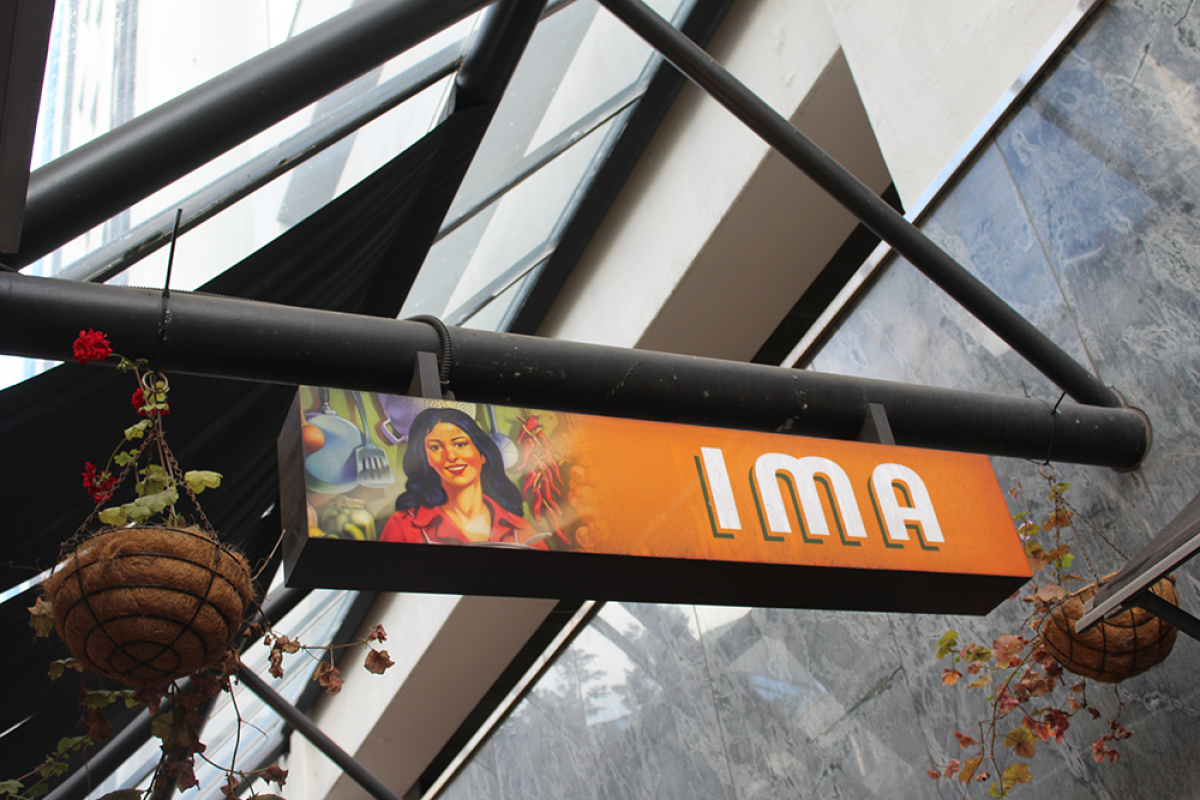 Ima Cuisine restaurant. Photos: Farida Refaat
This happened after the vigil in May 2021, where she was seen in a photo with a banner reading: 'Zionism doesn't equal Judaism'.
"Antisemitism is rife. Jews are terrified. Even if in their heart they don't feel comfortable with what's happening, they don't dare stand against Israel. When we stood up, the word from the community was 'We have to stay together against antisemitism'."
"We should call out antisemitism but we should also call out the racist government of Israel," Yael says.
Yael and Avigail shared parallel journeys in learning about Palestine.
For Yael, meeting Palestinians, particularly a woman named Nagham who she hired to work at the restaurant, was key in her journey.
"We connected very strongly. She's like my daughter, I love her so much. We spent a whole year just talking all the time.
"We'd be working and then we'd sit down for a staff meal and we'd say to them: 'Sorry, we have to keep talking!'"
Their special connection not only changed her heart, but also her food.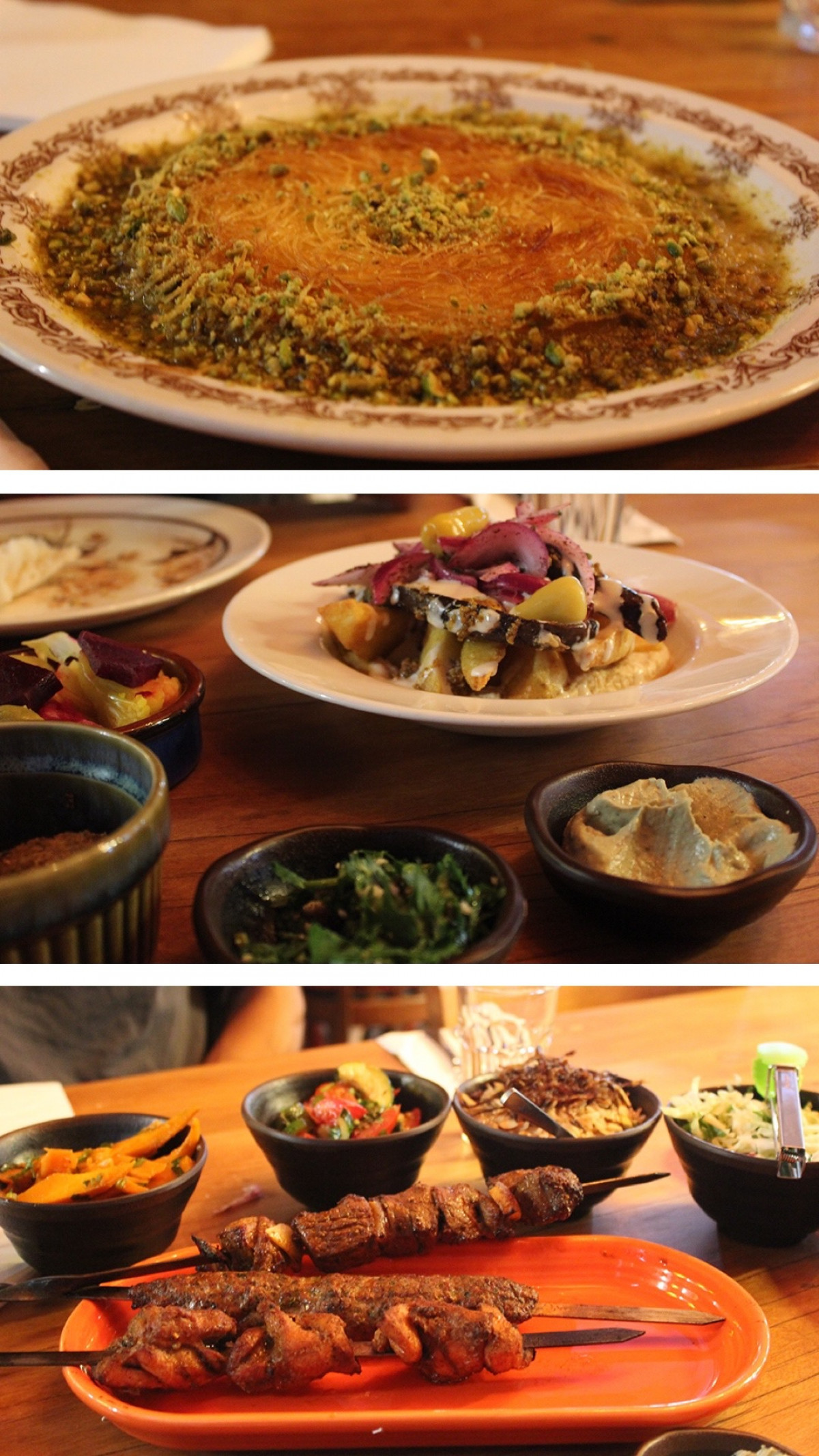 Food from Ima Cuisine. Photos: Farida Refaat
"I love cooking for Palestinians. It's all I live for. I make good Palestinian food and the most important customers to me are Palestinians."
After a year of constant talking, Yael and Nagham made the decision to visit Israel and Palestine together.
"She came with me on our Memorial Day and then I went with her to the Nakba rally. The first time we went to Ramallah together we were really nervous. I was shitting myself. I wasn't allowed to be there. It's illegal. We were so terrified.
"I met her family over there. Nagham's mother is incredible, such a free spirit. We're so close now. Her family is like my family."
Yael says uprooting what she's been indoctrinated with has been quite a process.
"Avigail said to me once: 'you're not a Zionist'. I go 'what do you mean?' She said 'do you believe it's a state only for Jews?' I said 'no'. She said 'then you're not a Zionist'. Just to say those words, out of my mouth – it took me years."
"You don't understand the brainwash that we go through. It's not your own thoughts. My friends, who are super clever people, are so brainwashed."
In Israel, turning 18 means mandatory conscription into the Israeli Defence Force (IDF) for two to three years.
Yael managed to avoid it and says: "We're destroying ourselves."
"Sending 18 year olds into the IDF and policing these checkpoints, they're humiliating Palestinians. It's turning us into this ugly, violent society. We are doing so much of what was once done to us."
Having lived in Israel and understanding the complexities of the occupation, it's much harder for Yael to have hope for change.
"The Palestinians are extremely resilient. I admire them. They're so amazing. Their spirit is so strong. But it's because they're oppressed. And we're the oppressors. An oppressor's spirit is rotting. We're rotting and they're becoming stronger."
"There's a big movement in America of young Jews who are Anti-Israel coming together," Yael says.
"I think pressure will work. Pressure worked in South Africa. Maybe it will work there"
Top image: Avigail Allan and Yael Shochat at Dayenu vigil in May 2021. Photo: Farida Refaat
More stories from Re:'s Belief Week:
"It's not about not getting sex. It's about not wanting sex, like at all right now."
"Why not turn everything you can into a sculpture? Go forth and be silly."
Pā Cruz opens up about the reality of being a modern-day priest.