Nakba day is a celebration of resistance, Wajd Sameer says.
The 24-year-old Palestinian New Zealander has co-organised an event in Wellington on Nakba Day.
Events are taking place over the weekend all over Aotearoa for Nakba Day - a day to commemorate the Nakba, which refers to the mass expulsion of Palestinians from their land in 1948, when the State of Israel was created.
"For the event I co-organised, I wanted to celebrate our culture," Wajd says. The sold-out event will have musicians, poetry readings and politicians would also be at the event.
"When we stand for the Palestinian people, we're not just standing for the people in Palestine, we're standing for indigenous people and for tangata whenua in Aotearoa.
"It's about standing for all indigenous people all over the world and everyone who has been marginalised."
Palestine Solidarity Network Aotearoa chair, John Minto, says "it's really important for New Zealanders to stand up for human rights anywhere in the world".
"Palestinian human rights is the human rights issue of this generation right now. It is a weeping sore on the human body and it's something that has to be addressed," Minto says.
Last year, Re: spoke to people attending a Nakba Day rally in Auckland.
Here's what they had to say.
On Saturday May 15th The Palestinian Solidarity Network of Aotearoa organised a Nakba Day rally in solidarity with Palestinians and the forced evictions they are currently facing in Sheikh Jarrah, East Jerusalem.
May 15th marks what Palestinians call the day of "Al Nakba" which translates to "the catastrophe". It refers to the mass expulsion of Palestinians from their land in 1948, when the State of Israel was created.
The circumstances Palestinians have faced since the Nakba, until now in Sheikh Jarrah and Gaza, have sparked protests across the world. People also took to the streets in the US, Canada, Australia and the UK and many other countries on Saturday, commemorating the Nakba and standing in solidarity with Palestinians.
Re: spoke to people attending the rally in Auckland.
Nader Ghamri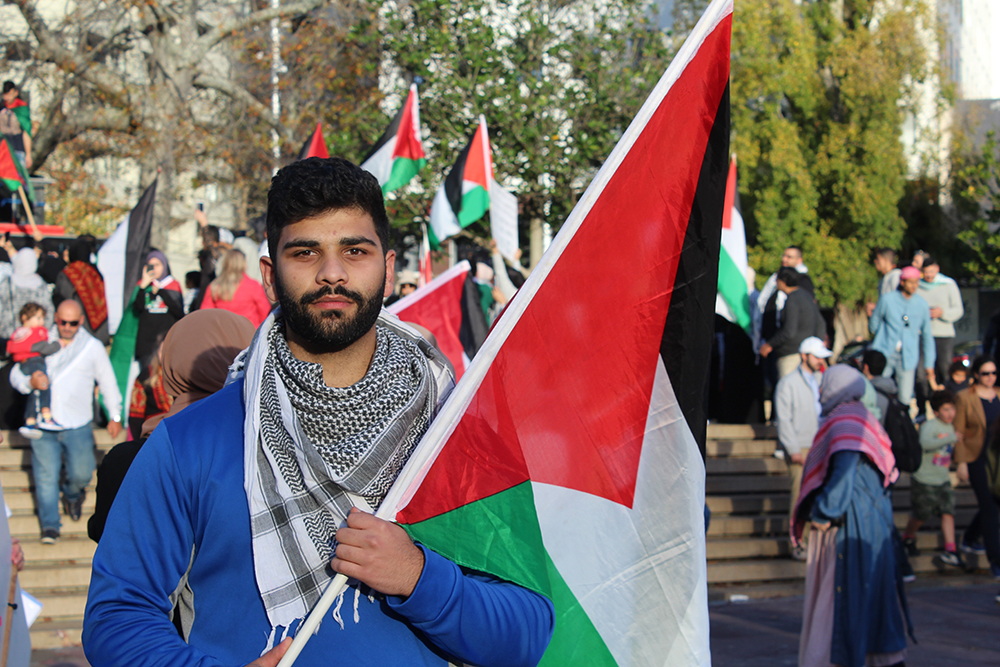 The keffiyeh is a scarf that has grown to be synonymous with the Palestinian struggle for self-determination and liberation. The patterns represent the connectedness of Palestinian cities no matter how far they are. If one city suffers, we all feel it. It's really a symbol of solidarity and our way of life.
I've seen people from all walks of life today, it's amazing. They recognise the true meaning behind the Palestinian struggle – it's about equality.
There's definitely been a change in the social and mainstream view of Palestine. I credit this sudden uproar to social media. We no longer have to rely on mainstream media's perspective. We have first-hand evidence, coming straight from people actually living through oppression.
Calling it 'clashes', when a child's home in Gaza has just been demolished, is completely unreasonable. Palestinians are not just figures that randomly die. We are being wiped out.
My grandparents would often tell me stories about how they had Jewish and Christian neighbours, and all lived in harmony. We just want that harmony back.
Palestinians - we live for love, self-determination and prosperity.
Saleh Ayyub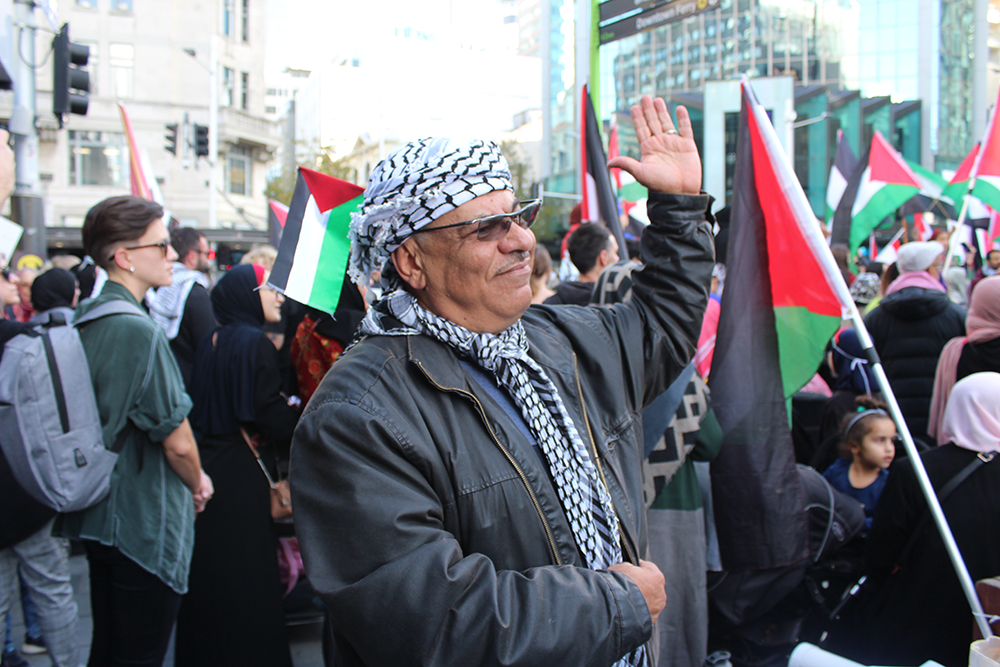 I would love to see Palestine the way it was in the 1920's – where the Jews, the Christians, the Muslims were peacefully coexisting.
Ayham Ghalay
For anyone who doesn't know much about the conflict between Israel and Palestine, the best place to educate yourself is by looking at history. It's easy to put blame on either side depending where you look.
I don't excuse any kind of harm towards anyone. That being said, Palestinians are suffering on a much wider scale. They have no resources, especially compared to Israel.
This has been an ongoing issue for years but the reason why it's so big right now is that for the very first time, we are our own media. You can't fake it, you can't change it. It's real live footage of what's happening.
Every year that passes we are seeing more and more of the truth. That's why today has been the biggest turnout we've ever had in New Zealand for Palestine.
Minas Al-Ansari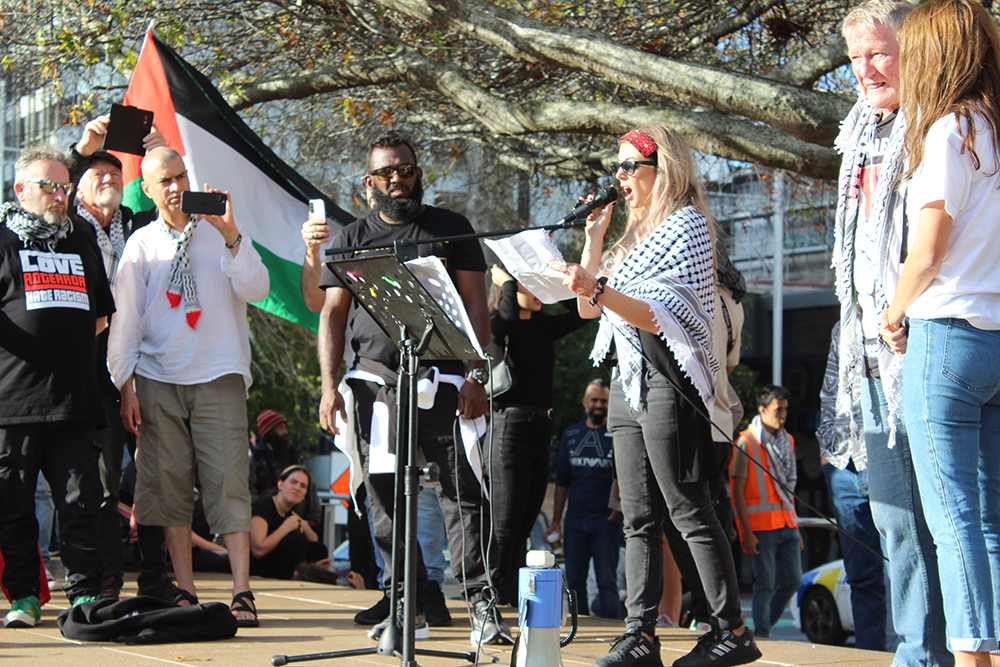 This is not a conflict, it's a genocide. This is not just occupation – it is land theft and colonisation.
Sheikh Jarrah needs you. Gaza needs you. Palestine needs you.
Kholoud & Huda Sharaia, and their father, Mamoun (not pictured)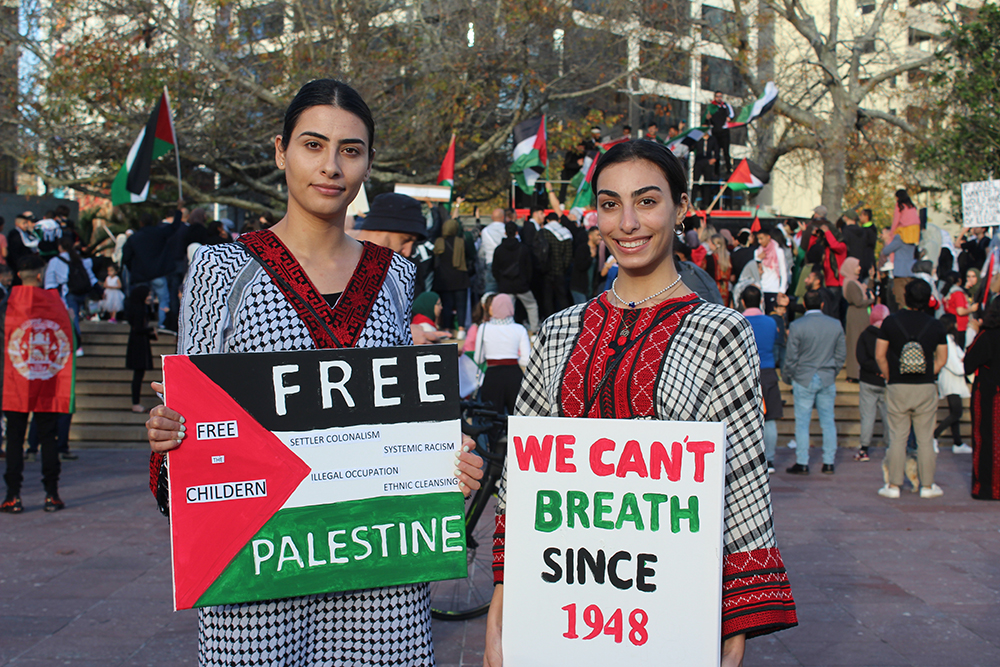 Kholoud:
They're killing our children, they're stealing our land. We have nowhere to go. My own dad was kicked out of his home in Jerusalem in 1967. He and his family had no choice but to migrate from Palestine to Jordan on foot. They had to settle in a refugee camp and start their lives from scratch.
It's hard to have that feeling as a Palestinian. When people ask me where I'm from – I hesitate.
I'm not saying that Jews are not suffering from this illegal occupation, but the Palestinians are suffering far more because they don't have resources. It's an Israeli military against civilians that have what in comparison? Rocks.
How is the world just sitting there watching while there's live videos of bombs being dropped on innocent civilians?
All we want is peace on both sides. A solution that pleases everyone – not just Israel.
Huda:
People in New Zealand should be able to connect with this issue because just like how colonialism is part of history in New Zealand, it's what has been happening in Palestine for generations.
My family in Jordan are still subject to the repercussions of colonialism because of the limited access to resources, till now 50 years later.
Mamoun:
Despite all the difficulties Palestinians have suffered, they still have hope. The perseverance of the Palestinian people is extraordinary.
Our cause is built on equality – that's why people stand with us. There is definitely hope, but it will take time to see change.
Golriz Ghahraman
,

Green Party MP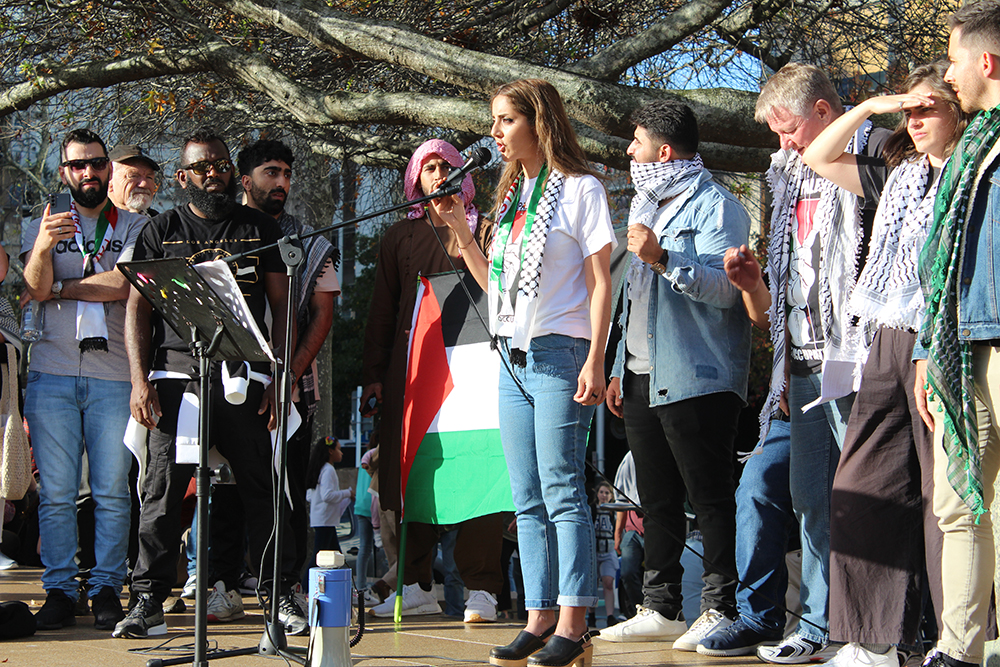 Today we will raise the voices of the victims of Israeli oppression and violence.
Being denied statehood is a denial of humanity. We must recognise Palestine's statehood – that's the start.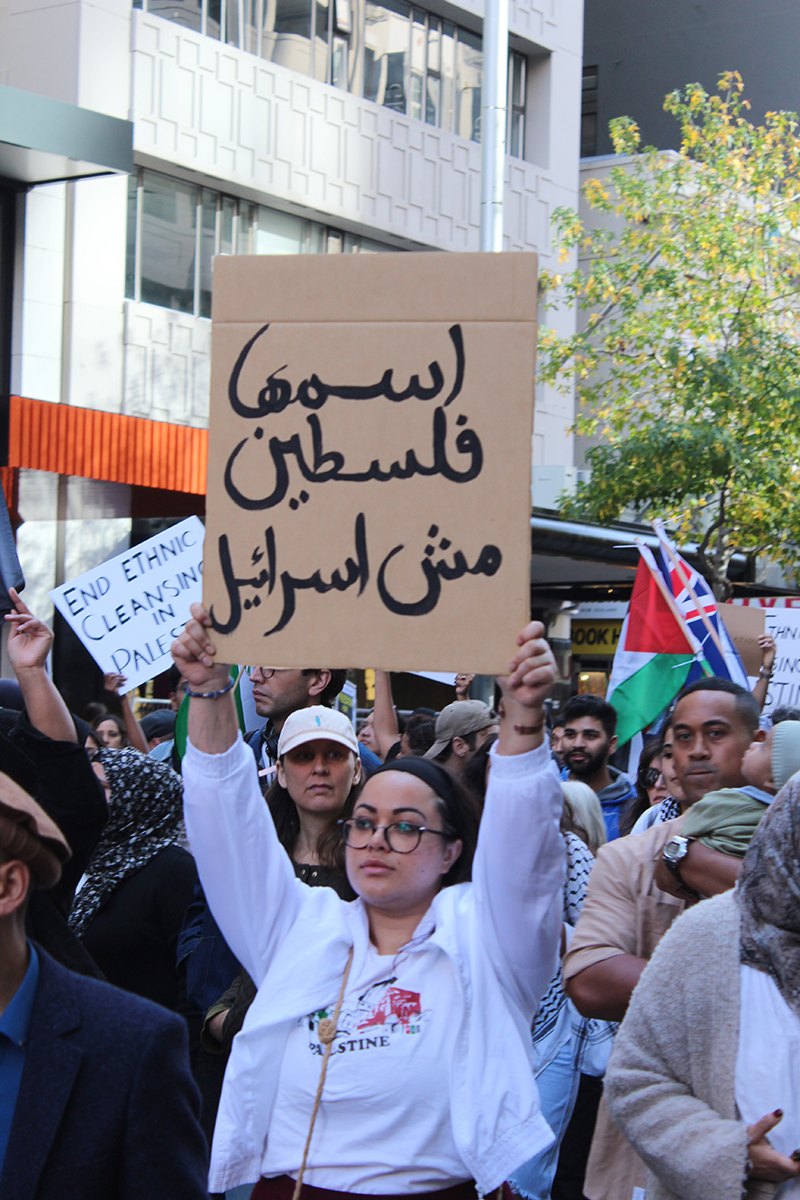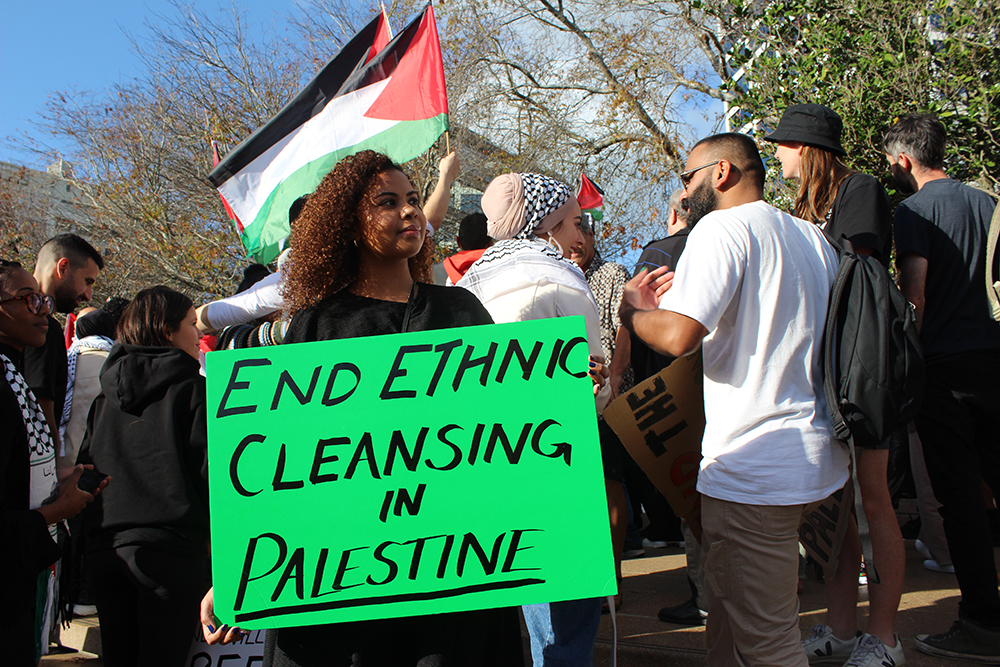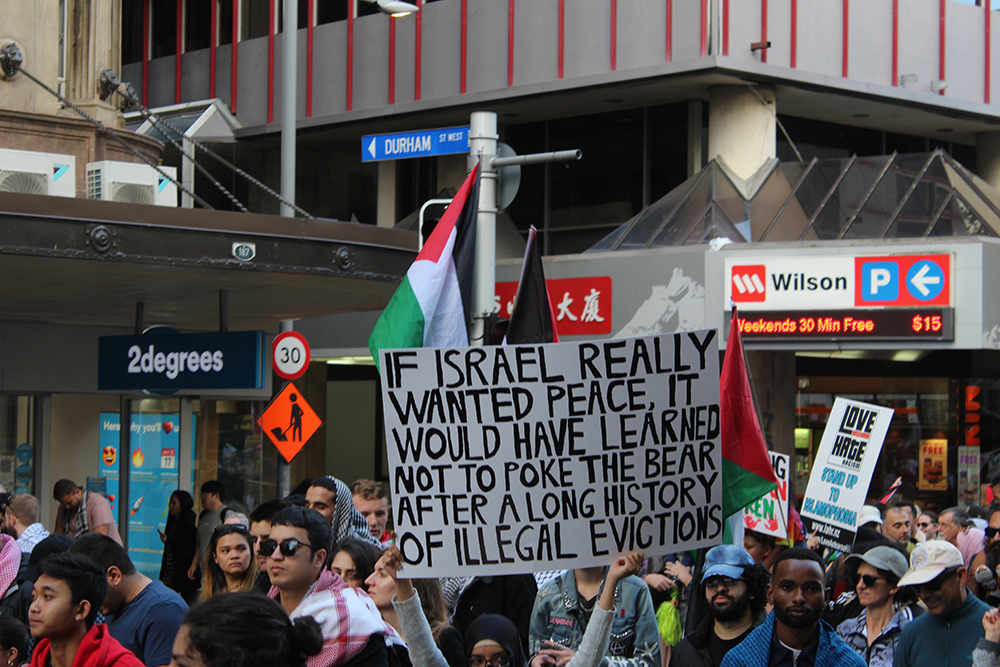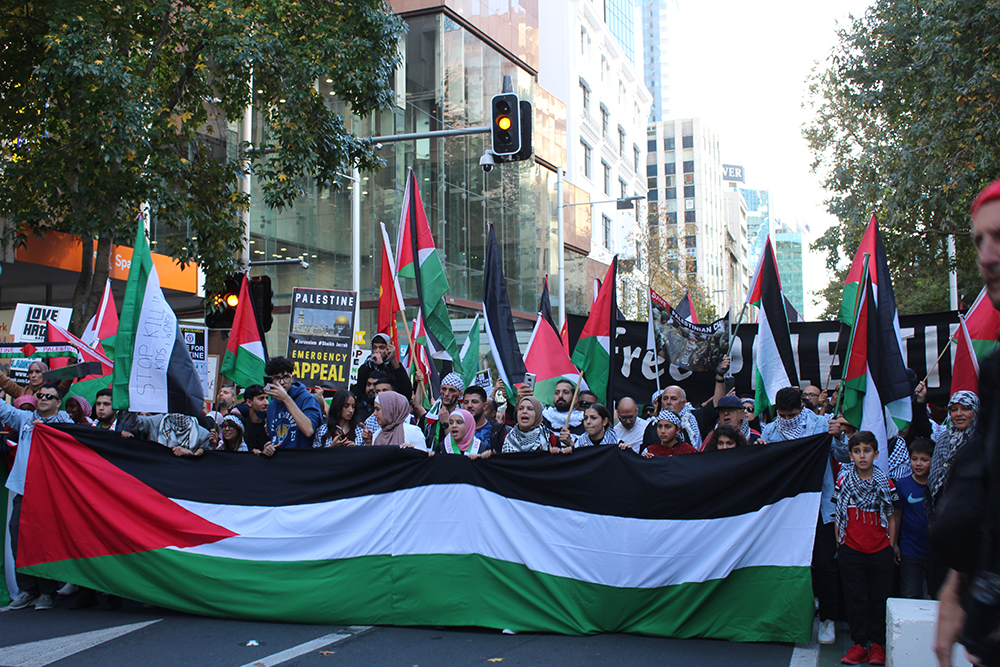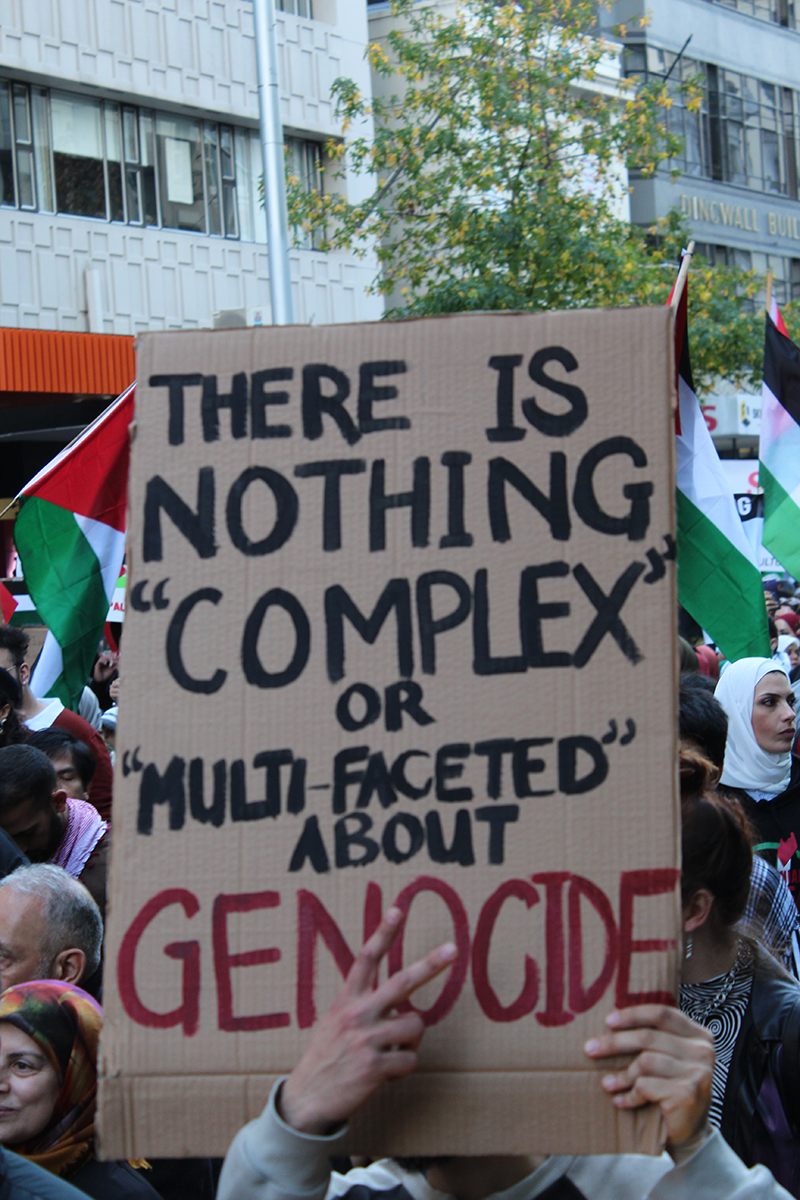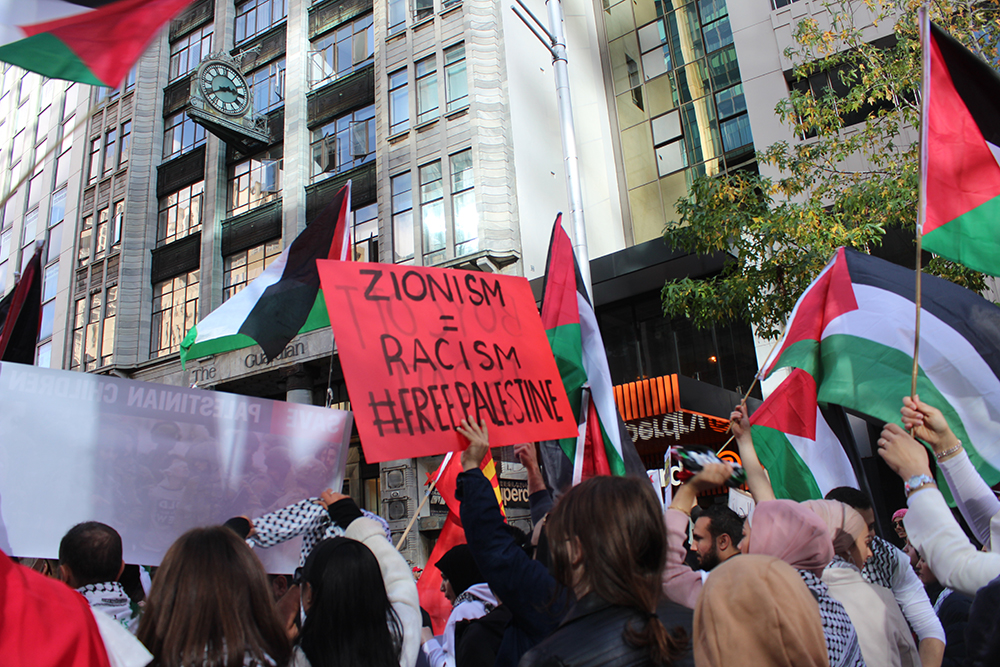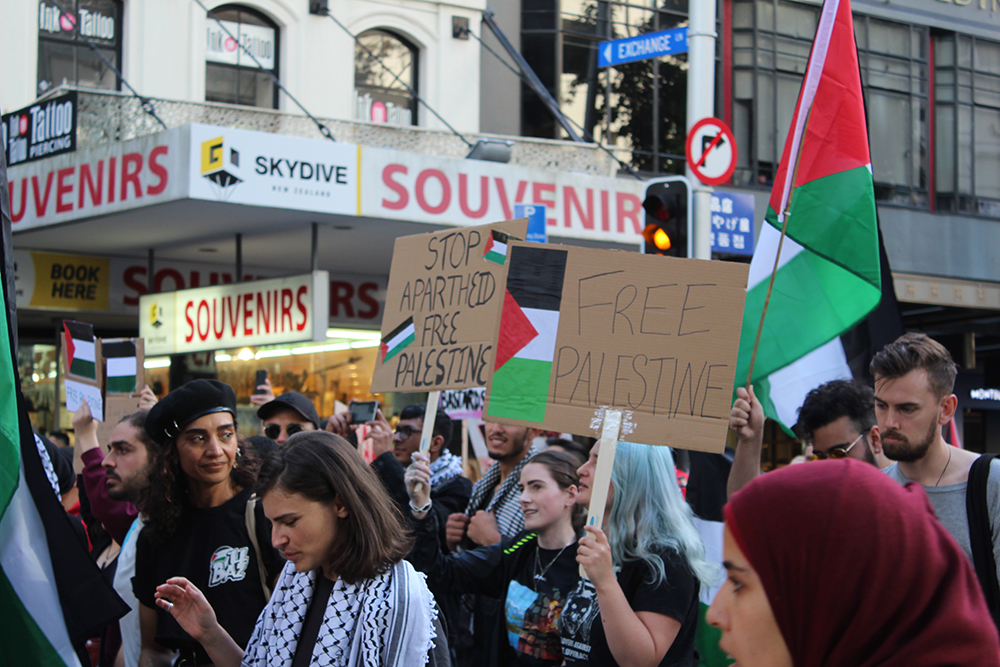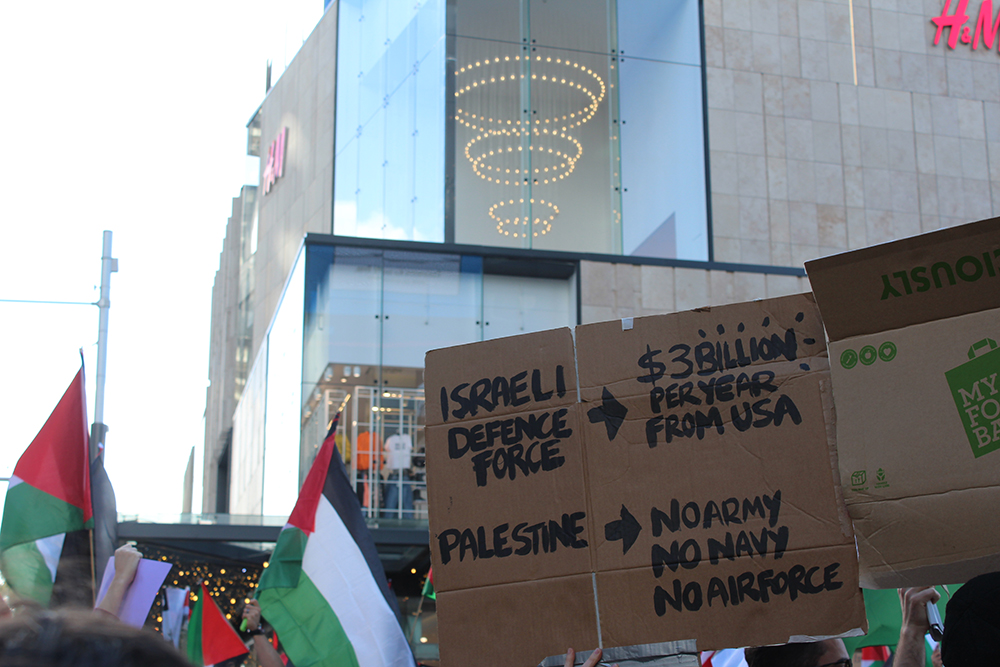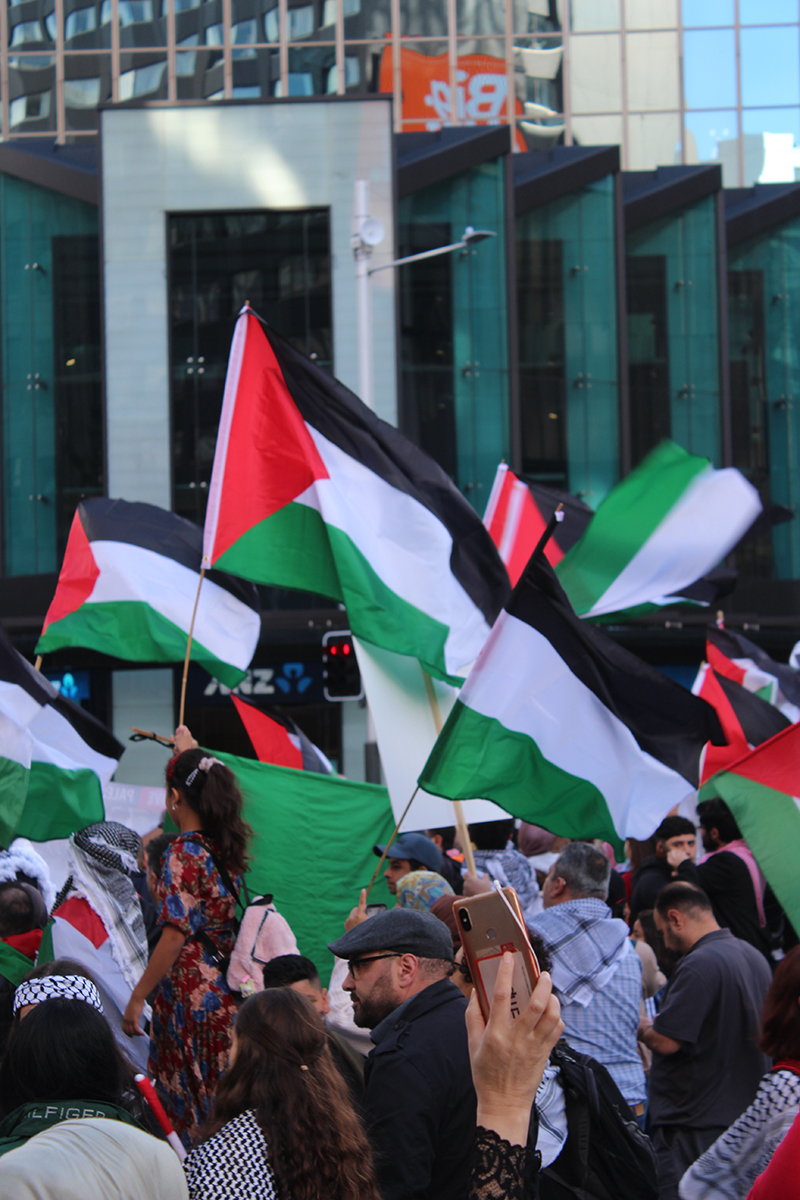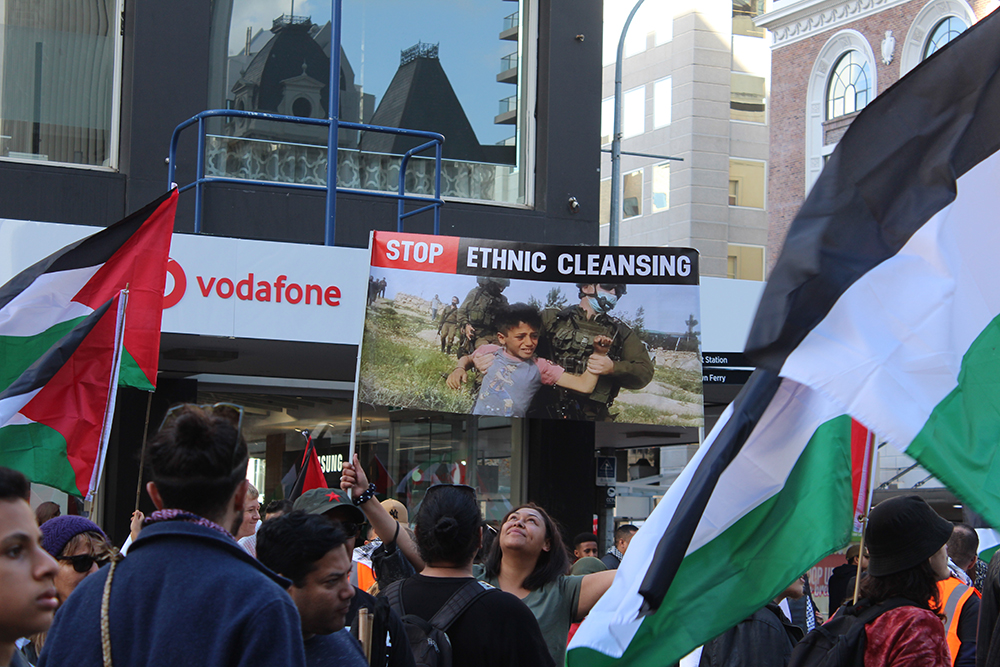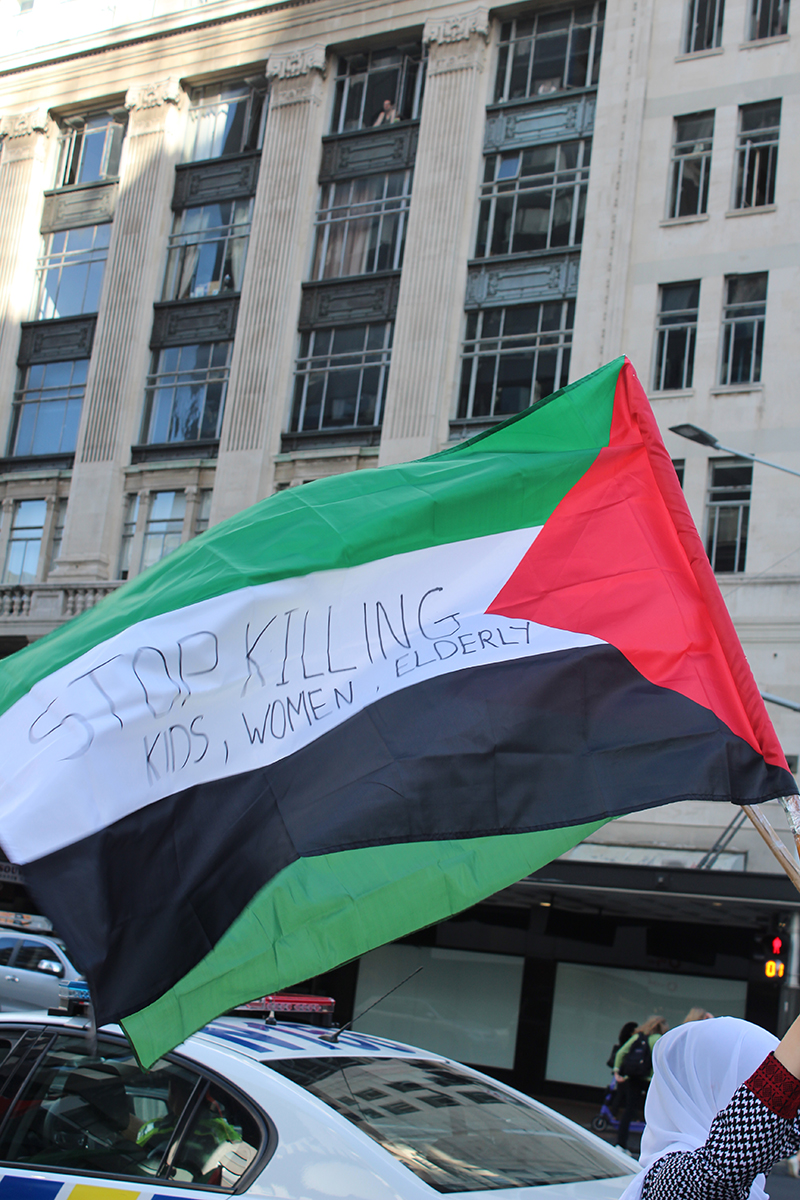 More stories: