The makeshift wharekai and kitchen at the Ihumātao occupation is full of activity. People stream in and out of the gazebo tents carrying trays of clean dishes. Boxes of donated fresh fruits and vegetables sit among piles of sandwiches and bowls of warm seafood chowder.
The ringawera (kitchen hands) are wearing gumboots and some have phone headsets to communicate with Makaurau Marae down the road, the logistics centre of this highly organised operation. Almost everyone is either too busy or too humble to be interviewed. From the wharekai you can see clusters of colourful tents watched over by a constant police presence, a high visibility reminder of the weight of this occupation.
Over the last month, the nation has become increasingly aware of the long and complex history leading up to this scene.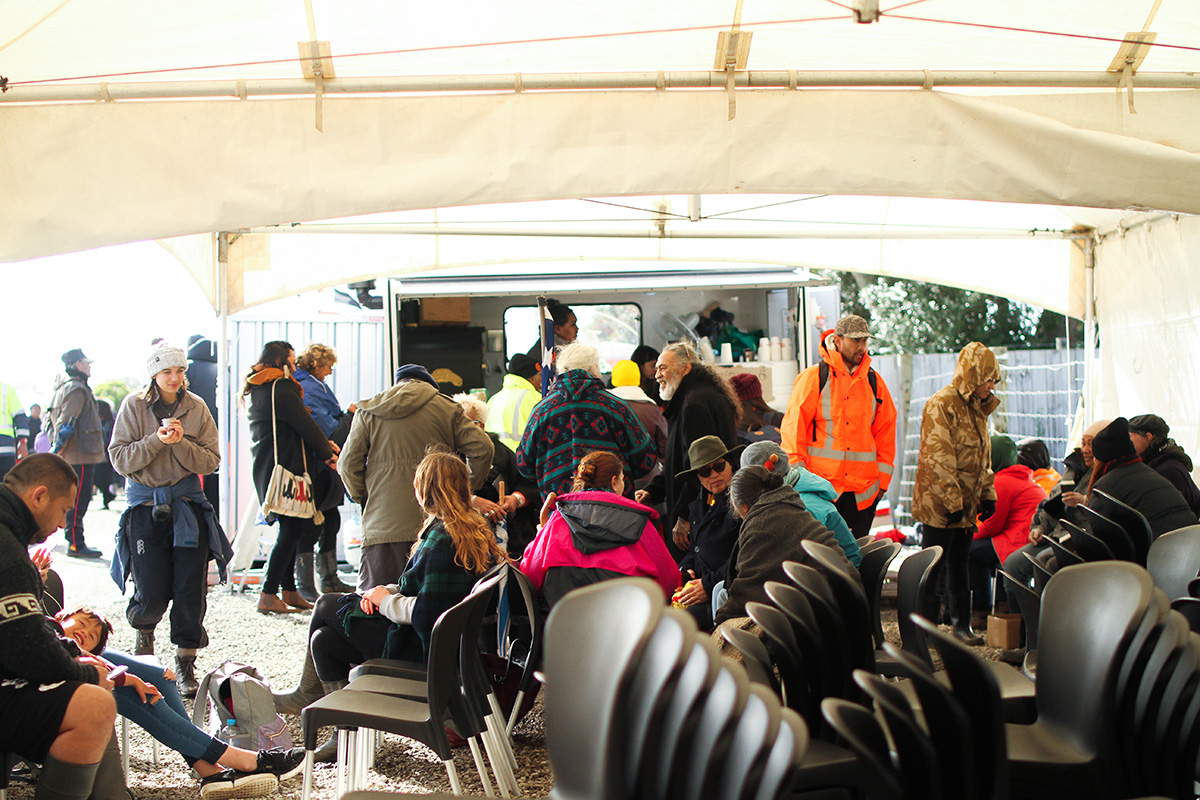 Ihumātao is one of the first places that Māori in Tamaki Makaurau settled and was fertile land for local Māori for hundreds of years. It was confiscated by the Government in the 1860s as part of the invasion of the Waikato. An attempt by Auckland Council in 2012 to turn the land into a public space was shut down by the Environment Court and the land was eventually sold to Fletcher Building. SOUL (Save Our Unique Landscape) has occupied the site since 2016 in opposition to Fletcher's plans to build 480 houses on the site.
Since an eviction notice was served and police moved in on July 23, a rotating team of local and visiting ringawera have worked around the clock to provide free food and drinks to everyone.
Kai has been a talking point for many people who have been at the occupation. It is one of the many ways that this movement differs from a typical non-Māori protest and shows the way that tikanga Māori is at the heart of it.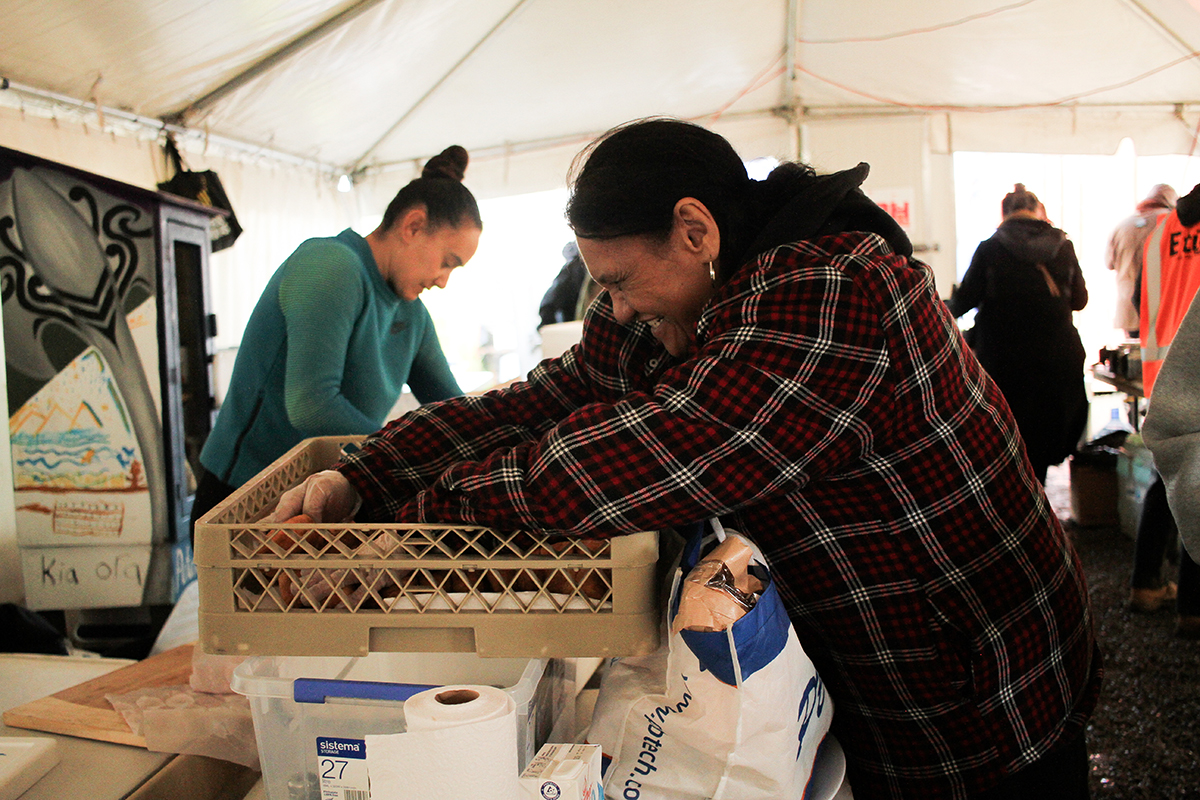 Nikki Pihema, mana whenua of Ihumātao is part of the rotating kitchen team, she describes how the concept of manaakitanga is at the core of the Ihumātao occupation.
"Most times people don't see us because we're in the back, but that's how we show our love to people, with food."
It's love through boil up, hāngī, seafood chowders, sandwiches, sausages, stews, chow mein, fried bread, cakes and more.
Kylie Tawha, mana whenua of Ihumātao has also been helping in the kitchen. She notes that the set up follows a traditional marae style with the whare kai next to the marae ātea where visiting iwi, activists, government ministers and local celebrities have been welcomed by mana whenua over the last four weeks. Poetry has been shared, waitata sung and solidarity formed. Wharepaku are situated further away.
"It's been designed like this for a reason, so obviously you can't have the toilets too close to where we're cooking the kai and that's the same on our marae, the wharepaku are away."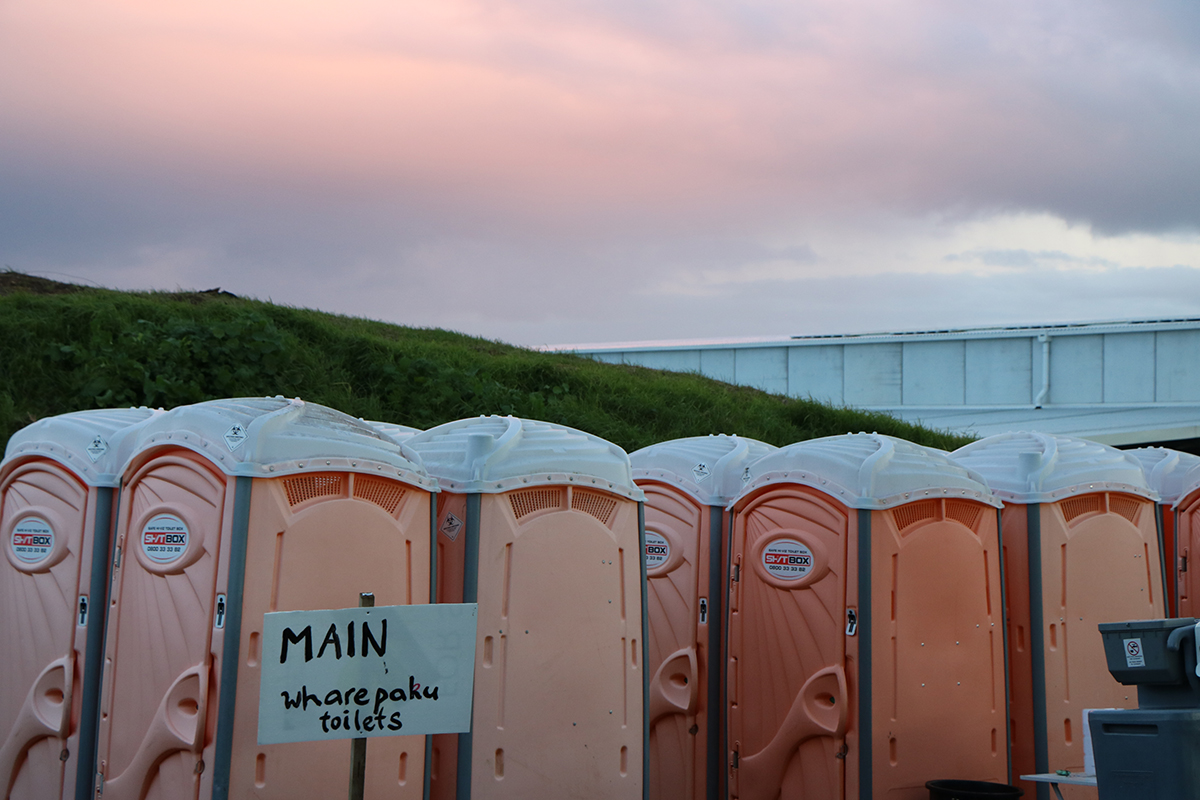 Normally you'd be hard pressed to find a coffee machine at a marae but at Ihumātao you will find a fully operational coffee cart. Reflecting, perhaps, that although this is a Māori centered movement, it is also taking place in coffee-addicted Auckland.
The cart is run on a koha basis by volunteers using donated equipment and coffee supplies. Volunteers had come from as far as Wellington to lend a hand in the coffee cart and wharekai. Everyone is welcome at Ihumātao.
"It's been overwhelming for us. People we don't even know, that we've never seen in our life, just coming and helping. They just ask what they can do and they just get straight into the mahi", Kylie says.
For mana whenua at Ihumātao, kai and the volunteer ringawera that prepare it will play an important part in sustaining an occupation which shows no sign of being over anytime soon.
"We don't know how long we're here for, we're here forever."
Erueti Rakena, a kaumatua from Makaurau Marae was born and raised at Ihumātao. He says that cooking is a particular strength for the mana whenua of Ihumātao.
"We talk kitchen talk and we do kitchen work, if we're going to show people how strong we are we show them with kai, we look after them, we host them."
"That's the resistance that we want to show."
According to Erueti the first Saturday after the police moved in was the biggest event that their marae had ever had to cater for. An estimated 20,000 visitors turned up to the occupation and they served around 2,500 plates of hāngī.
He hopes that the presence of kaumatua such as himself and younger mana whenua working together shows solidarity between the different generations, challenging the perception that what is happening at Ihumātao is a clash between young and old.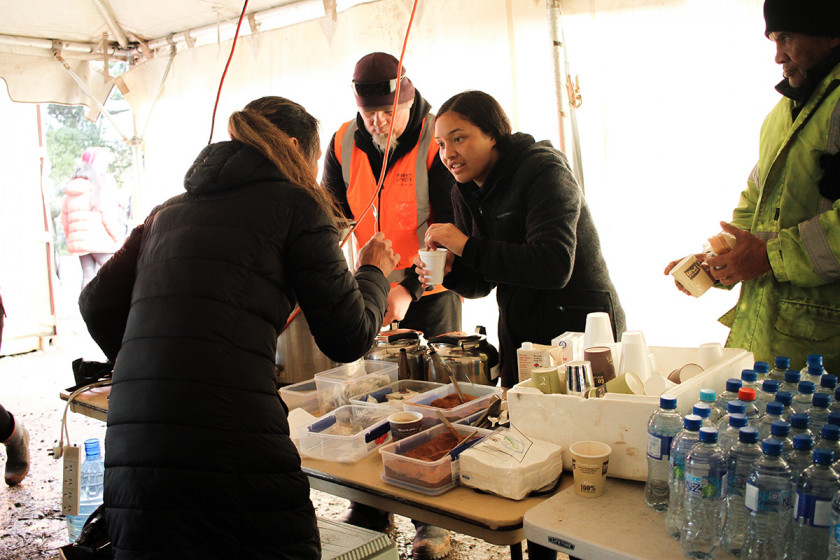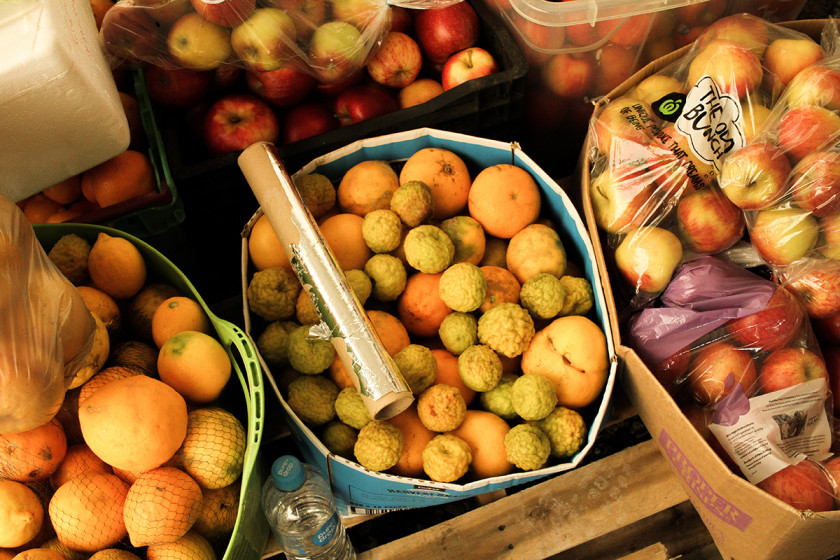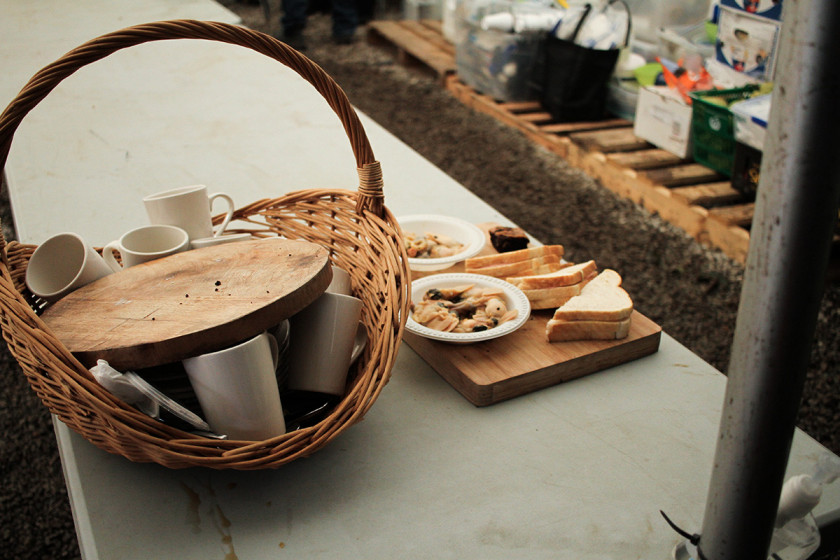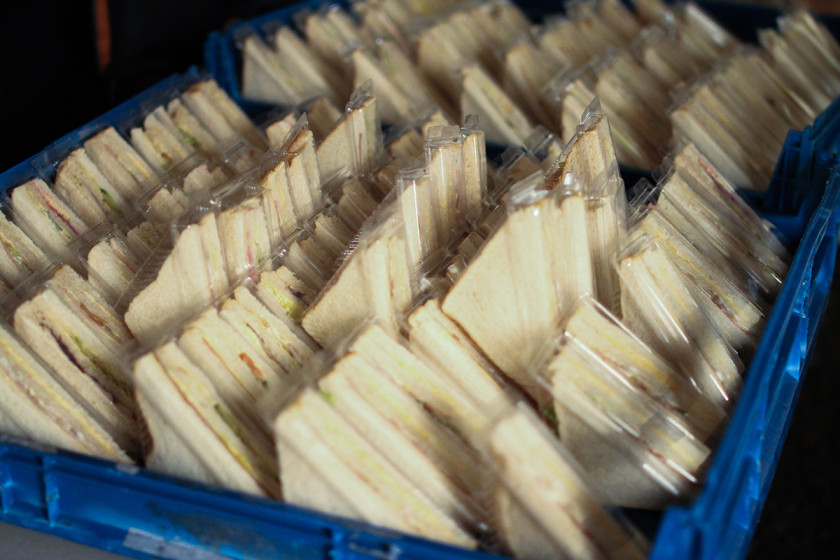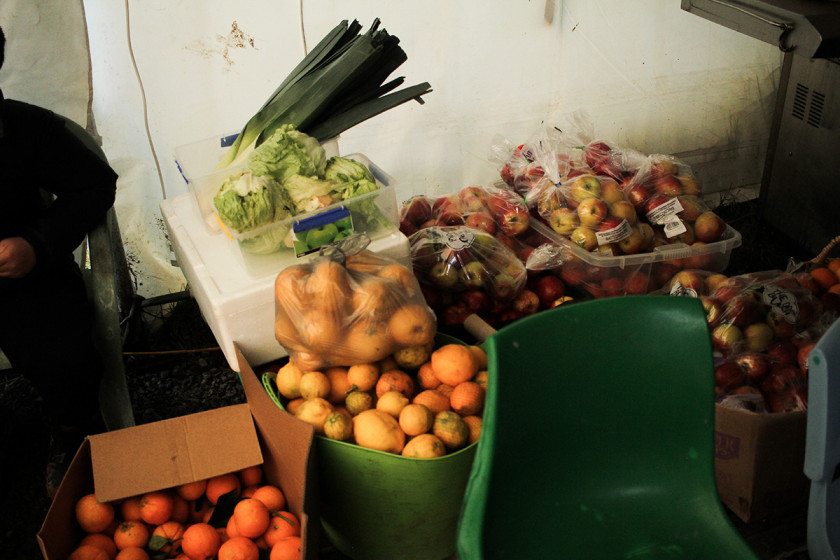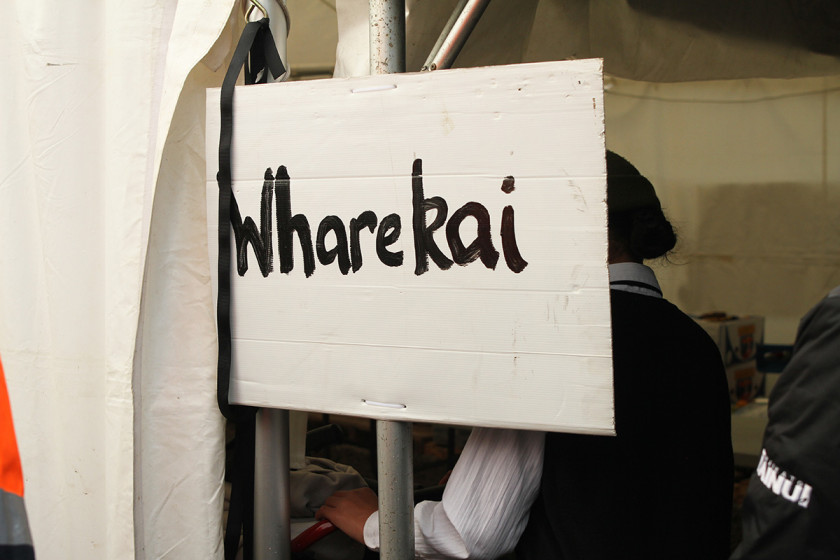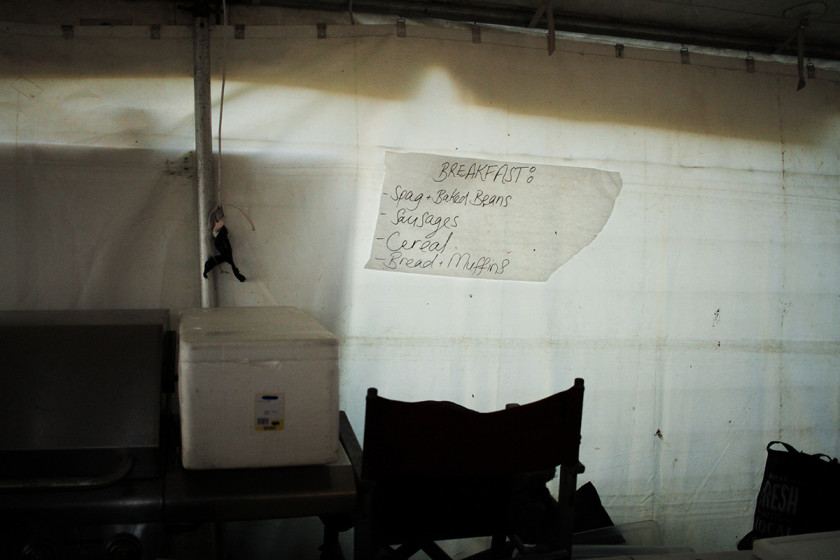 Also helping in the kitchen are mana whenua Solomon Tumai-Totorewa 14, Lincoln Tuki 13 and Te Puawaitanga Tawha 15. They were enjoying the chance to eat Māori food like hāngī, boil up and fry bread, things they say they don't get to eat often.
"It's nice because we're always having marae food", Te Puawaitanga says.
These three are certain about why they're here. They're challenging the long line of ongoing injustices faced by their people at Ihumātao and Māori all around the country.
"It's sad because they polluted our awa, our moana and they took half of our maunga away and they're building buildings closer to our papakāinga and now they want to do this. I reckon we've already gone through enough pain."
Words by Charlotte Muru-Lanning
Photos by Nahyeon Lee