The Disability Rights Commissioner is launching an inquiry into the support of disabled people during the Omicron outbreak.
This comes at a time when members of New Zealand's disabled and immunocompromised communities say it's time for their voices and needs to be taken seriously.
Finn Hitch, 20, lives with chronic fatigue syndrome and fibromyalgia.
Fibromyalgia is a disorder where people experience widespread muscle pain and tenderness. People with fibromyalgia can also experience fatigue, sleep, memory and mood issues.
Their severe fatigue and mobility issues caused by their disabilities can make it hard for them to cook, clean or do other activities.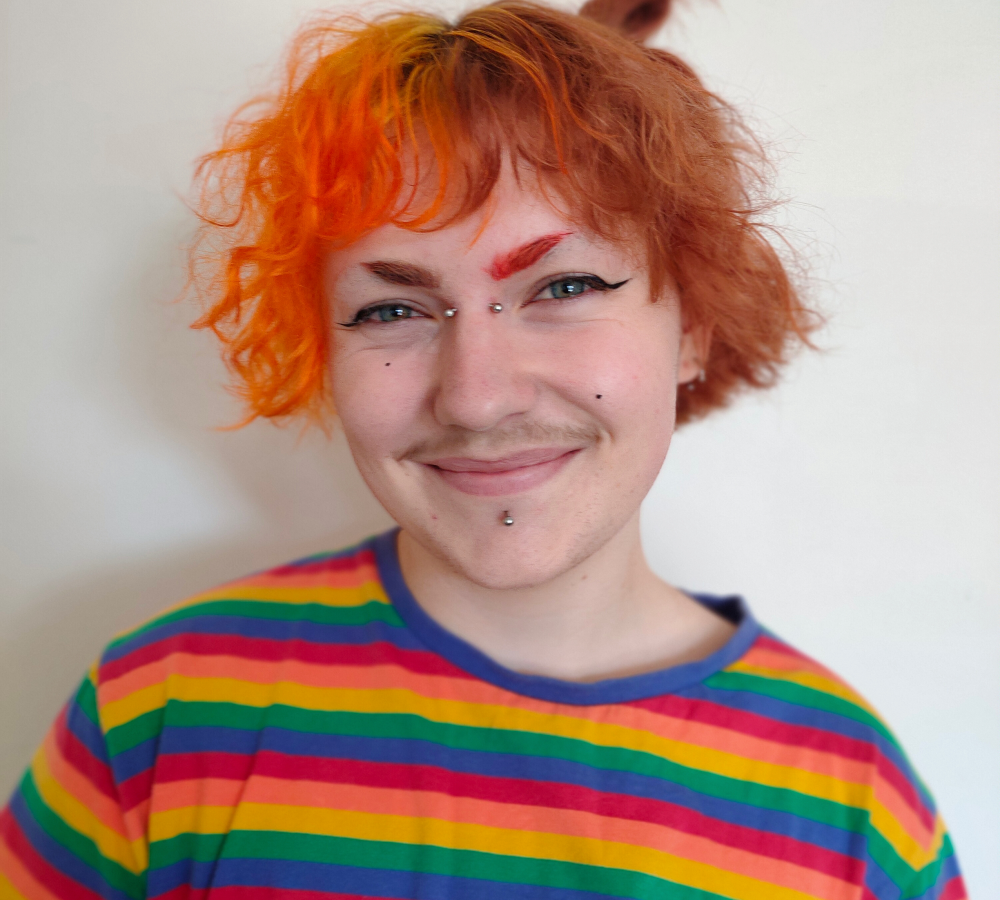 Photo: Finn Hitch
With the Omicron outbreak putting unprecedented pressure on the healthcare system, Finn said they have been left to fend for themself without a carer.
"Because there is so much demand, disabled people who had access to carers and support previously are now being denied, or having their carers completely disappear and not being told why or when one will be available again," Finn said.

View this post on Instagram
"It's insane to me that we're now letting disabled people sit in their homes in a pandemic and not be told what's going on.
"I think disabled people, now more than ever, feel like we are being thrown to the wolves."
'It's getting harder and harder to feel comfortable going outside'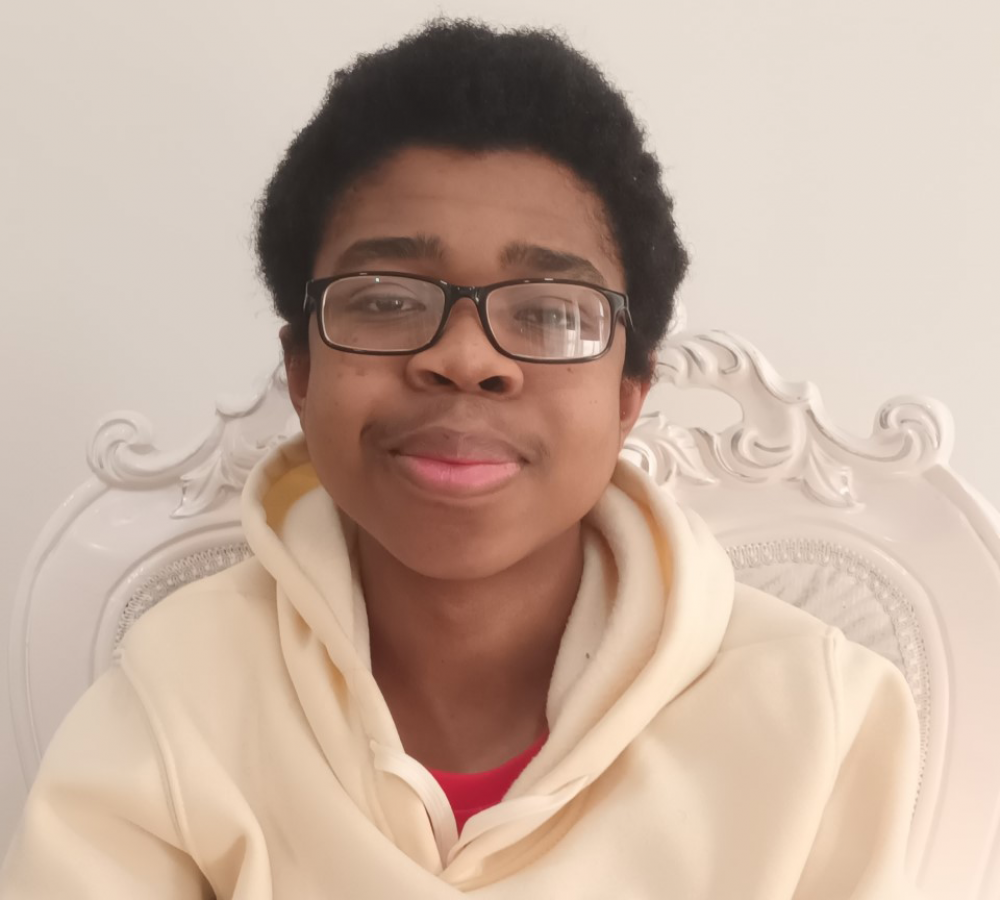 Photo: Ayolabi Martins
High school student Ayolabi Martins believes there hasn't been enough thought put into how immunocompromised people can move about their community without fear.
"Such individuals seem to just be left entirely on their own to decide whether they'll risk going out or not," the 17-year-old said.
Ayolabi has a rare autoimmune disorder called Chronic inflammatory demyelinating polyradiculoneuropathy (CIDP).
CIDP is when the body's immune system attacks myelin, which insulates and protects the body's nerves.
It can cause weakening in arms and legs, loss of reflexes, and balance making it hard to walk.
Ayolabi uses a wheelchair to get around but has felt uncomfortable going into public spaces since restrictions have eased during the Omicron outbreak.
Last Thursday, it was announced that Covid-19 cases and household contacts would only need to isolate for seven days.
Ayolabi said he feels nervous thinking about how many people are out in the world that are Covid-19 positive.
Especially now that healthcare workers are being asked to work when they are still Covid-19 positive, he said.
"If we went completely back to the way things were, 20 percent of the country would be isolating and that's not good economically, I understand that.
"But I do think more considerations need to be made to protect immunocompromised people."
"It's getting harder and harder to feel comfortable going outside. I just hope the government starts taking the wellbeing of disabled people more seriously," he said.
Moving away from protecting the vulnerable to 'survival of the fittest'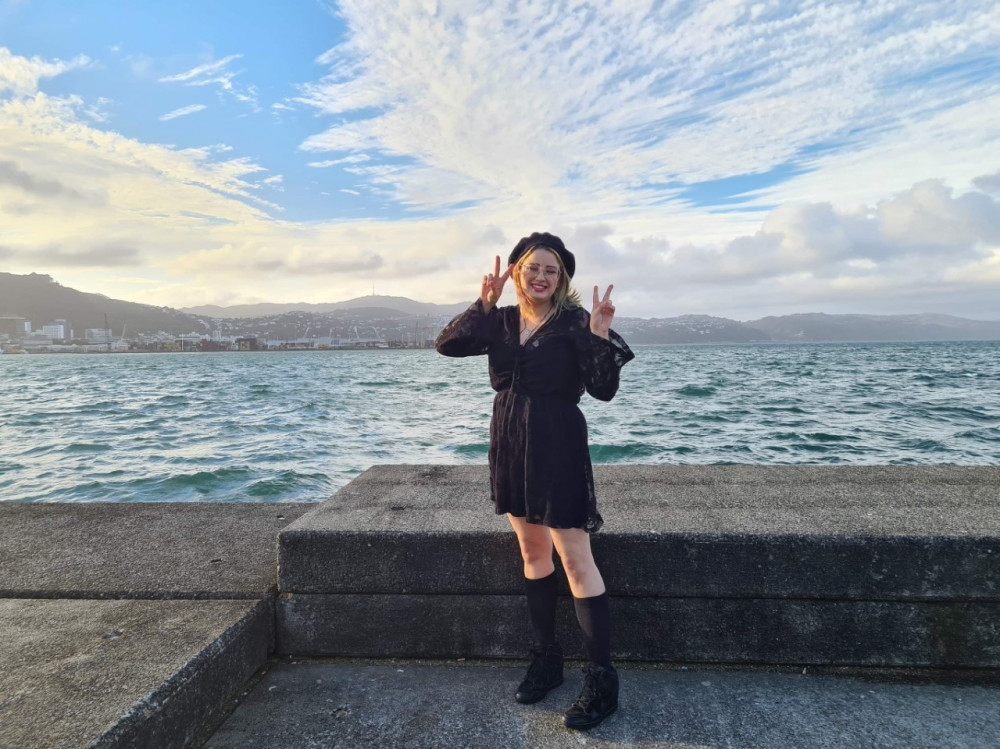 Photo: Shannara Hill
Victoria University environmental studies student Shannara Hill lives with Crohn's disease - a type of inflammatory bowel disease (IBD) that can cause severe abdominal pain, diarrhoea, fatigue, weight loss and malnutrition.
Shannara is immunocompromised because the medication she takes to manage her symptoms suppresses her immune activity to prevent the disease from flaring up.
Because of this, Shannara said she hasn't had much contact with people outside of her flat, aside from the odd doctor's appointment or to get necessities.
"There's not really a situation I can put myself in while feeling safe," she said.
"Sometimes I just feel really lonely, and maybe I should just give up and go out there and go for it. But at the same time, I don't want to do that because I have no idea how my body will respond to Covid-19."
Shannara said she feels like the country has moved away from structures that protect the vulnerable to a structure that feels like survival of the fittest.
"The number of times I have been told, 'oh well, everyone is going to get it eventually. We'll be fine.' But I don't know if I will be fine. That's what's scary.
"But it feels like the majority doesn't really seem to care. They just want to go back to normal at the expense of immunocompromised people."
With this inquiry, Shannara hopes, at the very least, it will legitimise the concerns of disabled and immunocompromised people.
"I just hope that our voices are prioritised, because at the moment, it feels like we are being sidelined."
Support for people who have vaccine reactions
Jeremy*, who wanted to remain anonymous for his safety, wants to see more support and compensation for immunocompromised people who experience adverse reactions from the vaccine.
"I 100 percent support the vaccines and the science behind them, but there's just nothing there for people in my group to get help if something goes wrong," he said.
Jeremy experienced adverse side effects following his second Pfizer vaccine that lasted four months.
During this time he said he lost 14 kilograms, had severe diarrhoea, vomiting, ulcers, pain, lumps in his arm, and shaking fits.
He said these symptoms felt different and more severe than what he typically experiences with his existing health conditions which include arthritis and irritable bowel syndrome.
"It was probably the worst time of my life," he said.
Jeremy said he is upset there was no targeting medical support available for him.
"I just had to go through it hoping it would eventually disappear, which it did."
Jeremy reported his adverse reaction to the Ministry of Health and Auckland district health board, and lodged an injury claim to ACC for his adverse reaction to the vaccine.
But he said he feels it has been difficult to understand what support is available for him from ACC.
When Re: News reached out to ACC about Jeremy's injury claim, its chief operating officer Gabrielle O'Connor said: "We are working as quickly as possible to assess his claim. As yet, no decision has been made."
"Treatment injury claims, such as this one, can be more complex than usual physical injury claims, and as such, usually take longer to determine than other claims," O'Connor said.
"In order for us to accept a treatment injury claim there must be a clear causal link between the treatment and the injury.
"We often need to gather full medical notes and advice from an external clinical specialist before making a cover decision."
Disability Rights Commissioner Paula Tesoriero said the lack of targeted and accessible information for disabled people, support for testing, and support for those experiencing difficulties self-isolating and struggling to access essential in-home services is an urgent situation.
"Sadly, I am already being told about disabled people being let down by the current response, or who don't have clear information about where to get support," Tesoriero said.
"I believe the situation is urgent and urgency needs to be applied to addressing these concerns."
A report and recommendations from the inquiry will be released in April 2022.
Phase one of the inquiry which has been launched will gather information from organisations about the current experiences of disabled people, and their whānau.
Phase two of the inquiry will consider how the needs of disabled people have been responded to during the Covid 19 response as a whole.
Recommendations from the inquiry will be used to urge the Government to put in place immediate steps to address the potential human rights breaches and reduce the risk for disabled people during the Omicron outbreak.
*not his real name
More stories: