Sugar babies are supposed to lie in the space between a girlfriend and a sex worker - generally young women who spend time with older men in return for cash or luxuries.
But few New Zealand-based babies are getting the lavish lifestyle they've heard about - possibly because few New Zealand daddies have the level of wealth needed to support it.
Anna Harcourt chatted to those within the sugaring lifestyle, and asks whether sugar babies are being used as sex workers - and if so, are they getting ripped off?
Dave signed up to Seeking Arrangement after losing his partner to cancer.
He wanted more than a sex worker - to go on dates, to know their name.
So far, he's had four "longish-term" arrangements, where he met with the same sugar baby over 20 times. He tells Re: about a 21-year-old he met who "simply wanted to lose her virginity".
He paid cash for each meeting, "but we had a rapport and did meals, drinks and movies".
Dave, who's 61 and lives in Wellington, lists his annual income on his profile as less than $100,000. And from his perspective, many babies have unrealistic financial expectations.
"They may seek $500 or even $1000 to spend time with them," he says.
"Obviously there are very few men who could accommodate an expectation like that."
"The dream would be just some rich man in America who wanted to wire me $1000 a week," says Anne, talking to Re: via phone from her flat in Christchurch.
At 22 years old, she was paying off expensive physio bills for a "fucked knee".
"All the websites I looked at, they say you're going to make heaps of money, all the men are going to be cute and rich."
"And it's not that at all."
Her first - and only - sugar date took place in a regular suburban house in Rangiora. She was wearing her little black dress, red lipstick ("cos men always think that's amazing") and a nice coat she'd borrowed from a friend.
Her new sugar daddy and his wife had brought her to a swingers' party. She was the youngest person there by at least a decade. Middle-aged couples were sitting around a barbeque in fetish-wear, and porn was playing on all the TVs.
"I remember walking in, and the first message I sent my friend was, 'holy shit it smells like condoms in here'."
But in the end, nothing really happened. They "fooled around" but didn't have sex, and Anne crashed in a separate bed at the motel her sugar daddy had booked.
She was given $300 cash, which over the 16 hours she spent with the couple, worked out to be $18.75 an hour - a bit over minimum wage.
"Looking at it that way, the pay rate is not great," Anne, now 26, laughs.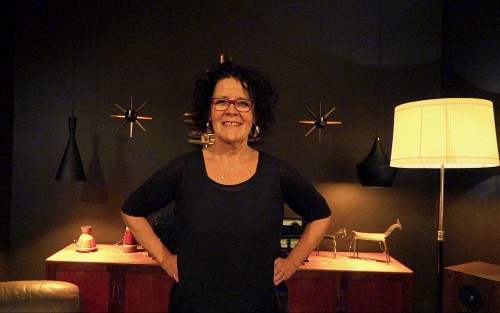 "Let's not kid ourselves - this is sex work," says Mary Brennan, a self-described "pimp" who runs a high-end agency hidden on a busy street in central Wellington.
"You're swapping time, you're swapping company, and quite likely sexual services for money."
Mary says sugar daddies expect a level of time and attention a professional would charge hundreds for.
"They might have a foot fetish, for instance, and they want a lady to turn up to their house once a week so they can play with the lady's feet, and they'll give them $50."
You might think $50 to have someone touch your feet isn't bad, but "it's worth a hell of a lot more than that". At The Funhouse, Mary charges anywhere from $350 to $600 an hour.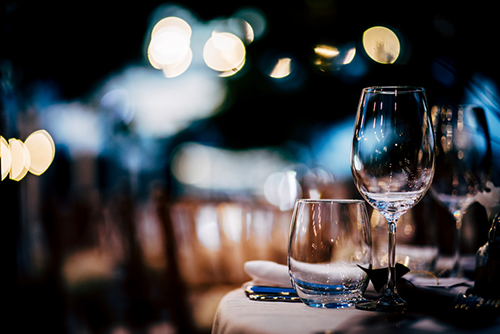 Sex work is fully decriminalised in New Zealand ("the best and safest model in the world", says Madam Mary). As long as you're over 18, it's not illegal to provide, promote or pay for sexual services, and workers get the same legal protections as anyone else in any other industry.
But that's not the case for most countries where Seeking Arrangement operates, like the United States. Prostitution is illegal in the United States and Seek Arrangement prohibits use of the site to promote or facilitate sex workers.
In New Zealand, users need to agree to the site's terms and conditions, which prohibit escorting. Users can report others if they suspect they're using the site for prostitution services.
Founded in 2006, Seeking Arrangement is the world's most popular sugaring website, boasting over 10 million members.
Sugar daddies pay a subscription of $90USD a month, while sugar babies get to sign up for free.
Sugar babies have to describe their appearance and list what they're hoping their daddy will provide, ranging from "emotional connection" to "I'm looking for someone who can invest in my business".
Sugar daddies post their age, net worth and annual income.
The site is busy - there were about 800 results for daddies within 400 km of Wellington, with usernames like "ineedamistress" (net worth: $5 million) and "horseplayguy" (43, annual income of $125,000).
They largely seem like regular guys - wearing All Blacks jerseys, or posing for awkward bathroom mirror selfies with the bottle of Listerine still clearly visible in the corner.
Sites like Seeking Arrangement market themselves as the place to find relationships where people are upfront about their needs and expectations.
But the sugar babies Re: spoke to say, in their experience, there is very little negotiation going on.
Emily started going on sugar baby dates when she was 19.
"It just felt really casual," she tells Re: on the phone from Auckland. Her daddies, all businessmen in their 40s, would take her out to dinner, and one time she got some lingerie, though it wasn't "super expensive".
Not knowing what to expect, she didn't address things like how often they would meet or how much money would be involved. She was never directly given cash.
Emily says the men seemed quite lonely. "It made me kind of sad. That's a lot to deal with, like hanging out with someone is one thing, but being there emotionally for them is very different."
There was an expectation of sex, but she never felt pressured - she was a virgin at the time of her first dates.
"I was at a stage where I was just like, 'I want to have sex, boys aren't into me. I do like older men so, why don't I just try this?"
Surprisingly, a man she met on a sugaring website became her boyfriend.
He's 23 years older than her, and despite how they met, in this case neither of them wanted any financial exchange.
"Our whole arrangement was just casual sex, that's all we wanted to do."
"We ended up really liking each other, and here we are, four or five years later."
From the start, money or gifts were never part of the arrangement.
"My boyfriend is not my sugar daddy, he's my boyfriend," she says.
"At first I remember telling my friends, 'don't judge me!', and they were just like, 'you're the one that's judging yourself, there's nothing wrong with that."
But not everyone has such a good time.
Women who now work with Madam Mary have told her of the huge amount of time and effort they put into trying to snag a daddy.
One paid for flights from Wellington to Christchurch and booked a hotel with her own money, expecting her new sugar daddy would reimburse her.
"He turned up, they had sex, he left, he gave her nothing."
Mary says no sugar baby should ever be spending their own money. "It comes down to, for me, what is common sense. But that's because I've been a madam for 22 years and I'm not a 19-year-old student desperate to make money."
Worse, some men on sugar daddy sites are clients who have been banned from escort services like her own.
One client, who is no longer welcome at The Funhouse, was known for trying to coerce women into not using condoms.
Charming and handsome ("for a client"), he would book women for hours and not even have sex, aiming to make them comfortable enough to see him outside hours, Mary told Re:.
Then he would try bully them into unprotected sex. This is illegal in the New Zealand sex industry, and something that Mary would never let a client demand - "it's a human rights violation".
This man has been active on sugaring websites, Mary says, aiming to find naive, inexperienced girls who don't know their rights.
This was backed up by what sugar daddy Dave told Re:.
When asked if he felt there was a difference between paying a sugar baby and paying a sex worker, he specifically noted that a condom wouldn't be worn in one of his "long-term arrangements" with sugar babies.
Mary's aware people might question if she's just trying to get more girls into the sex industry.
She is proud to be a madam ("I am reclaiming the word pimp! I love the word pimp"), but she doesn't care if sugar babies start working for her - her biggest concern is that they're safe and educated.
The stigma around prostitution means people distance themselves from the term - even when they're doing things that fall under its remit.
Men don't want to be seen as 'that guy' who needs to pay for sex, and women don't want to think of themselves as sex workers.
"I think it's maybe a pride thing, they think they're doing something better by being like, 'I have money and I can pay for a fancy lady'," says Anne.
But it never felt like sex work to her. "For me I never internalised it and thought that's what I was doing."
Emily believes it is sex work. Even though she never directly exchanged sex for cash, "ultimately," she says, "I don't think there really is a difference."
Babies need to feel empowered to talk about money, she says. "If they don't mention anything about an agreement or paying you, you have to be able to know enough to bring that up.
"Cos otherwise you'll just end up like me - going on really nice dates and then getting nothing from it."
*Re: agreed to change the names of sugar daddy Dave and sugar babies Anne and Emily who were interviewed for this story.
Madam Mary's tips for sugar babies:
Talk to someone like the Prostitutes' Collective or an online sugar baby chat group - they can give you guidance on pricing, safety, what seems okay and what seems like a red flag
Don't give out your real identity
Always use a condom - do not let daddies convince you otherwise, no matter how much they offer
Never spend your own money
If you know it will end in sex, get a deposit upfront
Make sure a person you trust knows where you are when you're out on a sugar date