By Maggie Shui
Andy is in his final year of medical school at the University of Otago.
Despite medicine being considered one of the most stable and employable professions, Andy does not have high hopes for his job prospects next year.
When asked about what next year looks like for him, he lets out an "ooh" and a big sigh.
"Good question."
Andy, who's asked to be anonymous to protect his employment prospects, is an international student.
He's completed all his medical degree education in Aotearoa, but is not currently a permanent resident of this country.
Because of this, he thinks it's unlikely he'll get a first round placement as a house officer (a junior doctor role) next year.
The hiring system for medical graduates in Aotearoa prioritises New Zealand and Australia residents who were trained in this country first.
Second priority goes to residents of New Zealand or Australia who were trained in Australia.
The third priority goes to non-residents who were trained in New Zealand, the category that Andy falls into.
Each year, Te Whatu Ora is also only obligated to provide as many first round job placements as there are domestic students graduating in New Zealand.
This means that the majority of international students like Andy are left at a loose end.
These students are also on student visas that expire soon after they graduate – Andy's expires in March next year.
Andy says friends from years above him who didn't get jobs ended up going back to their home country or getting a work visa through jobs in hospitality, and holding out until a house officer job opened up later in the year.
"It is anxiety provoking," Andy says. "When I do think about it, I'm like, 'Oh wow, where's my future going to be?'"
'Exactly the kind of doctor that we need'
Viha Vig, a fourth-year medical student, says the employment process is "very unfair and inequitable towards students who have trained in the New Zealand healthcare system".
She says it feels like a "bit of a slap in the face" when international students like her have spent five to six years studying within the context of Aotearoa, learning how to improve health outcomes for Māori, Pacific, takatāpui and rainbow communities, and yet are placed on a lower priority than people who have studied in Australia and don't have this local knowledge.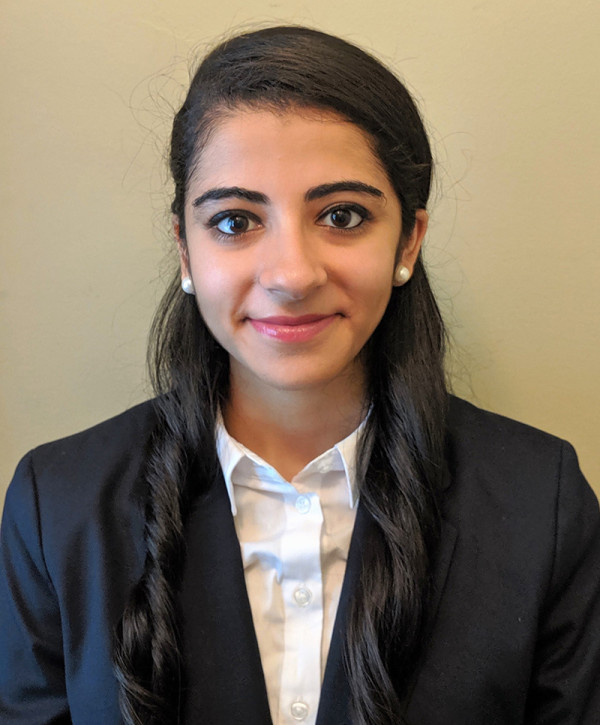 Viha Vig, fourth-year international medical student
Indira Fernando, Vice-President Advocacy of the New Zealand Medical Students Association (NZMSA), says the current system is unreasonable.
"When we think about the great need for our health system to move towards producing doctors that understand their communities in Aotearoa, it doesn't make sense that we would prioritise someone who doesn't have that experience over someone who does."
Indira says international students are also "exactly the kind of doctor that we need in the health system" because they want to stay in New Zealand.
Sixty-eight out of 70 international students in a 2021 internal survey conducted by NZMSA said they wanted to stay and work in Aotearoa permanently after graduation.
"It's just such a waste to not be employing them."
What needs to change?
Indira says they'd like to firstly see an increase in the number of house officer positions available for first-round placements.
They say this is not just so medical school graduates can all get jobs, but also to alleviate the healthcare worker shortage, which impacts the wellbeing of health workers as well as patients.
"There is a clear need for more house officers. In our work speaking with clinicians across the country, many of them have expressed that they are in need of more house officers."
A house officer at Wellington Hospital's orthopaedics department had told them how he was left managing the work of five people.
The department was already understaffed with three house officers to start with. Then one house officer got into an accident and was no longer able to work, and another left due to burnout, leaving him on his own.
"We need these doctors now," Indira says. "There's space for them. There is work for them to be doing. They need to be in the workforce, not sitting around waiting for a job."
This begs the question: why aren't these vacancies being filled?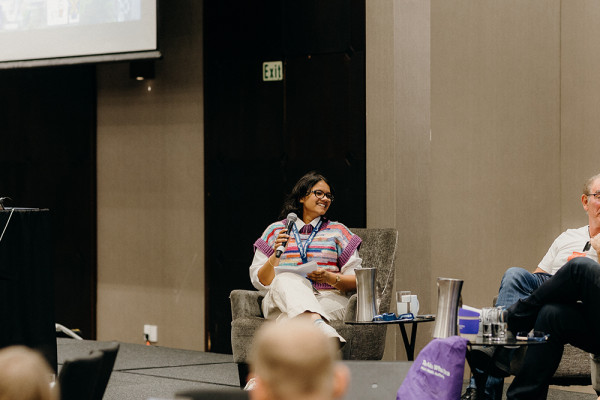 Indira Fernando, Vice-President Advocacy of the New Zealand Medical Students Association
Indira says NZMSA has never been able to get a clear answer.
Indira says this speaks to the second change they'd like to see: a review of the Advanced Choice of Employment (ACE) programme that oversees the recruitment process for medical graduates.
"The system is clearly not working to get these doctors into positions in our medical centres and hospitals."
What is Te Whatu Ora doing about this?
Last month, Health Minister Ayesha Verrall announced funding for medical schools in Aotearoa to take an additional 50 students next year to alleviate the healthcare worker shortage and reduce our reliance on overseas-trained doctors.
Just over 42% of doctors in Aotearoa gained their medical degree overseas, according to The New Zealand Medical Workforce in 2021 Survey.
While Indira welcomes this initiative, they are interested to know how Te Whatu Ora plans to place these graduates in house officer roles when there's already a surplus of graduates – a total of 22 graduates did not receive first-round placements last year, of which 19 were international students.
Daniel Pallister-Coward, Te Whatu Ora Regional Director of Hospital and Specialist Services, says Te Whatu Ora acknowledges that the current system means some medical students could be waiting for some time to be placed.
"We will continue working with the New Zealand Medical Students Association to support them," he says.
"Work is also planned to develop a national infrastructure for training, so that we build a coherent, navigable, national system to support registrars in training. This will include work to support a growth in New Zealand trained medical graduates."
'I want to serve my community'
Viha, who attended Dr Verrall's funding announcement, says it feels like Te Whatu Ora has "completely forgotten about international students".
Dr Verrall emphasised the need to invest in domestically trained doctors to "address inequities in the system and build a sustainable workforce".
Viha says that international students are exactly that: domestically trained doctors who are educated to address the inequities unique to New Zealand's healthcare system.
"We're not even considered a part of the plan. We're not expected to contribute to the change, even though we really desperately want to.
"I want to serve my community, and my community is here in New Zealand now."
More stories:
New research says medical doctors were more at risk of burnout than any other profession in NZ
Five U.S. states have gotten rid of the requirement for a uni degree for most jobs in government.
Here in New Zealand, over a third of people who leave prison are back inside within two years.