Tāmaki Makaurau-based photographer Todd Henry captured these photos of his mother-in-law, Nisi, who lives with dementia. The images show love, care and all the little details that go into a family.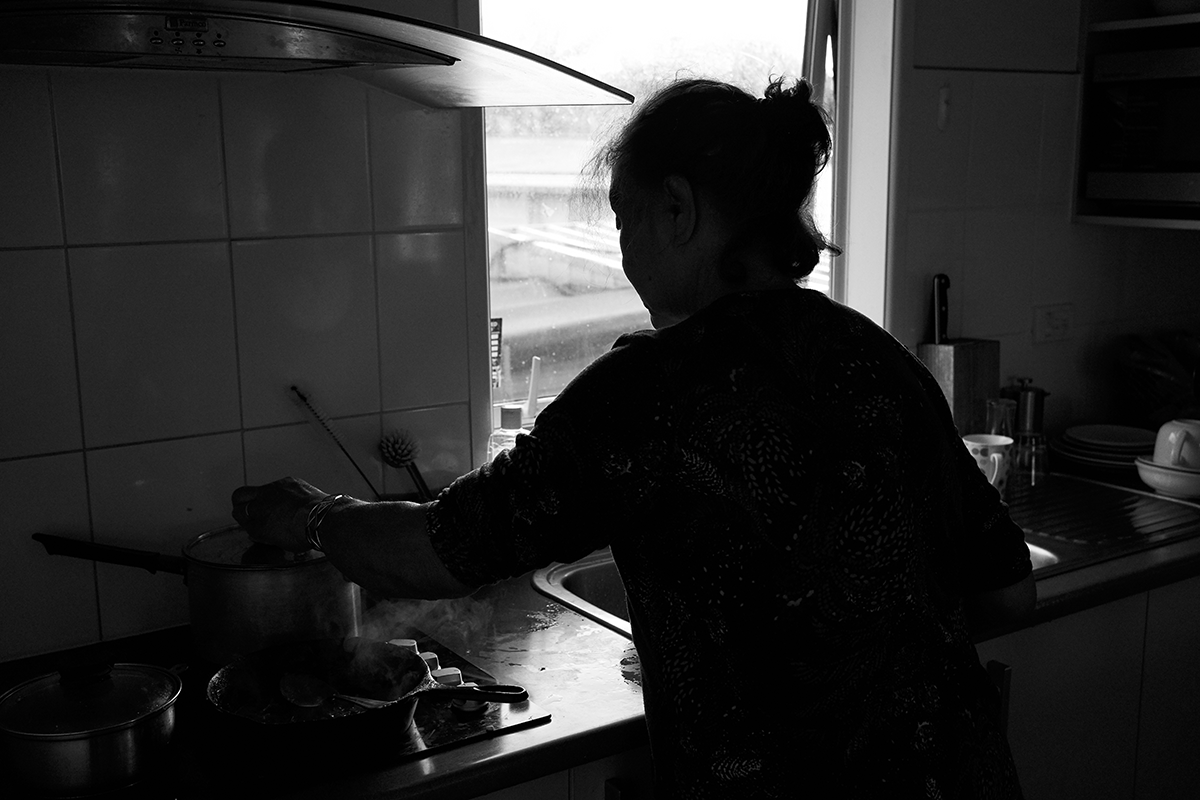 Nisi finds solace and comfort in the familiarity of her kitchen in Māngere, Auckland. She seems happy to constantly rearrange items, and to cook meal after meal even if nobody is home to feed. Her vision isn't the greatest, and she often turns on all of the stove top elements. The family worries that she will cause a fire if she isn't supervised while cooking.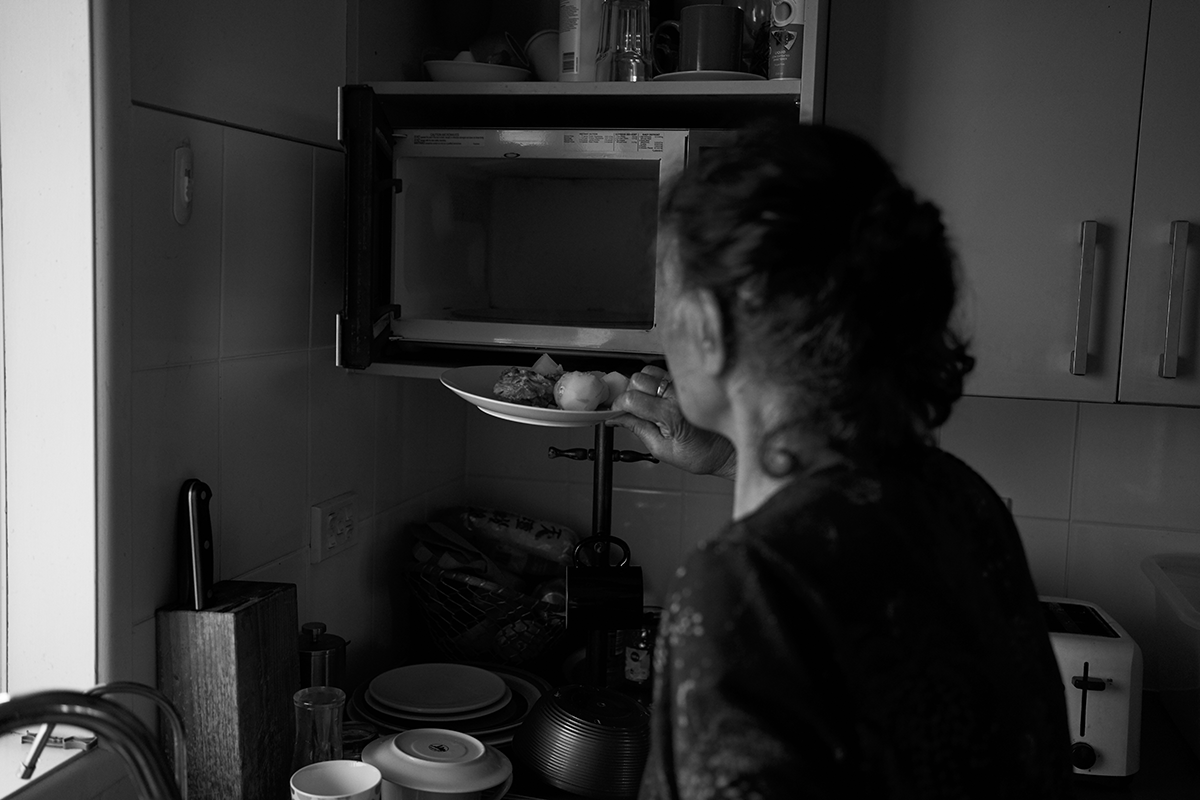 Growing up without microwaves in Tonga, Nisi often uses the microwave at home in Auckland to store plates of food in between meals. She checks the microwave at regular intervals and is usually surprised that there is so much food in there.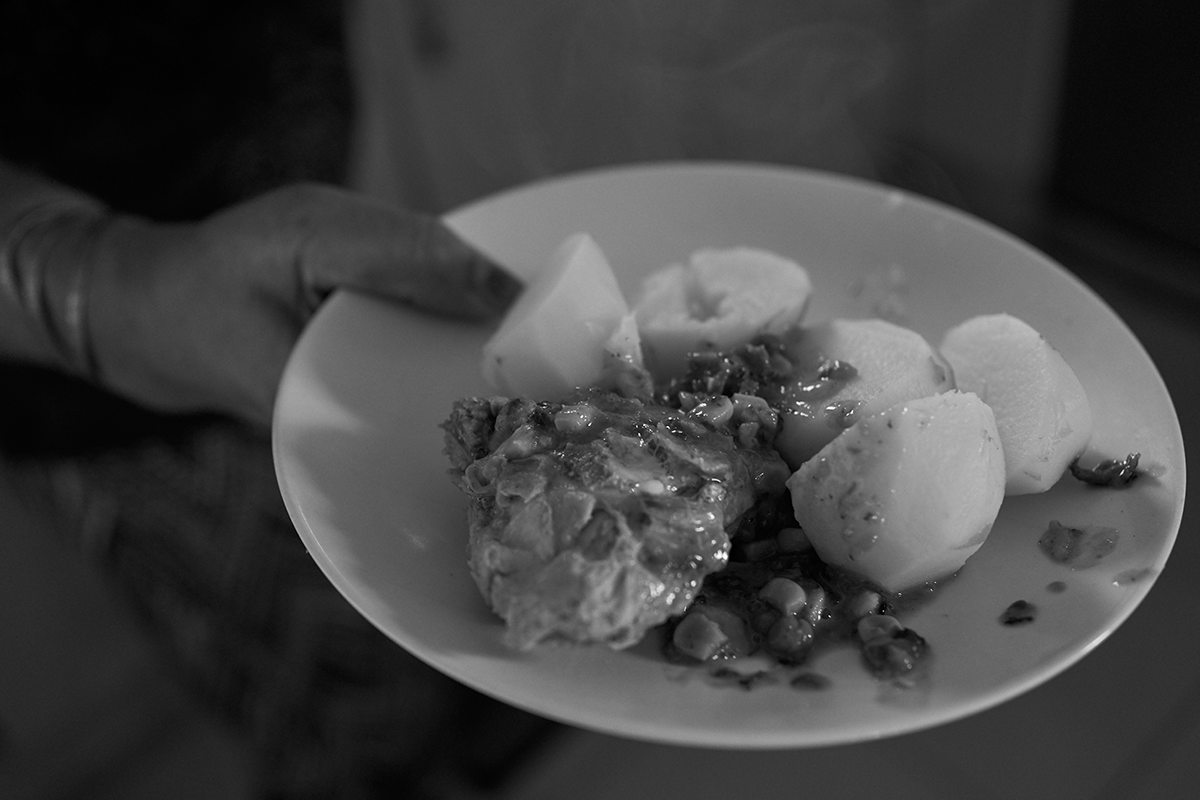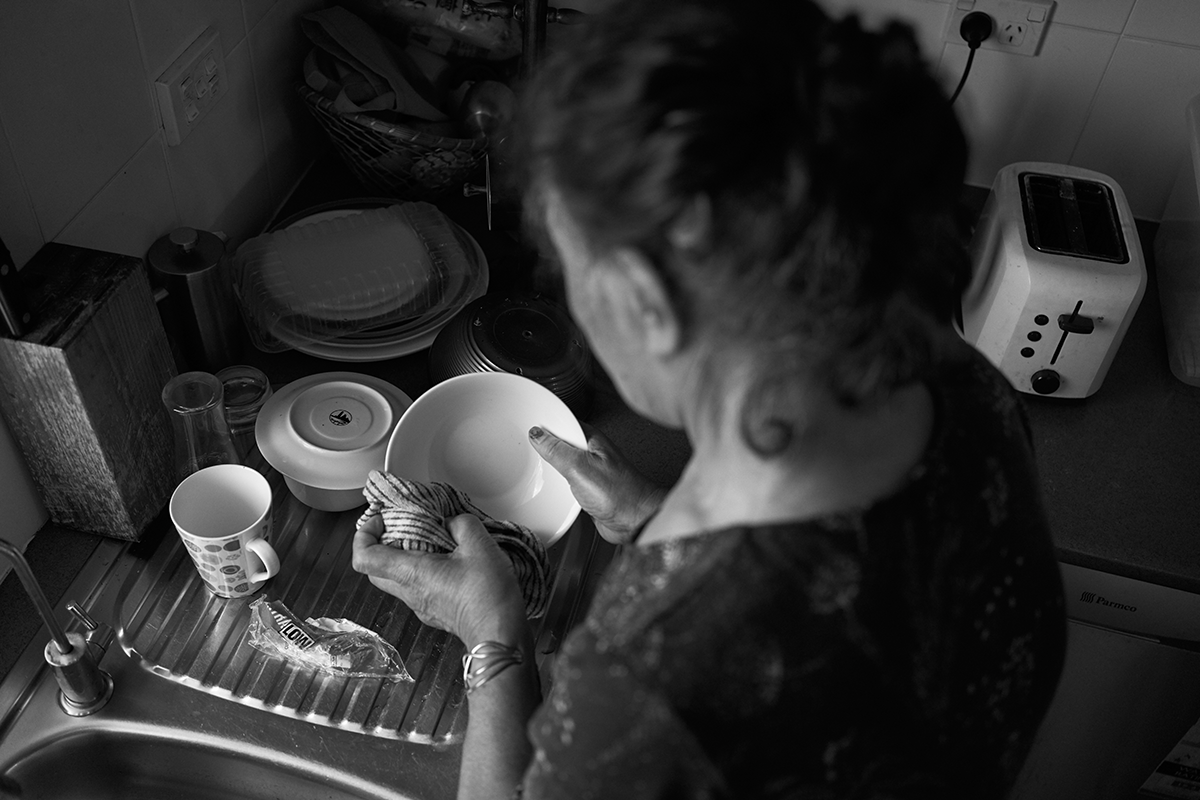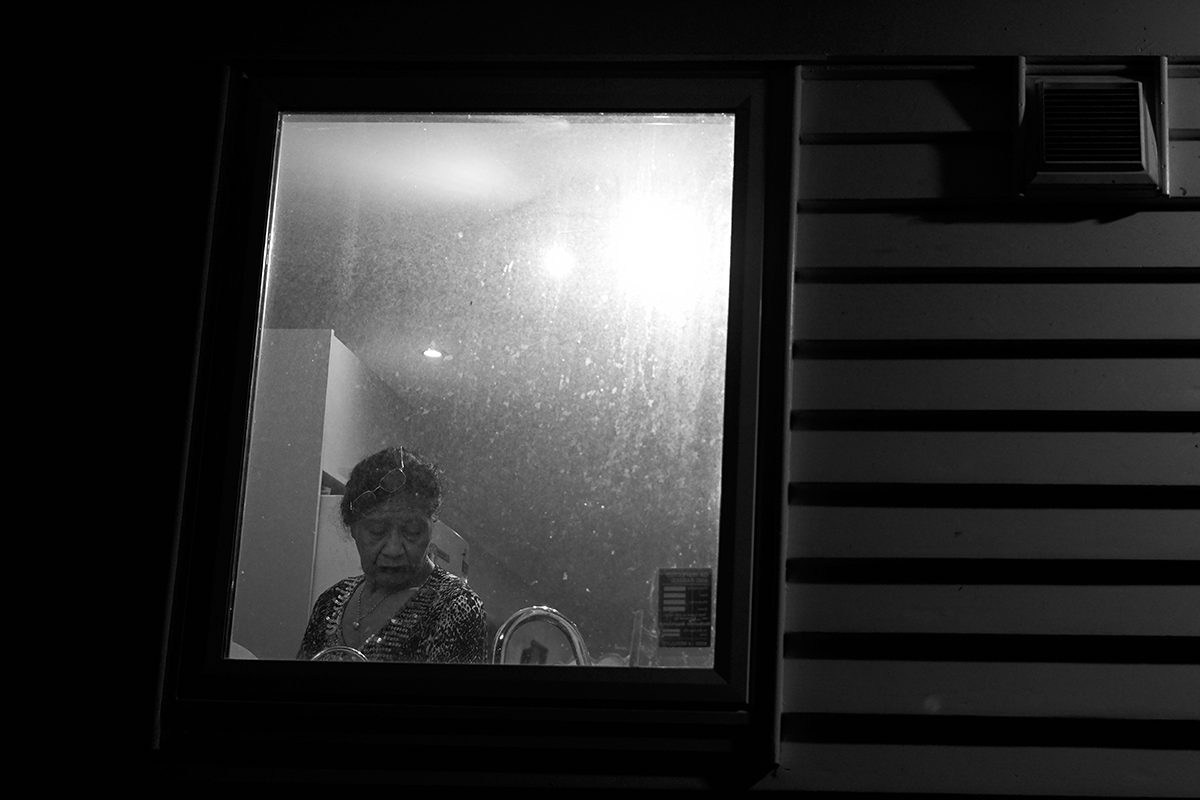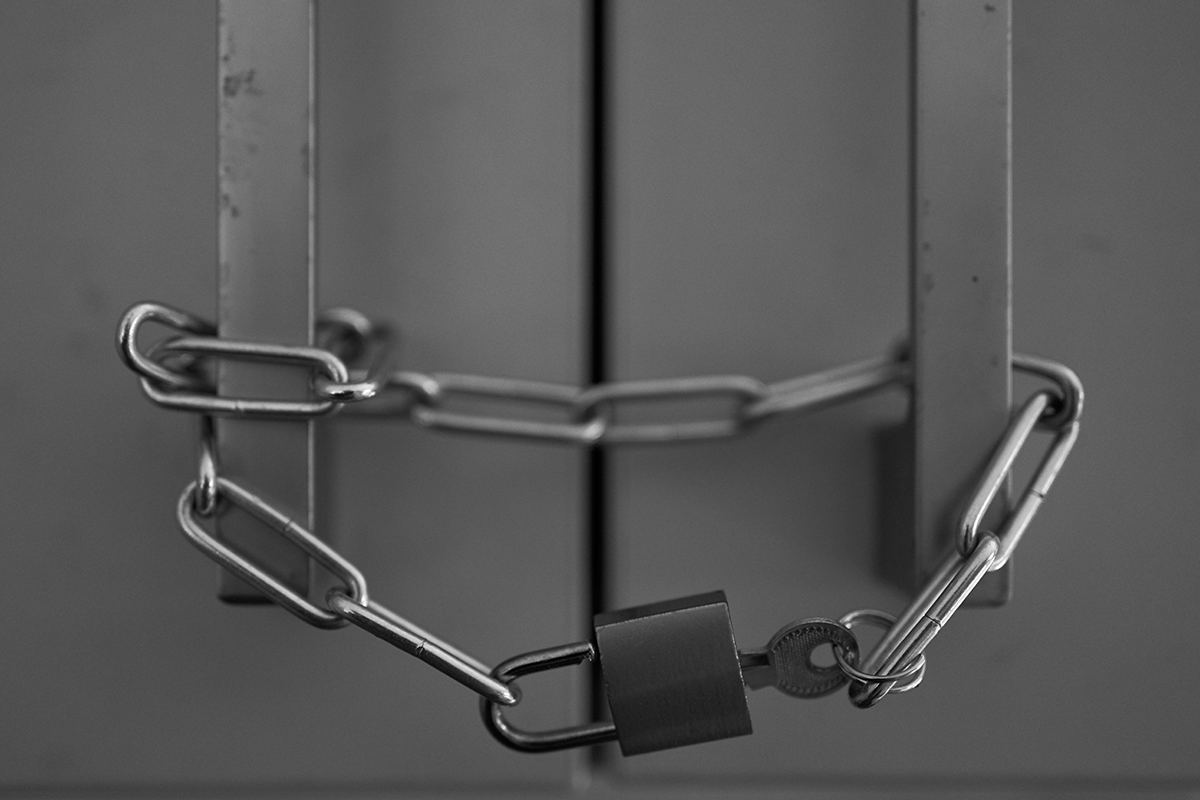 Cabinet doors containing Nisi's medication must now be secured to avoid her administering doses to herself at the wrong times. Thankfully Nisi is not bothered that cabinets which used to be opened all the time are now locked.
Nisi enjoys reading and she spends a lot of time reading the Tongan Bible or any other books that she comes across. She also enjoys reading the Tongan newspaper or listening to the Tongan radio broadcast in New Zealand. She really resonates with the traditional Tongan music that she grew up with, and she seems entirely content when she can sing along with familiar songs.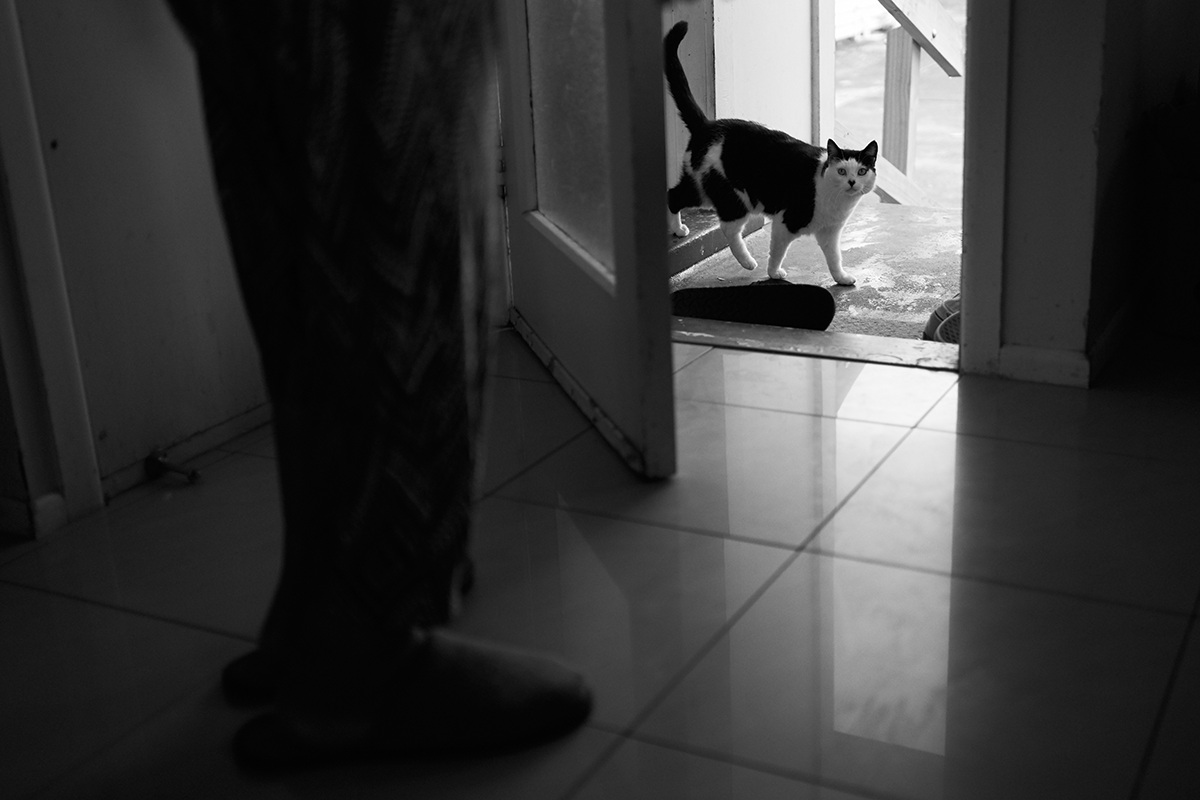 Ice Cream the cat becomes fatter as Nisi's memory fades and the original once-a-day feeding time now comes five or more times a day.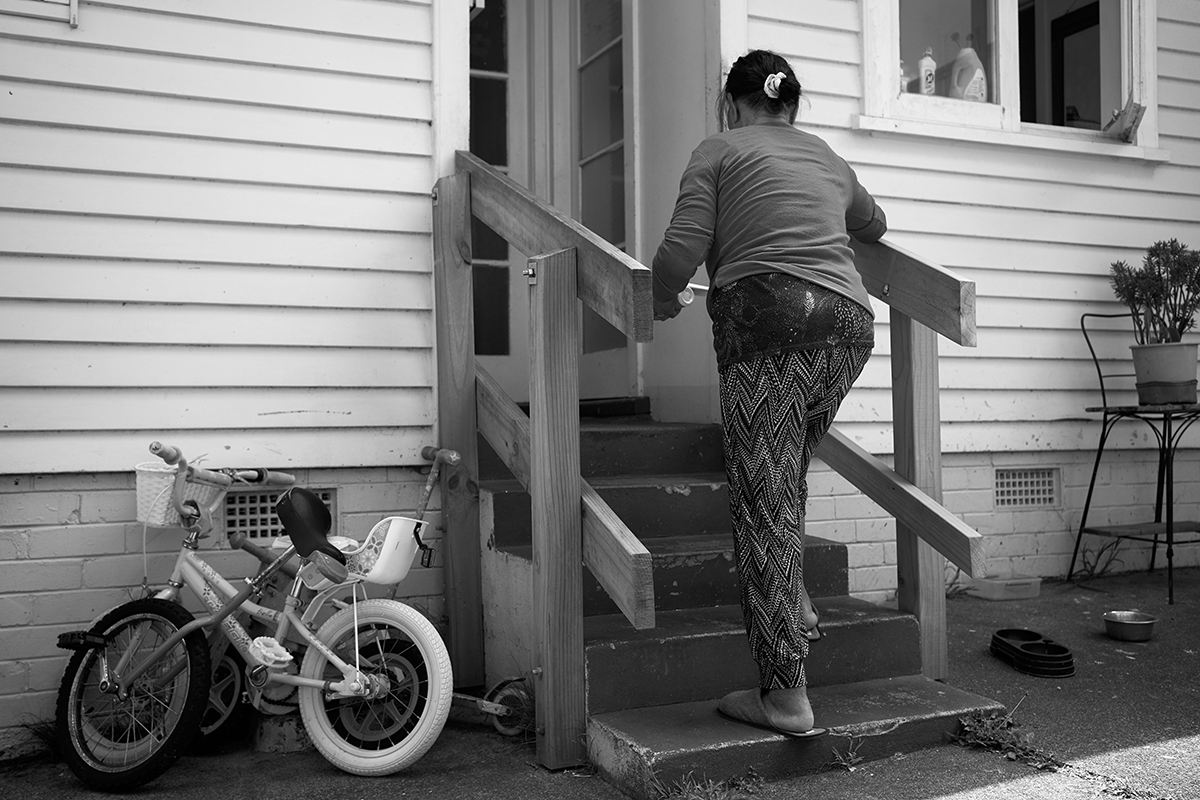 Nisi has an unfailing sense of duty to tend to household chores and it's impossible to keep her indoors. In response, the family installed railings on the back steps to minimse fall risk.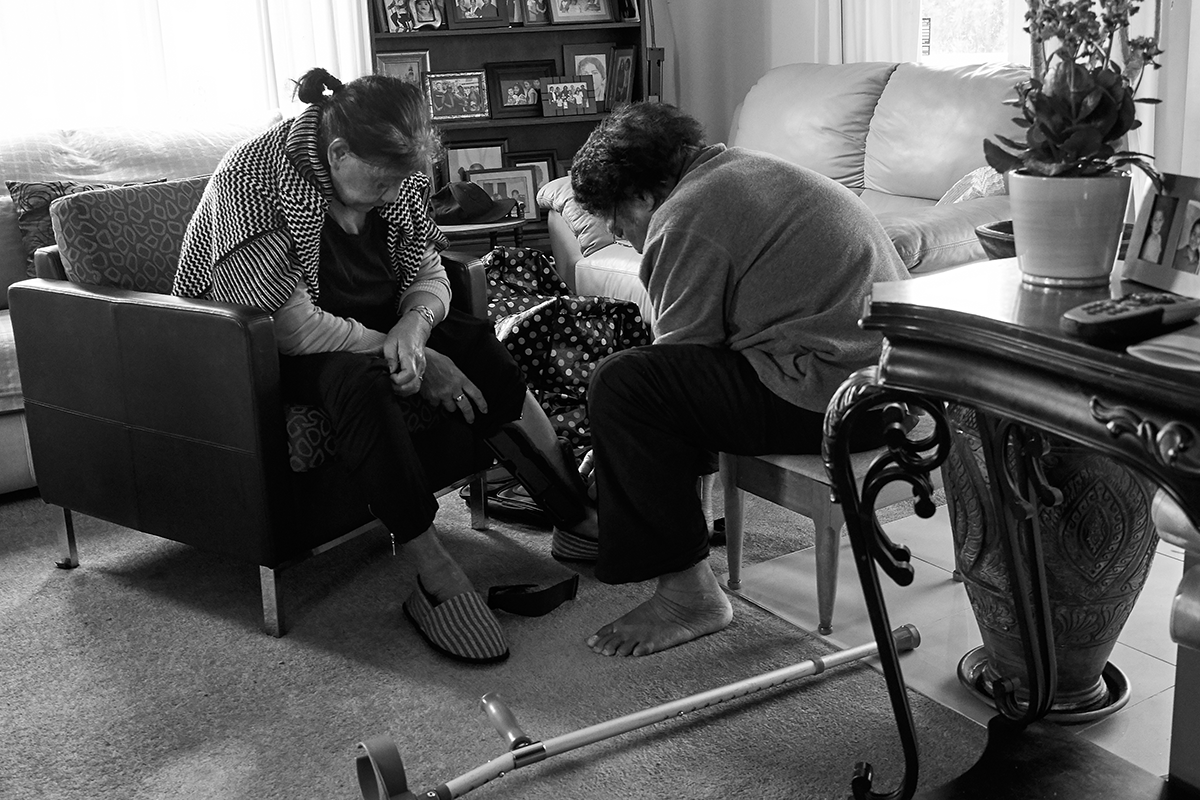 Nisi's husband Sione adjusts her leg brace, which she would often try to remove or cut off because she can't remember why it's there. She had broken her kneecap from falling down the back steps on the way out to hang washing.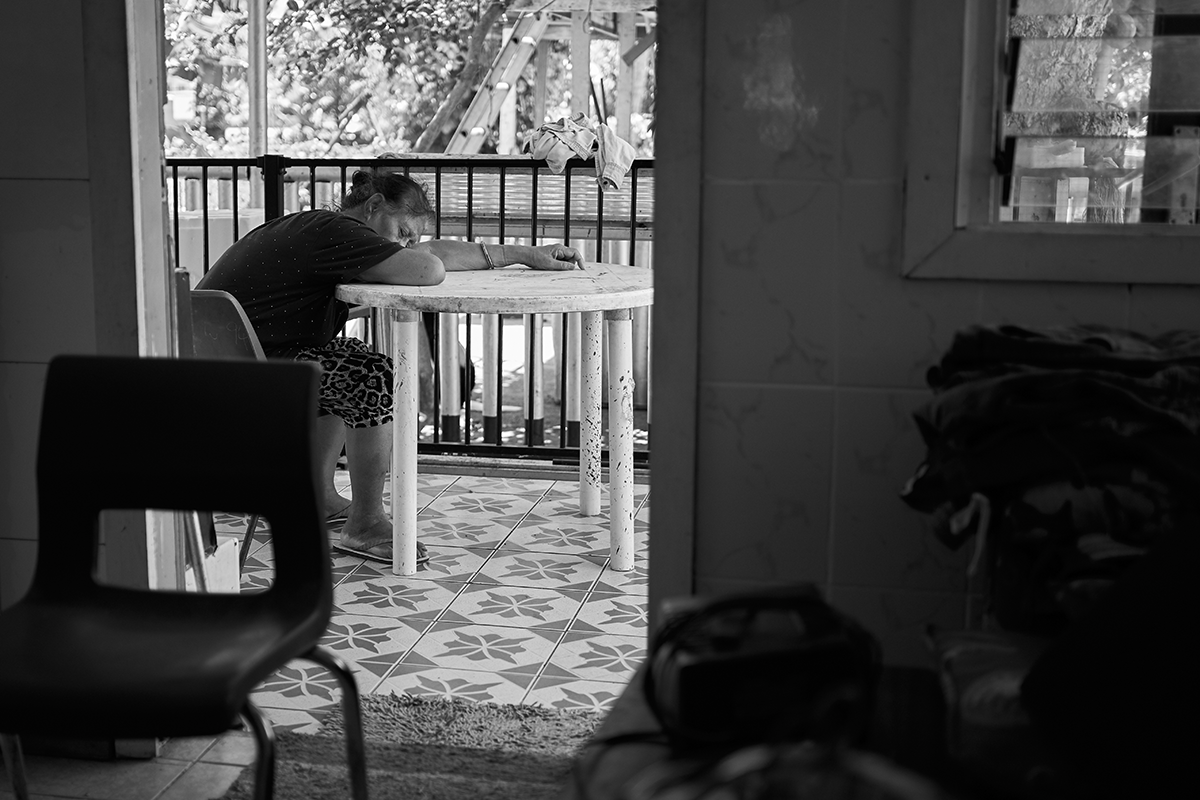 Nisi soon after arriving to her family house in Tonga on her last trip in December 2019. She and her husband took numerous yearly trips to Tonga over the past 30 years but the two and a half hour trip has now become very difficult for them both to do on their own.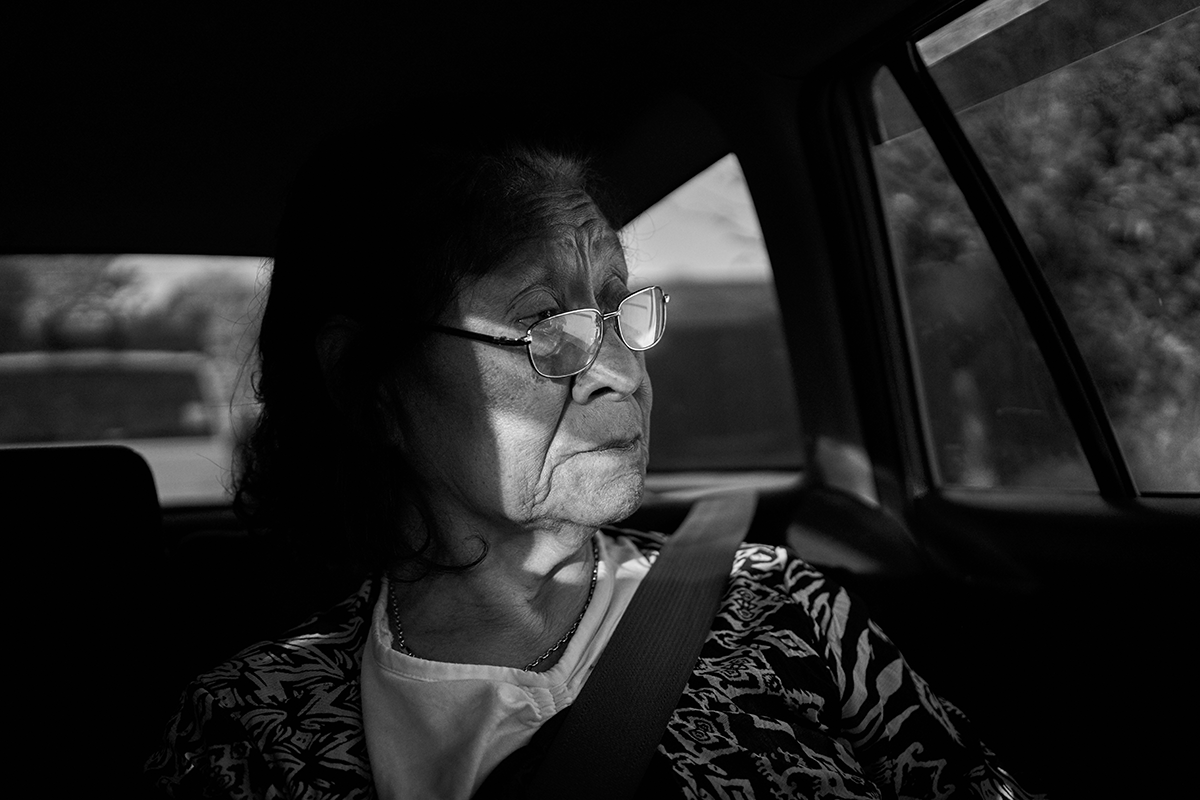 Nisi loves riding in the car. She always likes to ride in the back seat, and never worries about where she may be going.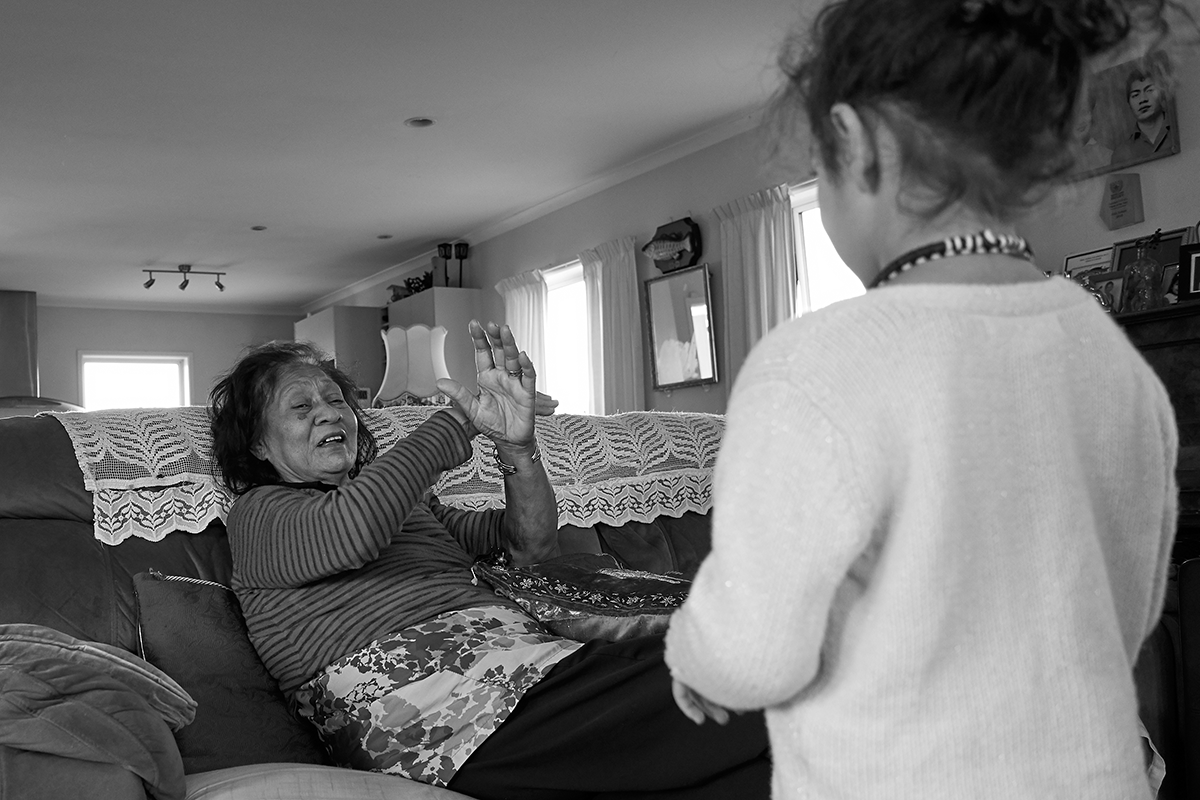 Nisi teaches her four-year-old granddaughter how to do the traditional Tongan tau'olunga dance. She has over 30 grandchildren and she loves interacting with the younger ones and singing Tongan lullabies to the babies.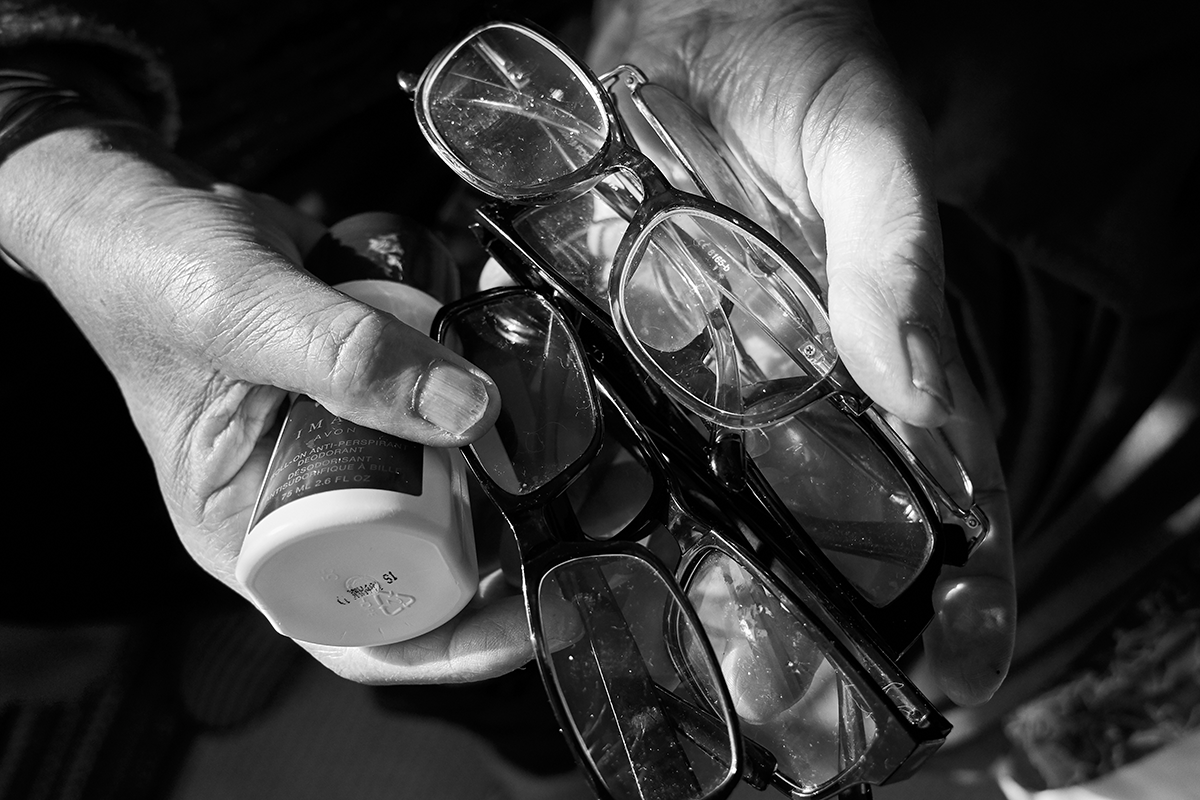 Glasses all go missing and then are found again all at once.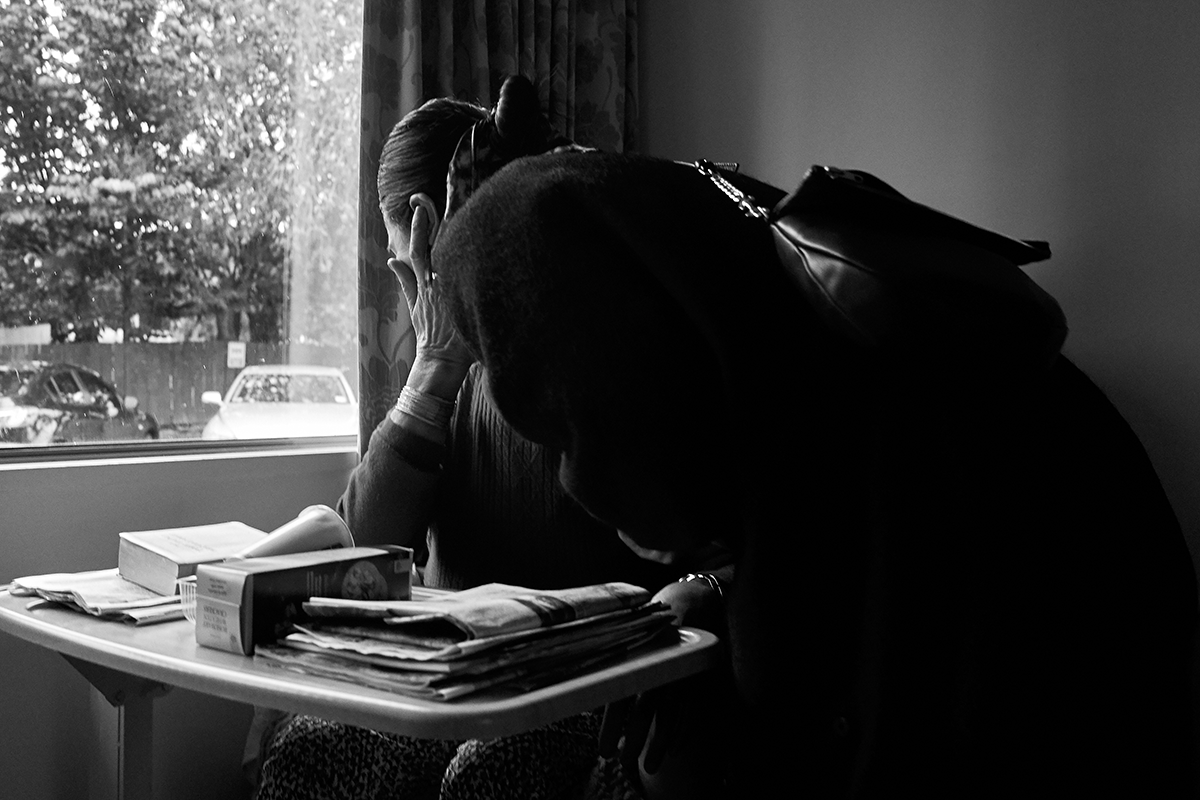 Nisi says goodbye to one of her daughters who came to visit her in hospital when she was recovering from a broken kneecap.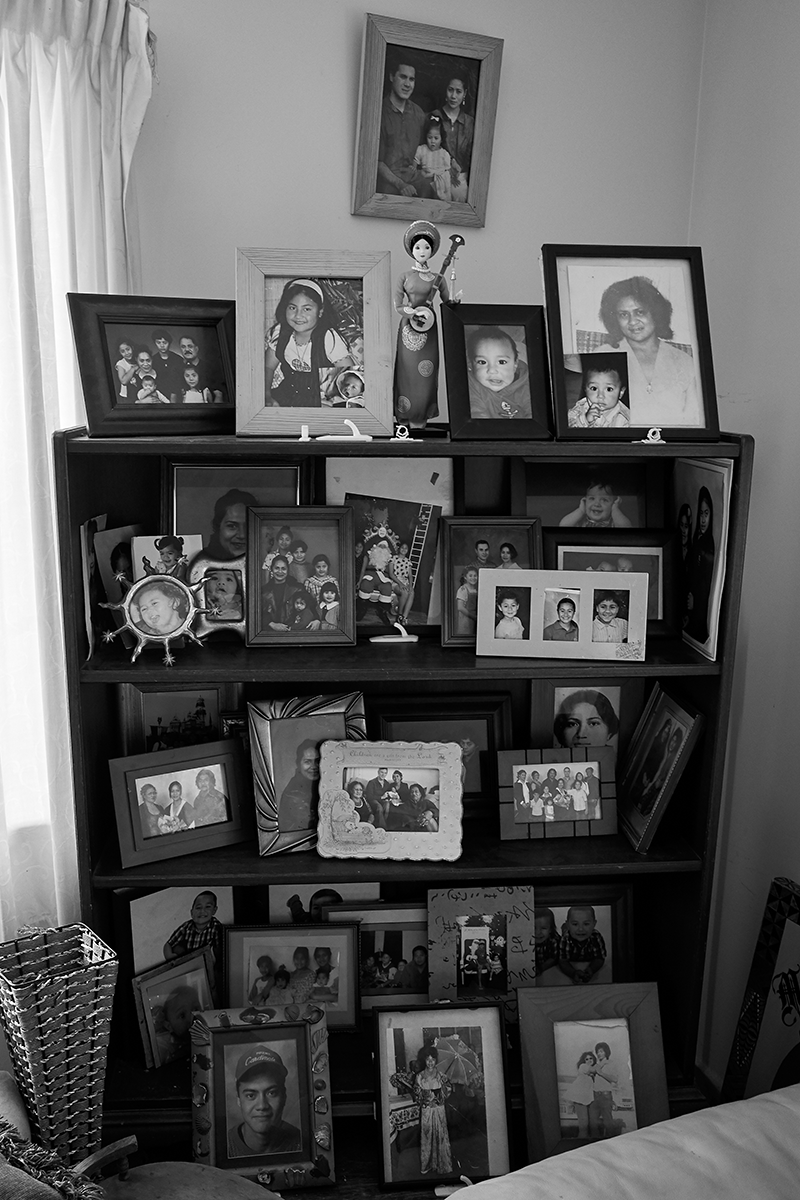 Family photos from over the years seem to comfort Nisi. Her memory still recognises the faces of her extensive family, but she is prone to confusing some who have similar features to family members who passed away many years ago.