Trigger warning: This article discusses sexual assault.
At the start of the Delta lockdown, Re: News published an article highlighting how homeless 16 to 19-year-olds were falling through the cracks of emergency housing. Oranga Tamariki deemed them too old for their care, and emergency hotels said they were too young to be safely housed with them.
Following the article's release, the Ministry of Social Development worked with social housing organisation Lifewise to create an emergency hostel for rangatahi in Auckland.
We talked to two rangatahi about their experiences, and why this kind of emergency accommodation is crucial for them, both during lockdown and outside of it.
Mikayla's* story
"From seven to 16, I was sexually assaulted by a family member, and my whānau didn't believe me. I was getting called a liar there every day, and so I just left when I was 15."
"I knew people who hustled out on the street. And they were my friends' brothers. And so they were pretty much just uncle and auntie. I went to them, and I was like, 'Look, this is my situation. This is what's happened. Can you guys help me out? Can you guys show me how to look after myself? Where I can sleep and all of that'. They helped me."
"And so that night I ended up sleeping at a community center out west, with pretty much nothing except my medication, my inhaler, and a few spare clothes."
"I refused to go to school and pretty much spent all my time out on the streets, meeting new people, trying to hustle for money and ended up eventually getting on to drugs."
"And so I became really heavily addicted to meth. I was probably doing it from the age of 16 right up until... like, I'm not so heavy on it now. Like, I'll do it occasionally. I'm 19, almost 20."
"I wish I'd had the opportunity to have [a place like this] earlier. By the time I'd met Aaron and actually came into Lifewise, I was like almost 17."
Mikayla was one of the rangatahi Lifewise didn't have room for when she first reached out.
"[If I'd had this] I probably wouldn't have gotten so addicted to meth as I was. I wouldn't have tried the drugs I did. I wouldn't have done a lot of the things I did."
"So yeah, it would have helped a lot."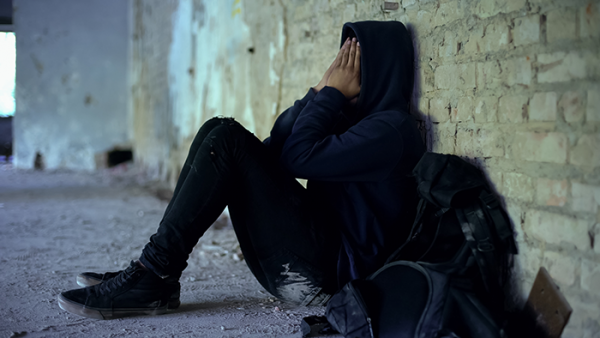 Hannah's story
"At the age of 15, I was kicked out of my parents house, and became homeless."
"I was basically sleeping wherever I could find warmth. Like, it was so cold and I had nothing but the clothes that I had on my back."
"That night was hard for me, because I ended up sleeping outside a daycare center. I was crying, thinking there's nothing for me, that I can't be helped."
"I didn't reach out for help because I just thought that because I got kicked out by my parents, that they didn't care, and if they didn't care, no one else would care. So I just had that mindset… that I didn't care."
"I thought, 'I don't have a house. I'm homeless. I'm never gonna be around people that are going to care about me. I'm not going to be the same as I was before'."
"From there I slept rough on the streets. I couch surfed, and found places to sleep. I had to survive on my own. I'm 19 now."
"And then as soon as I got put here [in this hostel], it changed. Because I went from having nothing, to having something."
"The thing that makes me feel like I am in such a good place is the tenants. When I first moved in here, I honestly thought that I'm not gonna like anyone here. And then after getting to know them, I've actually made really good connections with a lot of them, and really tight friendships."
"I'm just overwhelmed by that. And I feel so happy because it's like, I went from being 15 to being miserable and not caring, to now having people that care about me, that love me, and that are helping me. That, to me, is just amazing. And it's the best wish I could have ever asked for."
"I think that a lot of youth like myself should be housed in housing like this, where they can feel safe and have people come in who will give them positivity and just basically make sure that they're okay and going well."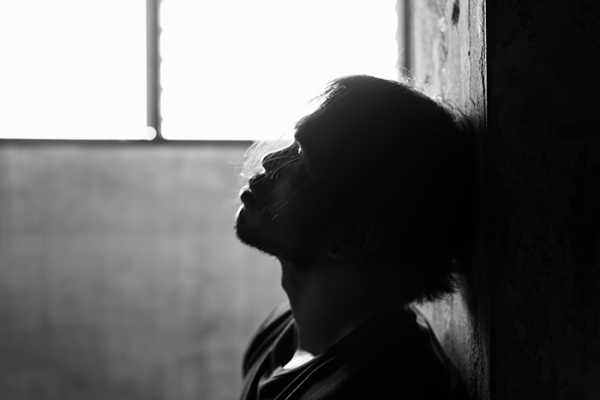 The whole system needs fixing
Every week, homeless teenagers come to Lifewise youth worker Aaron Hendry looking for a safe place to stay. Every week, he has to turn many of them away.
"[Young people] are experiencing rough sleeping, because we don't have vacancies. That's heartbreaking for us."
If we truly believed that housing was a fundamental human right, we would do whatever it took to make sure every single teenager asking for housing got access to it, he says.
For years, Aaron has been advocating for more robust youth housing support through his work with Lifewise and youth homelessness advocacy organisation Maanaki Rangatahi.
One aspect of this is emergency temporary housing fit for these teenagers - a safe space, with 24/7 social worker support, where they are almost guaranteed a room if they need one.
It took several lockdowns to make this a reality, but during the Delta outbreak Aaron and the Lifewise team organised with MSD and the Ministry of Housing and Urban Development to set up an emergency housing unit for rangatahi in a central Auckland hostel.
"Basically it means that if the young person rings today, in most cases we've been able to house young people, sometimes within the hour."
"We get them somewhere safe, and then start to work through the details - the benefits, the support, the reconnection with whānau if that's possible."
But this setup is currently a short term measure for lockdown, and Aaron and his team know something is needed beyond that.
Since the pandemic began, we have seen how Aotearoa can make radical moves to address homelessness when we need to. During the first level 4 lockdown in 2020, the Government allocated $100 million to create enough emergency housing for homeless people, using that money to open up 1600 more housing units.
But homelessness does not end with lockdown, Aaron says, and if we can end homelessness during lockdown, we should be able to end it full stop.
*Not their real names
A petition from Manaaki Rangatahi is calling for short term fixes like Lifewise's emergency youth hostel to become permanent. You can find it here.
Where to get help:
More stories