In our docuseries 2000s Baby, Poe Tiare says 21st birthdays in Cook Islands culture are an important rite of passage.
In a personal piece, Poe Tiare's friend Teherenui Koteka reflects on the elements of a Cook Islands 21st and how they've evolved over the years.
I was fortunate enough to turn 21 just before Covid-19 swept the world.
My family and friends from all around the world flew to Rarotonga to celebrate 21 years of little old me.
My key - a present you get on your 21st to symbolise adulthood - was a black pearl necklace. It was designed by my parents to remind me of my northern Cook Island roots.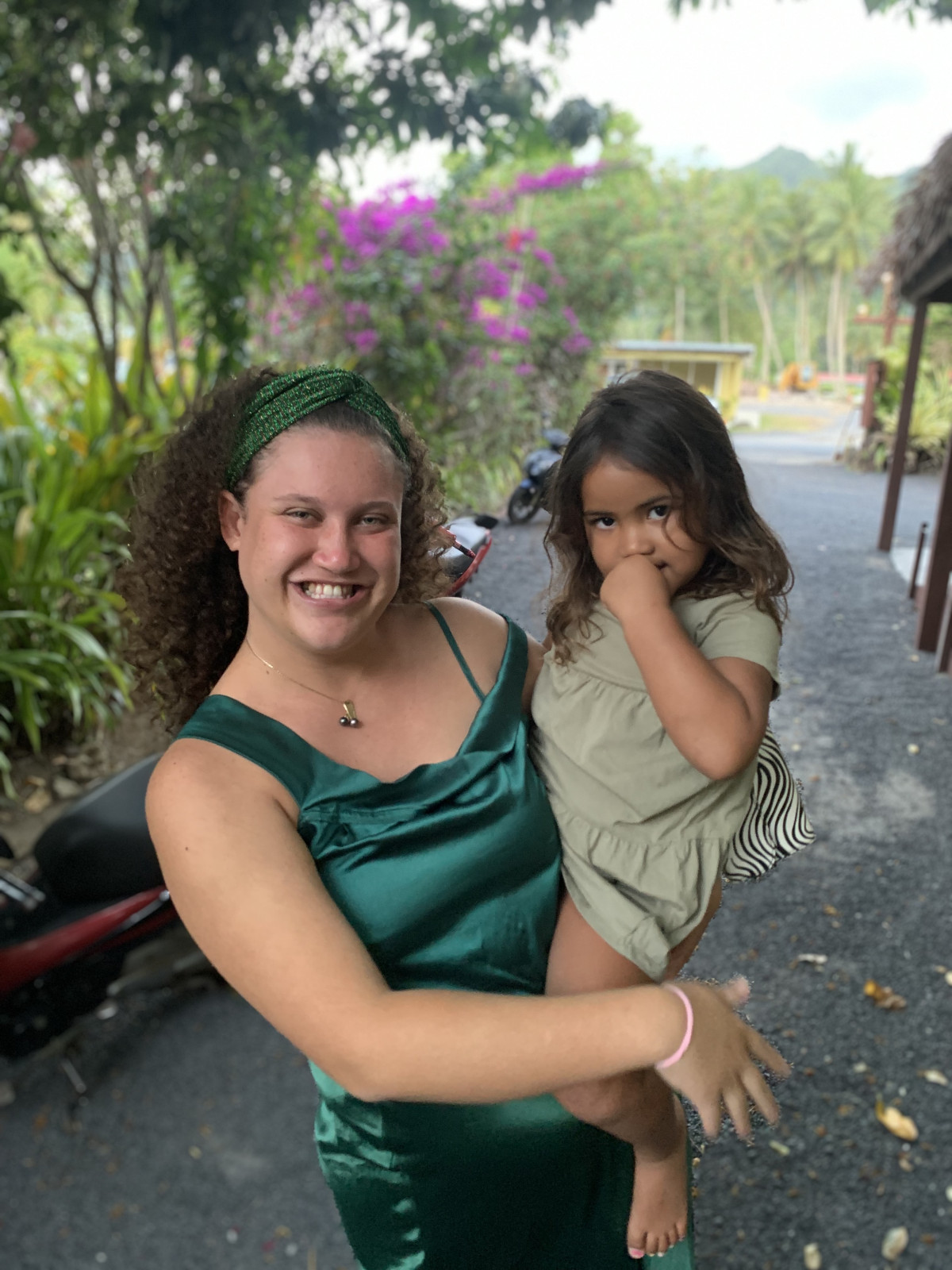 Teherenui wearing her 21st key, a black pearl necklace. Photo: Supplied
It wasn't the classic 21st carving but it was no less meaningful. The gift my parents gave me was a public declaration they had raised a pretty choice child.
I met Poe Tiare as a teenager in Rarotonga. She's one of my younger sister's closest friends and has always been in my life.
Leading up to my own 21st birthday, Poe Tiare was among the hoard of my closest friends and family tasked with roasting pigs and making mayonnaise.
Poe Tiare spent the days leading up to my birthday decorating Mauke Hostel, my 21st venue, and making endless cups of tea for my many, many, many aunties.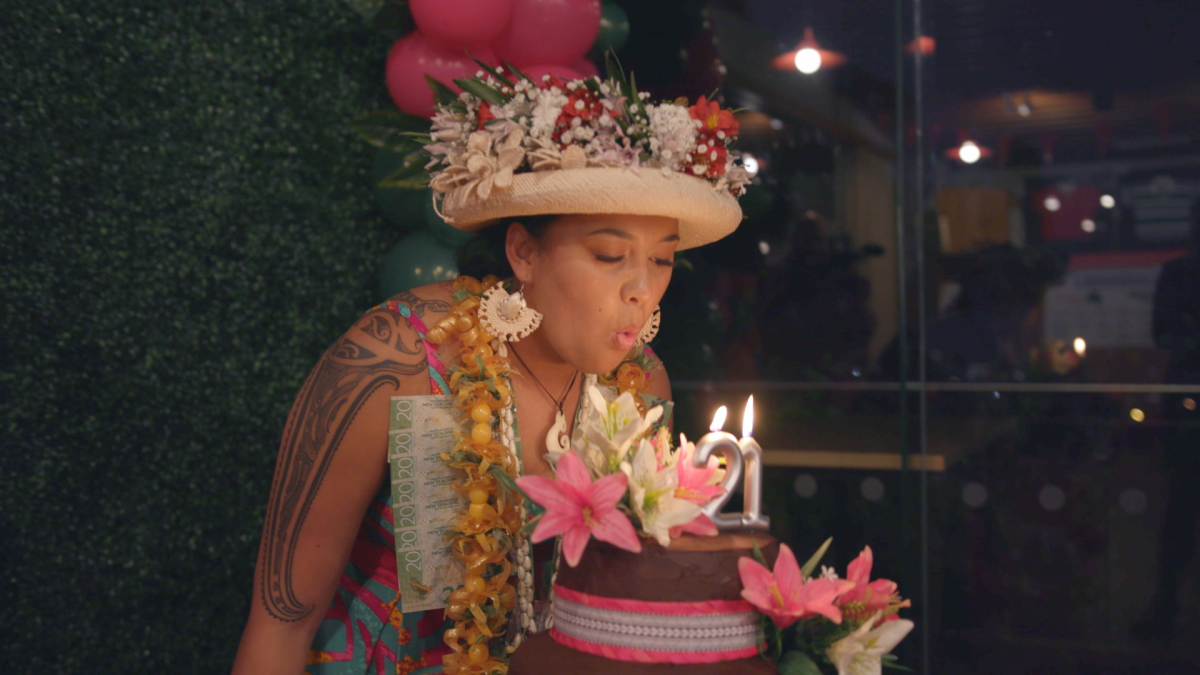 Poe Tiare in 2000s Baby Photo: Re:
Sadly, I wasn't able to attend Poe Tiare's 21st celebrations. Like Poe Tiare's mother, Covid-19 meant I couldn't travel for her birthday.
But even though I couldn't be there, watching her 2000s baby episode fills me with so much joy.
In her episode I see many of our childhood friends. I see my mother and father. I see her father and brothers.
In her episode I see our entire community banding together across oceans to celebrate our daughter, niece and sister entering adulthood.
Her episode is a true testament to the significance of 21st birthdays in Cook Islands culture - it's a rite of passage to adulthood.
And of course, you also get your key. Like Poe Tiare says in her episode, your 21st key is the most meaningful gift your parents can ever give you.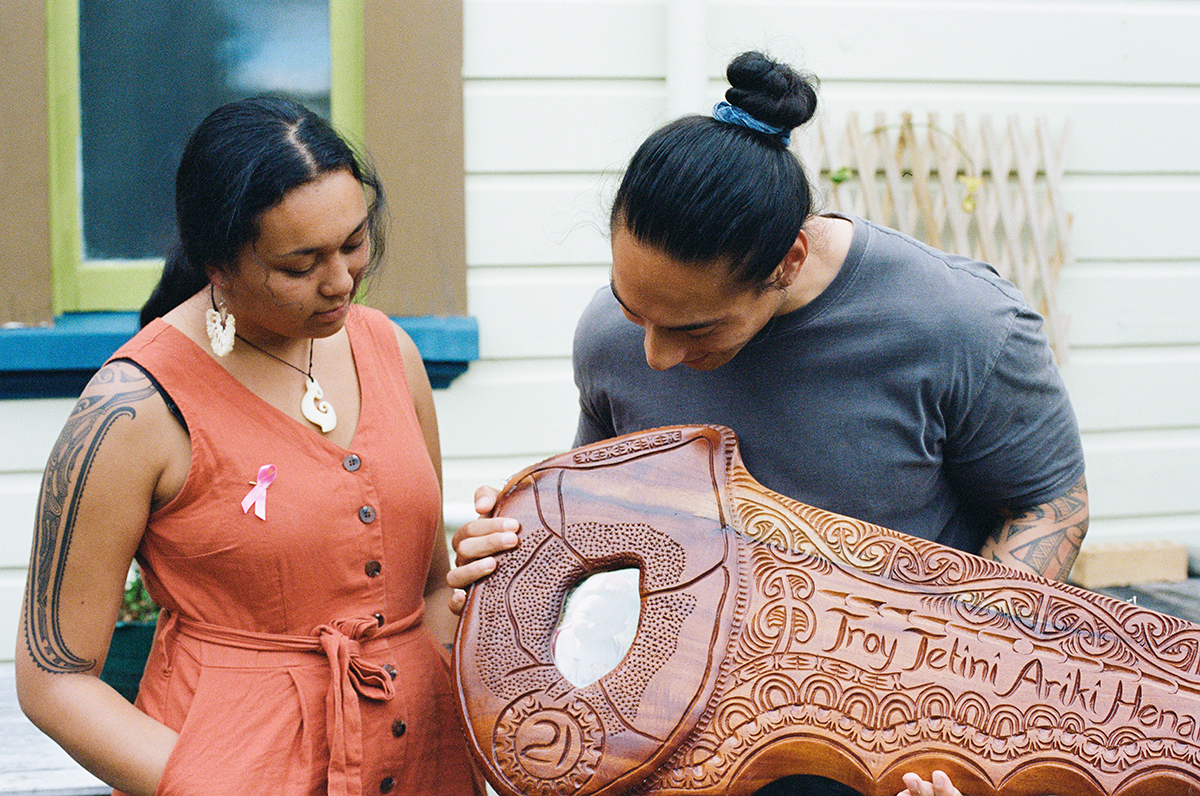 Poe Tiare and her brother Troy with his 21st key. Photo: Baz Macdonald/Re:
But they're not just handing these things out. You have to earn them.
In the olden times of our parents and grandparents, keys were only given to "good children".
This meant those who made it to 21 with no children of their own, those who are obedient and never went out partying.
Presenting your child with a key was a public declaration that they were well equipped to leave the nest and they used to literally be keys. Time to move out, mate.
Now, keys can be anything and are designed by your parents - just like the black pearl necklace I got.
But it's not just the look of the key that has changed. The criteria for receiving one has evolved too.
Today it's simple - just make your parents proud.
While some Cook Islanders would say this has stripped the tradition and significance of the key, I'm happy for the shift in perception.
That no partying rule would have seen me keyless at my own 21st celebration.
Speeches are and have remained another important part of Cook Islands' 21st birthdays.
People share personal stories and wish their friend or family member good luck on their new journey.
Since I couldn't go to Poe Tiare's 21st, I couldn't give a speech. So I think it's only fitting to end this article with a message to her:
Poe Tiare, it has been a pleasure witnessing you blossom into the beautiful and extremely intelligent young woman you are today.
As you enter adulthood I wish you nothing but endless blessings. You are your mother's daughter and I know you'll carve a bountiful future for yourself.
If you're ever in doubt, remember the immortal words of Saviki: "Live your life to the fullest, never look back, no regrets, kia mataora koe!"
Happy 21st birthday, dear friend.
More stories:
"It's different for everyone."
The rise in popularity also reflects a more chilled out attitude towards cosmetic procedures.
"I had to get there on my own."