By Robin Kerr
It's 8.05pm in Wellington and Ayla Holland is about to jump online to play Overwatch. Tonight she'll be flying through the air shooting at her friends till sometime between 2am and 4am. Several hundred of her 20,000 fans will join her Twitch stream to watch her play, to chat or perhaps donate money to her. This is her full-time job.
As her scruffy dog Flossy settles into the covers of her bed, Ayla, who goes by the name Fangetta online, sends out a tweet to her fans that she's about to go live. She quickly scans the chat feed on one of her four computer screens. So far there's nothing abusive, but just the day before a group of guys were planning to jump into her game and bully her in front of her audience in the hopes they might see her cry.
Getting "stream sniped" is just one of the many things the 21-year-old streamer has to deal with. She screencaptures and saves most of them. One recent example is a tweet sent to her that simply says "kill yourself".

The messages take a toll on her. "When the abuse gets really repetitive, I quite frequently just have a breakdown, take a few days off stream and just cry a lot. When I feel like I'm mentally okay to deal with it again I go back."
For a casual gamer, this treatment might be enough to make you stop playing - but for the women carving out a career as a game developer, an esports player or an online streamer, that's not an option.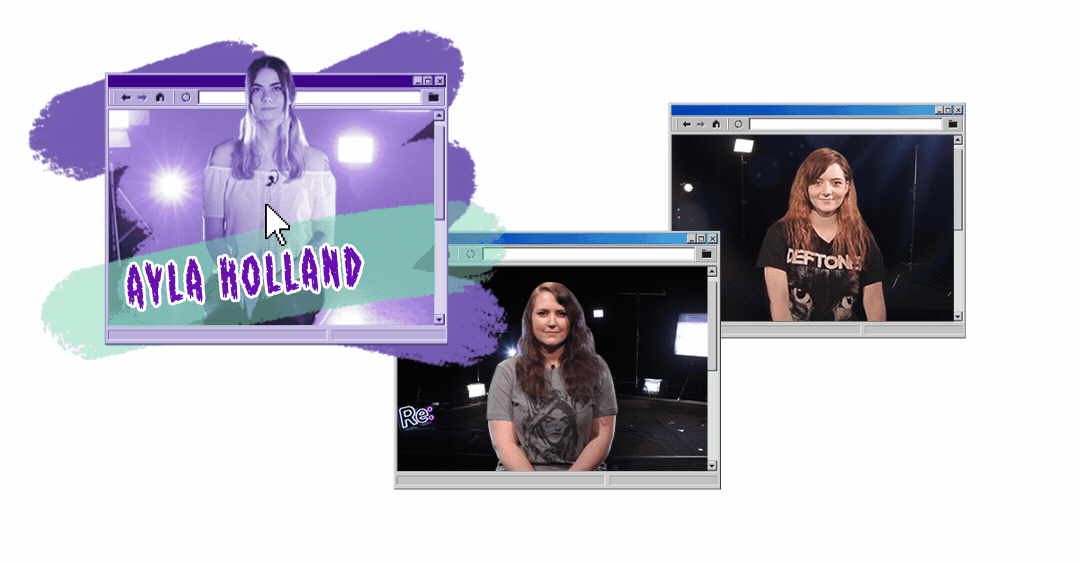 For the three women we spoke to it's a daily battle; either fighting, avoiding, ignoring, or painstakingly moderating and educating their corner of this community. All three said it was exhausting trying to form these tiny online islands in a toxic sea, just so they can play the games they're passionate about and make their living in the online games industry.
It's an oxymoron for an industry built on fun - for many women the reward of playing games is outweighed by the flack they're likely to encounter doing it. Studies have shown sexism has driven female players offline into single-player games, while competitive multiplayer shooters remain the arena of men.
This digital segregation of the sexes has bred a culture of online misogyny, typified by the explosion of online hate that was 2015's #gamergate scandal, which saw women in America's games industry targeted with death and rape threats. Women are just as excluded from the games industry now as before. In 2017 the International Game Developers Association found women made up only 21% of the games industry.
Amy Potter, known as @hellomisspotter online, is a presenter and community manager for Let's Play Live. Housed in Auckland's Sky Tower, LPL are to New Zealand's online esports what ESPN is to American cable sports. They host and broadcast competitive tournaments online for a dizzying amount of games and foster the community through a variety of shows, celebrity matches and online forums. We joined Amy for the filming of LPL's latest offering, the Morning Download, a casual breakfast-style chat show streamed live on Twitch that sees Amy discussing gaming news, reviews and hot-takes alongside a rotating array of guests.

Amy first experienced how toxic the community could be when she launched a gamer matchmaking app in 2015. Leaping Tiger was designed to connect gamers with each other so they could play online together, and Amy's face and profile was featured in some of the marketing imagery.
"I was launching this product to this community and hoping they would be really excited about it."
But her face on the product sparked a backlash. The comments started to pour in, "Who's this girl that you're using? Why are you trying to use a random girl in there, just trying to bring the males in by using a picture of a female gamer."
They said the use of Amy's face was a "trick" to try to lure male gamers in.
"To see those comments roll in really hurt because that product was built by me and I am a gamer," she says.
It left her and her team with a predicament. "Do we just pretend this product is made by men because it's going to be easier?"

Rather than being forced into silence, it was a turning point for Amy. Since Leaping Tiger, she has built her public profile as a woman in the industry, hosted the GirlGamer esports festival in Sydney, been a finalist in MCV Pacific's Women in Games awards and was voted one of their top 100 most influential women in games.
One of her key focuses is moderating comment sections so others can avoid abuse. She built a free piece of software to help other Twitch streamers. It features several hundred banned words in several languages so people won't receive any messages that contain those words.
"I just want people to feel welcome to be there and that nobody feels marginalised."
Amy would like to see more of the larger companies in the industry step up and take the toxicity on their platforms more seriously. "There's power in the long run in building something that's sustainably welcome."
Tizzleroo doesn't want to share her real name. She's had friends and colleagues who've been doxxed - a form of abuse where someone leaks your home address and personal details online, knowing others may stalk or threaten you in the real world as a result.
"Being this paranoid sucks," she says.
Her paranoia is amplified by her history of an emotionally abusive relationship. While some people brush off online harassment as "jokes", it can take a serious toll on the mental health of the women who experience it. And for survivors of abuse, Tizz says, dealing with online harassment can be incredibly difficult.
"If you have had emotional abuse or have been with emotionally abusive people, sometimes going online and being in that atmosphere is difficult. Sometimes it will trigger that stuff to come up again."
At age 16 Tizz was groomed by an older man through an online game. He persuaded her to send him nude pictures, and convinced her they were in a real relationship. To her knowledge these images were never shared, but she knows that revenge porn is a huge problem. A 2016 survey found one in five New Zealand women under the age of 30 have suffered some form of online sexual harassment, and just 9 percent of those perpetrators have been reported to police.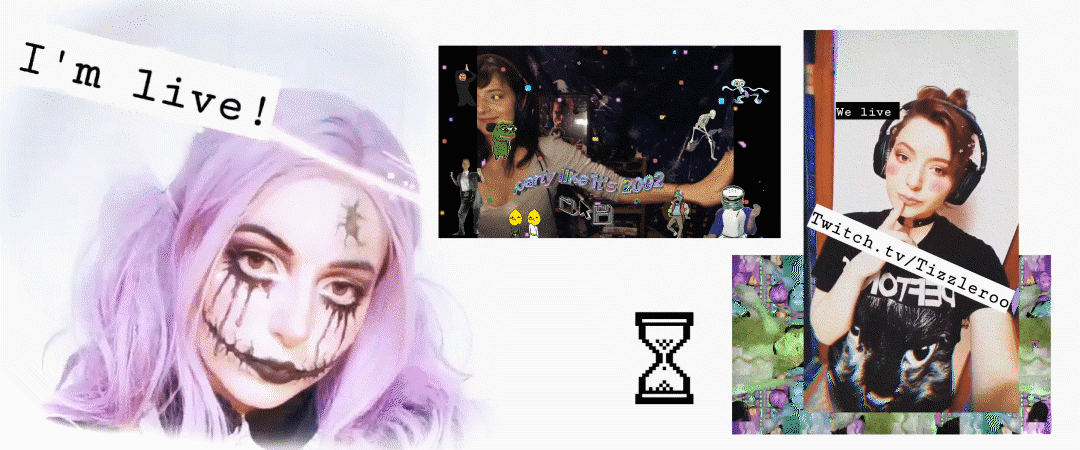 Since then, she tried her hand at competitive multiplayer games but was bothered with the misogyny she'd encounter while playing them. She chose to never speak aloud while playing, to avoid revealing her gender.
"I have thought about getting a voice changer. Cos I was like, if I get a voice changer maybe they won't be able to tell I'm a girl."
Now wigs and elaborate makeup are as much a fixture of Tizz's broadcasts as sassing her viewers while she plays a game. But what to her is a creative form of self-expression is often taken by male viewers as an invitation to take pot-shots at her appearance.
"Because it's anonymous, people feel like they can get away with anything. If you're covering up too much they'll say you're a prude. If you're uncovered, they'll comment on your boobs."
For Tizz there just isn't enough accountability, and until there is, she chooses to avoid the games that might attract more abusive male viewers.

Back at Ayla's house her dog Flossy has fallen asleep on her bed and she's immersed in another round of the multiplayer shooter game Overwatch, her pink hair aglow amongst the array of monitors that surround her.
Many streamers say Overwatch has some of the worst abuse. Yet Ayla feels bound to the game she's playing. "I can't not play Overwatch, because it's my job. My viewer count, which is my visibility on Twitch, it drops significantly if I'm not playing Overwatch. I can't drop it or I drop years of work that I've put into my streaming, building up a community and an audience who want to watch that game."
She boasts one of the largest Overwatch followings in Australasia and it's this viewership that equates to how much she's likely to earn from it or not. "I think my best solution for me is to just accept the harassment and keep my head down about it."
But there's another hidden cost that comes with this exposure. She says she's been stalked both online and in real life. Young men have approached her at in-person gaming events pretending to be fans in order to get a photo with her. When they later posted it online, she saw their accounts belonged to some of her worst trolls.
"He joked about whether I should get a restraining order."

Ayla compiled these photos along with a collection of clips of these men abusing her in the game and took it to the Police. She was referred on to Netsafe, the organisation appointed by the government to help keep people safe online. In conjunction with Police they can assess if someone has breached the Harmful Digital Communications Act, and provide advice and support for bringing legal proceedings against that person.
In 2015 New Zealand passed the Harmful Digital Communications Act, a law which aims to prevent;
Threatening or intimidating someone online

Disclosing personal facts such as someone's address

Making or sharing indecent or obscene material

Inciting someone to harm or kill themselves

Demeaning someone based on their race, religion, gender, sexual orientation or disability
If someone is found to have breached the Act they can face up to two years' imprisonment or a fine of up to $50,000. In 2019, 80 people were convicted under the Act.
Ayla decided to confront her harassers, telling them never to contact her again or she would escalate it further. It was an opportunity they decided to take.

Her plea is for other men not to be bystanders - that if they see women getting targeted online, they should speak up because trolls are more likely to listen to another man. "Even if it doesn't change the way they think, they'll leave that girl alone for now."
"That feeling, when someone stands up for you when you can't stand up for yourself is important - it makes things bearable."
If you would like to report something to Netsafe you can call them on 0508 NETSAFE
Or report it online by clicking here: