When you're young there is often this perfect window for traveling overseas.
For some, it's when you finish high school or university and you want to get lost tuk-tuk-ing your way across South East Asia before you figure out what the heck to do next. Or for others, it's living overseas for a couple of years to get international work experience and network in the big pond. If you've ever been to London or Berlin, you'll be familiar with the herds of New Zealanders living their best lives finding or reinventing themselves (professionally or otherwise).
But then came Covid-19, and then more recently, came Delta. A variant strain of Covid-19 proving to be more contagious, more deadly, and more resistant to the vaccine. And as a result even better at blocking these travel plans.
Re: spoke to three people who have had their travel plans completely derailed by the pandemic. We asked them what life looks like now without travel.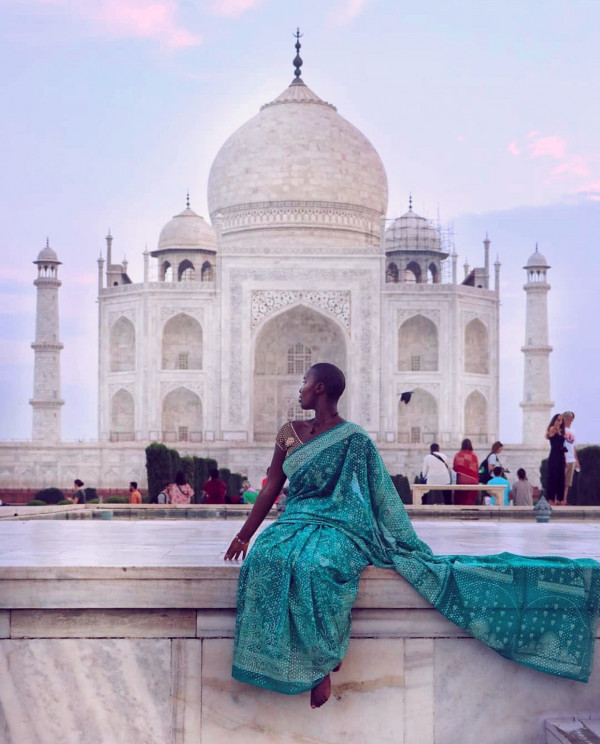 Sarah Robinson, 19
"It's a tough one," says Sarah. "New Zealand has been incredibly lucky throughout the pandemic, but I still think young people have missed out on a lot because of Covid."
Last year in January, Sarah was in Cambodia working as a photographer for a local charity. But as Covid-19 reared its ugly head, she returned to New Zealand. Initially (like most of us) she didn't think much of it, so she always planned to move back in June to live and work full time.
"But when we realised that wouldn't be possible, I was devastated. I had found a job that I was actually passionate about, that I could see myself doing for a really long time - but suddenly I wasn't able to do it because we couldn't leave the country."
Like a lot of young New Zealanders, travelling has always been a huge part of Sarah's life. "No matter what I was doing, I was always saving for a trip overseas. Travelling basically taught me all I know about financial literacy. It taught me how to keep myself safe, how to surround myself with the right people, how to be independent, how to think on your feet."
"As a young person, those are things we need to learn sooner rather than later."
Aside from the life lessons, it's no coincidence why so many young people want to travel - it's probably the easiest time in our lives we can.
Generally speaking, we are free from children, a mortgage, or other huge responsibilities that might tie us down. Visa initiatives like the Working Holiday Scheme, set up to make it easy for young New Zealanders to live and work in another country for a year, are even limited to 18-30 year olds. Plus they explicitly mention you can't bring children along with you.
This is not to say travelling and working abroad with children isn't possible, but you'd think most parents would admit it is harder.
"The idea of travelling with children and how that changes getting passports and visas approved does bog me down a bit," says Sarah. "So the next time I will have as much freedom as I have right now to travel, I'll probably be retired," she laughs.
Covid-19 has managed to impact nearly everything in this world. While travelling is a small sacrifice to make for the safety of people, the depressing realisation that most young people are spending their prime travelling years homebound is something young people are allowed to grieve.
Prime Minister Jacinda Ardern has announced plans to introduce a "risked-based border" from early 2022. But even this is a tiered system that will enforce self-isolation and manage isolation on arrival, depending on where you've come from and if you're vaccinated. It could be years before we can travel like we did in 2019.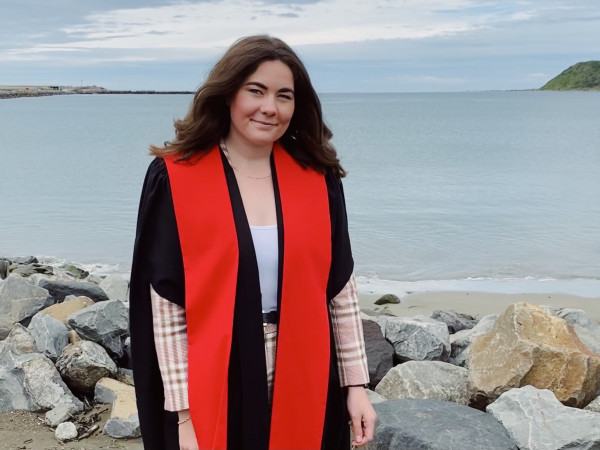 Taylor Cooney, 27
"I was optimistically thinking it would go back to normal, but it doesn't look hopeful anymore," says Taylor.
Last year Taylor finished her PhD in chemical immunology, which is the science of making new drugs, vaccines or therapy. It's a timely degree to have right now, but because the science world in New Zealand is so small, Taylor says graduates are "really highly recommended or just expected" to go overseas to get international work experience.
Some of Taylor's friends who had already lined up international contracts decided to go anyway despite the worsening pandemic. But Taylor found it difficult to get companies in places like Germany, Netherlands and Scandinavia to hire her because she was from New Zealand.
"A science job recruiter basically told me 'you'll have a really hard time convincing anyone to take you because you're leaving a country that's very free, to come to a place where no one can guarantee what the situation will be like'."
"So I had to pause that idea for a while, but I think next year, it'll be a harder decision for me to make because how long do you put your life on hold for something that is out of your control? We might just have to learn to live with it."
At first, the world thought vaccines would be the key to opening the borders. However, research showing it may only be 88 percent effective against the Delta strain as opposed to 95 percent immune to the original strain means vaccines are not the silver bullet we hoped - though they remain one of several crucial steps to recovery.
So then what does the future of travel look like? Are socially distanced airplanes, souvenir stores filled with masks, QR codes and vaccine passports enough?
Probably not, which means travel, for the foreseeable future, will always be a gamble.
Taylor says despite this, she's not ready to give up on her OE completely, but going would be a "calculated risk".
"It would depend on the country, and what plans they had for supporting people and working from home. I have a British passport so if everything turns to crap, all I have to do is get back to the UK, which isn't as intimidating as struggling to get back to New Zealand."
"But still, moving to another country is overwhelming and it's challenging. The idea of going overseas and being in lockdown and not being familiar with the area, not having a support system, not being able to work properly, or not being able to contact my family because they're 12 hours on a different schedule to me. That is overwhelming."
"But not going feels I'm just stagnating and not progressing. I don't know how much longer I should wait."

Miro Fisch, 19
When the severity of Covid-19 hit, Miro was half way through his trip through South America.
As a 17 year old, he'd saved up and planned a month-long adventure through Brazil, Uruguay, Chile and Argentina. He'd wanted to go ever since he became close with the South American community on Waiheke Island where he lives.
"I made a bunch of Argentinian friends through football, and then a couple of them lived with me and mum for a couple of years when I was 15. They taught us about the food, the culture, the language, the politics, and all I wanted to do was go and visit."
But even though Covid-19 cut his dream OE short, Miro doesn't see the closed borders as all bad.
"Having the opportunity taken away has obviously dampened my excitement about traveling because that was such a stimulating time of my life. I felt like I had saved and waited to finally be old enough to go, and then it was taken away again. But at the same time, it's made me look and appreciate what is already here in New Zealand."
He says even though he can't physically be in Brazil to get his Latin American experience, he's finding ways to satisfy his cultural fix here.
"Since I've been back I have learned Spanish, and I've kept up with the politics in South America, and have been sharing the music, food and culture through meeting new people here."
"When we aren't able to travel overseas, which is such a big part of our culture, I think we do become more appreciative, or just start noticing the diversity in culture and everything we already have in New Zealand."
"A year ago I never would have thought I would be spending my money travelling in the South Island. All my money and energy was directed at going overseas, but now I just want to go and see the Marlborough Sounds," he says.
Witnessing how disenfranchised minority groups, women and indigenous people were in South America from imperialism and colonisation also forced Miro to reflect on New Zealand's own dark past. "I got back and I was like "shit mum, I think I want to try and connect with my marae, in Ruatoki, my Tūhoe marae," he says. "I wanted to try and understand my own history more, instead of just being fascinated by other country's."
Although the borders may be closed for now and traveling may never be the same again. At least Covid-19 has forced us to slow down and appreciate what we already have. It's also revealed how young people are ready to give up travel and international careers to protect each other.
"If I've got to put my plans on hold for the next five years so everyone can be safe, of course I am willing to do it," says Sarah. "I think for a lot of people, we're just crossing our fingers and hoping that life won't be put on hold for too long."
More stories: