Despite Prime Minister Jacinda Ardern urging the nation in last night's press conference not to panic buy, we still did. We asked the Re: audience and team to share the embarrassing secrets of what they bought or what they did in the last hours of freedom before level 4.
The Prime Minister has been warning us against panic buying for over a year now, but, as she said in last night's press conference, she has "gotten used to the fact that nothing I say overcomes human behaviour. We have a natural instinct that when alert level changes, people worry about their provisions."
And worry about our provisions we did, with supermarket shelves being cleared of bread and toilet paper within hours.
As a reminder: supermarkets, dairies and petrol stations are never closed under any Covid alert level - even at level 4, you can go to the supermarket.
But here's some things we bought, or last minute activities we got up to, along with some of the submissions you guys sent us when we asked on Instagram. (By the way, if you don't already, follow us at @renewsnz on Instagram).
Josh Robertson, Re: journalist
Although I felt bad about it, I went to buy toilet paper. I had planned to before the lockdown was announced. It was out of necessity. I also bought a litre of UP&GO from the dairy next to my apartment.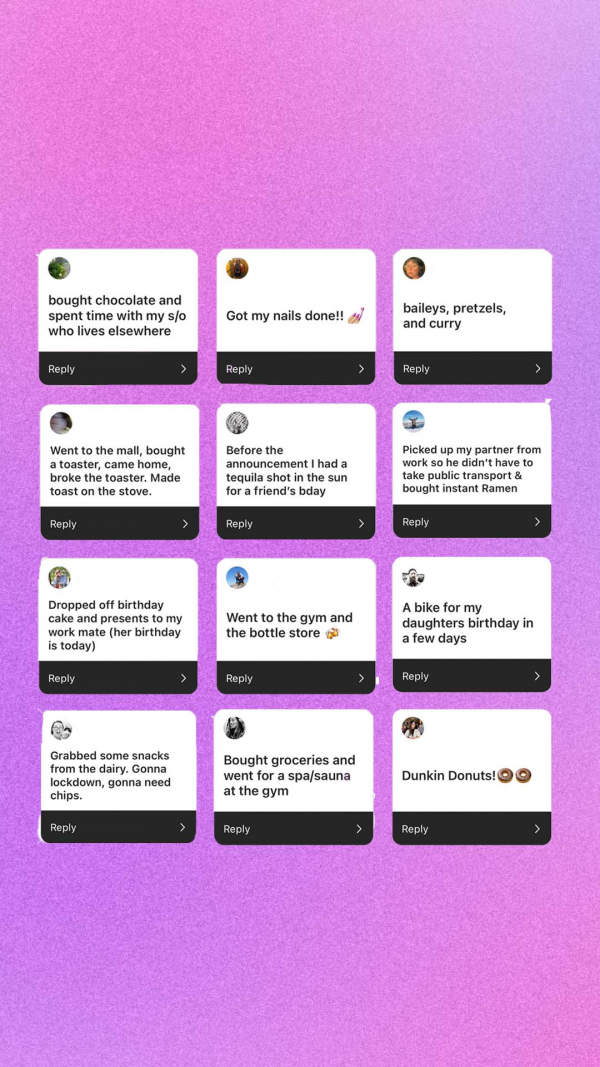 Liam van Eeden, Re: journalist
Stocked up on oat milk. How could I survive lockdown without my delicious milk alternatives?
Frances Morton, Head of Re:
I didn't have much time so it was a tough choice between supermarket and bottle store, but ended up with beers and vodka.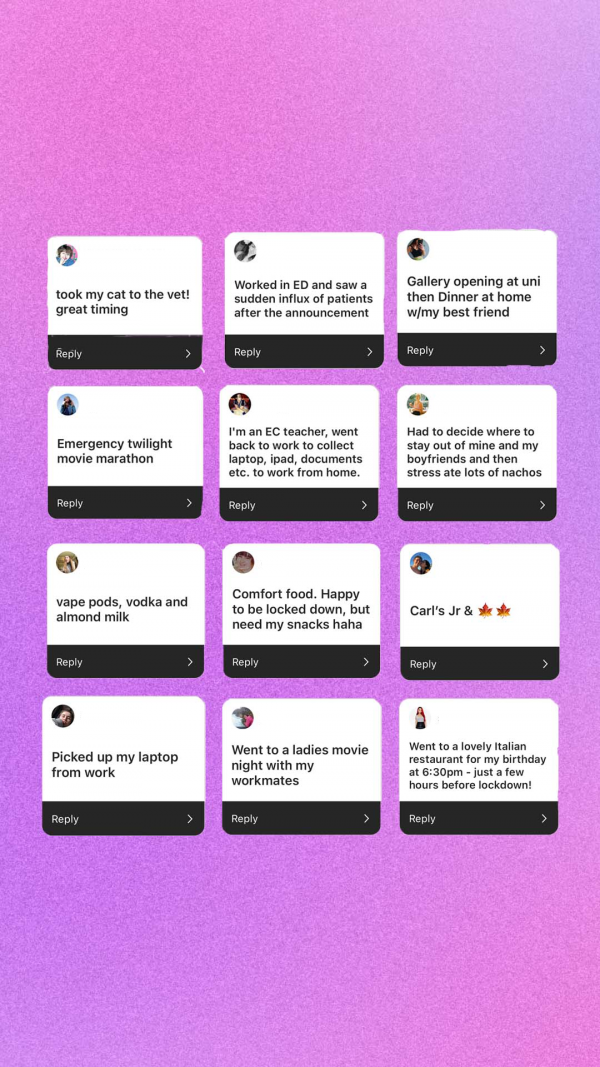 Maggie Shui, Re: journalist
I went to the gym. I joined Les Mills a few months ago and the cult has consumed me.
Sophie Macnicol, Re: production manager
I went to the supermarket as I had zero food in the house, and placed way too many items on the self service checkout to avoid the 1.5 hour queues.
Christabel Sikireta, Re: marketing intern
I took my best friend to a pre-planned birthday dinner date. We ate expensive pasta and cursed Covid because her birthday has been affected two years in a row.
Anna Harcourt, Re: head of content
I genuinely went out to buy a new mask yesterday at lunchtime, before the news even broke about the Covid cases. But instead I bought shoes and told myself "I'll just buy a mask tomorrow!"
Lol joke is on me now.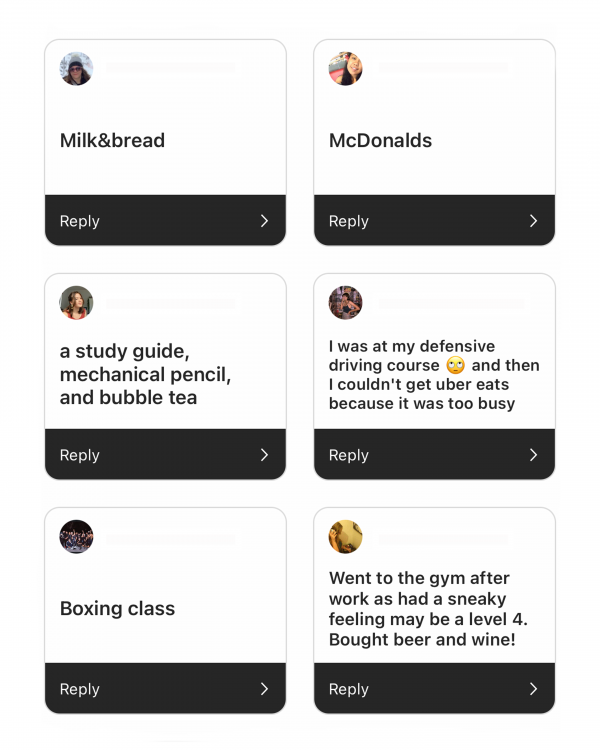 Zoe Madden-Smith, Re: journalist
As soon as we heard we were going into level 4 we ordered curry from our local. They were so busy, which was cool to see everyone supporting their local restaurants before they closed for lockdown. The lamb korma was well worth the wait!
Matiu Hamuera, Re: journalist
I went out to dinner at Tanuki's Cave in Auckland, it was empty and the food was bomb, followed by a last-minute trip to Mint Laundromat to dry my clothes.
Teuila Fuatai, Re: senior producer
I've been home sick, but before that cream cheese for a banana cake!
Baz Macdonald, Re: journalist
We had plans to have dinner with friends last night at our house. I had started cooking dinner for four, and so we decided to go ahead - especially because it would be the last chance for both us and our dogs to socialise for a while.
Teuila
Farida Refaat, Re: digital publisher
Caught up with a friend I haven't seen in months. It felt like now or never lol.


More stories: