By Cass Marrett
Update: this article was published in November 2020. On June 14 2021 Auckland Council announced consent had been granted for the Dome Valley landfill, after a panel of independent commissioners voted in its favour.
Auckland is running out of room to dump its rubbish, with the city's largest landfill likely to be full within the next eight years. This week hearings began to decide whether a new tip can be built in Dome Valley, that's being fiercely opposed by Ngāti Whātua iwi. Here's an explainer on the situation.
In less than eight years Auckland's largest landfill will be full, which could put pressure on the city's other landfills.
This week resource consent hearings begin to decide whether council-contracted company Waste Management will be able to build a landfill in Dome Valley, about 90 minutes north of Auckland. Local iwi have been fiercely opposed to the new landfill since Waste Management applied for resource consent in May 2019.
Aucklanders send 180,000 tonnes of household waste to landfill every year. Christchurch, Dunedin, and Wellington don't lag far behind with an estimated 113,815 tonnes, 94,000 tonnes and 96,000 tonnes respectively. Wellington is looking to expand its current landfill and Dunedin's main landfill will be full in the next few years.
It's a problem for the whole country to think about - what should be done when our landfills fill up, and is it okay to just keep putting our waste in the ground?
What's proposed:
Waste Management New Zealand want to build a 60 hectare landfill in one of the valleys on their 1020 hectare property in Dome Valley. They've also earmarked a second valley that could become a landfill in the future (but they would need to apply for more consent).
The proposed landfill is roughly 1.5km from the nearest house and more than 2km from the Hoteo River which feeds into the Kaipara Harbour.
The new landfill would open between 2026 and 2028.
What's happened so far:
Activist group Fight the Tip, representatives from Ngāti Whātua iwi and other members of the community rejected Waste Management's proposal fearing the landfill would poison the Kaipara Harbour and ruin the land for generations to come.
In June a rāhui was placed over the Dome Valley landfill site. A rāhui is a ritual prohibition that can be used politically or to protect resources, land or water.
There were doubts as to whether the rāhui had any standing without the support of some members of the Ngāti Manuhiri hapu, however 200 people turned out to the rāhui ceremony including Jason Smith, mayor of the Kaipara district.
As the council continued the consenting process it appeared the rāhui had been ignored and in July this year a hīkoi (march) was organised in protest, ending in a 3500-strong petition to stop the landfill presented to Auckland Council.
Upon accepting the petition Auckland Deputy Mayor Bill Cashmore said, "There is nothing in the Resource Management Act that would allow this council or another to stop this process. A decision must be reached. The decision will be made by a panel of independent commissioners. Not politicians, not councillors. This is not a political process, this is a legal process."
Hearings start Monday November 9.
Mikaera's perspective: Dome Valley local, Ngati Whātua kaumatua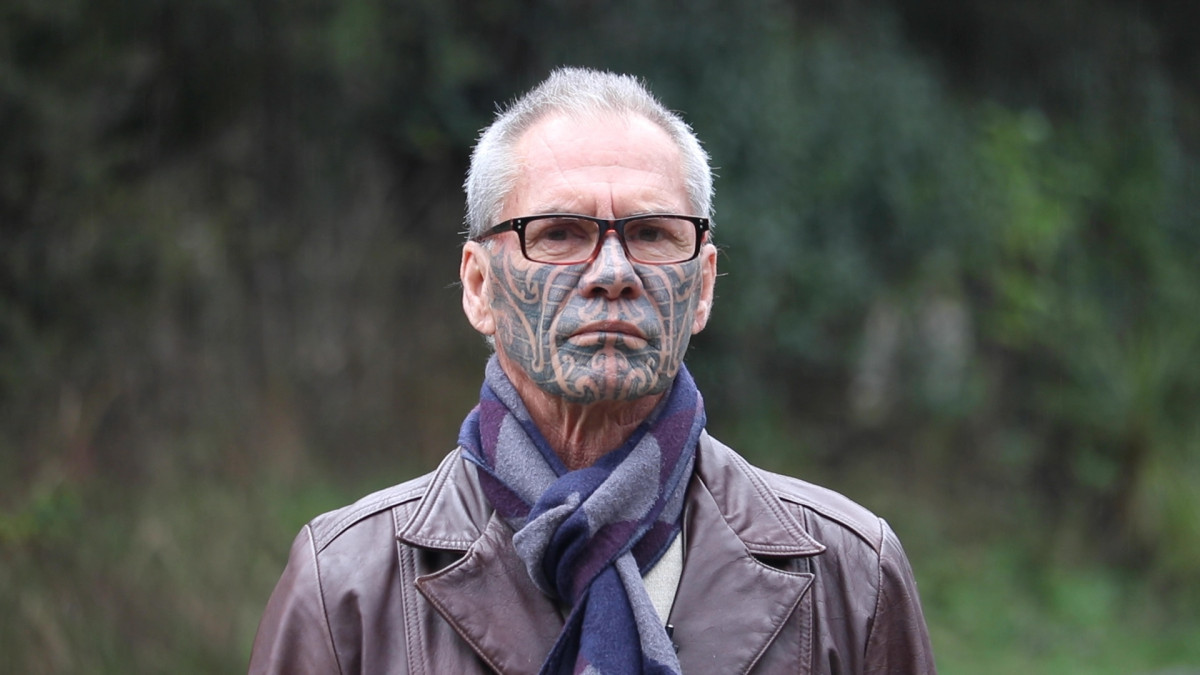 You can hear the crunch of the gravel as Mikaera Miru's car pulls into the small clearing at the end of Spindler Road near Dome Valley. He gets out and gestures over some hills to show where the landfill will be going - we can't go over there because that would be trespassing.
"We have a right, we have Mana Tuturu, which is a mana over this land before the crown even came here. Ever since we've been in that treaty relationship, we've been on the receiving end of being marginalised," says Mikaera.
Waste Management purchased the land in 2018, but Mikaera says Ngāti Whātua's mana tupuna, mana from the ancestors, tasks them to protect it regardless of who paid for it.
He is adamant the landfill will not go ahead, and says the rāhui is as binding as any other law in New Zealand.
"No one has the right to go upon that land and use it as a landfill because a tapu has been placed by the hapu from this whole region here."
Mikaera has over 30 years' experience in resource management for Ngāti Whatua and he has been involved with two major rāhui in the Kaipara region – one to stop turbines being installed and another to curb fishing activity, both in the Kaipara Harbour.
He believes the proposed landfill will poison the Kaipara Harbour because leachate from the rubbish could eventually seep into the Hoteo River and travel out into the harbour if the linings at the bottom of the landfill become compromised.
Leachate is a strong, toxic liquid created by decomposing waste which collects in the bottom of the waste pile. It's often captured and treated before it is discharged back into water receivers.
"With the flooding that we have in this area, it'll be distributed in this huge farming catchment area here. That is a disaster within itself because if leachate gets into the water, and it's distributed by a flood, that leachate will be spread across all the pastoral land in this area," he says.
Mikaera has seen Waste Management's plans to manage leachate and to protect and regenerate the surrounding environment, but points out they have not guaranteed the lining that separates the toxic leachate from affecting the environment will remain intact forever.
"What we have around the coastline of New Zealand," says Mikaera, "is hundreds and hundreds of landfills. They, with global warming are going to be ripped open. Fox River is just the beginning of what's going to happen."
In March last year, a storm breached the bank of the Fox Glacier landfill, sending tonnes of rubbish into the neighbouring river. That landfill is capped, meaning it no longer receives rubbish and is topped with layers of concrete, silt, clay and topsoil. But the rubbish that spilled out into Fox River was still being cleaned up in March of this year.
"Numerous landfills have caught on fire. Do they know that that liner underneath there has not been broken? They haven't got a clue," says Mikaera.
Last year a landfill 70km south of Auckland's city centre run by the company EnviroWaste caught fire, despite the company's lawyers insisting it was "safe" in the Environment Court in 2000. This year landfill fires have broken out in Northland and Waikato regions.
"Fires will burn holes in the liners, you burn a hole on that liner, that poisonous leachate that gets down the bottom is going to contaminate that environment," says Mikaera.
In their proposal, Waste Management highlights members of Ngāti Whātua who blessed the Redvale Landfill's administration building when it opened. So why are they opposed to Dome Valley now?
"This one [Dome Valley], every criteria for a landfill has been completely undermined, it's an environmental disaster," says Mikaera, "Red Vale? Ka pai."
"Ngāti Whātua went there and gave it the tautoko. It's a cunning trick. Just because you get the tautoko once you think you've got the rubber stamp to do what you want and say you've got Ngāti Whātua consent. Kaore."
"If they really respected Ngāti Whātua, Ngāti Whātua have put a tapu over this land - this rāhui - if they respected us, they would have said no more landfill. They have trampled upon our mana."
Marsha's perspective: General Manager of Customer & Sustainability, Waste Management New Zealand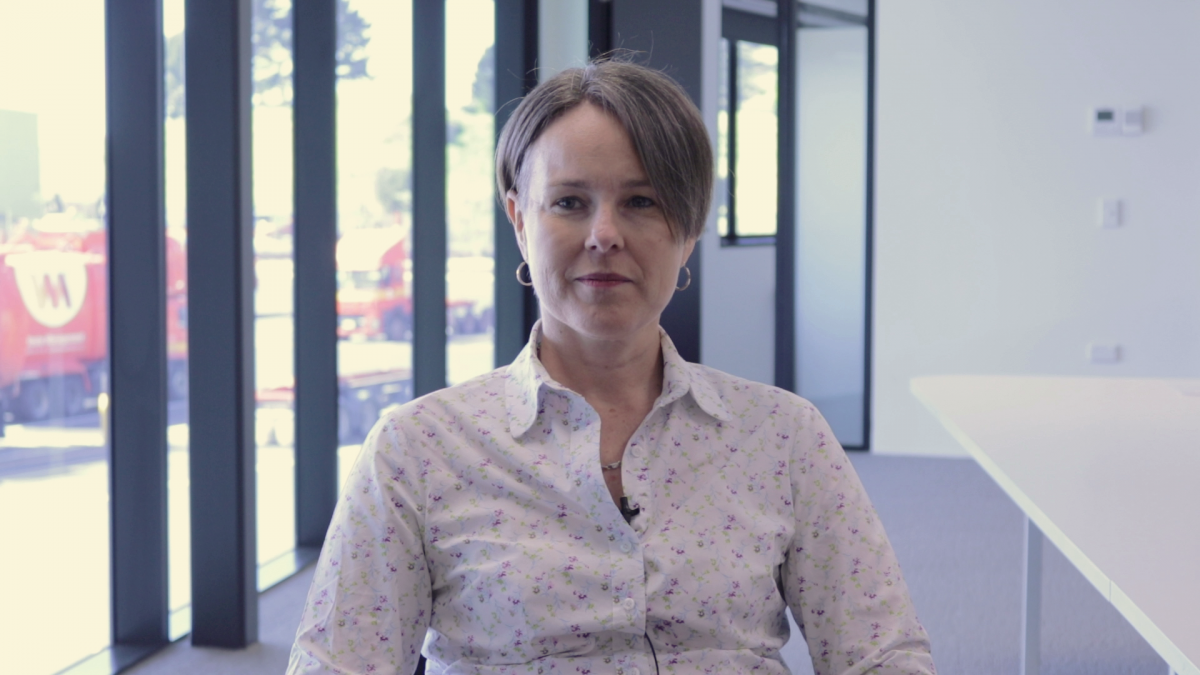 Waste Management's offices are pristine. They are an award-winning waste company who take pride in their circular economy model. One of their initiatives captures landfill gas from the 1,135,000 tonnes of rubbish they collect nationally, and uses it to power more than 23,000 homes.
"We see waste as a resource," says Marsha Cadman.
While that might seem like a throwaway line, it's true the company does more than put rubbish in the ground. According to their statistics from 2019, the company sold 70% of the plastics they collected back to New Zealand companies, created alternative fuels from 11,000 tonnes of recycled tyres and treated 74,000 tonnes of hazardous waste and "made it safe".
But simple math will tell you there is still 807,164 tonnes of rubbish collected by Waste Management still going into landfills across New Zealand. They're filling up fast and as Marsha points out, the process to build a new one is slow - Dome Valley has been in the works for the last eight years.
"We spent a lot of time trying to identify what would be a suitable site for Auckland and considering the growth in Auckland."
The company looked at the geology of the land, road access and gaps that would buffer the proposed landfill from neighbouring properties.
"It's already commercial forestry," says Marsha, "[It was] a lot of work that is done by very sophisticated people with degrees that I would never know about - engineering, ecology, all of those aspects to make sure that we're going to end up in a place that's a suitable site for landfill."
When asked why Mikaera insists Waste Management is not meeting the criteria for the landfill, Marsha was confident that is not the case.
"Landfills are not something that under the Unitary Plan are consented activity," says Marsha. "When we go through the resource consent process, there will be requirements put on us to make sure that we are delivering the best possible solution for the practices of landfilling.
"Whatever criteria in the community is concerned about, we're keen to talk to them, whether it's about ecology, stormwater, how traffic movements are going to be managed by us. That's the point of the consultation".
According to Waste Management's 2019 figures, they are capturing 100% of the leachate that comes off their current landfills and intend to continue doing so on the Dome Valley site.
Marsha explains that it's done by a layered lining system.
"[The lining is] very thick, up to a metre in places and part of that lining system is HDPE (plastic). There's another part that's about 600 millimetres of compacted clay. There's two other layers that are manmade layers. Within that we then lay pipes that capture this liquid that's created."
She says Waste Management and the community's "goals are the same", as they don't want leachate either because if the landfill is full of liquid it's "less efficient", and that's bad for business.
"So as we put the waste into the landfill, we lay the pipes, the waste starts decomposing, we capture the leachate as it's being created. Over time, that waste stops creating leachate at all. We take it into the site and we treat it, we make sure that we take all of the bad stuff out of it, and it dries out and it goes in dry back into the landfill. And any of the water is much like the storm water but separately treated so that any of the remaining liquid doesn't escape the site," she says.
When the Dome Valley landfill is full, Waste Management is obligated to look after it for a further 30 years. But with widespread worry about its impact on future generations, the Kaipara District community and iwi are not convinced a capped landfill will remain problem-free forever.
"The plastic liner that people are most concerned about has a lifespan of somewhere between 500 and 700 years. There will be no leachate created in 500 or 700 unless someone goes and mines up the waste sitting in there, but it will be what we say is inert, there's no more leachate being created," says Marsha.
There are concerns about how flooding could impact the dump. This year Dome Valley received 732mm of rain, which NIWA (National Institute of Water and Atmospheric Research) says is just over 50 percent of the average 30-year rainfall in the region. In July the far north regions experienced a once-in-500-year flood.
Because the landfill sits at the top of the valley, three kilometres away from the Hoteo River, any rainfall that comes off the landfill will travel through storm water drains and a series of ponds. Marsha says Waste Management will test the water at various stages, making the chances of any contaminated liquid escaping the site and travelling out to the Kaipara small.
"We can imagine lots of wonderful opportunities to work with iwi in the area. Particularly on the waterways, we see huge opportunities to create wetlands and have plans already for wetlands on our own site. We know that water, the health of the Hoteo and in fact the Kaipara - even though it's a long way away from landfill - people are concerned about that.
"We will become a permanent neighbour up there and we were concerned about those things too."
What's to be done?
No one can definitively answer that until the hearings end in mid-December and depending on whether the case makes it to the Environment Court. But if the landfill goes ahead Mikaera says there will still be opposition.
"We'll see as to whether the Environment Court are going to support what the commissioners and the hearings have said. If that's the case, if they completely disregard the rāhui, that's when there's going to be a major conflict of policy, that's when there will be a land occupation."
If we don't bury our waste in landfills, Marsha says, the only other option is to burn it. But in New Zealand "there is no support or no government framework for incineration for waste. In fact, it doesn't make sense in New Zealand anyway, because we have great geothermal and hydro-electricity mostly."
"Landfills are the right solution for the residual waste that we can't recycle or reuse. If the landfill is not approved, another site will need to be found. And it's going to be quite problematic because Auckland landfill at Red Vale will be full in 2028. Whitford will be full in 2041."
But when pressed on whether landfills were a sustainable option in the future and how we could better tackle the problem, both came to the same conclusion.
Government action is needed in regulating the amount of waste being produced to begin with.
"There's lots of things that government needs to do globally," says Marsha, "I think the make, take, throw out model that has become the norm for us all needs to be rethought… it's a big step change but I think the awareness step is the first step and I think we've started that journey."
"We've got to get away from putting our rubbish in landfills and posting it to future generations," says Mikaera, "From a Māori perspective, putting our paru (rubbish) into Papatūānuku is completely offensive. It's a breach of the sacredness of our Earth Mother.
"We've all got to do it. It's a responsibility for everybody in the village. It's got to start with the government making legislation that says we need to stop producing the wrapping - all the stuff that's going to landfill, totally unnecessary. We never used to have it. Now it's for commercial outcomes," he says.
But for now, without that framework, it comes down to the people in Aotearoa. It's not just managing the waste once it's in your home, rather, reminding yourself before you buy exactly where your purchase will end up.