By Robin Kerr
After her fourth ticket back to the United Kingdom had been cancelled, Lara Suleyman from Kent made a plea on social media for the British government to take action to bring their people trapped in New Zealand back home.
Within 48 hours she had gathered a register of over 1000 British nationals, launched a website and been interviewed by the BBC.
"We've been thrown into this," the 28-year old snowboard instructor told Re:. "Not because I wanted to do it. But through desperation, the fact that our government isn't doing anything."

Late on Sunday night, Lara made a post on the 'UK in New Zealand' Facebook page—the British High Commission's official page—and set up a dedicated email to build a register of people in the same position as her. "I noticed that the backpacker and travelling in New Zealand pages were blowing up with people specifically trying to get back to the UK, more so than any other country," she says.
By lockdown on Wednesday night, her register had grown to 2,500 names and eight people had jumped onboard to help coordinate the effort. Many of the people she has had contact with have had three or four flights cancelled.
"They have no way of getting home," says Lara.
With an exodus of travellers leaving New Zealand over the last week, the total number of Brits remaining is currently unclear. According to Immigration New Zealand 21,339 Britons were in New Zealand on temporary visitor permits as of March 12.
Since then, the British High Commission has started their own register. But so far there have been no mercy flights to repatriate travellers back to the UK. In an interview with Jesse Mulligan on RNZ the British High Commissioner for New Zealand, Laura Clarke, said there were very few options available as airlines ground planes. Air New Zealand has cut its international flights by 95%. "We are working really hard with commercial airlines and also with governments, and with the governments of transit hubs such as Singapore, to get commercial airlines going again, because our top priority is to get people who want to go home, home."
The UK's Foreign Secretary Dominic Raab has announced emergency loans to cover the costs of stranded travellers' plane tickets. However with staff at both the consulate in Auckland and the Embassy in Wellington now working remotely, Lara says that British travellers feel abandoned by their own government. "There are still people on hold for three hours and then being cut off. There's still 56 people standing outside the consulate's door, with a sign up saying we're closed."
Leading this campaign to get the British Government to help its stranded citizens has also come at a cost: Lara chose to decline a flight home. "The travel agent contacted me last night really excitedly saying, 'I can get you on this flight that goes through America'.
"I chose to stay because I didn't want to break the spirit of the people who are now relying on me - the majority of them are in a way worse situation."
"I've got a roof over my head. I'm in rented accommodation. I've spent time here in the past. I know people, have a support network, but we've got people calling up in tears because their accommodation is shutting its doors from tomorrow. Not because it's influenced by the government but because presumably, the hotel is saying that 'we don't want to go to work and put ourselves and our families at risk.' So they're out on their own."
It's not just young people on their OE seeking to return home either.
"We've got countless doctors, nurses, radiographers, retired doctors who have signed up, requested to go back to work practicing and help out, and now they can't get home," says Lara.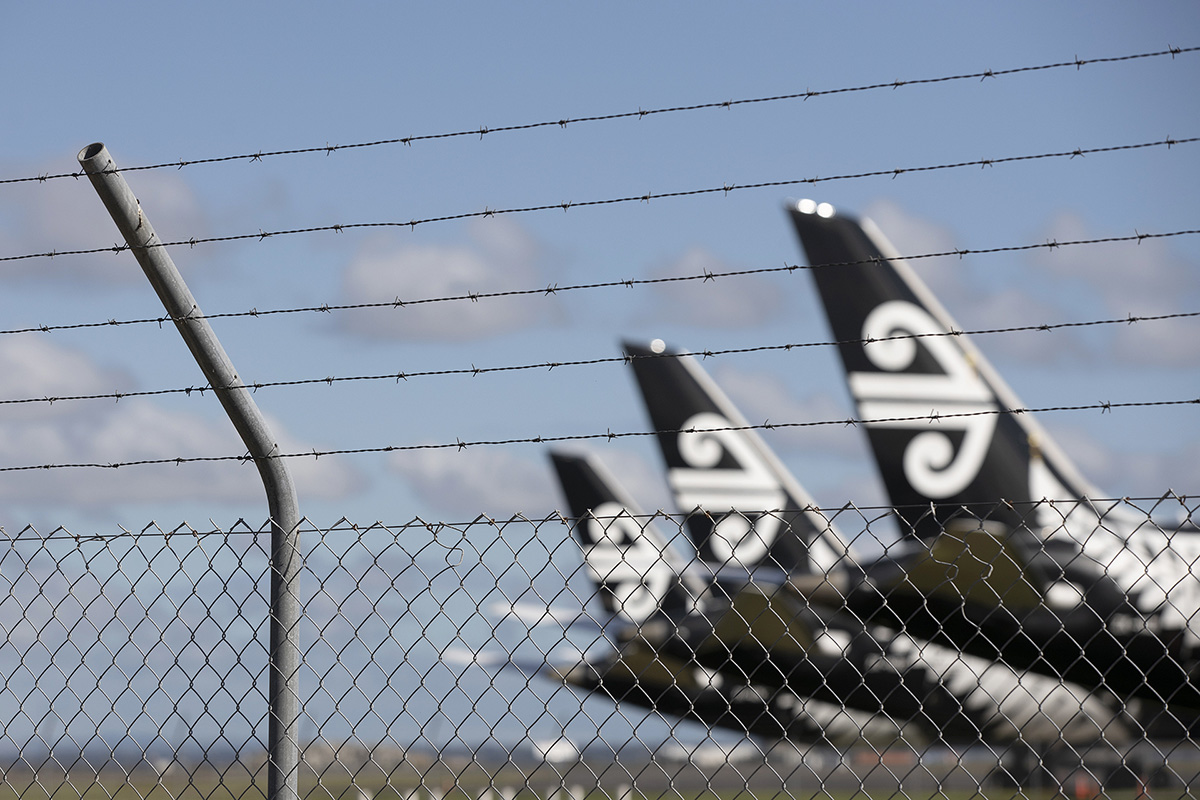 But with the country now in lockdown and the options for flying home getting increasingly difficult, many of these travellers are faced with being holed-up until the situation changes or the pandemic recedes.
"People are quoting me between £400 to £600 a week to stay in a hotel. How are they supposed to afford that? Some people have parents that can help out but perhaps the majority don't. For those even on working visas, there's no jobs. There's nothing available."
"We're calling for repatriation flights - because there aren't any commercial options."
The German government has its first repatriation flight heading out of Auckland on Friday, with more flights planned out of Christchurch over the weekend.
"The more that governments from other countries, especially European countries, do to repatriate citizens from New Zealand, the more Brits over here feel abandoned."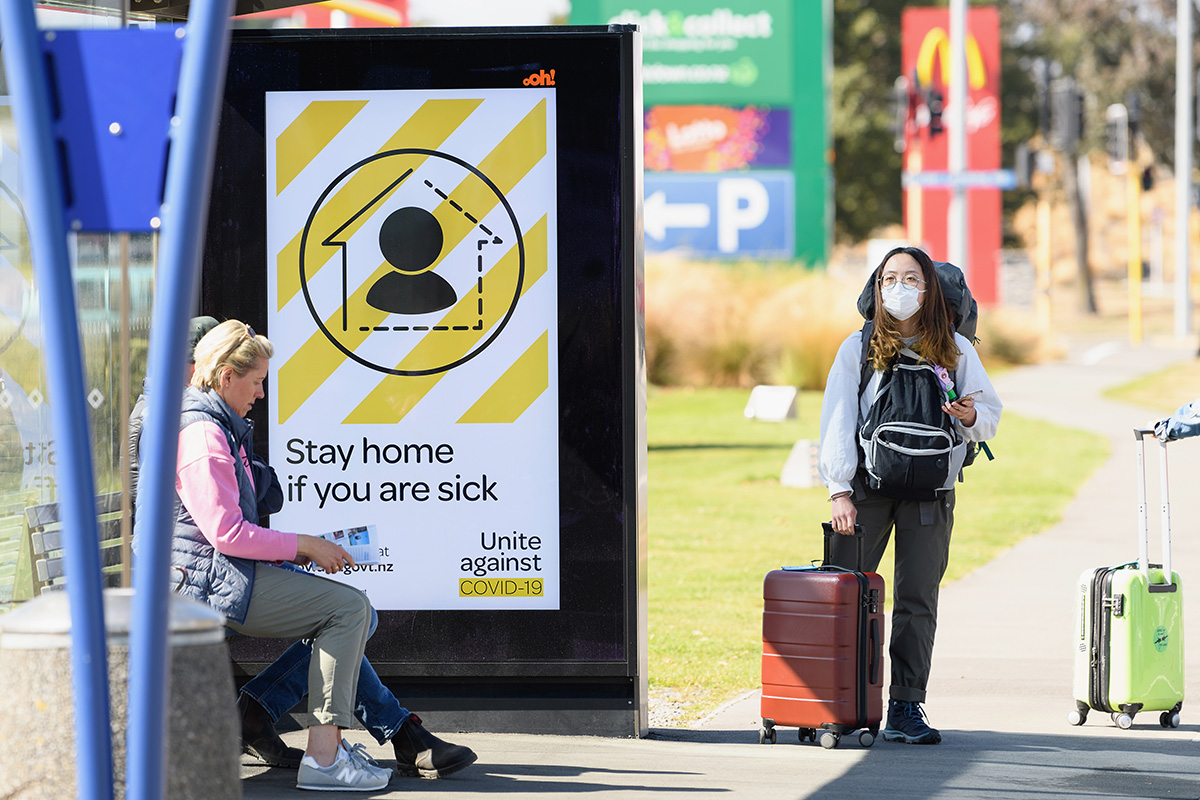 Right up until the lockdown deadline, backpackers from different countries were posting on Woofing groups looking for a farm that might hire them or looking for a family that might take them in for the duration of the four-week lockdown. A Facebook group called Campers Looking For Accommodation sprung up to help people in campervans find a place to park up for the month. On another group, Self Isolation Accommodation, the pleas of stranded backpackers were answered with ads for Air BnB's, many looking to charge over $1000 a week.
On the eve of the lockdown on the streets of Auckland, backpackers were some of the few people to be seen, trundling suitcases and lugging bags — presumably looking for a place to stay, or a ride to the airport.
Near the Sky Tower a young British couple was holding each other, nearly in tears. "It's been a long day," one said. They had found a place to stay in Paihia for the month-long lockdown but with travel restrictions causing uncertainty they said their bus had been cancelled, but now was suddenly back on. They lugged their bags to a nearly empty bus terminal trying to manage a smile.
Down the road at Surf 'N' Snow, one backpacker was playing music from a portable speaker, revelling in the end-of-days nature of it all. Several other backpackers milled about the entrance with uncertainty, but this partier was having trouble maintaining social distance - causing some to scurry back inside. For the month they'll all be locked in together, it seems you can't choose who you're going to be cooped up with.
As another traveller loaded her bags into an uber in front of Base X backpackers - Harry, a staff member smoking a cigarette out the front said that a number of backpackers had checked out that day, headed to the airport, and then come back as their flights had been cancelled by the time they arrived at the terminal. One opportunistic traveller hoping to buy a ticket at the flight counter was refused entry at the airport without being able to present a boarding pass.
The two week quarantine for new arrivals arriving after March 16, had given Harry and the other staff time to prepare a pandemic plan, and so far nobody staying there had been symptomatic. Even so they currently had 300 guests, a closed bar, and were operating a strict sign-out policy, only allowing their guests to go to the supermarket, not for recreational walks.
As the departing guest closed the door to her Uber, Harry noted the hostel would be refusing entry to any new travellers who showed up from midnight tonight. The Uber pulled quietly away up the street and it was unclear what might happen to this traveller if her late flight was also cancelled.
Travelling in New Zealand and need help?
The New Zealand Government department MBIE has set up a temporary accommodation service. Phone: 0508 754 163.