This article was originally published on May 23, 2022.
The act of 'coming out' is considered to be one of the defining moments for any person in the rainbow community.
'It was more about me accepting and embracing myself fully'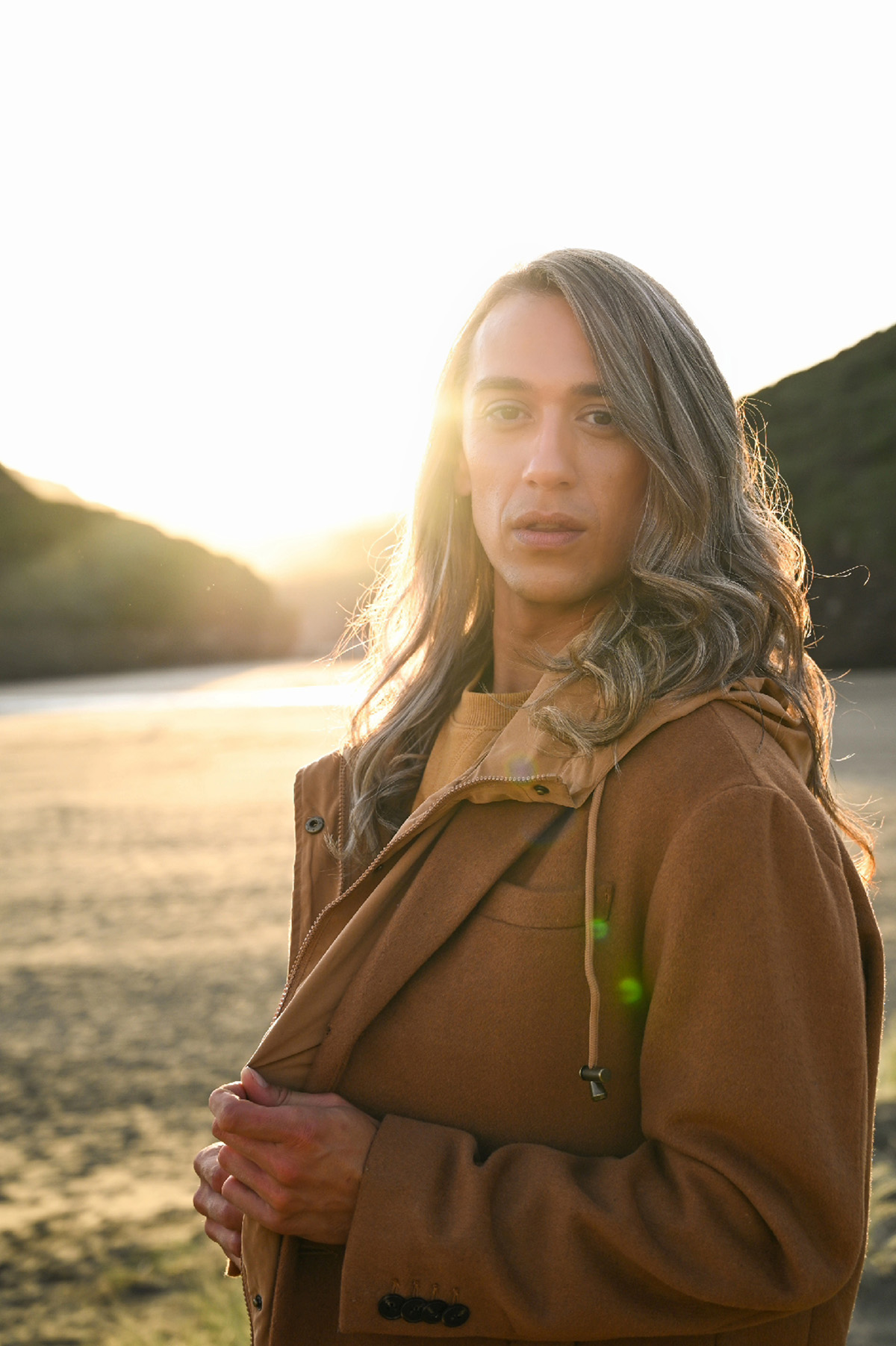 Matiu Hamuera, 31 (they/them). Re: Journalist. Te Arawa/Te Rarawa. Image: Maddie Daybell
I was 19 when I came out as takatāpui to my best friends and whānau. Low and behold, the majority of my close people already knew and it was more about me accepting and embracing myself fully.
As a young adult, coming out at 19 would define who I saw myself becoming in the future.

Fast forward to last year, at age 30, I came out publicly online as non-binary. I had already been self-identifying as non-binary for over a year but to proclaim it publicly was just as liberating and empowering for me as when I first came out.
In a docuseries by Re: called 2000s Baby, you can follow a young person's journey of 'coming out' by watching Tristan's episode.
By the time he turns 21, Tristan wants to tell his parents he has a boyfriend. But ultimately, he wants to be free to be his true self with his whānau.
The moment someone decides to 'come out' is completely up to them and the meaning that experience holds is subjective to the individual. Re: spoke to four members of the rainbow community about what 'coming out' means to them.
'Coming out will always have an important space in the queer experience'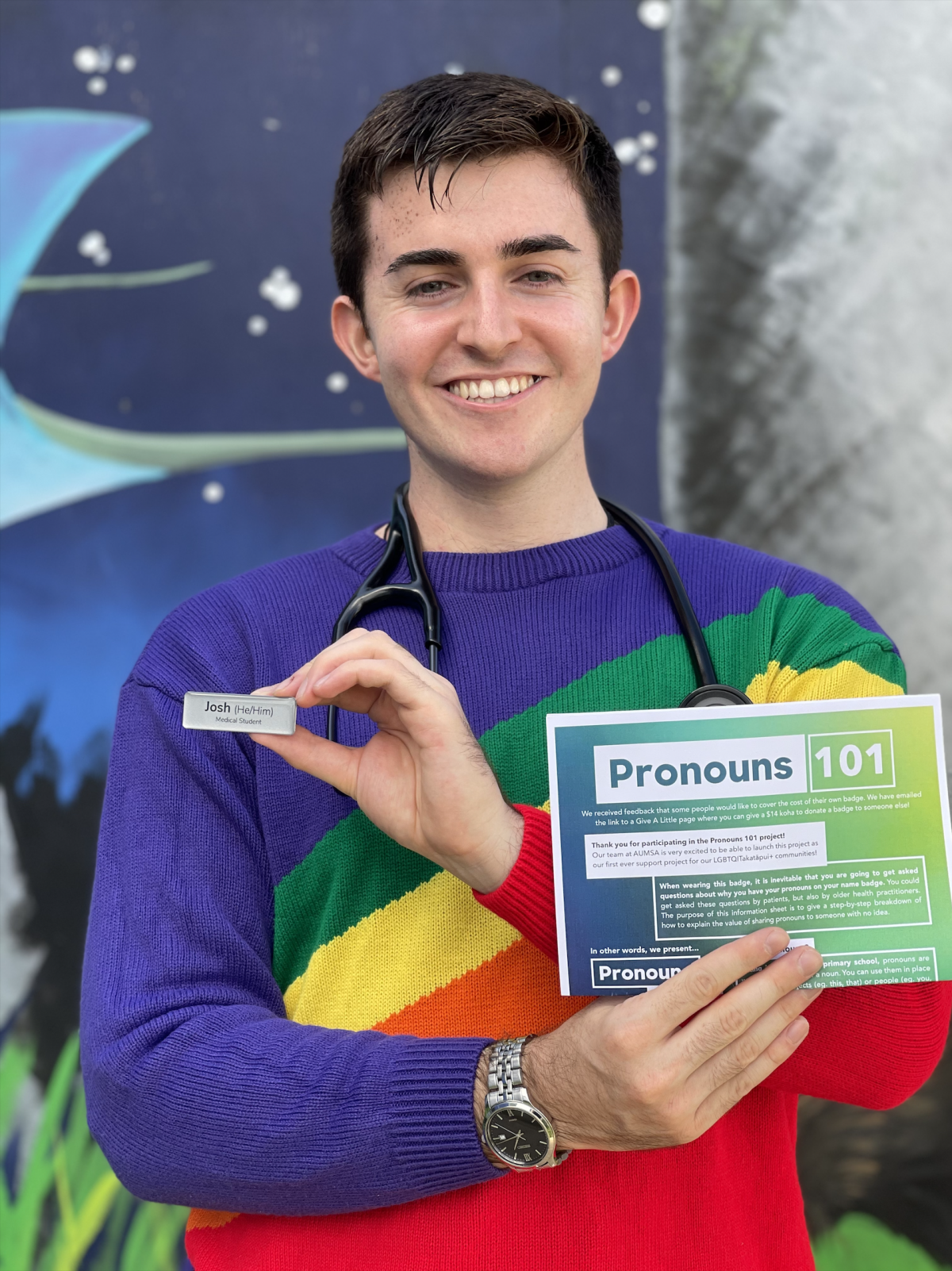 Josh McCormack, 22 (he/him). Co-Founder of Collective for Rainbow-Affirming Visibility and Equity. Image: Supplied
Growing up in a small town, Josh McCormack says coming out was an important process for him as it taught him to "carve space for myself in situations or places where queerness has never previously been recognised".
"As long as we live in a cis- or heteronormative world, I think coming out will always have an important place in the queer experience," the 22-year-old medical student says.
Josh says while big cities in Aotearoa are becoming increasingly safer for young people to embrace their queerness, there are still a lot of rangatahi in isolated pockets, where this isn't the case.
As a medical student, Josh says he is acutely aware that the decision to come out to a doctor can directly improve health outcomes for people within rainbow communities.
"We hear stories of trans men being excluded from cervical screening recalls because the recall system is automated for notifying 'women' only.
"We hear stories of lesbian or queer women being made uncomfortable by doctors who insist they must take a pregnancy test after disclosing that they are sexually active.
"According to evidence, one in two gay and bisexual men in Aotearoa are not out to their doctors. We hear stories of doctors failing to offer rectal swabs to queer men because they assume these men are straight men who do not engage in anal sex."
"While the system is what needs to change, coming out still has the effect of advocating for yourself in that moment," Josh says.
'My coming out was for the people around me and not actually for me'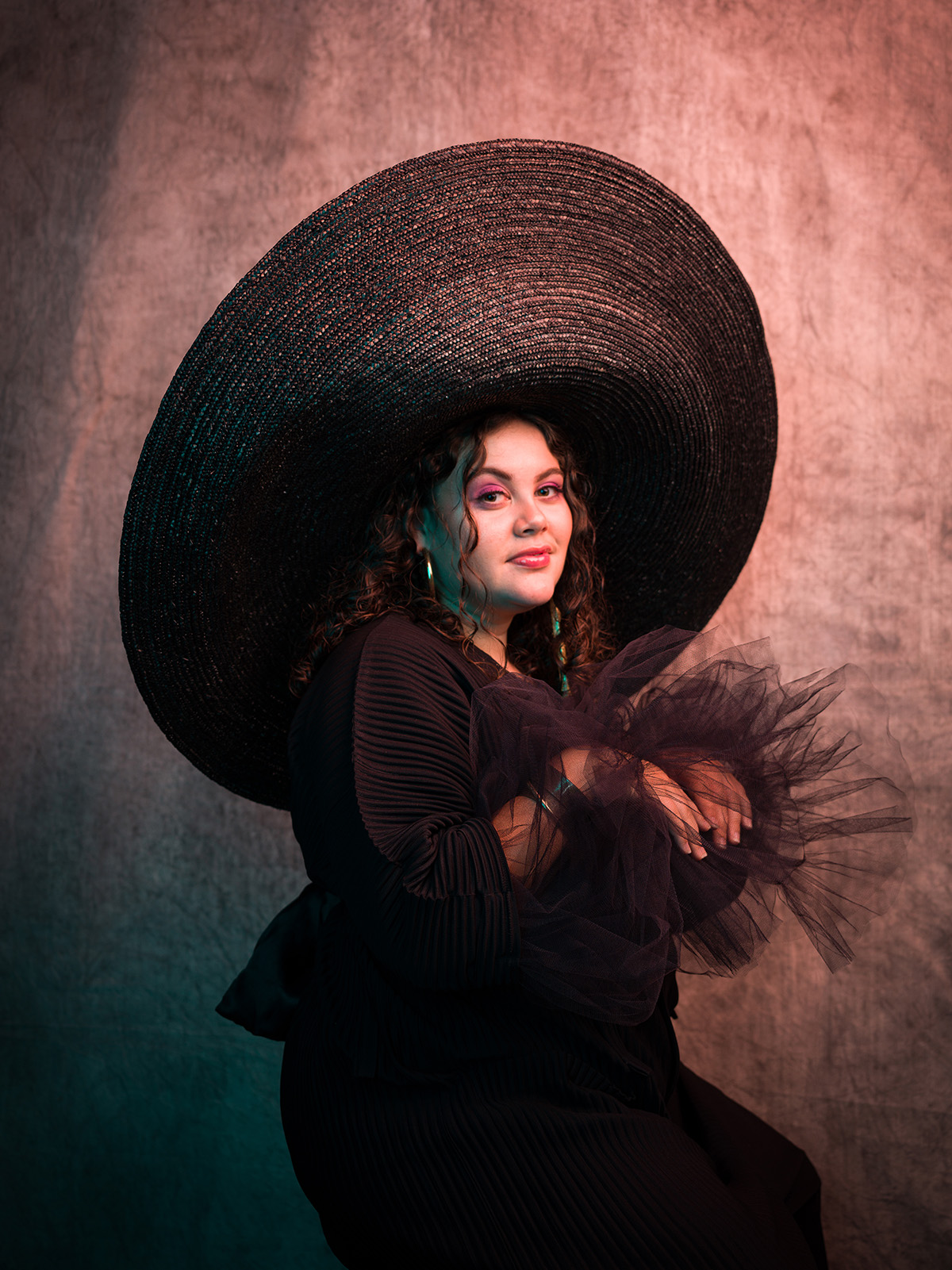 Janaye Henry, 24 (she/her). Comedian/Creative. Ngāti Kahu ki Whangaroa. Image: Todd Karehana
Comedian and creative Janaye Henry says coming out in some ways felt good "because it granted me access to the queer community in the loud and proud way I wanted".
"However I do distinctly remember feeling like my coming out was for the people around me and not actually for me," the 24-year-old said.
She says if heterosexuality wasn't assumed, coming out wouldn't be such an event.
"Not everyone feels the need to come out however for me, the assumption that I'm heterosexual does feel like a wrong fact that needs addressing so while I'm not doing the big speech about queerness anymore, I still come out in most new spaces I'm in."
"Coming out can feel juicy, exciting and freeing," she says.
"It's honouring who you are and demanding those around you show up for it. Straight people should come out as straight too because it is 2022 and any inherent assumed 'normal' is harmful, alienating and more admin for queer people."
'Coming out for me meant claiming my true identity'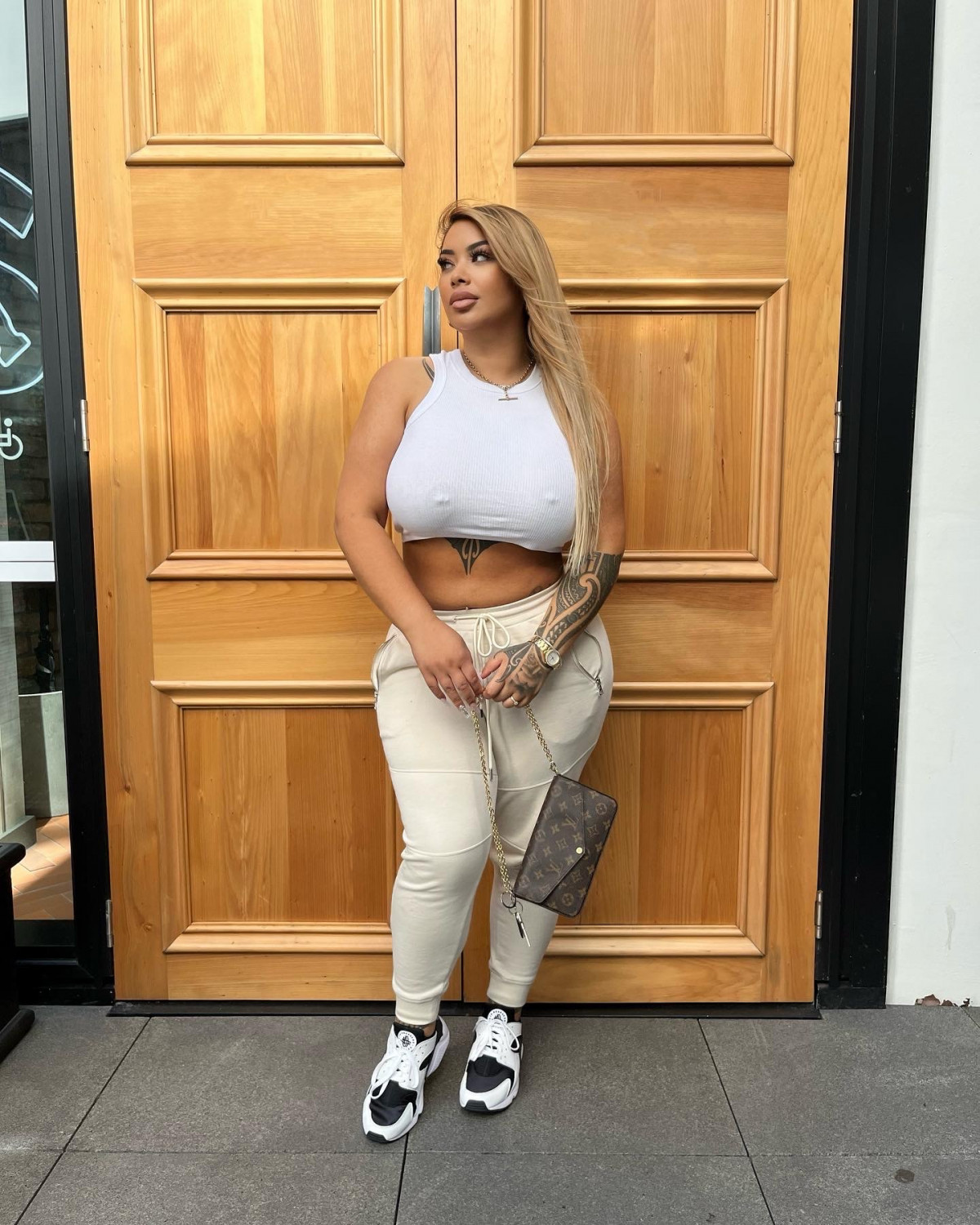 Krisy Erin, 25 (she/her). Rapper/Entrepreneur. Ngāti Whakaue. Image: Matiu Hamuera
Rapper and entrepreneur Krisy Erin, came out as bisexual to her mum at age 14.
"Coming out for me meant claiming my true identity, accepting who I was deep down and expressing my sexuality - freely," the 25-year-old says..
"My mum had always made it a point that if I was to be gay, she would love and accept me which is something that I am very grateful for and admire about her.
"I also had a gay uncle, who was fabulous and flamboyant and he had a lot of influence on me in my childhood, so queerness was normalised within my family."
"I think 'coming out' depends on the individual. Sometimes it's not so easy and some people don't have that same privilege of accepting family ,friends, or community which is sad."
'It's been an interesting journey'
Blaise Clotworthy, 27 (they/them). NZAF/Ending HIV. Image: Hannah Watson-Frank
NZ Aids Foundation marketing and engagement specialist Blaise Clotworthy has come out multiple times.
"I first came out in 2014 and then actually a year ago today, I came out as non-binary … About seven months ago, I came out as pansexual so it's been an interesting journey," Blaise says.

Blaise was 19 the first time they came out.
"It was like my life had become a pressure cooker and I just had to do it. I knew that I was queer or was gay at the age of like 12 and then existed in quite a volatile conservative school environment."
Blaise says they feel like they're shaking off less each time they've come out.
"I think the first time was more about ensuring that the people around me were aware, and these two times have been more private and a bit more me.
"We're in a really strange time where we're kind of at a crossroads between that older, yucky, colonised whakaaro around anti-rainbow ideology, and this kind of new age of visibility and wider societal acceptance," they said.
Blaise says there are a majority of people who don't recognise the existence of some rainbow identities.
"I still encounter it out on the streets in central Tāmaki, it still exists. I had somebody, maybe six months ago, tell me that I needed to pick a gender. [But] It's none of their business."
"And so to that, I would say, potentially, there is still a need to come out as a [form of] political action," Blaise said.
"But, it's entirely subjective to the circumstance … it should be a safe and empowering experience rather than something that is done in a way that is forced or a way that is not in the control of the person who's doing the coming out."
More stories:
Three Waters: What is it and why this reform is controversial in NZ
The government has made a plan to combine all of NZ's water infrastructure and make four entities.
New study aims to remove barriers for gay blood donatio
1 in 2 takatāpui with HIV was living with their HIV infection undiagnosed.
'Steal their land!': painful truth of NZ's history at Rangiriri
"They've never known the truth, they've always known the Pākehā version."