This past Sunday, Wellington held its second annual Matariki Sky Show – a fireworks display that is just one event in the dozens organised as part of the Matariki (Māori new year) ki Pōneke 2019 celebrations.
Although a fireworks display may not seem like a significant moment in the colonial history of Aotearoa, it actually represents a powerful move towards decolonising the city. You see, the fireworks display that was enjoyed by an estimated 60,000 people as part of Wellington's Matariki celebrations, had been reallocated from the English tradition of Guy Fawkes evening (November 5).
This was spearheaded by Wellington City Mayor Justin Lester, who says it is about reprioritising and accentuating what is important to the city.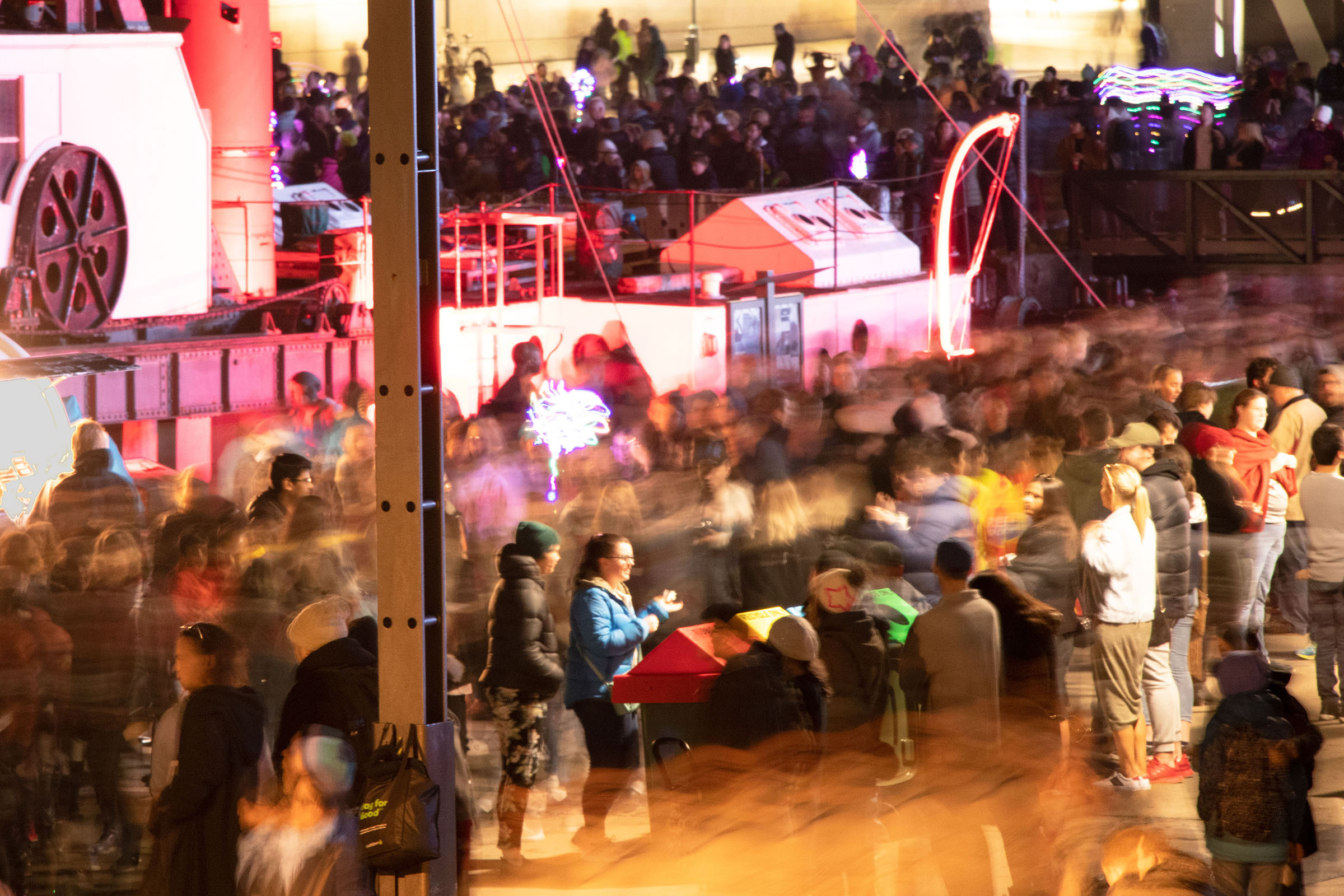 "Wellington is progressive, liberal, and a leader. It needs to be, because if things don't happen in Wellington, then sometimes they will just never happen across the country," Lester says.
"We can do [that through] big bold symbolic stuff like cancelling – I mean, changing - Guy Fawkes to make it a Matariki Sky Show."
When asked if moving the fireworks from Guy Fawkes to Matariki was a pointed effort to decolonise an aspect of Wellington culture, Lester says:
"I wouldn't phrase it like that… don't get me wrong, the word [decolonising] is completely appropriate to my thinking, it's just not one that I would use … because I don't want to be hostile towards others points of view.
"I try and bring people with me and try and get them to support something new, instead of taking something away. I always try and take the positive, otherwise people become embittered and I don't want to cause division, I want to move towards something that can be supported by everybody."
"That is important, because Māori want this to be celebrated as well and they don't want themselves or their events to be vilified or thought of as something negative."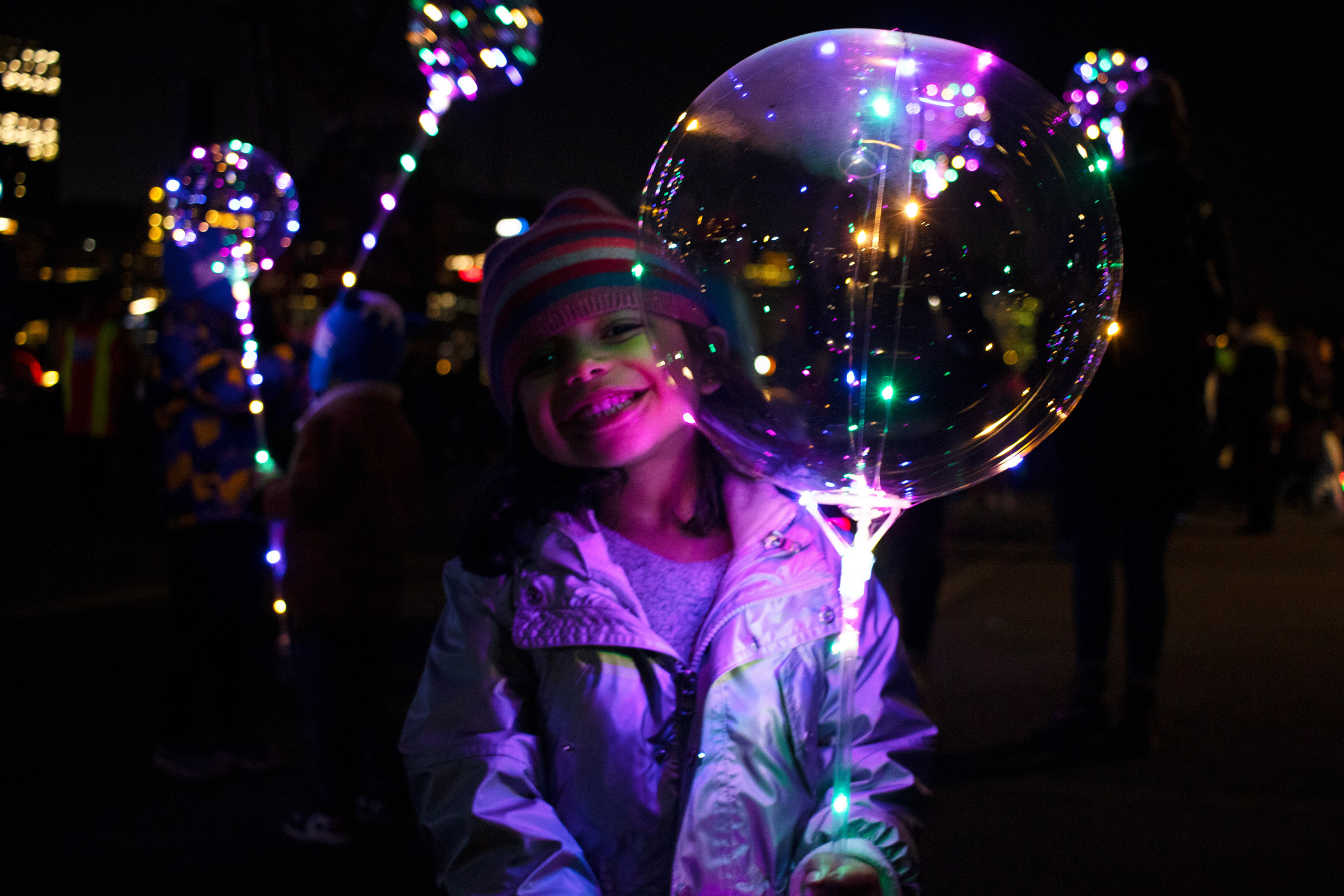 The move raises an interesting question: Why does New Zealand celebrate Guy Fawkes?
Unless you're a history buff, there is a good chance that you don't know much about the man beyond the fact he tried to blow up the English Parliament - FYI, it was as an attempt to convert a Protestant England back to Catholicism by killing King James I.
Over the decades, as people lit bonfires and fireworks across the country on the 5th of November, how many were actually commemorating Guy Fawkes and his fight?
It's hard to even tell at this point who this commemoration is on the side of. Do we fire off fireworks to celebrate Guy Fawkes and the explosive destruction he attempted? Or, is it a celebration of the fact his plans were thwarted?
The New Zealand Government's own website emphasises this, saying:
"In New Zealand there is very little focus on the reason for the celebration. It is simply a good occasion to get together with friends and family for some start of summer fun."
The point is, despite the fact that we dedicate an evening to Guy Fawkes every year, there is actually little to no connection between New Zealand, this man, and his politics.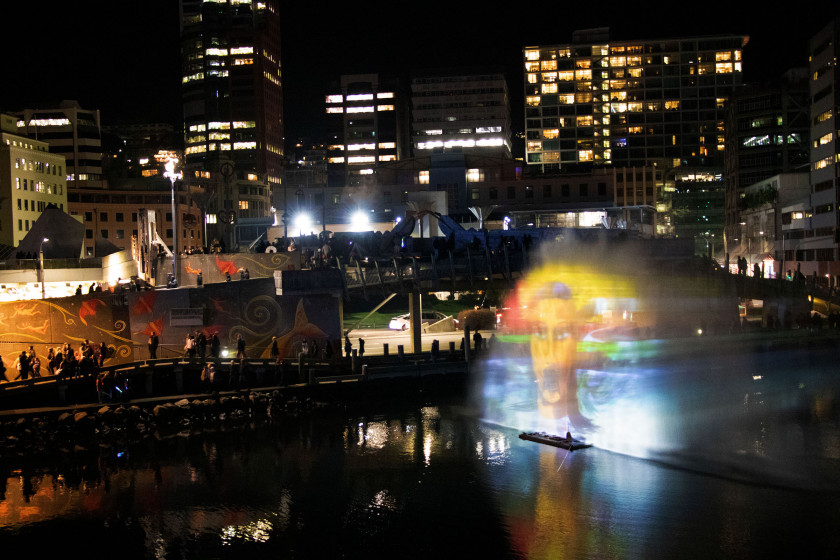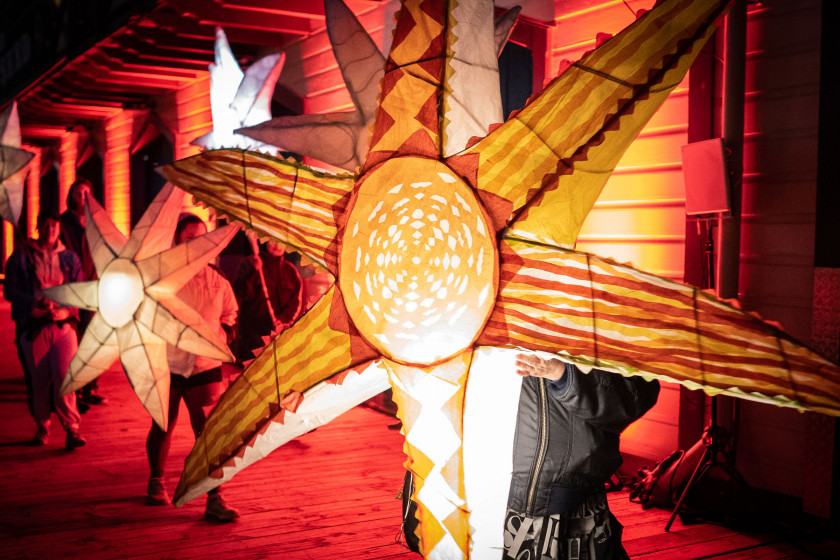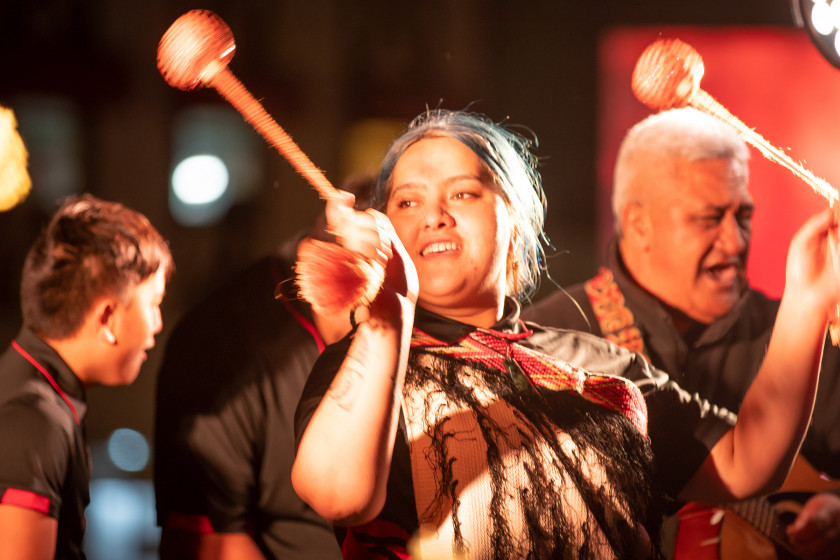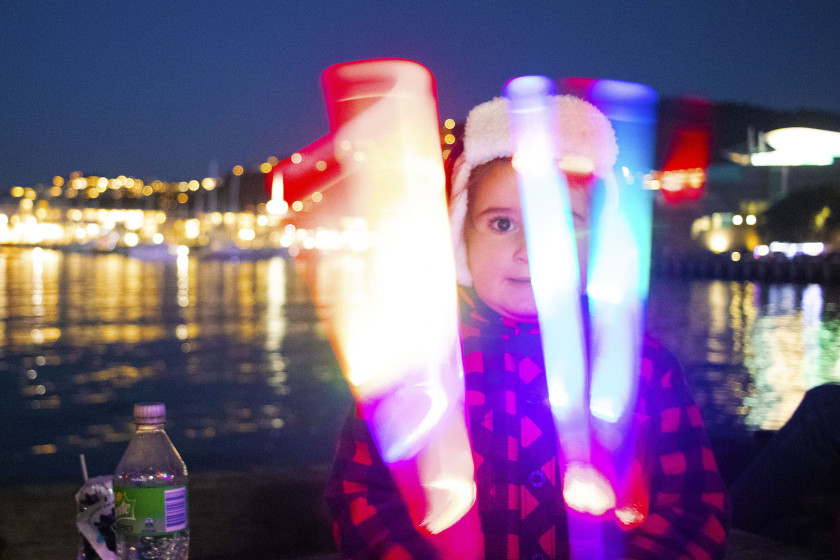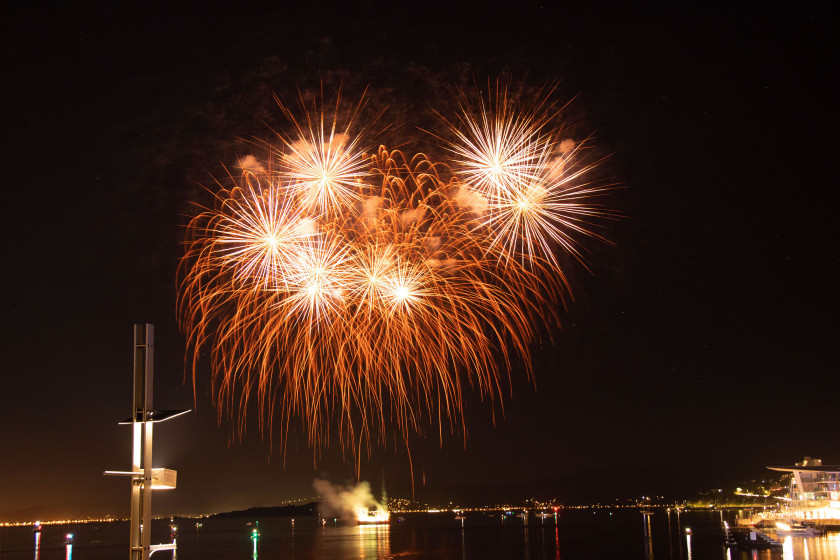 Ultimately, Lester says, it is the fireworks that people really love about Guy Fawkes evening. So, he says, why not move the aspect people love, of a tradition they don't connect with, and move it into a celebration more appropriate to our own country and culture?
That celebration is Matariki - which has become an increasingly more important part of the New Zealand calendar over the past decade.
Before colonisation, Matariki was an important celebration for Māori people across Aotearoa. It marked the Matariki constellation becoming visible to many iwi, and was a moment to celebrate a successful harvest, full food stores for the winter and reflect on loved ones that had passed away in the last year.
Iwi held onto the celebration as best they could in the decades following colonisation, but the practice gradually dwindled, with the last recorded traditional festival taking place in the 1940s.
Matariki is a tradition that likely predates Guy Fawkes and his attempt to murder a building full of people. Yet, we have been celebrating Guy Fawkes in New Zealand for over a century and it is only in the past twenty years that Matariki has even re-entered the public consciousness of New Zealand, due to the efforts of the Māori language commission.
The Wellington City Council itself only really adopted it as an important part of their celebration calendar in the past five years, particularly under the mayorship of Lester who campaigned on elevating Matariki as a festival.
"We're still a very young country and coming to terms with our own identity. We've advanced a lot in the last thirty years, but are still very much tied to the concept of mother England and our colonial past," Lester says.
"We're increasingly seeing New Zealanders celebrating Matariki in their communities, families and schools. I'd like to think the changes we have made with moving the fireworks… has made for a much more exponential change as well."
The shift was broadly positive with Wellingtonians, Lester says, especially because the move from November to July meant it is dark enough for fireworks much earlier – moving the kick-off from 10pm to 6:30pm. The earlier time means the display can be enjoyed far more easily by families and their children.
"We had sixty thousand people turn up last year," Lester says. "It was the first time my kids were able to go - they can't go at nine thirty at night because they're in bed. We heard that reflected by many thousands of parents across the city."
There was, of course, a contingent of people who didn't support the move - including one councillor who didn't want the celebration of Guy Fawkes disempowered because "they liked their colonial heritage", Lester says.
"At the time, I had people telling me it was political suicide, saying 'it is like you are cancelling Christmas, what is next Easter?'.
"I got emails about it and remember seeing letters to the editor calling me 'The Takeaway Mayor' because I was taking away free parking and I was taking away Guy Fawkes."
Lester says there are a small minority of people who generally get upset about the Wellington City Council's commitment to integrate tikanga principles - as part of their Te Ao Māori policy, Te Tauihu.
"Some of the criticisms we've had from some people who feel threatened as a result of our Te Ao Māori policy is that we are taking something away from them. But, we're not taking anything away.
"When we named Civic Square, Te Ngākau Civic Square – it still remains Civic Square, but with a Māori name alongside of it."
It's not about tearing down colonial traditions, values or practices, Lester says, but elevating Te Ao Māori traditions to sit alongside them.
"It is simply looking to create more of an equilibrium with a culture that has been subjugated for many years, and support and empower them to be confident in themselves, and ourselves, that this is something we can all celebrate.
"When Pākehā are fearful because they don't understand Te Reo Māori and think they look silly – that is what Māori have felt for more than a hundred years.
"They are the ones in their own country who were forced to learn a new language, they were the ones who were told not to learn their own language. Their cultural ways, beliefs and way of living has been subjugated for more than a century – we [Pākehā] can only imagine what that has done to their confidence, their psychology, their mana. And in their own country.
"It is actually incredibly crazy and incredibly sad. So, I will do everything I can to support them and lift them up."