At the end of last week, news of a new Covid strain made headlines around the world. We've broken down what we know so far.
What is it
Omicron is a strain of Covid first reported to the World Health Organisation (WHO) from South Africa on November 24. It has a large number of mutations, some of which WHO says "are concerning".
Initial evidence shows there's an increased risk of reinfection if you get it, and in South Africa, preliminary data also suggests there are increasing rates of hospitalisation for Omicron, however this may be due to more people being infected overall.
Right now, it's important to remember it's still early days, so information about the impacts of the new variant is limited. Studies are underway to find out more.
How is it different to other strains
Currently, there is no definitive information confirming symptoms for Omicron are different to other variants. Early reports indicate symptoms appear to be milder, however fatigue among cases could be more significant.
We do know it has a large number of mutations - about 50. For comparison, Delta has nine mutations.
32 of the Omicron variant mutations are on the surface of the virus particle, known as the spike protein. These are the little knobs on the outside coronavirus particle, and are what helps it invade cells.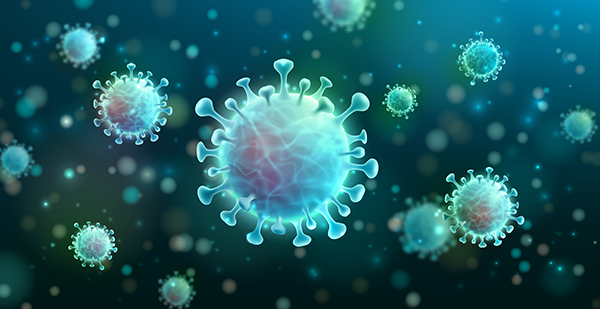 While the larger number of mutations may mean it is more transmissible or severe, scientists and WHO have been clear there is still not enough information to draw clear conclusions.
Is it more infectious than Delta
Again, too early to tell.
Professor Mike Bunce, principal scientist in genomics at the Institute of Environmental Science and Research, says two key things are needed to determine this.
First, more testing to detect the variant.
Second, "good epidemiology" or analysis of cases and spread in places where both Delta and Omicron are circulating.
That will give a better idea of how it behaves and allow researchers to calculate its 'R number' when there's uncontrolled spread - that's the average number of people one infected person will pass the virus to if there are no safety measures in place like physical distancing and mask wearing.
"This number will likely dictate the response of countries to this variant," he says.
Will vaccines still work
Short answer from experts around the world: Yes, particularly because Delta is still the dominant strain circulating. Vaccines reduce transmissibility, severity of illness and likelihood of death if you get infected, so being vaccinated remains the safest option.
For Omicron, it's still too early to tell whether our current vaccines will be less effective. Researchers are working on this right now. It's also good to remember it's not unusual for vaccines to work differently for different disease variants.
Professor Bunce's early observation: "The number of mutations in the spike protein will likely change the binding of some of our antibodies if challenged with Omicron. Other antibodies may continue to bind and offer protection."
He also noted similar questions around vaccine efficacy were raised when Delta emerged, and said understanding the variant's impact in countries with high vaccination rates will be an important factor.
"The salient question is if Omicron's mutations within [the spike protein] impact upon rates of hospitalisation and death – these will be the key statistics health providers will be seeking in coming days and weeks. An acid test of vaccine efficacy will be when Omicron encounters a country with high vaccine uptake - will it gain a foothold?"
Is it in New Zealand
Not yet. But, health authorities are realistic about it hitting New Zealand.
Cases have been identified in at least 23 countries, including Australia, the UK, the US and much of Western Europe. This number is expected to grow.
In response to the new strain, travel restrictions into New Zealand from nine southern African countries deemed "very high risk" by the Government are in place. These are South Africa, Namibia, Zimbabwe, Botswana, Lesotho, Eswatini, Seychelles, Malawi and Mozambique.
Only New Zealand citizens are allowed to return from these countries. They also have to do a full 14 days in MIQ, rather than the shorter seven-day stint arrivals have done in recent weeks.
How is it related to that 2000s R&B guy Omarion
Just through confusion.
Apparently, similarities between "Omarion" and "Omicron" have meant a random spike in searches and popularity of Omarion - the R & B artist, formerly of bad-ass boy band B2K. So much so, his music is trending.
While Omarion the singer and Omicron the virus might look the same in writing, they do actually sound different.
At Re:, we've settled on pronouncing the new variant like this: Ohm'kron.
More stories: