Homophobic and antisemitic graffiti has been sprayed on the side of a bright pink church in Greymouth, and a burnt rainbow flag stuck in the ground.
Two men, aged 20 and 21, have been charged with intentional damage and will appear in Greymouth District Court tomorrow.
In a statement, police said the building was vandalised in the early hours of Thursday, June 2.
The building, known as Gloria of Greymouth, is a deconsecrated Anglican church that's been painted bright pink and turned into "celebration of queer joy" by artist Sam Duckor-Jones.
Duckor-Jones posted photos to Instagram this morning showing the homophobic and antisemitic graffiti.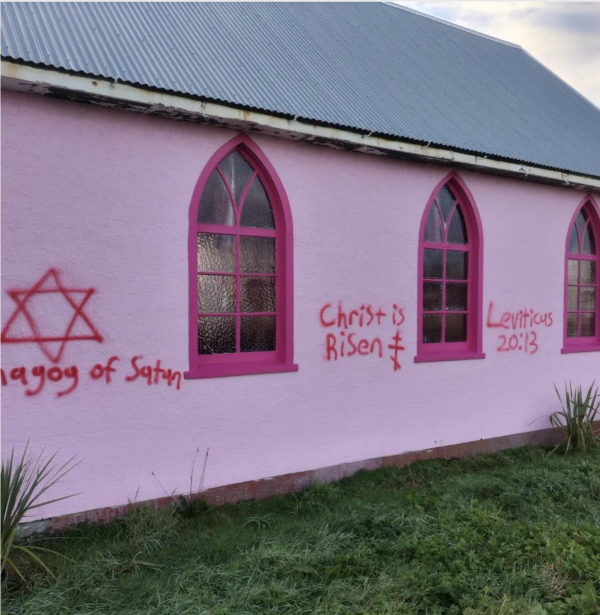 The graffiti was sprayed on both sides of the building. Photo: Sam Duckor-Jones.
He said Greymouth police moved quickly, "taking this act of hate seriously", and the Greymouth community "responded beautifully, with love, support & outrage".
People "raced over" with paint, love and friendship, he said, and the queer celebration events planned for the weekend were able to go ahead.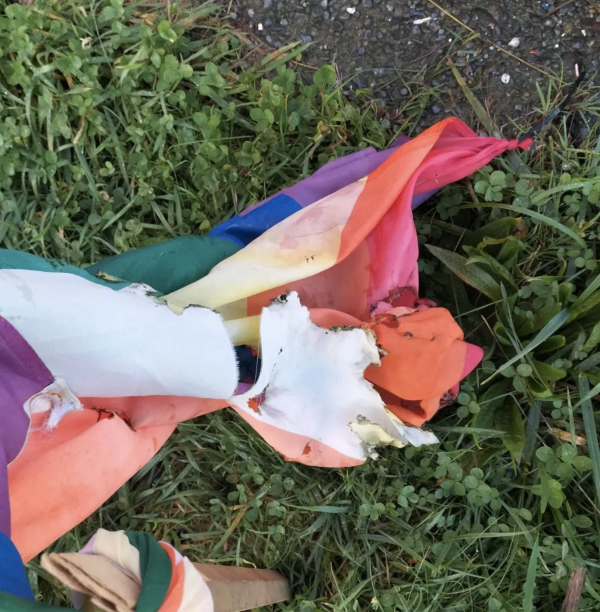 A burnt rainbow flag was planted in the ground. Photo: Sam Duckor-Jones
Earlier this year Duckor-Jones told Re: Gloria of Greymouth is "a glowing house of queer worship, where gays across the nation can come and bask in the spirit of campness and glitter and be silly".
He had initially assumed the West Coast would be conservative but had been overwhelmed by the friendliness and support the town had for his project.
"I like small towns, and I think it would be lovely if queer people felt comfortable and empowered to stay in small towns, or move to small towns," he said.
More stories:
"Why not turn everything you can into a sculpture? Go forth and be silly."
"Wicca makes women feel safe. It makes the female feminine part in men feel safe, too."
"I have to disgender myself when I can't use a gender neutral bathroom."