By Baz Macdonald and Liam van Eeden
This article was originally published on March 15, 2021. It was republished on June 18, 2022.
There is a sexual revolution occurring and Gen Z are at the heart of it.
Words by Baz Macdonald, infographics by Liam van Eeden.
Recent surveys from the US and UK show that not only are 18 to 24-year-olds more commonly identifying as LGBTQIA+, but that they are also becoming much more fluid in the expression of their sexuality and gender.
Here are some of the biggest stand-outs from the UK research: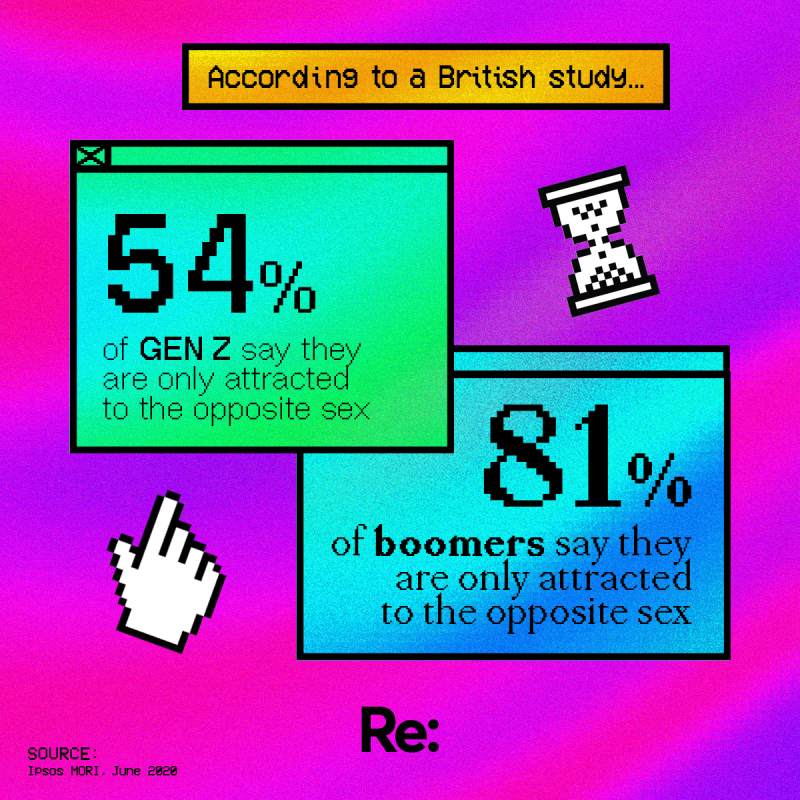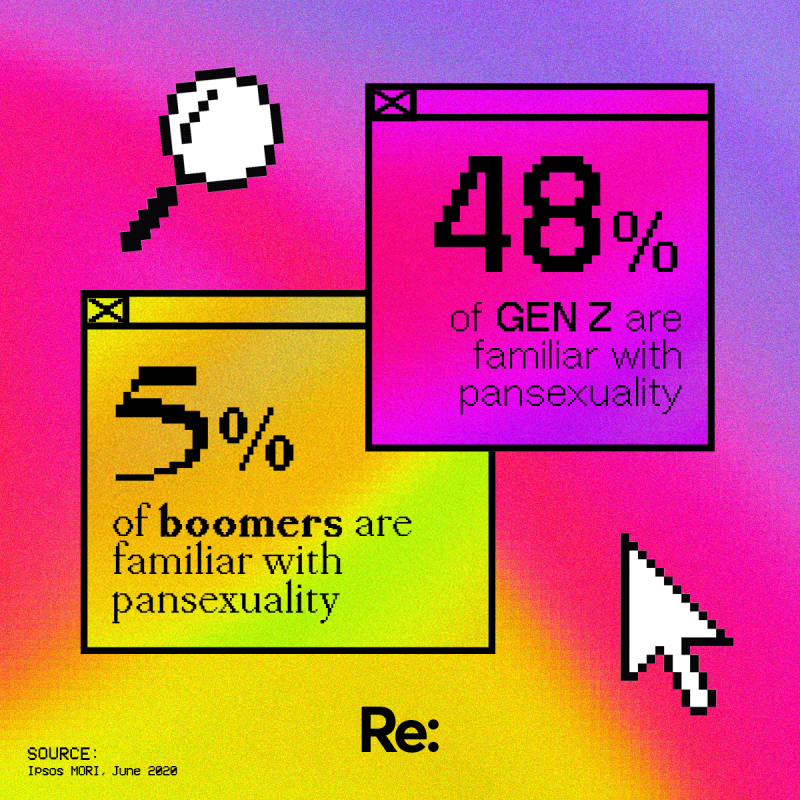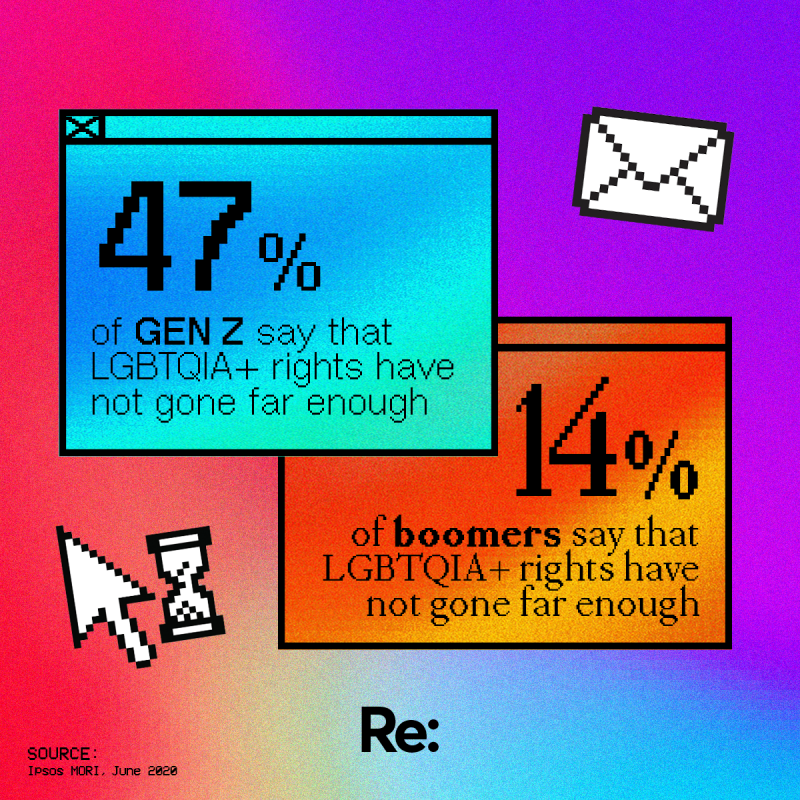 But how does this compare to New Zealand's rainbow youth?
The trouble is... we don't really know.
Although New Zealand conducts several different surveys to assess the culture, health and happiness of youth of Aotearoa, none delve as deep into the experiences of queer rangitahi as these UK and US surveys have.
New Zealand universities have collected data on our young people four times in the past twenty years as part of the Youth2000 project. From this data, there is only one main report regarding sexuality - this report released in 2012.
It showed that of over 8000 randomly selected students, 92 percent identified as straight, 0.7 percent identified as gay and 3.0 percent identified as attracted to "both" sexes.
As this international research is showing, the binary categories of "both" - meaning cisgendered men and women - is too narrow to properly describe the way today's young adults think and feel about sexuality and gender. That wording was slightly expanded in the Youth2019 survey to say "attracted to other genders" - but even that may be too narrow for Gen Z.
For instance, the UK survey showed that while three quarters of 18 to 24-year-olds identified as straight - which is itself a historic low - a quarter of those people recognised experiencing attraction to more than just someone of the opposite sex.
This indicates there is a growing fluidity in the way young people think about sexuality - perhaps more in line with pansexuality, where you are attracted to people regardless of gender.
While gender and sexuality has been referred to as a spectrum for decades, there has still been a tendency to discuss these identities in the fixed terms of 'man', or 'woman', 'straight', or 'gay'. But that 25 percent who identify as 'straight but attracted to other genders' may show the spectrum of gender and sexuality is being embraced by Gen Z in the UK.
But is this the case in Aotearoa? Tabby Beasley is the managing director of LBGTQIA+ youth advocacy organisation InsideOut. From her work in this space, she thinks this trend towards sexual fluidity is also occurring in the Gen Z of Aotearoa.
"As we're seeing in international data, I would expect to see that reflected in New Zealand too - with a lot more people identifying in the realm of bi-sexual/pansexual/queer."
"Not at the strictly heterosexual, and not at the strictly gay end of the spectrum."
But, more data is required to know this for sure. To address this, queer advocacy groups InsideOut and RainbowYouth have partnered with Auckland University to design a more robust survey about the sexuality and gender of Kiwi youth.
The Identify Survey was launched earlier this year and is open until May for 14- to 26-year-old New Zealanders.
While past youth surveys have only focussed primarily on gender and sexuality classifications, this survey delves deeper into the experiences associated with these identities. This survey will be more in line with the community-driven 2018 survey 'Counting 'Ourselves', which explored the health experiences of trans and non-binary people in Aotearoa.
"What are the differences in experience for transgender young people? Or bisexual? Or takatāpui?" Tabby says. "What are their experiences at secondary and tertiary education, at work, in their communities and at home?"
This broader view of rainbow youth will allow organisations like InsideOut to identify where more support is needed and for who. An example of this are questions around how inclusive sexual health education is for rainbow youth of different identities and in different regions.
Even without this data, however, Tabby is confident that with each generation we are living in a more inclusive and accepting Aotearoa.
"I'm hopeful that with the generational changes and increased awareness of sexuality and gender in society, over time it will become easier and easier for people to be open about that, get the support they need, and eventually be in a place where it is really normalised and people are treated equally regardless of who they are."
"It's something for us to celebrate that we are coming to a time where it is so much easier for people to live their truth and be who they are."
More stories:
Miss Arielle: New Zealand's first trans beauty queen
Surviving conversion therapy as a young, Māori, takatāpui, autistic person
Photo essay: an authentic school ball for rainbow communities