Friday December 31
There are 49 new cases of Covid-19 today.
Of these, 22 are in Auckland, 3 in Waikato, 19 in Bay of Plenty, 4 in Lakes, and 1 in Hawke's Bay.
There are 46 people in hospital, with 8 of those people in intensive care or high dependency units.
The average age of people currently in hospital is 57.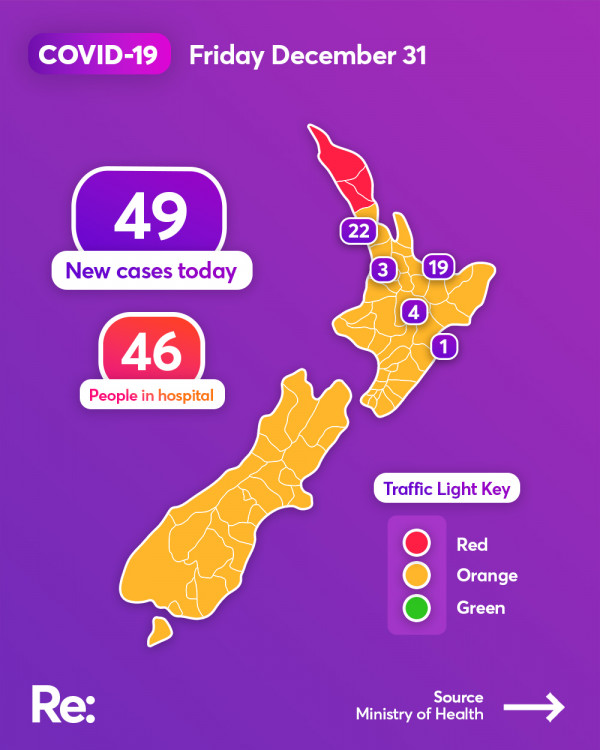 Nationwide, 90 percent of eligible Pacific peoples are now fully vaccinated, with a total of 258,713 having had their second dose.
The Ministry has confirmed the six close contacts who attended the Hidden Lakes festival have all tested negative for COVID-19.
94 percent of New Zealand's eligible population have had the first dose of the Covid-19 vaccine, and 91 percent have had a second dose.
There have been 4,599,204 vaccine pass downloads, including 17,403 in the last 24 hours.
Click here for a list of updated locations of interest.
The Ministry of Health will not be releasing a Covid-19 update on January 1 and January 8.
More stories: