"Once you're in your 30s you know you're never gonna be a child star - which was my ultimate dream - but now that's never gonna happen I'm kind of relaxed about it, you know."
In this episode of Comedians Cook, Eli Matthewson talks orgasms, babies and lost dreams while making Earl Grey Bread and Butter Pudding.
Comedians Cook is our series where the best comedic talents of Aotearoa show us their culinary skills. You can watch the whole series here.
More stories: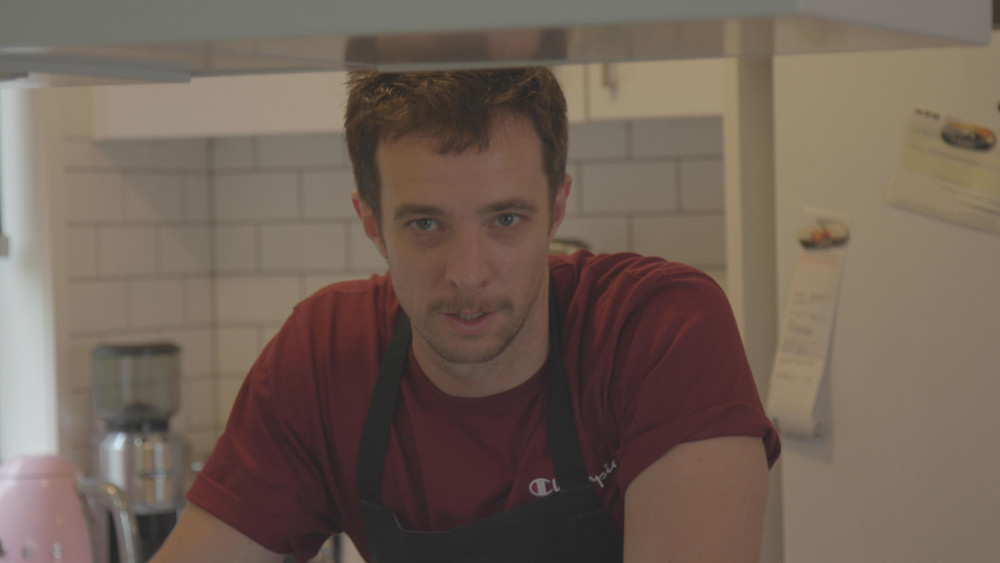 Recipe for Earl Grey Bread and Butter Pudding
Ingredients
6 croissants
200ml cream
200ml milk
3 eggs
1 tsp vanilla extract
75g sugar
2 tsp earl grey tea (or 2 earl grey tea bags)
130g dark chocolate, roughly chopped
70g slivered almonds
Method
Preheat oven to 180˚c and grease and line a loaf tin.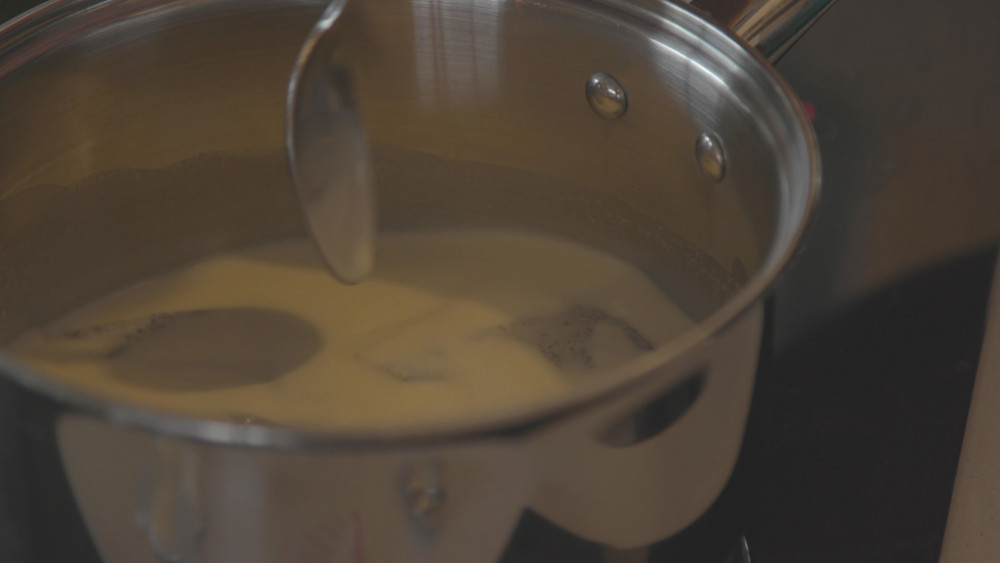 Pour the cream and milk into a saucepan. Stir in earl grey tea bags
Stir in sugar and vanilla extract.
Heat mixture until not quite simmering and keep at this temperature for 10 minutes.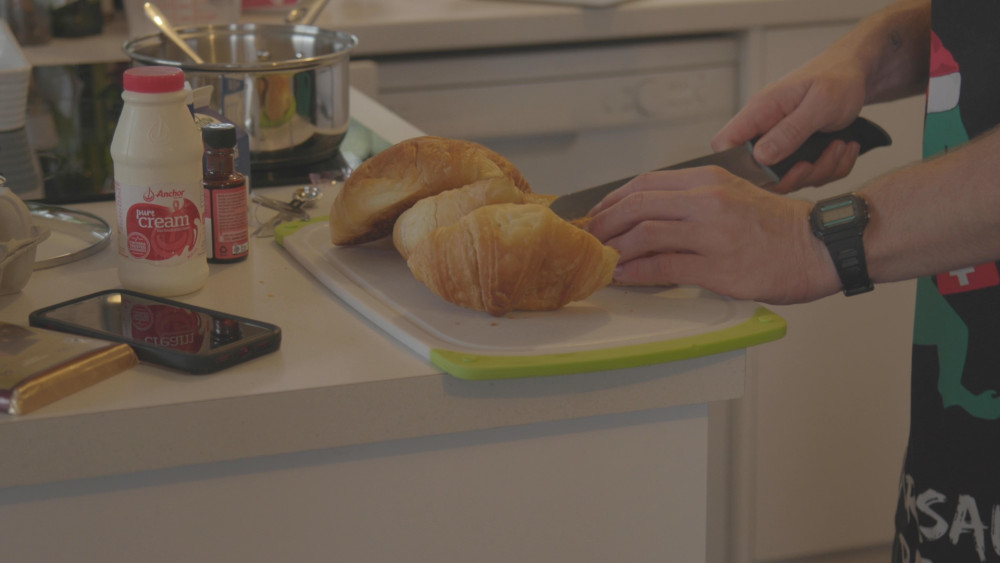 Slice croissants into bread-like slices.
Whisk eggs and pour cream mixture into eggs in a thin stream.
Dip croissant pieces into cream/egg mixture.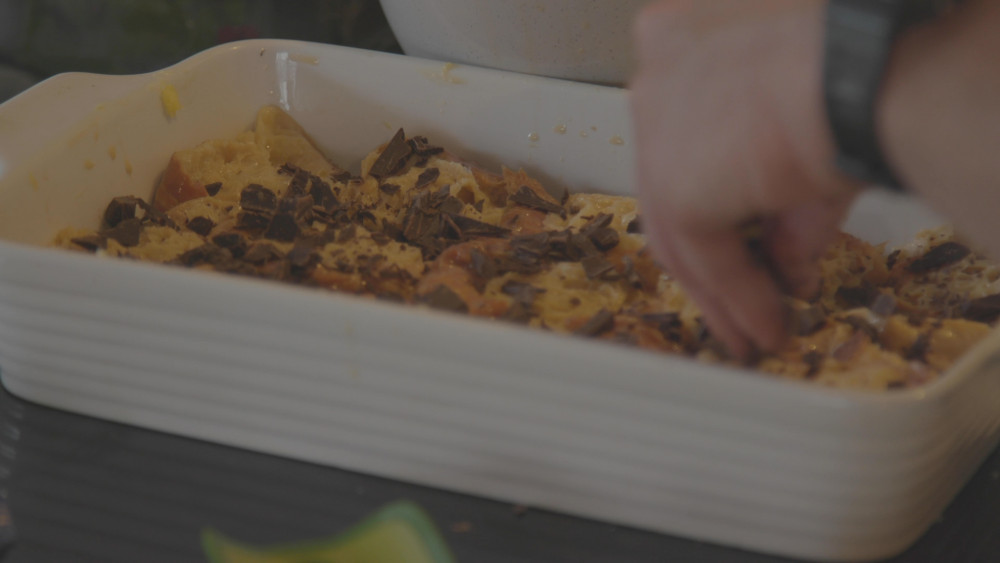 Layer croissants along the bottom of the dish and spread chocolate and almonds over top. Repeat twice.
Bake for 40 minutes or until liquid is set.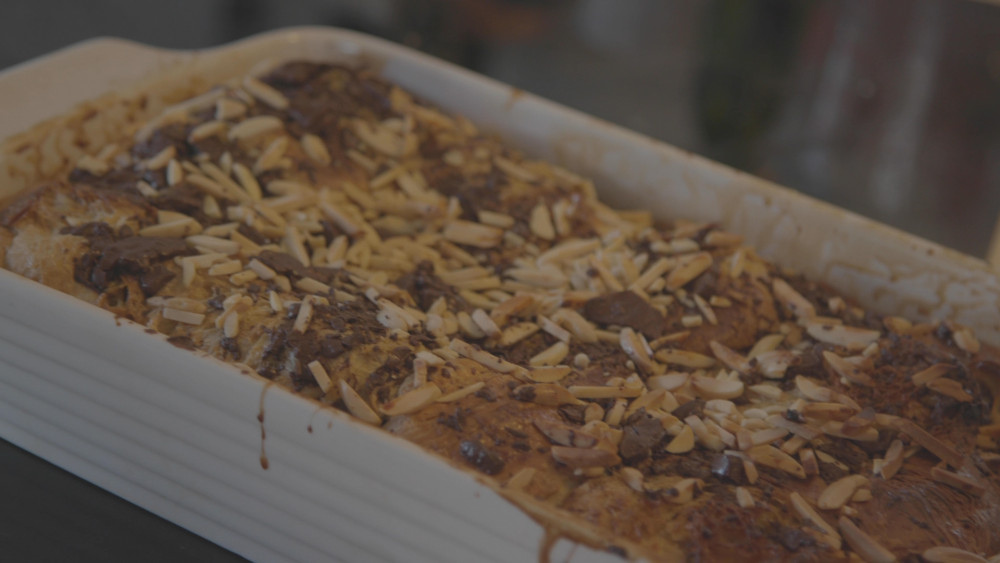 Original recipe by Our Kitchen.