By Cass Marrett
"Cooking with love isn't the best way - cooking with spite I think is what gets the job done."
Comedian Liv McKenzie makes gnocchi and pesto from scratch, shares how she "pulled a guy" while walking home from a shift at Maccas at 4am, and slowly loses her will to live as the gnocchi proves to be more complicated than it looks. Scroll down for the full recipe.
Related videos
Comedian Brynley Stent makes her Oma's trifle with the help of a taxidermy possum.
Comedian James Mustapic shows us how to make a gingerbread house.
A Comedian teaches us his favourite Filipino recipe from lockdown.
Recipe
You can be a star chef like Liv and make this gnocchi and pesto at home.
First, make this pesto recipe by Damn Delicious.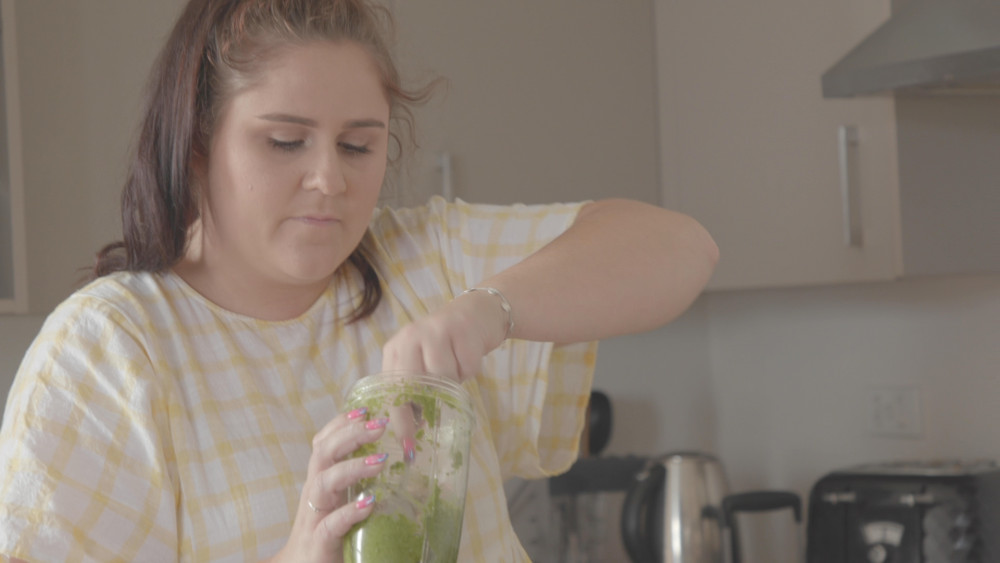 Ingredients
1 cup fresh basil leaves
3 cloves garlic, peeled
3 tablespoons pine nuts
1/3 cup freshly grated parmesan
Kosher salt and freshly ground black pepper, to taste
1/3 cup olive oil
Directions
To make the pesto, combine basil, garlic, pine nuts and parmesan in the bowl of a food processor; season with salt and pepper, to taste.
With the motor running, add olive oil in a slow stream until emulsified.
Set aside to spoon over your gnocchi later, or store in an airtight container in the refrigerator for up to a week.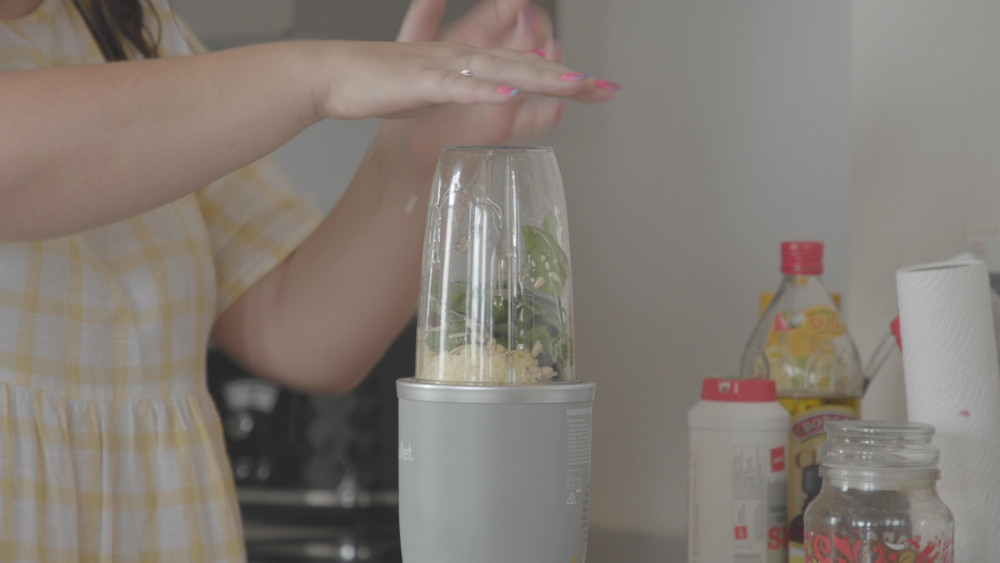 Next, make the gnocchi, from Tasty.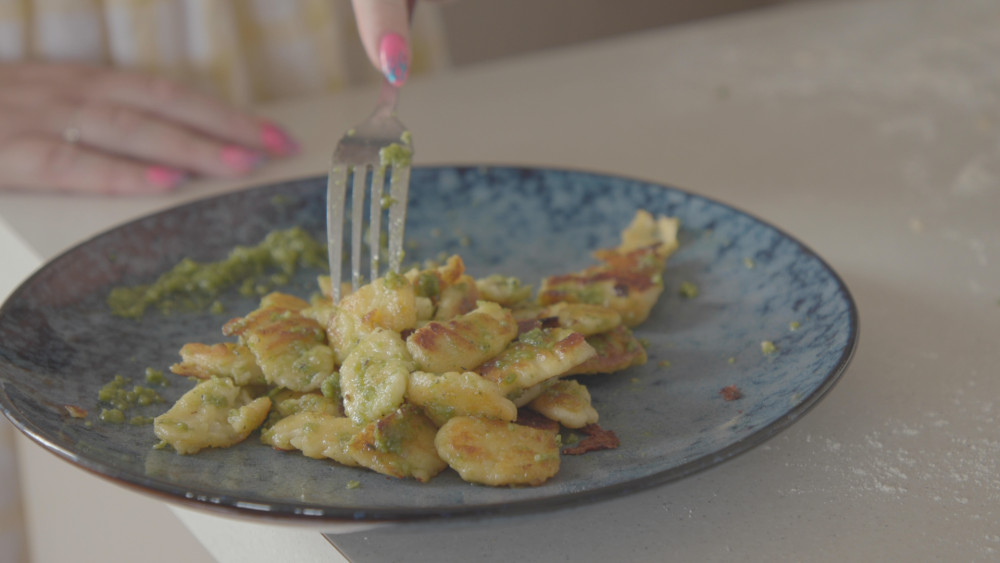 Ingredients
4 medium russet potatoes
1 teaspoon salt, plus more for the water
1 teaspoon pepper
1 egg
1 ½ cups all-purpose flour(190 g), extra to dust
2 tablespoons butter, for pan frying
Directions
Add the potatoes to a large pot of cool salted water. Bring the water to a boil and cook for 20-25 minutes, or until a fork can easily pierce a potato. Drain the potatoes and set aside until cool enough to handle but still warm.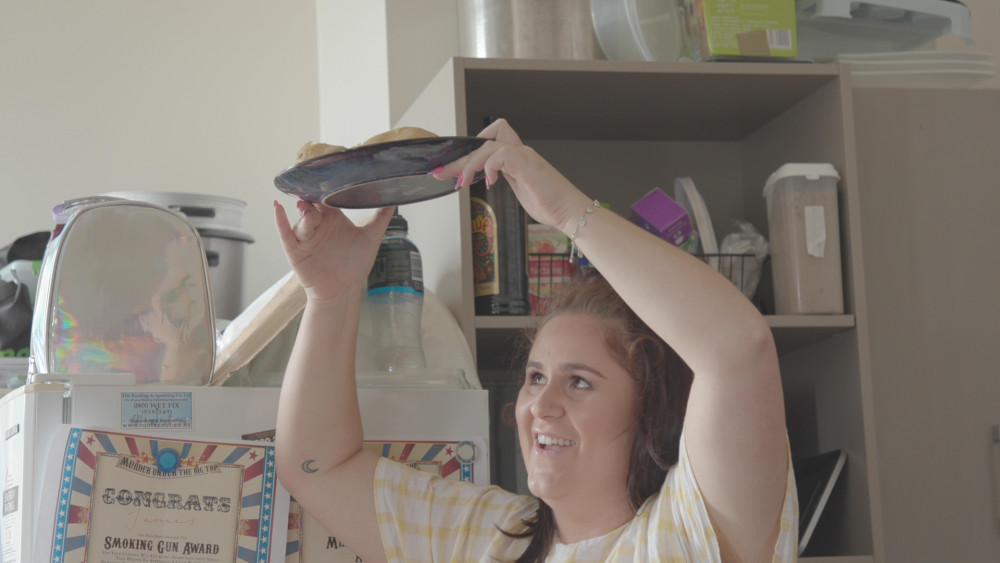 Using a peeler or your fingers, remove the skin from the potatoes. In a medium bowl, mash the potatoes until all lumps are gone. Add the salt and pepper and mix well. Make a well in the centre of the potatoes and crack an egg into it. Whisk the eggs briefly. Then, using your hands, gently mix it into the potatoes until evenly distributed.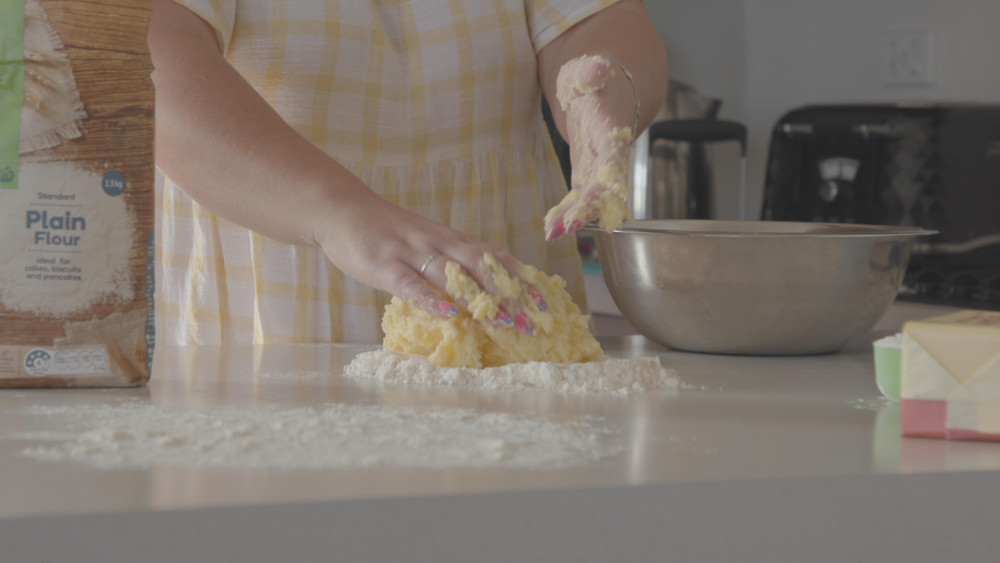 Put 1 cup of flour onto a clean surface and turn out the potato dough onto it, keeping the remaining ½ cup close by in case you need it. Working quickly and carefully, knead the dough, only incorporating as much flour as you need along the way until the dough loses stickiness and becomes more solid. Slice the dough into 4 parts. Roll out 1 part into a long rope, about 1 inch wide, cutting in half and working with 1 half at a time if the rope is becoming too long. Slice the rope into ½-inch squares and set aside on a lightly floured surface. Repeat with the remaining dough.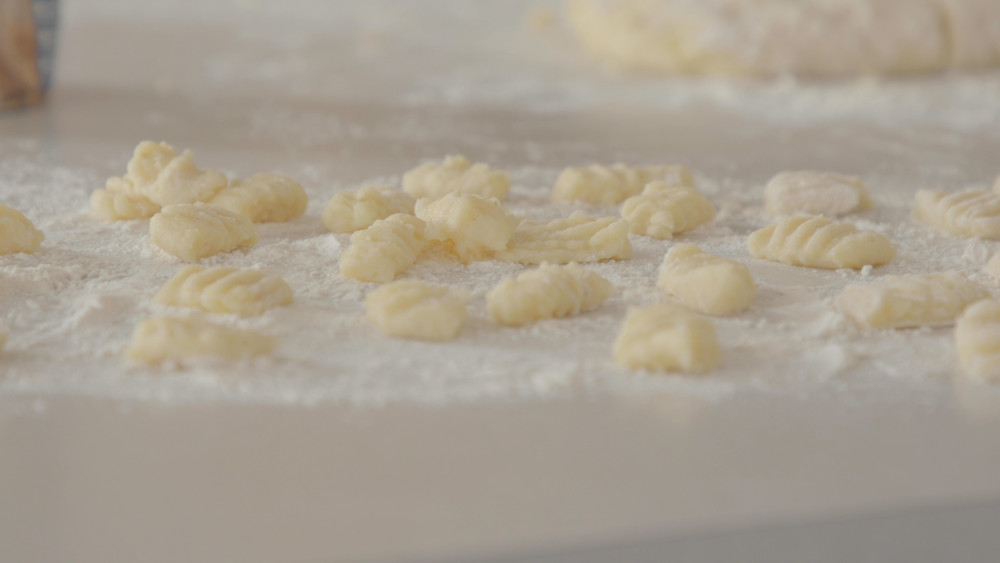 If desired, place a fork on your work surface and slide each gnocchi square from the base of the fork prongs to the top so they make a decorative shape.
Bring a large pot of salted water to a boil and add the gnocchi in batches, stirring gently once or twice to ensure they are not sticking. Boil until they float to the surface; after another 15-30 seconds in the water, remove.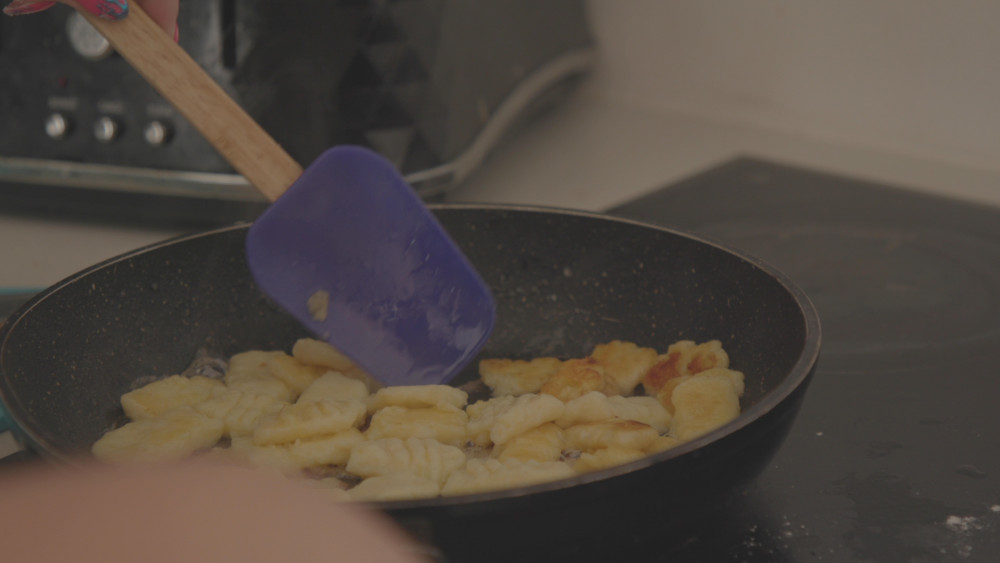 In a pan over medium heat, melt butter. Add the gnocchi and toss until lightly golden.
Enjoy!