Polyfest returned to Tāmaki Makaurau/Auckland this week after two years away.
The festival, held from April 14 - 17 in Manukau, was called off in 2019 because of the Christchurch Mosque attacks, and again in 2020 because of Covid-19.
Re: went along to the festival, and asked those who attended what was different since the last time they'd been at Polyfest.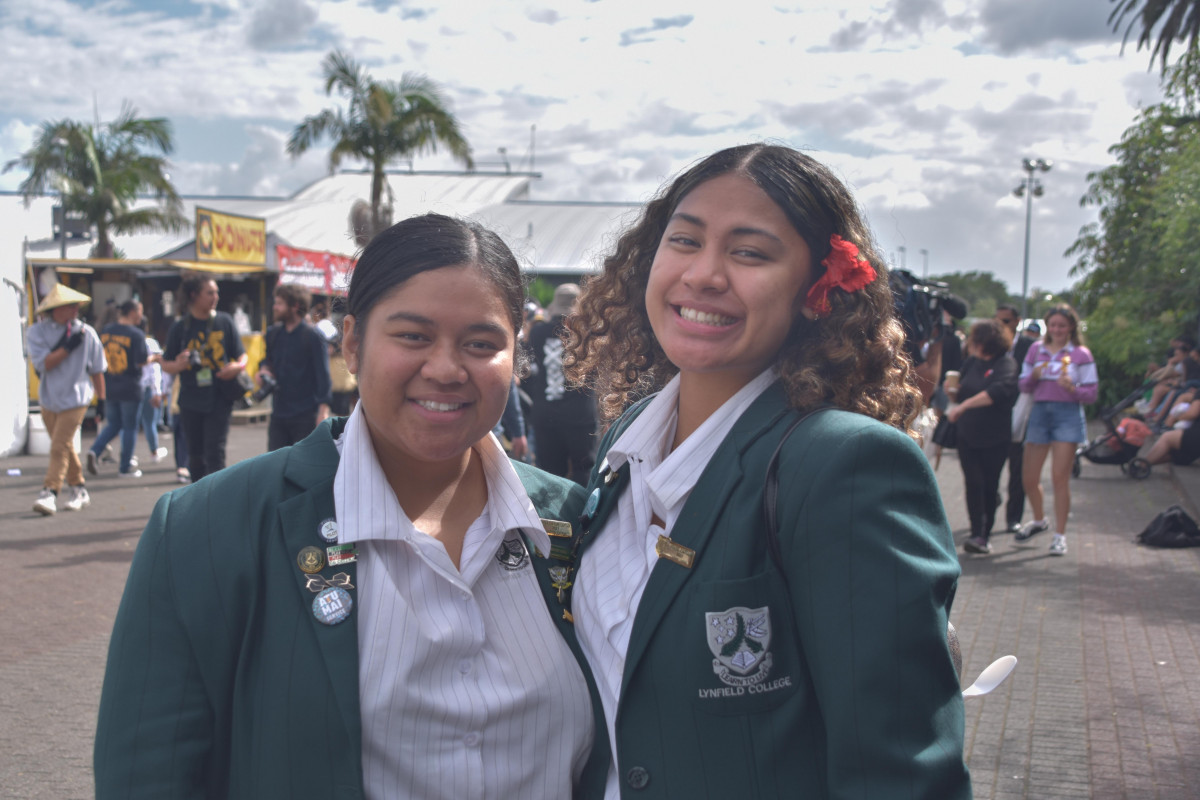 Pauline Kaufusi and Luviah Saito Sililoto
Pauline: "We were performers in the past but then Covid-19 came, so we couldn't. We're here to support this year. I feel like missing out on all of this means we don't see all the ethnicities and what they have in stock for us. Coming here now, we see everybody out here, celebrating, in different costumes and designs."
Luviah: "Polyfest to me is gathering everyone's ethnicities and cultures and learning new things about it. The last time we came here was in year nine, so there's lots of memories. Been away too long. There's less people now because of Covid-19 but there's still lots going on."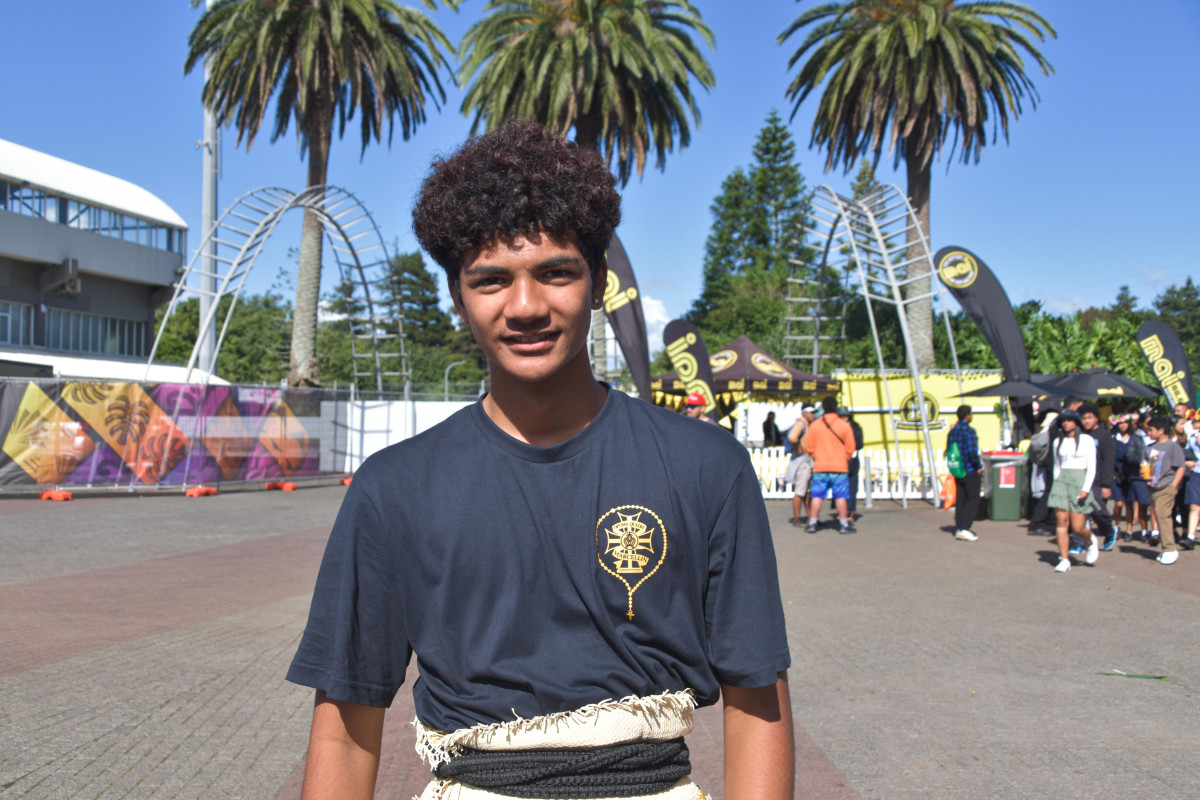 Julius Bond

"I'm here to perform for Marcellin College Tongan group. It's alright this year, good to see some new faces around. In the past it was a good experience. There's a lot of pressure on people but it's good to show where you're from."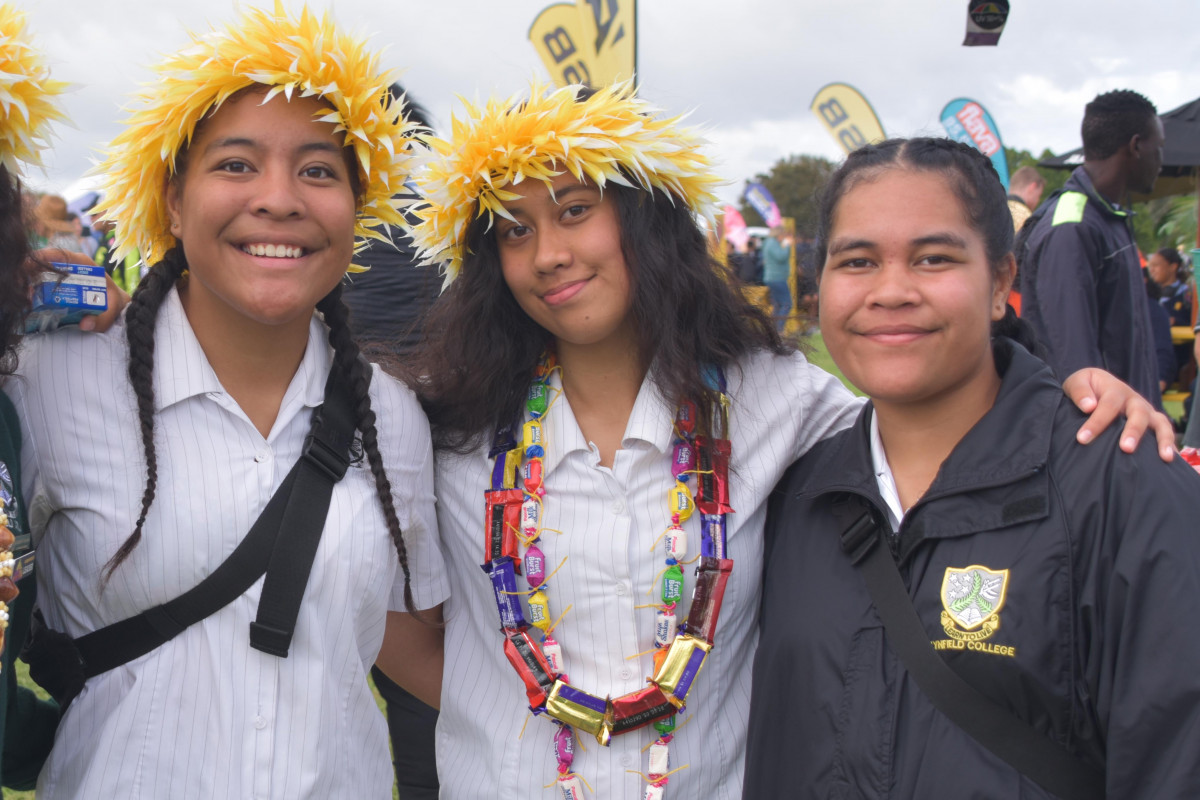 Luka Cedric, Scarlett Perez, Nykolias Cedric (left to right)
Luka: "We just performed - we're the first Niuean group from Lynfield College. Definitely grateful and blessed to come here and perform, and that we still have this running even though we've had Covid and the Christchurch Mosque shootings. It feels amazing - being able to rep my culture, stand proud and rep my school as well."
Scarlett: "It's really cool - I haven't been to any big events where there's heaps of people because of Covid, so it's really exciting".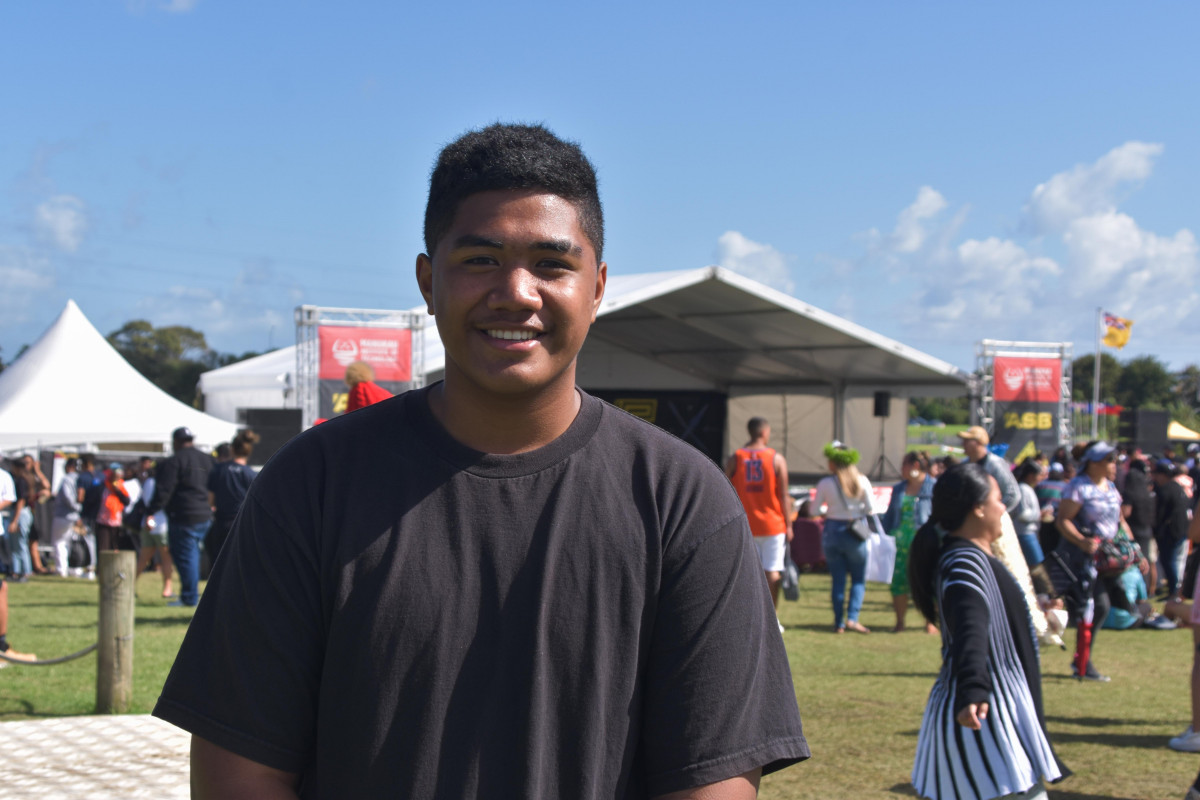 Aisea Haupeakui
"I thought it wasn't going to happen because of all the cases and that. But getting to see people, and performances and all the stalls instead of staying home and having to quarantine and being bored - I love seeing the different cultures."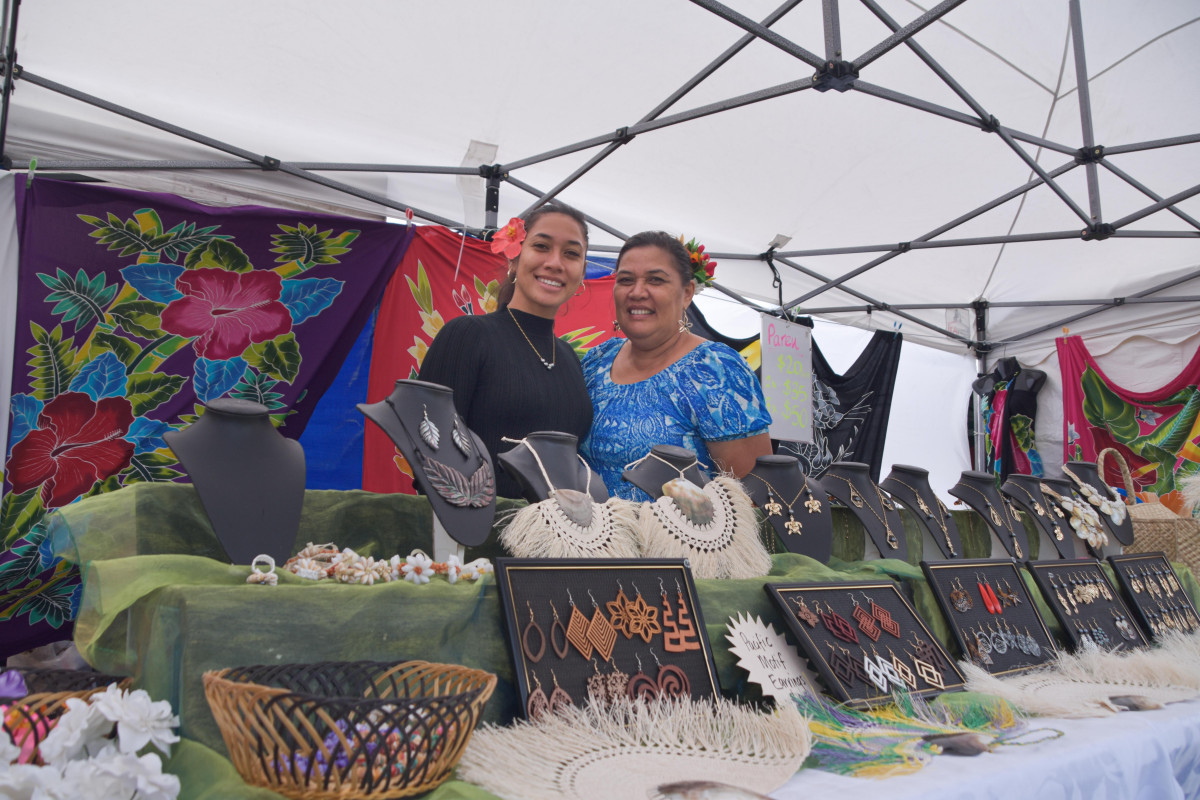 Teuira and Tarani Napa
Teuira: "We've been at Polyfest for the last 12 to 15 years. We fly over from the Cook Islands just for the two festivals. We had Pasifika this past weekend, and then we had Polyfest the weekend after. For us, being home we haven't really experienced Covid probably as drastically as here. It's been a blessing in disguise but I think we actually now need to get back to reality and earn an income again as bills start to come back again."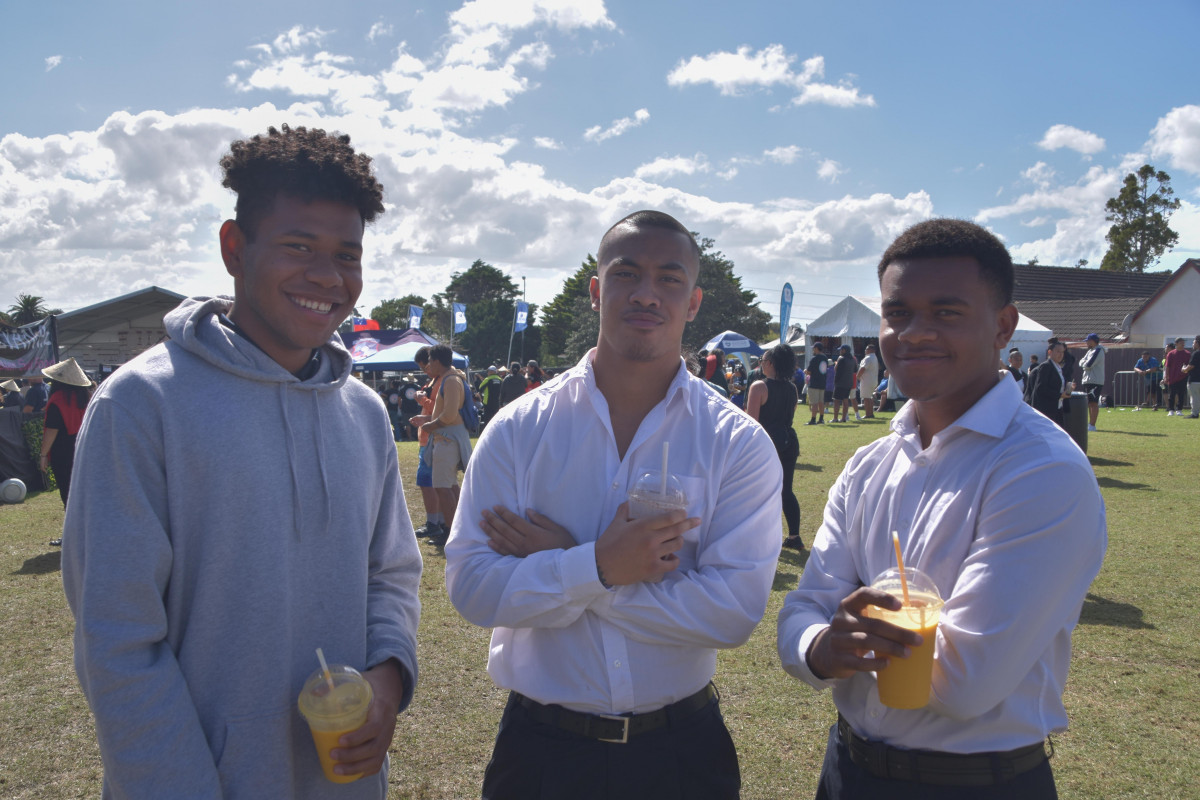 Sailasa Rokowaqa, Andrew Sopo'aga, Enny Fihaki (left to right)
Enny: "It definitely brings back memories from the first time I performed in year nine. But it feels different after two years now. We kind of thought it might be cancelled - we saw all the lockdowns happening on and off."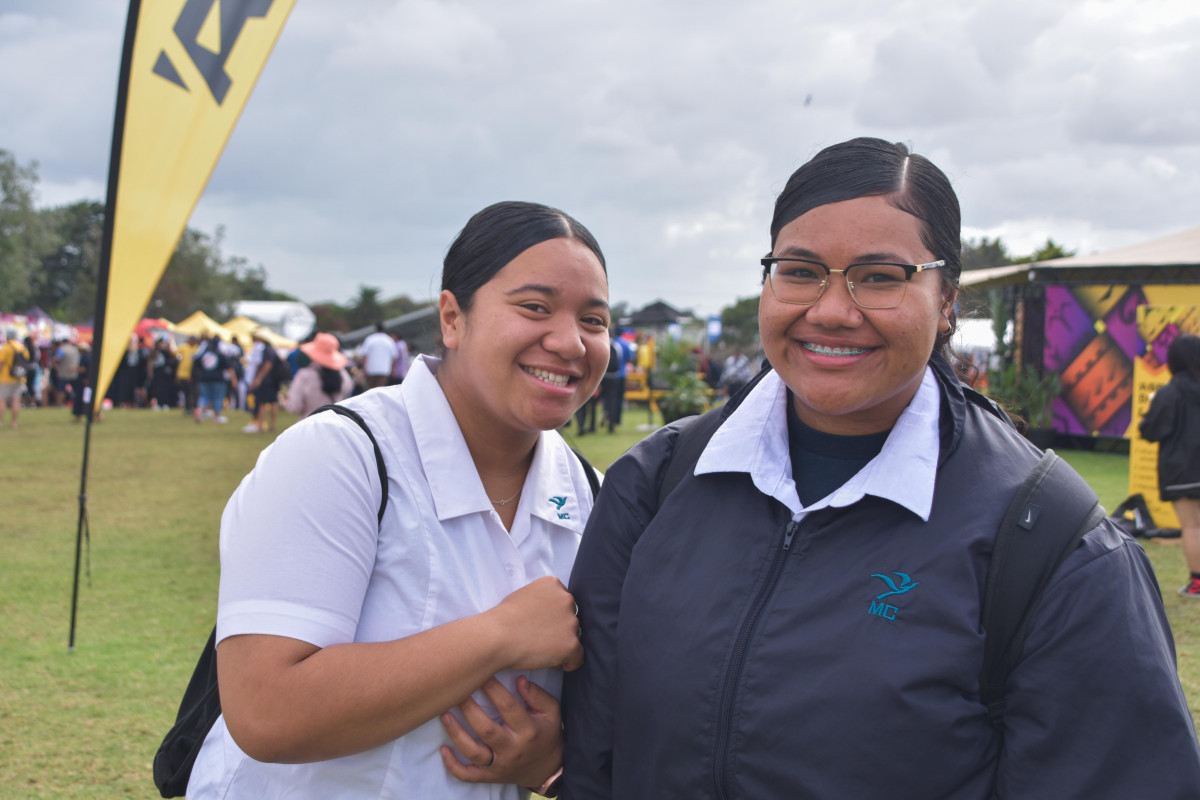 Lilly-Anne Ikina, Cejaye Ikina (left to right)
Lilly-Anne: "It is weird having to constantly scan codes and sanitise and all - but it's really nice to be back here. It's good to keep the culture strong and our bloodline and represent where you're from. It brings back memories from when we performed a few years back."