Before colonisation and the urbanisation of Auckland, nearly every suburb in the city had its own river or wetland area.
Ngā wai a rakataura was the wetland that started from the base of Puketāpapa (Mount Roskill) and flowed down to Te Auaunga (Oakley Creek) in Waterview.
Te wai kōhangia was a large wetland in the Auckland Domain that was buried and replaced with grass and a cricket pitch - but recently resurfaced during the Auckland Anniversary floods.
Waihorotiu stream, the home of Horotiu - a taniwha, ran down what is now known as Queen St and flowed into the Waitematā harbour.
Today, most of this no longer exists.
Ngāti Whātua Ōrākei Trust deputy chairman Ngarimu Blair says his ancestors would rely on the Waihorotiu stream for kaimoana (seafood) and would use it as a tool for navigation.
But the stream quickly became polluted when European settlers started to colonise the area in the 19th century - raw sewage and waste from pubs and hotels they built along the riverbank was dumped directly into the stream.
There were attempts to make the spoiled river into an open drain for sewage, called the Ligar Canal, but this was extremely unpopular because it created perfect conditions for infections and diseases like typhoid to spread through the community.
So in 1860, the river was piped and bricked over completely to create a covered sewer down Queen Street, where it remains underground today.
Flood damage is a 'smack in the face to us all'
Blair says the damage caused by the Auckland floods is a "smack in the face to us all" for paving over these streams and wetlands.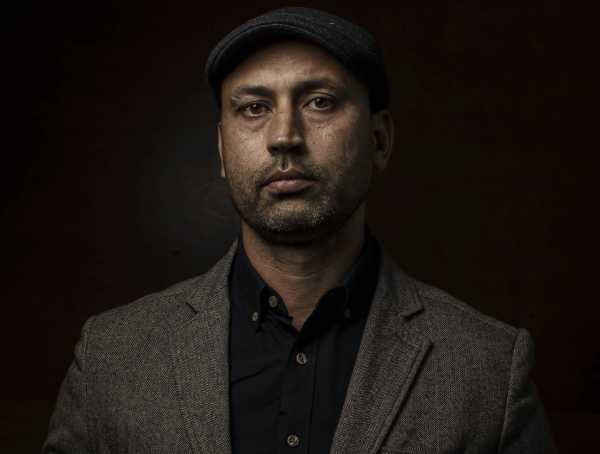 "All of these streams would obviously perform ecological and also hydrological services [the natural management of water] which I think just about every Aucklander now finally appreciates," Blair says.
"We've had 150 years of commodifying land to maximise profit at the expense of natural systems that actually, in hindsight, were needed to avoid these human tragedies here in our city."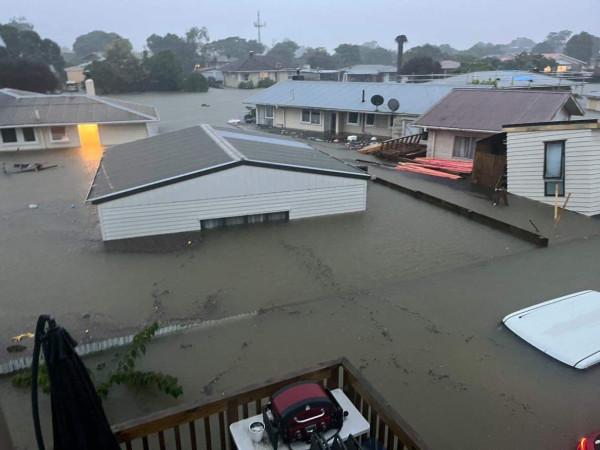 We can't engineer our way out of nature
The reason some Auckland neighbourhoods were much better off during the floods isn't just about luck, Architecture and Urban Planning senior lecturer at the University of Auckland Dr Timothy Welch says.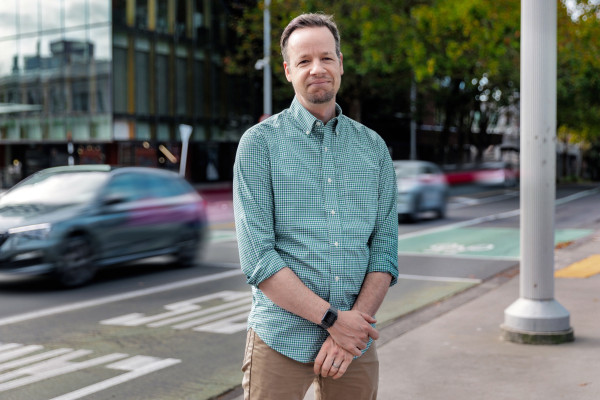 New suburbs like Stonefields in East Auckland escaped damage seen in other parts of the city because existing wetlands were preserved as much as possible and floodable parks were deliberately created for weather events like these.
Floodable parks look like normal green spaces most of the time but when there is a big rain event they will completely submerge and their design allows water to drain away quickly.
Welch says suburbs that were developed in the 1950s, 1960s, and 1970s, "at a time where people thought they could engineer their way out of nature" are the ones that were hit the hardest.
Instead of preserving streams and wetlands they were piped and paved over and replaced with catch basins (drains) on each block.
"The process of putting streams into pipes took over 150 years so those pipes are now old, and they weren't built to accommodate the amount of pavement we have now and the amount of rain we now get - and so they easily get overwhelmed," he says.
"The less carrying capacity they have, the more prone they are to back up with sewage and cause additional contamination. So there are all these issues happening at one time."
Is it time to daylight Auckland's streams and rivers?
There have been ongoing talks about daylighting some of Auckland's streams and rivers.
Daylighting is the process of uncovering buried waterways and restoring their natural environment for water management and to improve ecology.
In 2005, the capital of South Korea, Seoul, spent $464 million to dig up a motorway to expose the stream underneath. It was transformed into a public space and walkway, with species of fish and birds returning to the stream.
Welch says the biggest downside to this is the cost.
Buildings or roads will need to be moved or demolished to make way for the streams they were once built on.
"But what we fail to do time and time again is look at the long-term costs and benefits," he says.
"We need to start facturing in the reduction in flood damage in the future, how much less we'd have to spend on infrastructure for stormwater and replacing new pipes and pumps. And even reducing fatalities and displacement of people."
It's not too late for Auckland to turn things around
Welch says there are also smaller-scale things Auckland could do to become a 'sponge city'.
Sponge cities utilise resources that absorb water that then slowly release it back into waterways to prevent flooding.
This can look like having more 'green roofs' and roadside berms with native plants and trees, Welch says.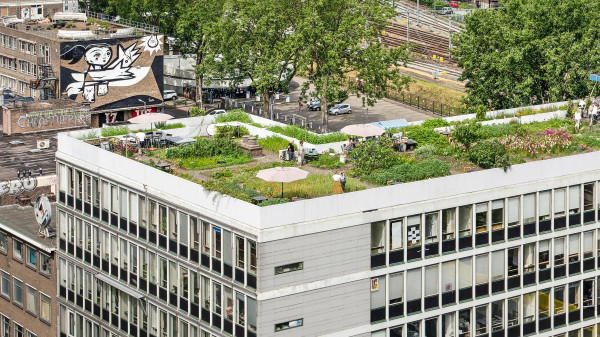 "With a green roof, instead of rainwater running off the roof into the gutter and back into a pipe, a good portion of the rainwater, even in a big event like Friday, will be absorbed by the plants and the soil on the roof."
There is also porous cement that can be used to make car parks and roads that can absorb water.
"Right now we use chip seal which is the cheapest way and the worst for drainage," Welch says.
"We just take gravel, throw some tar on it and flatten it out - but this is essentially 100% waterproof. So all the water has to drain into a pipe.
"By using porous cement instead, the water could seep right through and drain back into the soil. Essentially you're just letting nature do what it does best and let it handle the stormwater."
The main purpose of Three Waters is to build new pipes and water management systems so that New Zealand can better handle rainfall and keep wastewater away from clean waterways and drinking water.
Welch says while this investment is urgently needed, utilising 'sponge city' techniques and daylighting streams and wetlands would mean a lot less money would need to be spent on replacing pipes again and again.
Singapore is a leading sponge city
It rains a lot in Singapore — approximately 94 inches a year. In comparison, the average annual rainfall in Auckland is 44.1 inches.
Singapore is also far denser with its population of 5.5 million living in an area smaller than the size of Auckland alone.
In Singapore parks and lakes are designed to soak up excess water, green roofs are commonplace and rainwater is recycled into drinking water through built-in runoff capture systems throughout the country.
Even though Singapore's downpours can be similar to the recent one in Auckland, Welch says for the most part the city can handle this amount of rainfall because it soaks it up like a sponge.
He says Auckland would have been far better off if we had invested in doing the same things.
"But it does really have to start with those in power who can make policies to enforce this, even if it's as simple as only using porous cement when we pave a new road," he says.
It's time to stop 'kicking the can'
Each generation has been "kicking the can down to the next generation" to deal with climate change, Ngāti Whātua Ōrākei Trust's Blair says.
"And at some point, someone has to confront all of these uncomfortable truths and do something about them.
"It's now Generation X's time to step up, and start practising what our generation has been preaching, and make some changes so our grandkids don't foot the bill."
More stories:
If it's partially uninhabitable, then you can pay reduced rent.
Since December, more than 30 people have drowned in our waters.
NZ police reported that threats against the prime minister had nearly tripled over three years.