Ballroom is an underground culture focused on voguing, performing, fashion and family.
Wellington Ballroom is a ballroom house founded in 2020. They facilitate queer community gatherings and hosted Wellington's first homegrown ballroom ball in 2022.
Wellington Ballroom are currently on tour for their award-winning debut show ARAWHATA which explores the experiences of queer people of colour.
Co-directors and founders Romé and Karamera talk to Re: News about what ballroom means to queer communities of colour.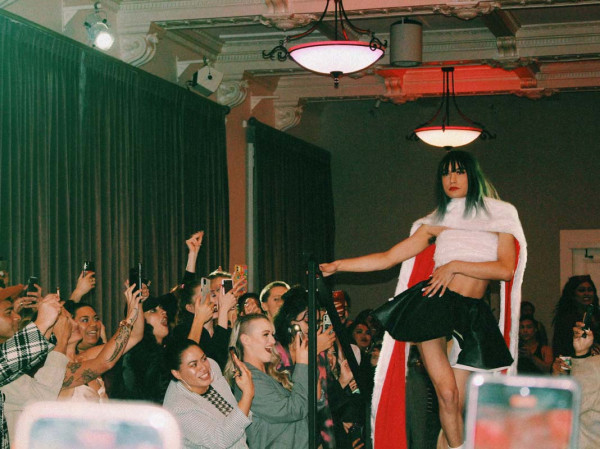 What is ballroom?
Ballroom is a queer subculture that started in the late '60s and early '70s in Harlem, New York.
It's a space created by black and latinx trans women of colour, and its kaupapa is to uplift those lives.
The peak of ballroom is a ball, a function held by different ballroom houses.
There are set categories that people walk in to get their 10s (approval from the judges), and then they battle it out for the top prize.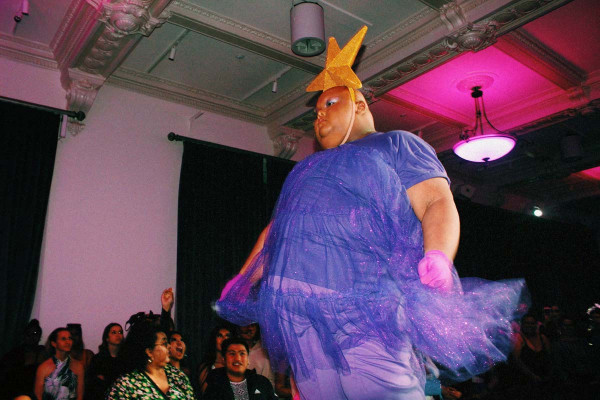 A big aspect of ballroom is family.
In houses, there are mothers, fathers, motheirs and fatheirs. They are leaders who guide the family and provide everything a parent would, from emotional support to housing or even financial help.
Houses all come together and support one another during training … and then get competitive during balls.
How did Wellington Ballroom come about?
When we founded Wellington Ballroom in 2020, our intention wasn't initially to start a company.
It kicked off with just the two of us and our friend Pounamu grabbing a shitty speaker, going to a park and moving – taking up space.
But starting a ballroom community in the arts capital of Aotearoa meant we always knew it would pop off.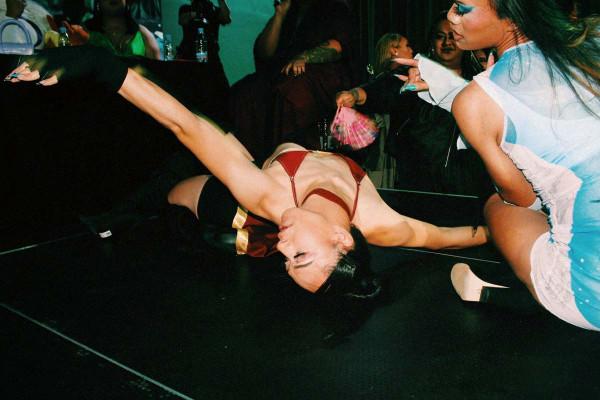 Wellington Ballroom is a welcoming space for our queer community of colour to explore themselves, to explore artistry and just to exist.
We put a big focus on training and educating ourselves on the history and roots of ballroom.
While Wellington Ballroom is for all queer people, our trans women of colour are our priority. They sit at the forefront of everything we do.
Because Wellington Ballroom was only established three years ago, it's taken us some time to build our community up. We've now had about 100 people contribute to Wellington Ballroom in some way.
What is ARAWHATA?
ARAWHATA is a show that us founders have dreamed of since we first got into ballroom. It's a world of trials, triumphs and tribulations.
When we were approached by NZ Fringe Festival to open the arts festival, we were given an opportunity to be in a space that queer people of colour don't usually get to occupy.
Our show speaks to the lived experiences of queer people of colour from the past, present and future.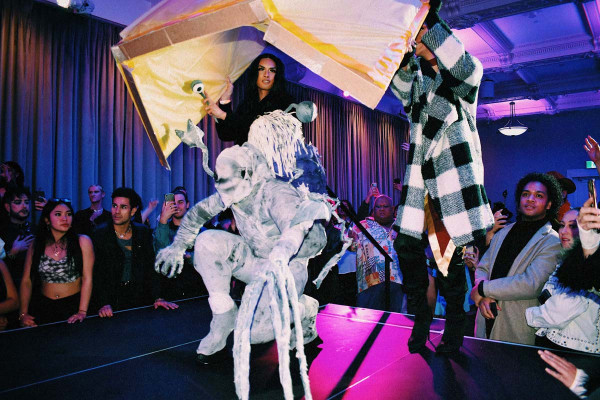 ARAWHATA is told through many mediums: spoken word, contemporary dance, cultural performances, hiphop, and ballroom. It's beautiful chaos that showcases the diversity of the queer experience.
In te reo māori, 'arawhata' means 'a bridge'. The show is a collage that shows although all of our experiences look so different, they do all meet in the middle.
There are 10 performers on tour for ARAWHATA and we have different levels of ballroom and performance experience. Some members of our cast know how to set up stage lights, others have never even been under them.
We've found a way to tell the world all the different ways life can look like for a queer person of colour.
ARAWHATA beautifully captures that grey intersection of performing and real life. It's also honest to who we are and our reality – a lot of it is heavy and hard to navigate.
What's been a highlight of ARAWHATA?
Spending downtime connecting with the cast. It's amazing to be on stage but we have beautiful moments checking in with each other after training – moments that aren't captured in front of people.
Also, we get a spark of joy knowing that people give a shit about us.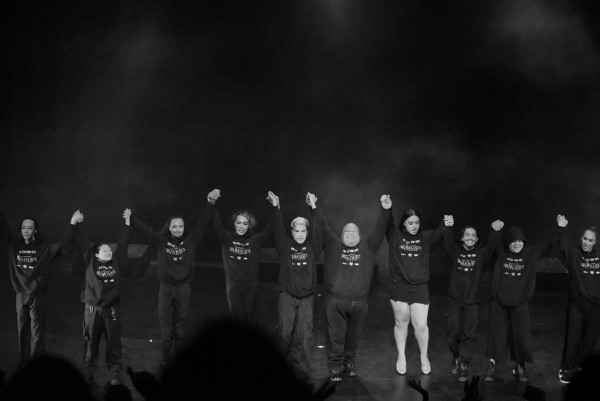 A lot of us grew up in small towns, never seeing ourselves on tv so we thought no one wanted to listen to us.
We've been screaming and shouting in our own ways, so now it's really fucking cool that people want to bring us to different cities to tell our stories.
What do you aim to achieve for your BIPOC queer community?
We want to see a thriving community of brown queer people in Wellington. For us to exist in public, along the waterfront, not just in private. So that any new young ones who come to Wellington shouldn't feel like they have to hide.
We want to see voguing on the streets. We hope the community becomes so big that Wellington gets sick of us.
Photos by Elena Folau (@lenzphotography__), Renati Waaka (@amiorenati) and Larry Lim (@peopletalkco)
More stories:
"I was scared to come here and be bullied."
This local show is making sure queer characters take centre stage as complex, relatable heroes.
Follow Venus in the lead up to their first big drag performance in Wellington.